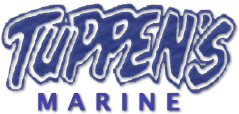 Albemarle Boats
The Albemarle 242 is truly one of the finest all-purpose fishing boats under 25 feet on the market today. Featuring our advanced Jackshaft Power System, this unique boat combines fast, fuel efficient, and functional performance, with 360-degree fishability. A wide-open cockpit, soft dry ride, ample storage, and a long list of standard features allows the 242 to perform like no other boat in its class and makes it an unbeatable choice for the fisherman who wants a serious offshore center console that is easy to trailer, yet delivers the absolute best in safety, reliability, and angling adventure. Email us for brochure or more information.
mailto:sales@tuppensmarine.com




Reaping high praise from seasoned anglers and fishing families alike, the Albemarle 248 Express has proven its durability and versatility for more than 27 years. Every standard or optional piece of equipment on this craft has been engineered for safety, ruggedness, and fishing success. The updated and enhanced design adds five inches of headroom to the already roomy cabin that also sports a molded-in freshwater sink and teak-trimmed cabinets. With the new "sleek profile" deck and contoured windshield, the 248 has stunning lines while still delivering a stable and spacious fishing platform, making this conveniently trailerable boat the ultimate family day fisher.
mailto:sales@tuppensmarine.com




The 268 Express Fisherman offers a true balance of beauty, hardcore fishability, weather protection, and comfort in an exciting offshore trailerable package. Featuring a 21-degree deadrise for stability combined with the JPS' deep entry and low center of gravity, this boat delivers the famous Albemarle ride through all types of seas. With the optional doublewide companion seat, you'll have a 20-gallon livewell, tackle station, and extra storage for rigging supplies and gear. A stand up head, full shower, spacious teak trimmed cabin, and highly functional galley make overnight excursions a pleasure.

The long list of standard features reminds you that while refined, this boat was built to fish.
mailto:sales@tuppensmarine.com


The Albemarle 280 Express Fisherman provides the ultimate package of hardcore fishing amenities to satisfy any big game enthusiast without the 30 foot–plus price tag. Serious anglers will appreciate its offshore ability, exceptional handling in rough seas, and fuel economy. Family and guests will appreciate the beautifully redesigned decks, sleek lines, and uncommonly roomy cabin. The 280 is one of the few boats under 30 feet that can be equipped with a full tower and outriggers to make it a true offshore boat and with a JPS option, it is still nimble enough for inshore fishing. Rugged yet polished, the 280 is a well-rounded overachiever mailto:sales@tuppensmarine.com

Created with the goal of satisfying both families and hardcore fishermen alike, the 310 Express with its smart layout has been designed from the waterline up to deliver superior offshore service. The centerline pod style helm features a raised pedestal captain's chair that provides great visibility and allows for plenty of topside seating and a smooth traffic pattern. The cockpit is exceptionally large for a 30 footer and is overly equipped with top of the line fishing features. With a beautifully decorated, fully outfitted cabin with accommodations for four, the 310 is the perfect choice for serious fishing in style.


Built for those who think angling is all about running far, fishing hard, catching big, and living well. The Albemarle 320 provides all of this in a tournament level, performance driven, sportfisher tempered with all the creature comforts to make a day or weekend on the water far from 'roughing it'. Add in the gorgeous lines of our nearly indestructible hand laid fiberglass hull and a long list of standard features that other manufacturers would consider upgrades, and you'll soon discover why the Albemarle 320 Express will shatter every expectation you might have had of what a mid-range sportfishing boat can deliver mailto:sales@tuppensmarine.com

Drawing upon the best features of our current model line up and combining them with feedback from our customers and dealers, the lead engineers at Albemarle are now in the final design phases of our new 360 Express. Rugged, spacious, elegant, stylish, and all wrapped up in a flat-out fishing machine, you'll be amazed by what the 360 will deliver.

It is perfect for serious tournament fishing while still livable enough to spend a week cruising the Bahamas. It promises to be everything our owners love about the 310, and the 320 while introducing some of our newest and most innovative features yet. With an exhaustive list of standard features, numerous luxury upgrades, and building on a level of craftsmanship that is unrivaled, the new 360 Express is sure to meet already lofty expectations.
mailto:sales@tuppensmarine.com



As the flagship of the Albemarle fleet, the 410 Express is an impressive offshore fishing machine that combines striking lines and a dramatic Carolina-style flare, with unparalleled craftsmanship and rock solid construction. Everything about the 410 is designed to surpass even the most demanding requirements of serious big game anglers, while still delighting their senses with elegant refinements and comfortable appointments throughout.
mailto:sales@tuppensmarine.com
On deck, the 410 has a massive cockpit equipped with a standard livewell, ice/bait cooler, tackle storage, rigging station, oversized fishboxes and transom door – everything you need for a serious commitment to fishing. The helm's many features include a captain's station with superb visibility and well-appointed instrumentation, additional tackle storage, and comfortable wrap around seating, an appreciated feature on long runs offshore. Below decks the custom decorated interior cabin and spacious forward stateroom clearly prove that luxury and fishability can co-exist in one stunning and well refined sportfishing package.