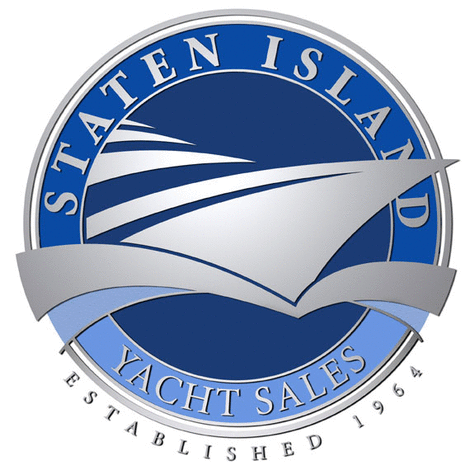 Welcome to Staten Island Yacht Sales




WELCOME TO SI YACHTS – SPECIALIZING IN NEW & USED YACHT SALES

Staten Island Yacht Sales' primary focus is about building long term relationships. SI Yachts is the Northeast's Most Powerful Yacht Sales and Brokerage Firm. When looking for new yachts, Viking Yachts, Princess Yachts, Absolute Yachts, Prestige Yachts and HCB Center Console Yachts; used yachts or to list your boat in their Diamond Listing Program, SI Yachts delivers every time.

Staten Island Yacht Sales, founded in 1964 as Staten Island Boat Sales, began as a mere dream and has since expanded into one of the largest mid-size yacht dealerships in the world. Prior to the 1964 opening, its founders Phillip Bongiorno and his son Frank were selling Owens and Ulrichsen boats for Schatz Bros. in Brooklyn.

As the Verrazano Bridge was being constructed Phil and Frank, as entrepreneurs, decided to make that big leap only others dream about and go into business for themselves in Staten Island. The business began with a purchase of a trailer and a plot of land in Great Kills which is now the current site of our Staten Island location. In 1973 we leased a space on Woodcleft Canal, Freeport, Long New York and in 1978 we purchased the facility. The rest as they say is history for SI Yachts.

Recognized as a leader in the industry, the team at SI Yachts are always finding ways to improve the boating lifestyle. "We listen to our customers present needs, interpret future ones and we develop solutions." says General Manager Jay Hendrix. "As a yacht sales, marina and service center owner and an avid boater Frank has always put the customer first. Our team of certified technicians work on boats every day, all year round, enabling our customers to enjoy the fullest boating experience available to them."

From the professional sales team you meet early in your relationship to the friendly and proficient customer support team who provide service at their marinas and service centers, you are dealing with a dedicated group of professionals focused on carrying out the mission of doing what is right, regardless of what it takes. Staten Island Yacht Sales is a family owned and operated, customer-driven business with dedicated employees trained to identify as many ways as possible to improve our customers' boating experiences.

When you ask Frank Bongiorno to comment – "after 52 years of success, we have seen our fair share of ups and downs. We have learned a great deal from our experiences and applied that hard earned knowledge to our business to make us stronger, more resilient and even more customer focused. At SI Yachts, we focus on the things we know we can control and adapt to the competitive landscape. Creating satisfied customers is the number one priority each and every day."

Contact Us and one of our experienced Yacht Specialists will be happy to further assist you with your search.


Featured Boat
46' Viking 46 Convertible
2015 US$ 1,098,000

MAN GS WARRANTY THROUGH 2021!!!

"Dealers Choice" is owned by an experienced Viking dealer who outfitted her with all the right options to fish the local tournaments.

The Viking 46 Convertible offers the best of both worlds for tournament fishing enthusiasts who are looking for family cruising accommodations. Exterior features options of a larger yacht in her class with mezzanine seating, large cockpit and a tournament grade flybridge. Her interior is a scaled-down version from Viking's larger models with all high-quality finishes throughout.

She has been maintained to the highest standards by local MAN dealer and captain maintained.