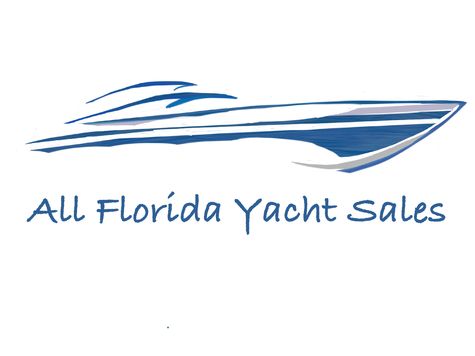 Welcome to All Florida Yacht Sales & All Florida Yacht Sales Tampa!
THE SALES TEAM AT THE FT. LAUDERDALE BOAT SHOW 2017 PIER 66

~2012 SEA RAY 470 SUNDANCER $510,000
Welcome to All Florida Yacht Sales
Welcome to our website. Thank you for taking the time to visit us. All Florida Yacht Sales has been representing both buyers and sellers in the Florida market for many years. We provide personalized hands on service throughout the buying and selling process. Our award-winning team will be there with you every step of the way to ensure we meet or exceed your buying and selling experiences. At All Florida Yacht Sales, our business strategies and abilities to adapt to current market conditions enables us to stay one step ahead of an ever evolving, changing, Yachting, and Boating industry. Lastly, List your Boat with us, and don't buy a boat without a buyer's Broker. Let us help guide you through the process!






"Hells Bells" is an unbelievable addition to "All Florida Yacht Sales."
This AC/DC named vessel in an Amazing example of a Mega Yacht~
2005 Mangusta 105 $2,500,000 HUGE PRICE REDUCTION~$1,000,000

Featured Boat
50' Sea Ray 500 Sundancer
2011 US$ 479,900

~NEW to the MARKET~

~Beautiful, Well Maintained, and Ready for a trip to the Bahamas!

~2011 Sea Ray 500 Sundancer w/twin Cummins QSC 550with only Port (464)/Starboard (464) hours.

~Onan Generator Only (749hrs)

~ANN-CHRISTIN - is an outstanding boat with high class equipment ready for all challenges of real boating!

~The vessel is equipped with newer additions such as: fresh water pumps, bilge pumps, security devices and locating systems:
Trim tabs - high performance actuators and forged stainless steel transfer bars
All 4 standard A/C units are replaced by new stainless steal frames with more cooling power
Additional GPS tracking sytem - access via mobile phone!
Ray Marine Forward Looking Infrared (FLIR) - indispensable for night cruises!
Hydraulic Marine Lift Swim Platform w/Remote and Manual Pump with enough space for wave runner or dinghy
GSM based alerting system
2 redundant fresh water pumps, 3 redundant bilge pumps - 2 indepent systems!
Technical info:
Max speed: 39 mph, 3030 rpm, 60 gal/h
Best economic cruise: 32 mph, 2640 rpm, 45 gal/h
Displacement: 40,291 lbs dry
Max range: 240 nm (5% reserve)

2x Cummins turbo charged, 550HP
Zeus pods, Z13 props, joystick control
Cummins Smartcraft engine management system
Skyhook (boat remains in exactly the same spot by pressing a button)
50 Amps shore power, integrated power cable, electrically concealed!
Sea Fire Suppression system
- Dinghy with brackets for hydraulic platform available for $15,000
center console, 4 persons max, 40hp Yamaha
long-range tank (endurance 8hrs)
water ski trailing pole, position lights, echo sounding, electrical bilge pump 2x12 receptacles