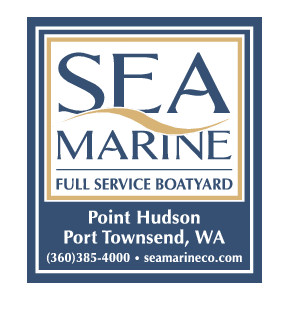 Driving Directions
Driving directions via the Seattle/Bainbridge ferry: From Bainbridge follow Highway 3 to the Hood Canal Bridge . Cross the bridge, following Highway 104 to Highway 19, which is the Port Townsend exit.

via the Edmonds/Kingston ferry: At Kingston follow Highway 104 to the Hood Canal Bridge, cross the bridge, and take the Highway 19 exit to Port Townsend.

Once you are in Port Townsend, follow the main road to and through the downtown area to Monroe Street. Turn left onto Monroe, go two blocks, and we are on the right...across from Memorial Field.
If you are boating in, come to Point Hudson. We are just across the street from the haul-out dock.