Performance, slick features, smart systems and pure style are what many of us focus on when shopping around for a pre-owned yacht that's close to new. Warranties may not be as interesting, but to realize the best value in a purchase, it's worth your time to ask the questions that will help you determine what type of coverage, if any, you might have on a "new" ride.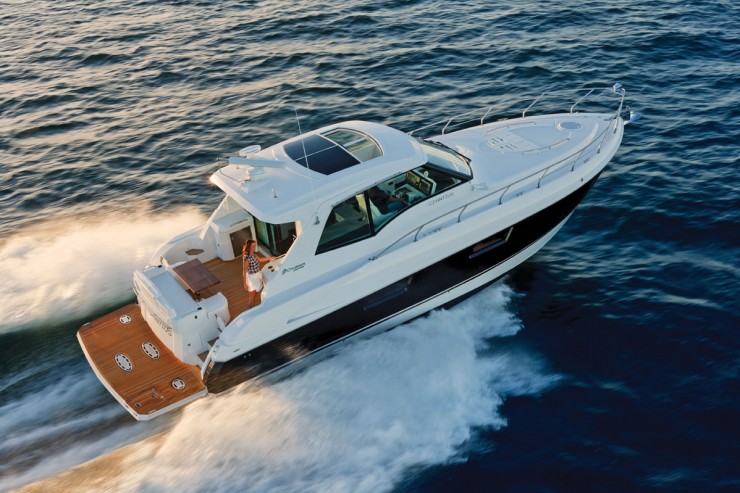 Is It Transferable: A number of manufacturers do allow the remainder of a new boat warranty to be transferred. Typically that option is offered only to the second owner. Note, however, that the clock might start ticking on that coverage the day the boat is delivered to the first owner. In addition, some manufacturers charge a fee to transfer the coverage (and it can be as much as $1,000), so factor that cost into the overall price of the boat. In some cases, the transfer may need to be done within a certain timeframe, so don't procrastinate.
What's the Process: Many manufacturers have specific procedures that have to be followed to transfer a warranty. Sea Ray, for instance, requires the boat's new owner to file a request through the company website or in writing. Failure to follow procedures could cost you. Your best bet is to contact the manufacturer to determine just what type of coverage is available to you. When contacting the manufacturer, have the appropriate serial and model numbers on hand.
What's Covered: If your yacht does come with a transferable warranty, take the time to determine what, exactly, is covered, be it hull, engines, systems, etc. A lifetime hull warranty, for instance, won't always get passed on to owner number two. Also determine how repairs are reimbursed with a transferable warranty. A number of warranties cover only the actual parts to be replaced, but not the fees for R & R (remove and replace), which means the cost of labor comes out of your slush fund.
Is it Pro-Rated: This is an important term to listen for because a pro-rated warranty means the manufacturer will reduce its liability over time. One fishboat builder used to offer a 10-year transferable warranty on its hull, and it was pro-rated. So, if you bought that boat when it was eight years old, there were two years left, with coverage worth 20 percent of the total. With any pro-rated warranty, if the cost of repairs exceeds the specified limit, you'll be paying the difference out of pocket. Again, each manufacturer has its own exclusions and limitations, so read the warranties carefully.
Who does the Repairs: Warranties for both new and used yachts often have specific service requirements, including who is qualified to do the repairs. Do you have to bring the yacht to an authorized dealer, or, if there's a serious problem, does the manufacturer need to get involved? Call the dealer and manufacturer with warranty issues, and follow-up in writing. If you keep a paper trail, you could avoid disputes in the future. Note that there are also service requirements that dealers and builders will outline, and if you blow off regular maintenance you could void the warranty altogether. In the end, warranties can be as tricky to sort through as shoal waters are to run, but if you spend some time with yours, you'll head off surprises in the future.
See the Yachtworld Guide to Buying and Selling for more information on what to look for, before you purchase a boat or yacht.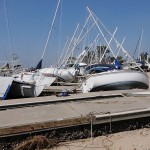 What kind of yacht or boat insurance is best for your needs? Learn the basics.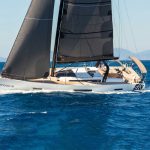 Zuzana Prochazka reviews the Dufour 61, a sailor-friendly, bluewater cruiser.