Back when I was modeling in New York, I got the chance to work closely with Tory Burch and her impressive design team for several years as a fit and house model. Known for being iconic American "bohemian-preppy," her collections are admired worldwide for both intricacy and comfort. Trying on clothes for her was easy, as there were never any stiff fabrics or complicated ball gowns with tiny pearl buttons that you had to undo one by one. Tory Burch's clothing, both beautiful and practical, is always easy to wear and it is very evident that she puts great thought into not only the look, but the feel of each and every garment.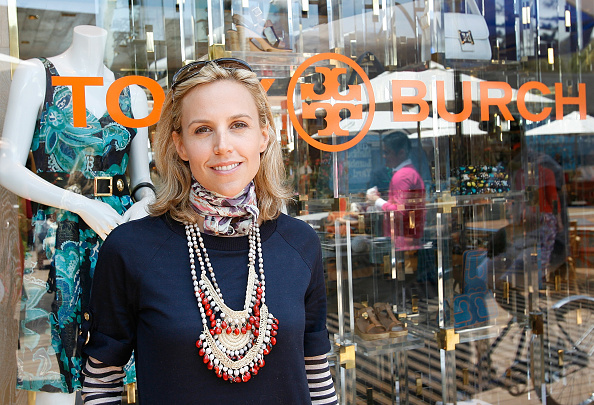 Above: American fashion designer Tory Burch at her Malibu store opening for her namesake clothing brand, Tory Burch. She was listed as the 88th most powerful woman in the world by Forbes in 2020. Photo by Donato Sardella via Getty Images. 
Tory Burch Clothes: Suitable For Luxury Yacht Wear
While she doesn't necessarily brand the clothing specifically as "yachtwear", as a boater I find there are very few collections out there that are more well-suited for luxury days out on the water than Tory. Where else can you find an easy throw over resort-style tunic, soft cotton sweaters, comfortable sandals and non scuffing shoes, practical activewear that is both elegant and functional, an entire swim collection with flattering cover-ups, and comfortable but decorative day-to-evening wear all in the same place. One could easily fill up all of the closets on a live-aboard with Tory Burch exclusively.
Seasonal Updates, Fresh New Looks
Every season, Tory does an update on the iconic staples that anchor her collection. This long sleeve solid tunic in nautical colors could not be more perfect for the water. "A brand signature. One of the first silhouettes we ever designed, inspired by Tory's travels. In lightweight cotton voile, the printed tassel tunic is trimmed with herringbone twill at the collar, cuffs and hem. Universally flattering in a relaxed cut, it's the epitome of understated glamour."
Sport Wear For Boating
Tory Buch also has a large sport collection, and this french terry sweatshirt will keep you warm and cozy on those windy travel days. It also comes with matching sweatpants for those mornings when you are feeling super casual. "A best seller season after season: Layer up in the French Terry Chevron Hoodie, featuring Tory's signature chevron graphic. The cozy sweatshirt — made from pure cotton — has a flattering high-low hemline and is perfect for relaxing in or throwing on after a workout. Relaxed fit, hood with drawcord, printed chevron graphic and embroidered logo patch. The Heavyweight French Terry Chevron Sweatpants are a perfect addition to your weekend or off-duty wardrobe. With a soft looped-cotton interior — a nod to iconic Seventies sport style — the cozy joggers are finished with signature chevron detail and a drawstring waist for a comfortable fit."
Sandals For The Boat: Soft And Subtle
Tory Burch also offers a great variety of sandals that are perfect for going day-to-evening on the boat. These ivory Miller knotted sandals are the perfect match for any outfit. "A subtle evolution of our iconic Miller Sandal, with delicate knotted leather straps, stitched by hand. Featuring an ultra-soft insole, a seamlessly wrapped toe post, and a laser-cut Double T that is positioned to hug the foot for a perfect fit."
What's so great about many of the pieces Tory creates is that they are just so easy to throw on or roll up and put in a weekender bag. This gorgeous printed shirtdress is perfect for an afternoon aboard and comes in a variety of great resort colors."The printed shirtdress is long and lightweight in cotton voile. Adjust the relaxed shape with its tasseled drawstring waist. With a sheer top and lined skirt, it's perfect over a swimsuit, at the beach or for drinks on the deck."
Boat Beach Towels Ready-Made For Yachting
If the towels on your yacht could use a bit of a refresh – Tory Burch also has a line of beach towels with great patterns and details. The T-Tile Beach Towel in baby blue is particularly boat-worthy. "Luxuriously oversized and super-absorbent, the T-Tile Beach Towel is made from thick, soft brushed cotton. Woven on special jacquard looms, it's fully reversible, finished with a solid border and fringe."
Timeless Swimsuits For That Yacht Lifestyle
Last but what some might consider the most important – Tory also designs swimwear for the fabulous and elegant woman. No teeny tiny string things with a million ties. The Miller Plunge One-Piece in ivory is the perfect example of a timeless staple that will look great on any yacht. "A gold double-T logo highlights the belted waist and dipped neckline of the Miller Plunge One-Piece Swimsuit — our iconic logo collection, reimagined as ultra-flattering swimwear. Made of the highest-quality Sensitive® Fabrics by Eurojersey (a world-renowned source from Italy), which feature four-way stretch, impeccable fit, long lifespan and SPF 50 sun protection."
Related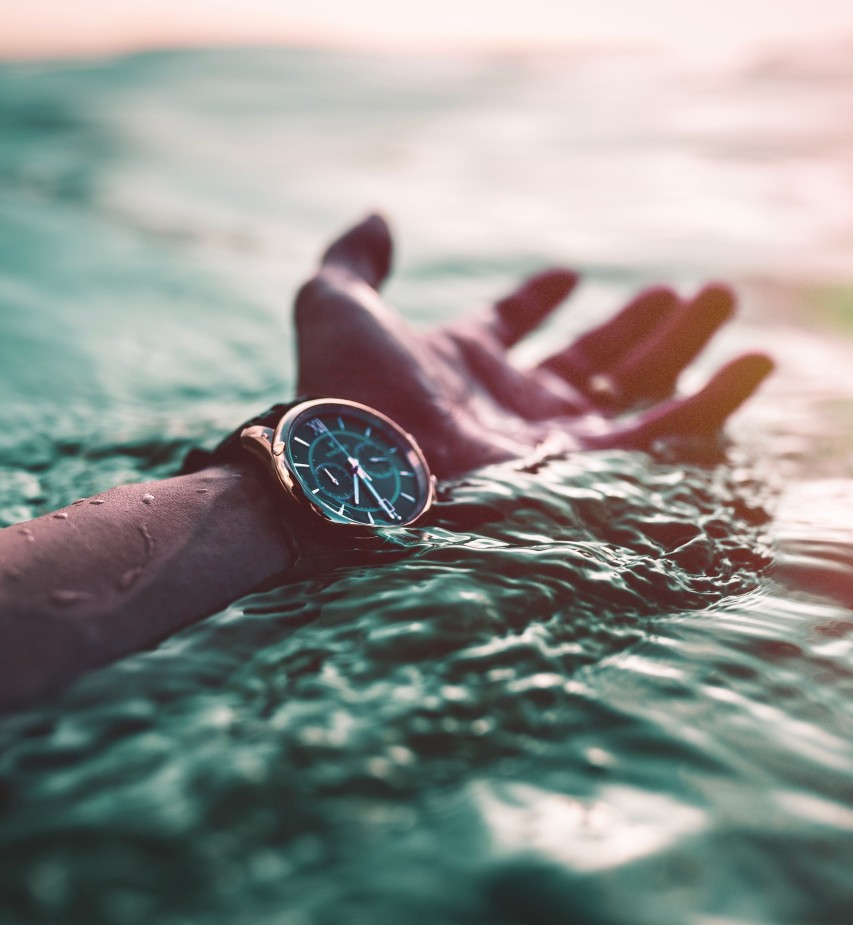 Best Watches for Yachting: Luxury Bling To Waterproof Timepieces
Nate Cantalupo selects the best ten luxury marine watches suited to yachting and boating.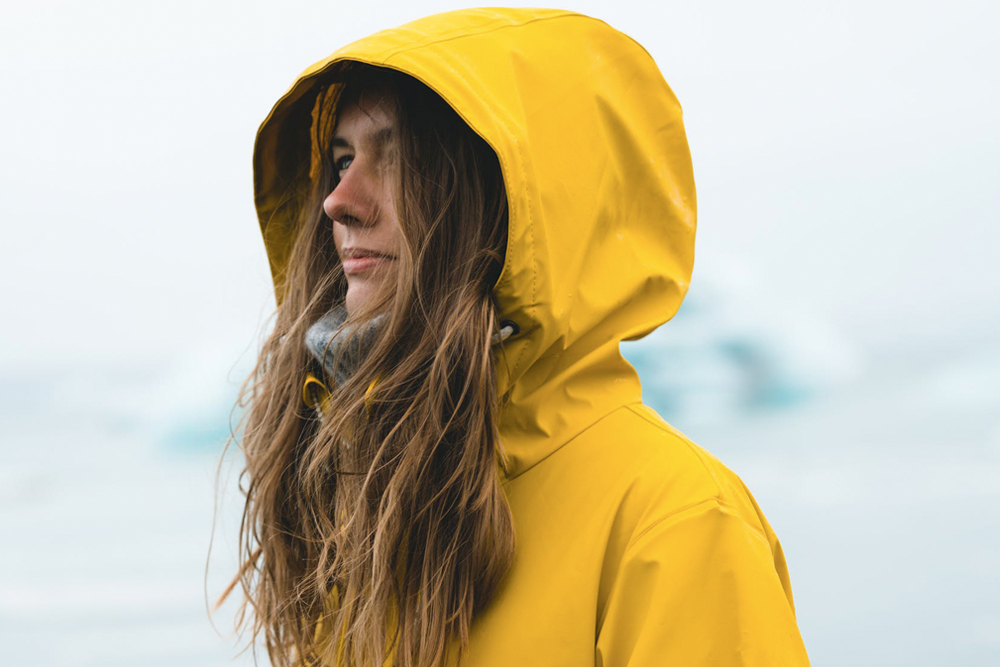 Top Boating Fashion Finds Winter 2021
A guide to keeping warm and staying stylish on the water with winter boat fashions.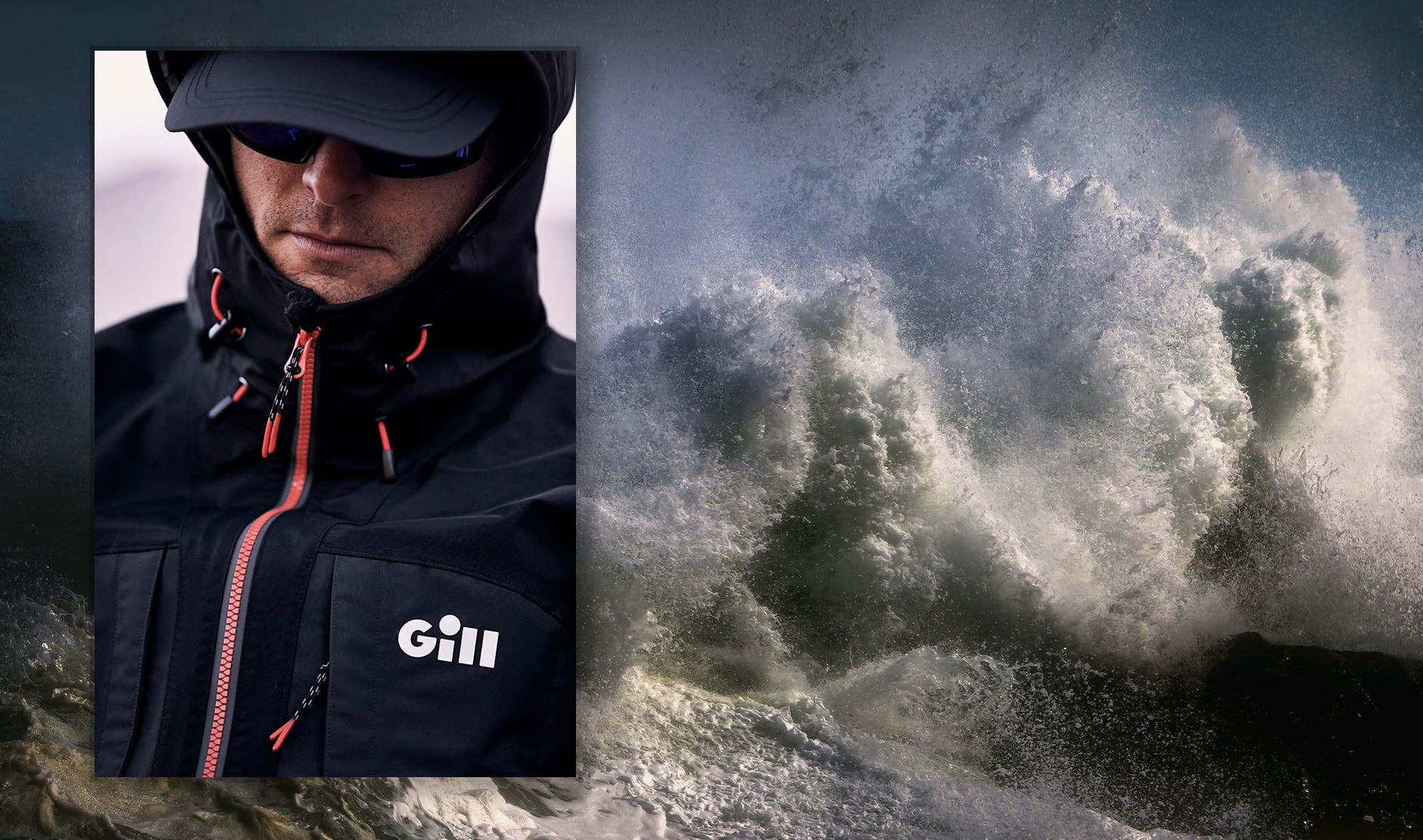 Best Waterproof Fishing Jackets
A roundup of some of the best fishing jackets for winter yachting days.