There's definitely something to be said for society's general trend towards a more casual "norm" for general decorum. From forgetting about the difference between salad forks and shrimp forks to forgoing formal suits in the workplace, to the plethora of acronyms and abbreviations we use in text message invitations – it seems like the gentile manners of yesteryear are nowhere to be found. Depending on your personal preference, some may consider this a lost art form while others couldn't be happier to be rid of it. However, just like any other event or place you may be lucky enough to be invited, there is a general code of etiquette for being a guest on a yacht that we should all strive to abide by. Here's a look at a few tips to keep in mind to ensure you'll be invited back when you are spending time aboard somebody else's vessel.
1. Be Mindful Of Who Invited You
Is it the owner or captain of the boat who personally asked you to come along? Or are you a guest of a guest? A friend of the owner's daughter? This is important because if you don't know the owner or captain that well (or at all), you'll want to approach your trip out to sea as more of a formal dinner in a new acquaintance's home than a backyard barbecue at one of your old college buddies houses. Obviously you'll pick up cues from the environment once you arrive – but in the meantime it's best to take a cautious approach until you get the lay of the land (or in this case – boat).
2. Be On Time
First impressions are still one of the most important impressions you can make on a person, and one of the worst things you can do is delay a boat's departure because you overslept or needed to stop for your latte etc. You don't want your journey to get off on the wrong foot, and since the smooth operation of a yacht requires many people and moving parts – it's best to leave early and allow yourself plenty of time to find the vessel safely and punctually.
3. Get To Know The Vessel
The way to any captain's heart is through his pride and joy, of course. If they don't already offer up any information, ask them or your guide to tell you a little bit about the boat and show you around the space. This is also a great time to ask if there's anything you can do to be of help while you're aboard. Perhaps the yacht you are on has a paid captain and crew but even so, there are plenty of areas in which I'm sure your host could use a hand. The sentiment will undoubtedly not go unnoticed or unappreciated and you'll probably also pick up some great boat knowledge in the process.
4. Dress The Part
While the statement "I don't have anything to wear!" might seem more like something out of a high school 80s movie versus your current life, it is a question that often comes up when people get invited aboard a yacht. In general, a safe choice for dress code would be smart casual or resort chic. You don't necessarily need nautical striped shirts and scarves or hi-tech sailing gear – just be yourself. These days you can probably also get away with some of the more put together 'athleisure' styles – but you might want to stay away from overly casual sweatpants or tank tops (and yes, men you need to wear a shirt!) You'll want to be comfortable and unless otherwise specified – a boat trip typically isn't an occasion for formalwear. Footwear is also important – you'll want some non-slip comfortable shoes – especially if you think you may be enlisted to help out on deck from time to time. Additionally, a hat or sunglasses will usually be needed unless you plan on being below deck for the duration of your trip. Lastly, even if it is an extremely warm sunny day – it's always cooler out on the water so be sure to pack a light jacket or sweater along with you.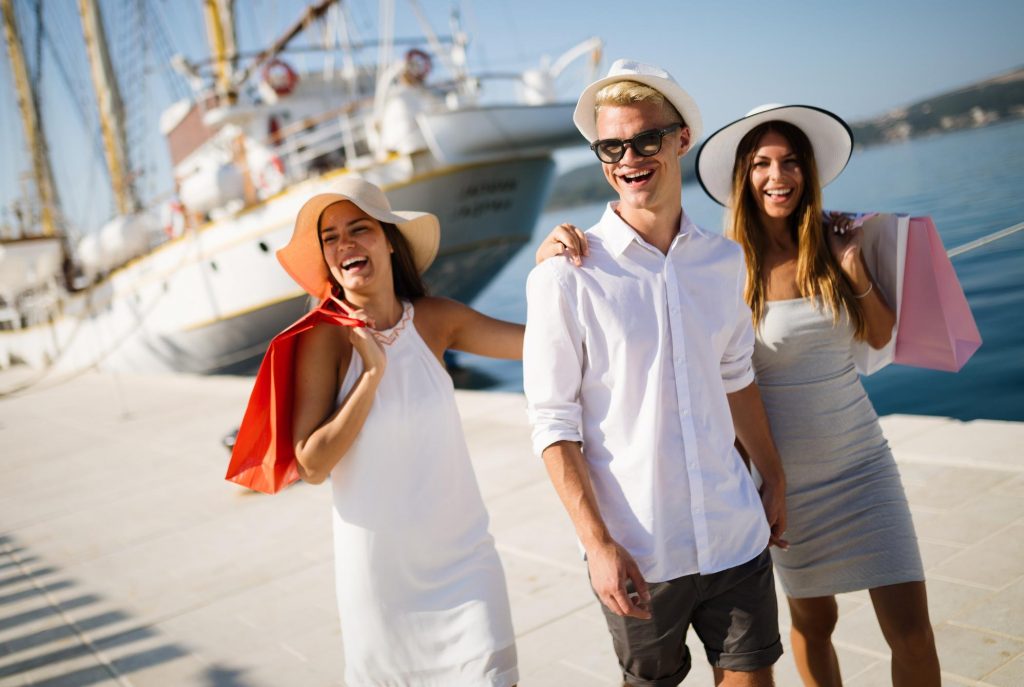 A hat or sunglasses are a staple onboard a yacht. Image credit: Pond5
5. Follow Your Host's Lead
The host of your yacht will often set the vibe for how relaxed or formal your trip might be, and/or who is in charge of things like food and group activities. Perhaps they've scheduled particular stops or meals and if so – it's expected of you as a guest that you are "onboard" for the itinerary. Meaning – if it's a boat-up stop at a greek food restaurant for lunch and you are not a fan – suck it up and find something on the menu that works (hold the feta or whatever you need). Conversely, maybe the captain runs a very loose ship – they'll point out the galley when you arrive and you're on your own from there on out. If that's the case, be prepared to dive right in and help out at mealtime.
6. Clean Up After Yourself
Even if the yacht you're cruising has a full-service crew – do be mindful of the footprint you are leaving around the vessel. Just because someone else will eventually throw away your empty beer bottle doesn't give you the right to just leave it lying around. Taking pride in the appearance and cleanliness of the boat is super important and is best done as a team effort – treat it like your own home (unless you are a slob).
7. Bring Something
You may be thinking: what on earth do you get someone who already has a 75 foot Bertram?! The reality here is, as with most gifts, it's truly just the thought that counts. It could be anything – some nice gourmet coffee, a bottle of wine, some great party snacks, your favorite cheese, a great book, fresh cut flowers, a cute beach towel or basket, or even candy. Your host will take notice you were thinking about them ahead of time, and that illustrates that you really value the experience and opportunity.
8. Say Thank You
This one goes without saying, but it's super important to say it! Thank your host more than once – especially if you end up enjoying yourself. Going out on a yacht, whether a quick day-trip or months long excursion, is a truly one-of-a-kind experience and it's always great to hear appreciation from guests. Hosts typically want you to have the time of your life and relish in sharing their boat with others – what a great experience to share.
Related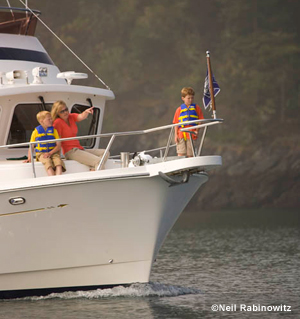 Managing Your Yacht: Tips For Delegating Family And Crew
Laila Elise provides tips on how to how to maximize your boating experience as a family.
A First Time Boat Owner: 8 Lessons Learned
Have you considered becoming a boat owner but have no experience with boats?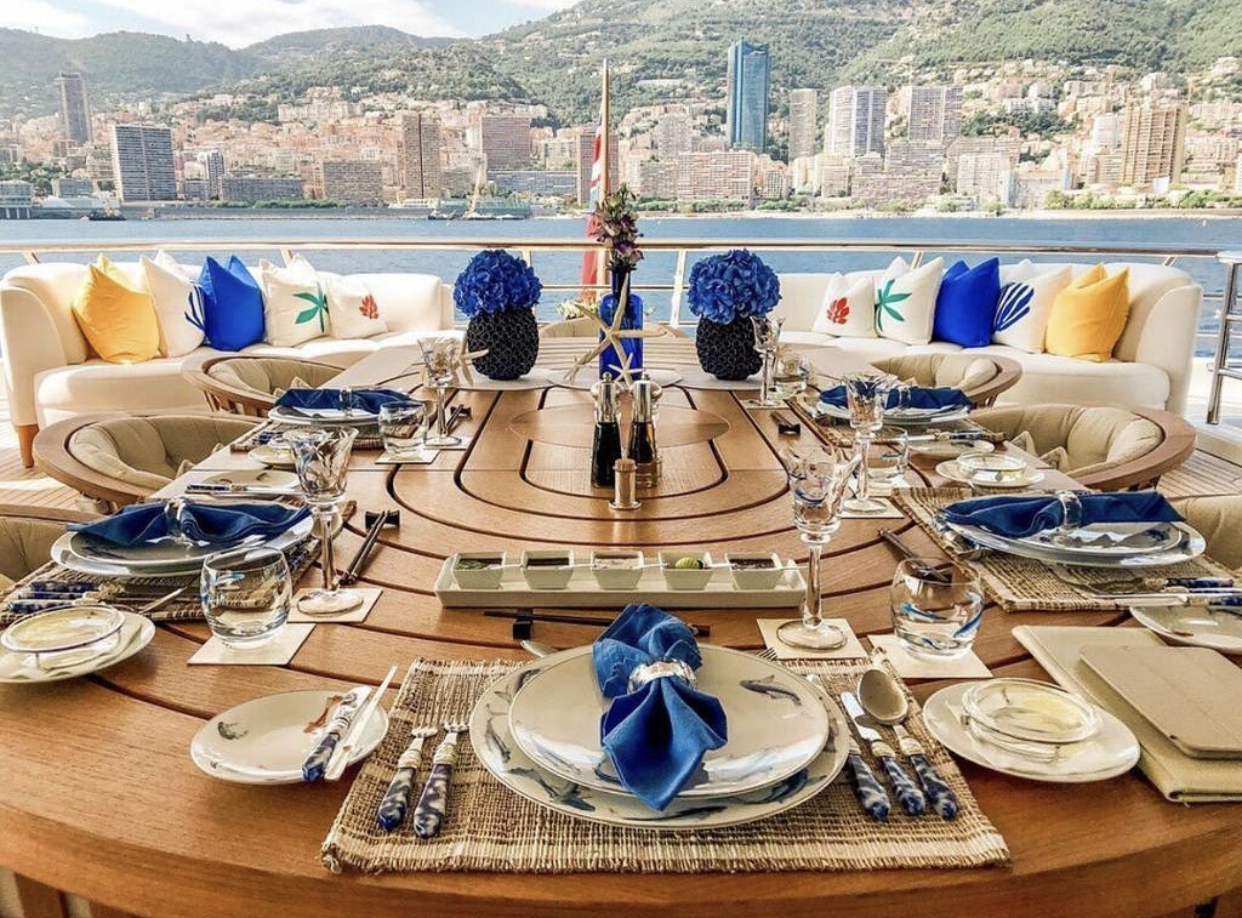 Interior Yacht Design: Tablescapes As An Art
How to create beautiful superyacht table settings for every occasion.