If longevity is valuable, then megayacht builders Hodgdon Yachts, Codecasa, Royal Van Lent, Baglietto, and Burger have riches aplenty. Each was founded more than 150 years ago, and one is celebrating its bicentennial this year. Interestingly, they hail from just three different countries—but they all have global reach.
1. Hodgdon Yachts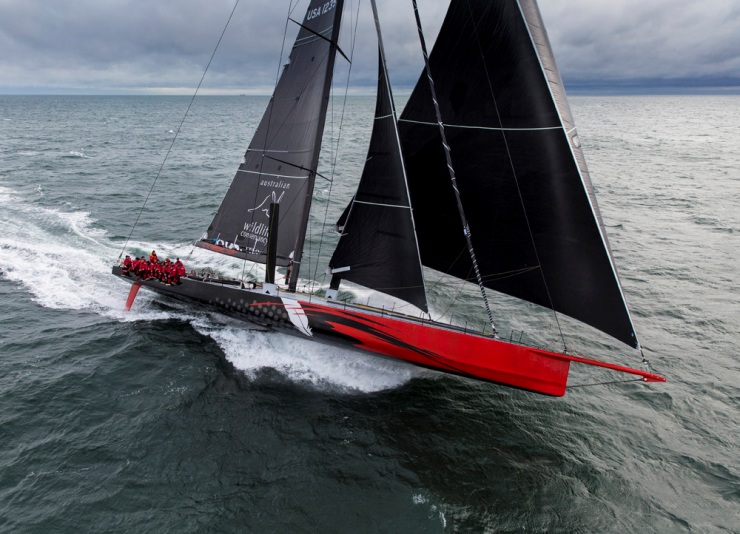 Before the state of Maine was even officially a state, Caleb Hodgdon was building boats along its shores. Specifically, he constructed wooden schooners, starting in 1816, for the fishing fleet of Boothbay Harbor. Two hundred years later, Timothy Hodgdon, the fifth generation of Hodgdon family members, runs the shipyard. The sixth generation has become involved in operations in recent years, too. This 200-year run makes Hodgdon Yachts the oldest continuously operating yacht builder in both the United States and around the world. While Hodgdon has made a name for itself building custom megayachts like Asolare (launched as Scheherazade in 2003), it's also prized for its custom limo tenders. And, who can forget the supermaxi racer Comanche? Delivered in 2014, she's been smashing records on racecourses ever since. Another notable fact about the 100-footer: She has one of the largest single-infusion hulls ever built. And the oven that Hodgdon built and used to cure her hull and superstructure became the largest one in marine service in the United States.
2. Codecasa
The shorelines of Viareggio, Italy are dotted with the sheds of many a famous yacht builder. Codecasa, established in 1825, is among them. Its humble origins were in wooden sailing yachts. It now builds custom aluminum- and steel-hulled power yachts to 295 feet. And, it's in the hands of the heirs of the founder, Giovanni Battista Codecasa. Interesting enough, steel only came to be used by Codecasa about 50 years ago. One of Codecasa's renowned yacht deliveries is Maín, unmistakable due to her all-black profile. It's fitting, since she's owned by fashion designer Giorgio Armani, himself famous for typically wearing black. In more recent years, Codecasa has done well with a semi-custom Vintage Series. It blends time-honored styling elements like a plumb bow with current-day creature comforts.
3. Royal Van Lent
Royal Van Lent traces its roots to 1849, nearly 50 years before its sister company, Royal De Vries, opened its doors. The tiny island of Kaag, not far from Amsterdam, is where Royal Van Lent got its start, and where it remains today. Like the two older shipyards on this list, the Van Lent family is still involved, though the luxury conglomerate LVMH acquired it in 2008. The massive megayachts that it builds today could carry some of its older launches onboard as toys. Some of those "small" launches are still around, like the 51-foot Ammerland, cruising under the same name since delivery in 1966. Royal Van Lent's largest delivery occurred last year: the 333-foot Symphony. On a related side note, "Royal" is a designation of great pride within the country, and in The Netherlands in general. It's an honorary title, granted by the monarchy when a company has been in consecutive operation in the same industry for 100 years.
4. Baglietto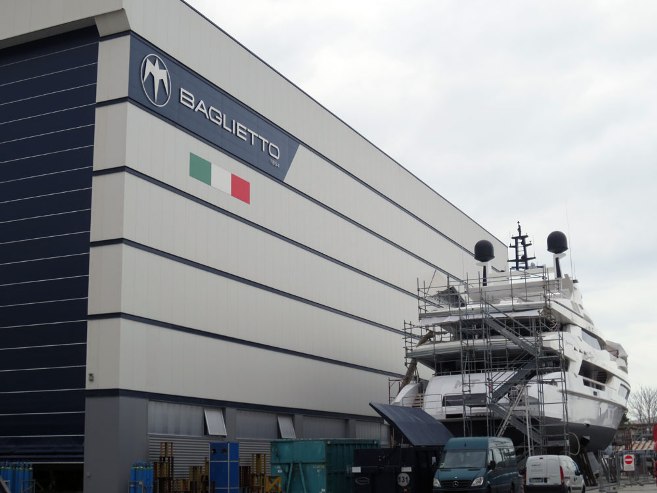 A vegetable garden is the last place you'd expect to find a boatbuilding operation. That's where Pietro Baglietto (pronounced "bah-lee-eh-toh") began constructing fishing boats: behind his house in Varazze, Italy in 1854. He turned his attention to leisure craft after several years (having opened a proper shed, of course). He landed none other than Pope Leo XIII as a client in 1888. He made history again in 1906 with the launch of the 74-foot Giuseppina. She was the largest yacht built in Italy to feature a combustion engine. Pietro's sons, Bernardo and Giovanni, ran operations following Pietro's death and began a long relationship with the Italian government that lasted through World War II. While the company began using aluminum in the late 1970s, the 1980s really saw the material take hold. That same decade resulted in Baglietto's first megayacht, the 115-foot Adler, which achieved 36 knots.
5. Burger Boat Company
A German immigrant named Henry Brauburger, a.k.a. Henry Burger, opened the H. Burger Shipyard at age 24 on the western shores of Lake Michigan in Wisconsin. That was in 1863, and he quickly gained a reputation for building fishing boats. Henry Burger brought his nephew George into the business in 1886. The Burger and Burger Shipyard built many wooden sailing vessels but also serviced ships throughout the 1890s. Burger Boat Company—so-named in 1915—launched wooden craft ranging from schooners to minesweepers through World War I. It made history in 1938 with the United States' first all-welded-steel auxiliary ketch, an 81-footer. The switch to luxury aluminum motoryachts proved fruitful in the 1960s. Financial troubles caused Burger to close its doors for 26 months between 1990 and 1993. Custom megayachts in aluminum have been the priority since then, with famous deliveries including the 153-foot Ingot and 151-foot classic replica Sycara IV.
Related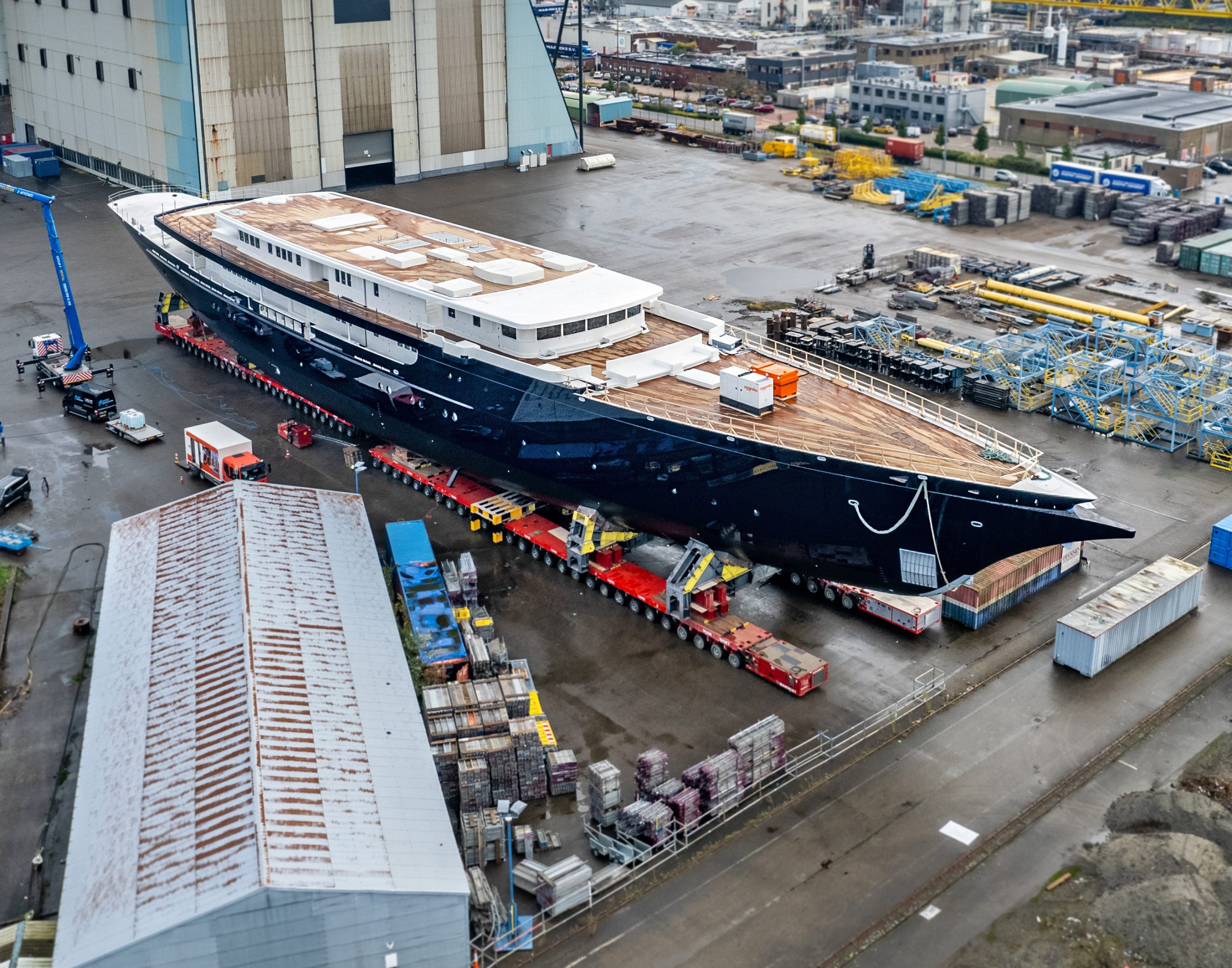 Jeff Bezos Yacht: A Celebrity Boat Steeped In Mystery
Learn about Jeff Bezos' new luxurious marvel of a yacht.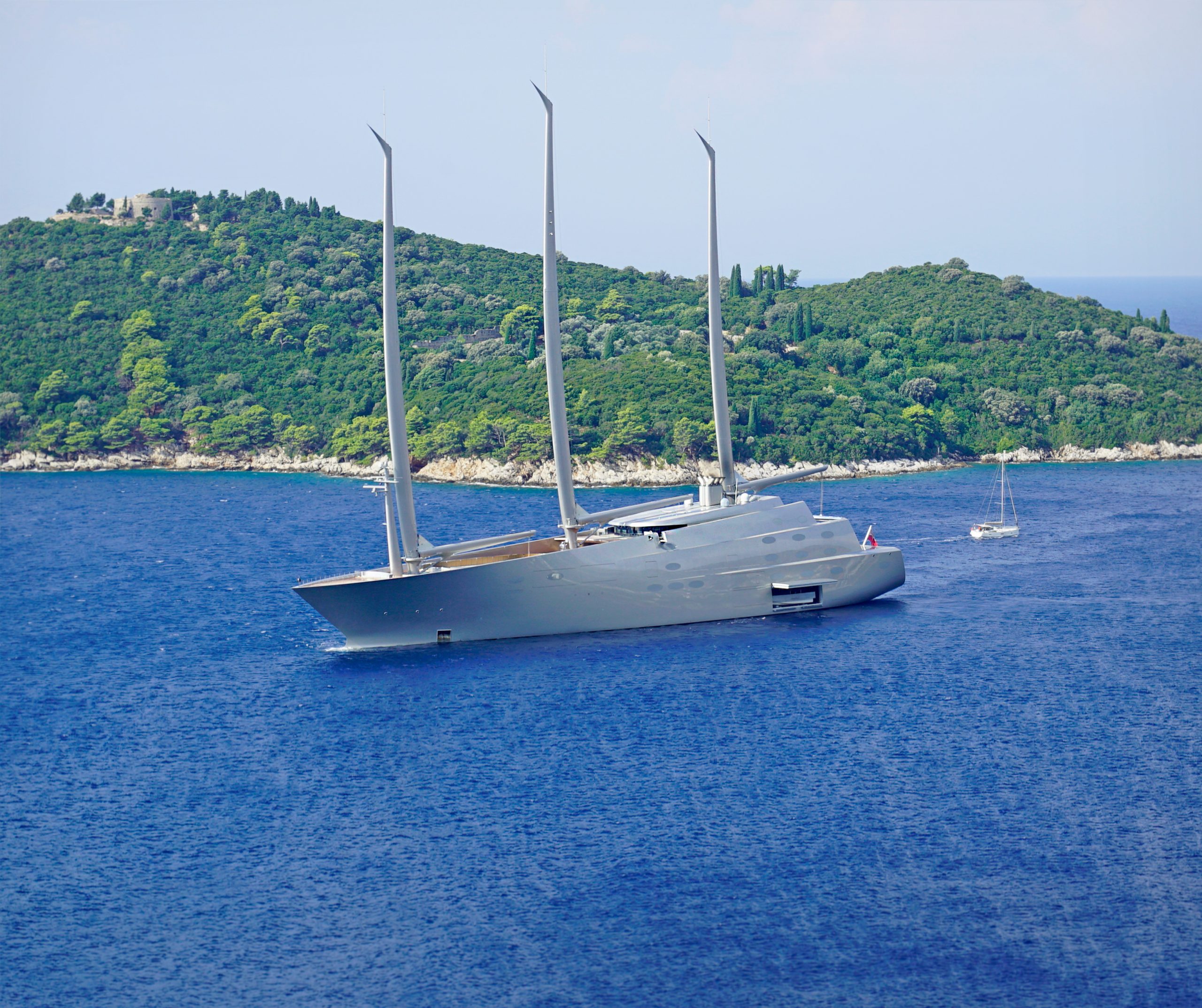 Largest Sailing Yachts In The World
The largest sailboats in the world in 2022, in order by size from largest to smallest.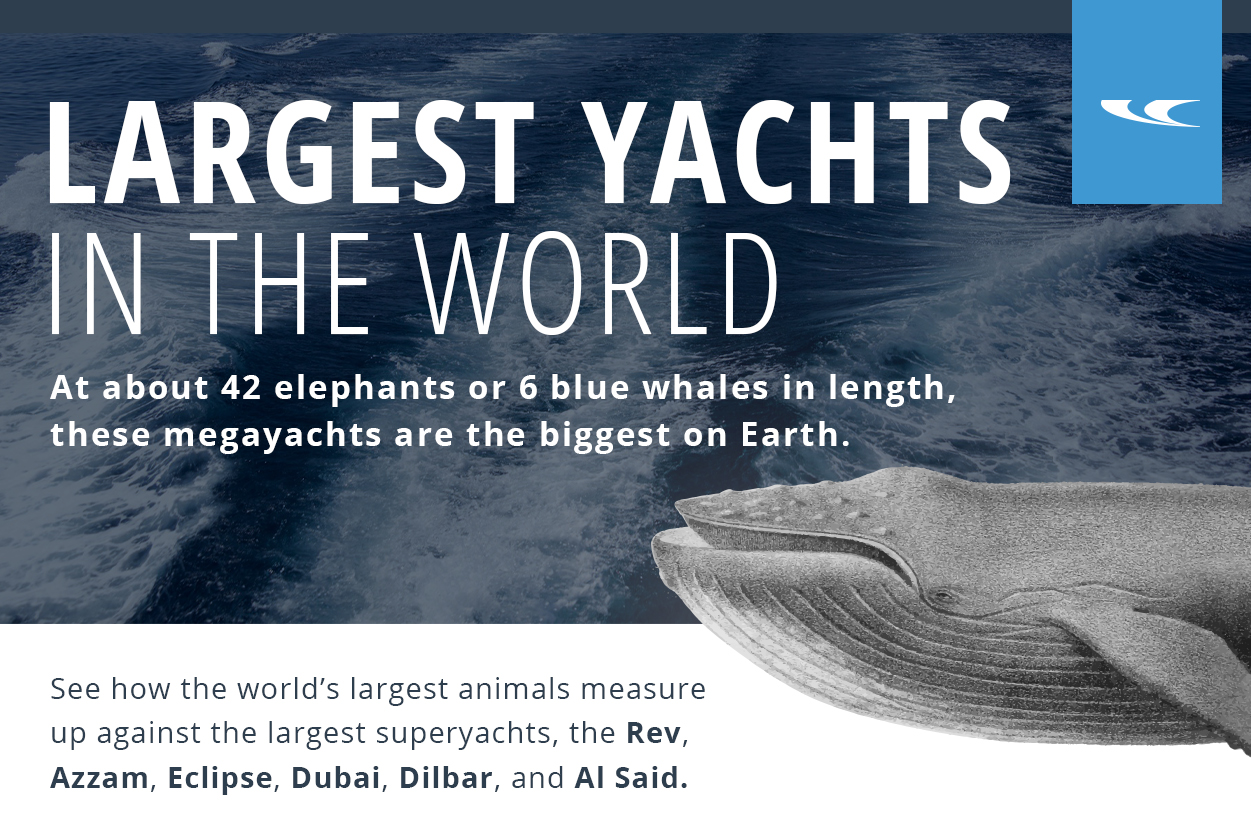 Largest Yachts In The World 2022
Here are the biggest yachts or superyachts on the planet heading into 2022.