Few things are as compelling as a love affair with a boat, and those who fall for historic boats are goners. But that's not a bad thing, because it preserves so much of our nautical history and breathes new life into inanimate objects that for some, aren't so inanimate.
One example of such a beloved vessel is CG-83527, an 83-foot Wheeler cutter that served in the U.S. Coast Guard starting in the 1940s. Commissioned in April 1944, CG-83527 was one of a couple of hundred vessels of her kind, designed by Walter J. McInnis and built by Wheeler Shipyard of Brooklyn, New York. The early units were fitted with Everdur bronze wheelhouses that were prefabricated in Boston and shipped to the Wheeler yard by rail. When bronze became scarce during World War II, later units, including CG-83527 (built in 1944), were fitted with wheelhouses made of plywood. The displacement hulls had round bilges, a 5' 4" draft, and were built plank on frame with white oak, Douglas fir and Eastern cedar.
Initially, the 83-footers were capable of 20.6 knots at full speed but their performance degraded with the addition of extra weight in the form of armaments, metal ice sheathing and radar. A few hulls patrolled Europe and others were transferred to Latin American navies including those of Colombia, Mexico, and Cuba. CG-83527 was assigned to anti-submarine duty around Florida and the Caribbean, but soon moved to the West Coast to take up search and rescue service in Tacoma, Washington. She sailed until 1962 when she was decommissioned and then was sold in 1964, ending her nearly 20 years of service.
Since then she has been updated with modern equipment but her character was maintained. She now has twin six-cylinder Detroit diesels (190 HP each) and will cruise at 11 to 12 knots. Her 630-gallon fuel tanks were replaced or overhauled in 2006. The onboard anchor winch and capstans are original and the 10 kW Waukesha genset may even be coaxed to life (a modern gasoline portable Honda genset is available).
CG-83527 is looking for a new suitor, someone who can't resist her or maritime history, and she's for sale in Washington.
See the CG-83527  listing.
Related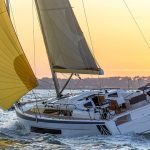 Dufour 37 Review: When Small Feels Big
Captain Zuzana Prochazka reviews the new Dufour 37, a small boat that feels and sails "big".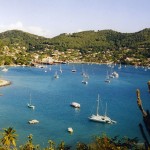 10 Top Charter Boat Destinations In The Caribbean This Winter
When chartering a boat in the Caribbean, don't miss these island destinations.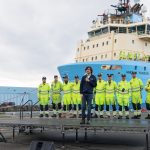 Ocean Cleanup Initiative: Successful Updates
Updates on The Ocean Cleanup Initiative's efforts to reduce garbage in waterways.