Westport Shipyard has been building 112-footers since the first hull splashed in 1998, and as megayachts go, it's one of the most popular designs in history. Even today, the 112 Westport remains an example of how lucrative the semi-custom philosophy can be. The builder creates a solid design and then lets owners customize the interior, giving clients a yacht that feels personal while reducing the yard's outlays for planning and build time. Some owners like the 112—and the process—so much that they buy them twice, including an owner of a 1998 model who traded her in for a new 112 just a few years ago.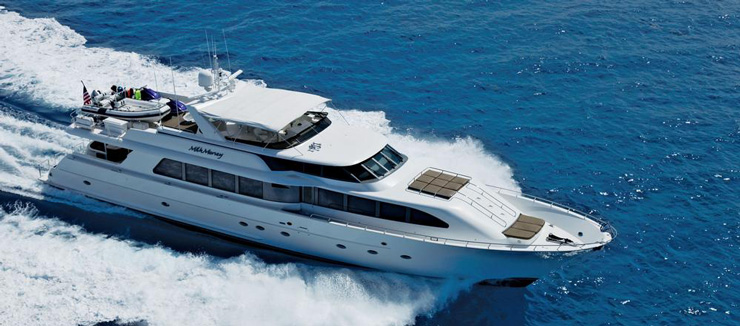 Of course, over the years Westport has refined the 112's design, and in 2008 the yard began offering an optional layout that has a main-deck master cabin instead of all four guest cabins belowdecks. Today, new builds can be ordered with either layout. Both versions can be found on the brokerage market, with prices ranging from $3.2 million for a 2000 model to about $11.9 million for a 2014 build. (See Westport 112 listings).
Milk Money, seen in the picture above, is at the more cost-effective end of that range, a 2000 launch that recently listed with International Yacht Collection for $3,699,000. She has the belowdecks cabin setup with a country kitchen-style galley on the main deck, and she comes with a lot more "user information" than one-owner, private yachts on today's brokerage market.
That's because one of the listing brokers at IYC is Barbara Stork Landeweer, whose main focus is charter—and whose clients have provided detailed feedback about the experience aboard Milk Money during the past few years, when the yacht has been listed for charter through IYC.
"I've had several clients on the boat," Landeweer says. "I have one client who chartered it three times. I haven't received anything negative on the boat. The feedback has always been positive. They love the space, they step on board and they immediately feel comfortable."
Milk Money has had her current owners since 2009, Landeweer says. They use the yacht a lot themselves, and though Milk Money is popular for charter, they have accepted only select inquiries, primarily from families who treat the boat the way the owners want her to be treated.
"It's a lot of families because the owners don't want to subject the boat to big-party kind of people," Landeweer says. "Some older couples have chartered it too."
The current owners are selling because they're interested in moving up to a larger model—likely another Westport. In fact, they had already begun their search for a bigger yacht when they realized Milk Money needed some serious work in the engine room. While other owners may have let future buyers deal with the issues, the current owner invested in the work that was needed so he could continue using the yacht himself. Milk Money thus has a newly rebuilt starboard 1,800-horsepower MTU 16V 2000 diesel engine and a brand-new matching diesel engine to port. The 50-kW and 65-kW generators, both from Northern Lights, were rebuilt in 2013.
Some of the upgraded interior features aboard Milk Money include a 50-bottle wine cooler, granite countertops in the galley, and optional high-end woodwork. New overheads were installed this year in the main saloon, and Landeweer says the rest of the interior is in excellent condition, even for a yacht that's regularly booked on the charter market.
"When they bought it five years ago, the owner put in all new fabrics, exterior cushions, pillows, carpeting—everything," she says. "If they see something looking a little worn, they fix it. They have extra material for everything, and that will go to the new owner as well. She could stay in charter. She's a really nice boat, I have to say."
The 112 model is expected to remain in Westport's lineup for at least a few more years. Right now, she's one of four models offered from the shipyard, with the others being a 98, 130 and 164.
Interestingly, the shipyard was sold this summer to a new owner who has hinted that a few new models might be on the way. Look for early details about that at the Fort Lauderdale International Boat Show—where Milk Money is expected to be on display and available for tours through Landeweer and her colleagues at IYC.
Related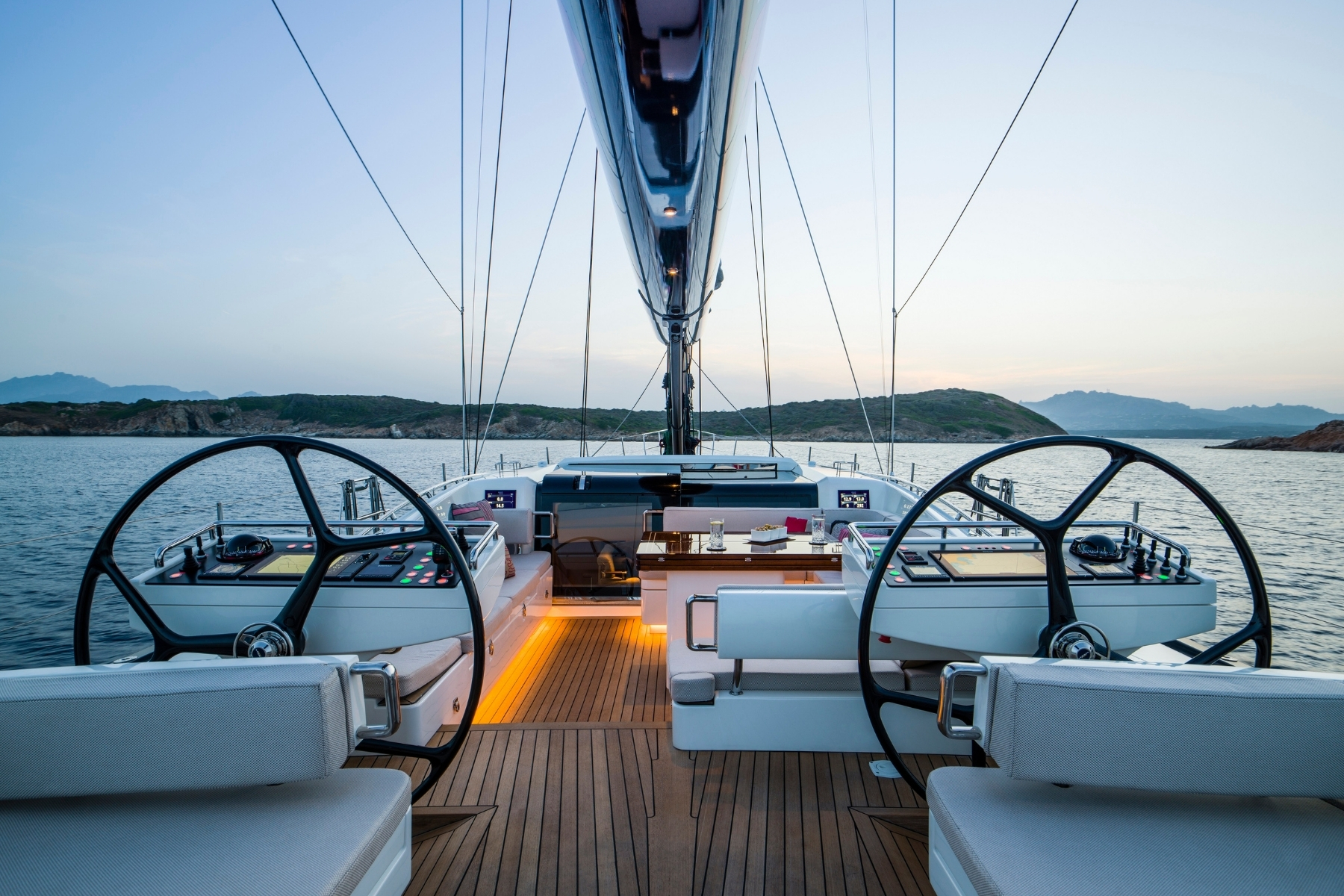 Best Sailing Movies: 33 Top Boating Films To Watch
Check out these not-to-be-missed sailing films and boat movies.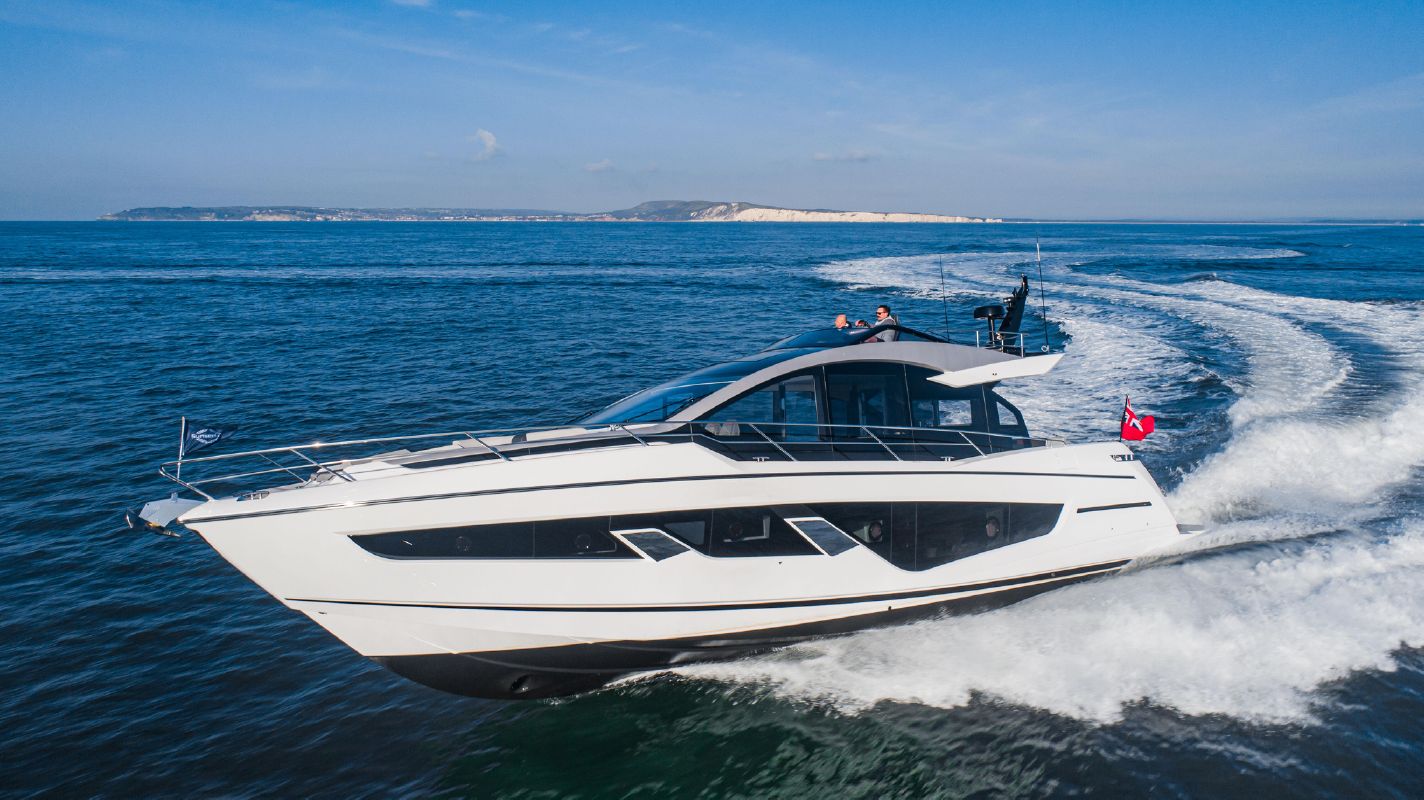 Sneak Peek: 6 Standout New Yachts
A roundup of this season's best new models, straight off the drawing board.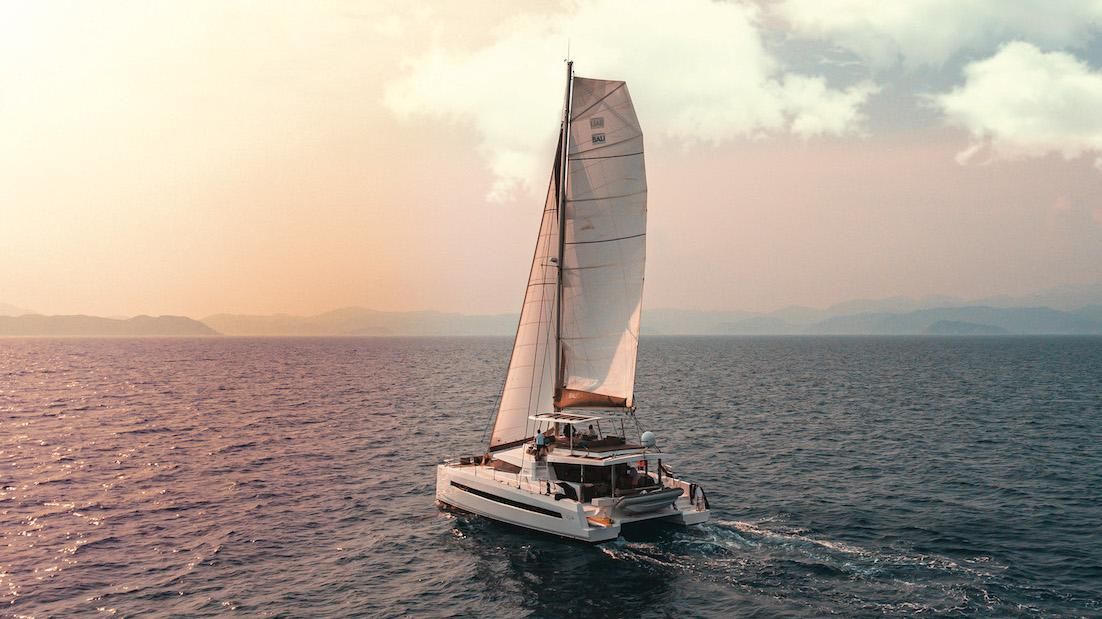 Charter Prep for Beginners
Kevin and Cathy Sebrowski share advice on how to plan a yacht charter.