A newcomer on today's boating scene could be forgiven for raising a confused eyebrow when it comes to the Viking Sport Cruisers brand. Nowadays, boats built by Princess Yachts in England are branded with the Princess Yachts logo in the United States, but from 1996 through 2010, all Princess-built hulls destined for American shores were branded as Viking Sport Cruisers.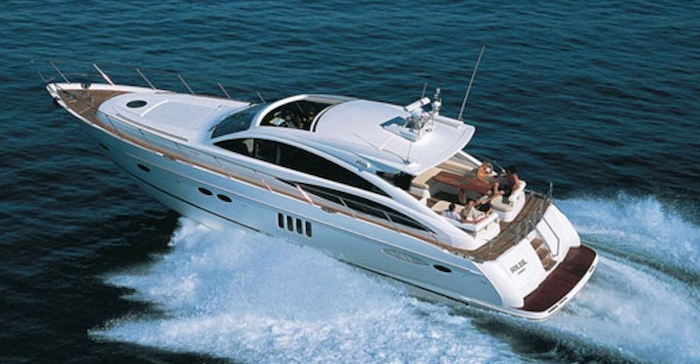 The idea was to introduce the stylish Princess boats to Americans in a way that gave U.S. buyers confidence through the domestic Viking label. There were three lines: the express-style Viking Sport Cruisers, the Viking Sport Cruisers Fly Bridge Yachts, and the Viking Sport Cruisers Motor Yachts.
In 1999, the Viking Sport Cruisers V65 arrived—and was heralded as a fast, elegant, welcoming model. The three-stateroom design was built until 2004 with features intended to please experienced boaters, including a full-beam teak swim platform, an extended hardtop for shade in the cockpit, and drawers built with custom spaces to hold the china, silverware and glasses that came with each new build. There was even a keypad hidden within the stainless-steel rail to control the passerelle and garage door, making American buyers feel just a wee bit like British superspy James Bond.
Performance was also noteworthy, with reviewers reporting maximum speeds in the high-30-knot to low-40-knot range, depending on the horsepower (1,100 to 1,360) of the MAN diesel engines. The V65's hull design offered dry, comfortable cruising, good sight lines in all directions, and easy banking into high-speed turns. Viking promised a range of about 300 nautical miles at about 34 knots.
"They still are popular boats," says Justin Williams, the yacht broker for Gulf Coast Yacht Group's new location at The Grand Marlin Restaurant on Pensacola Beach, Florida. "Even now, it has more of that European flow and styling."
Williams holds the listing on the Viking Sport Cruisers V65 Sonny Seas, a 2001 build being offered at $655,665. That's toward the top of the current brokerage price range for the Viking Sport Cruisers V65, which is about $550,000 to $675,000. Sonny Seas is worth it, Williams says, because her most recent owner, from Tennessee, sank a good deal of money into her.
"The engines were overhauled, she had a paint job, the interior got new carpet, some soft goods, and there was an update in the galley with all new appliances and a marble-looking countertop," Williams says. "There are upgraded TVs as well."
When the Viking Sport Cruisers V65 was new, her base price was about $2.7 million. With the higher-horsepower MAN engines, an upgraded helm electronics package and options such as underwater lights, a typical price tag was just over $3 million.
In terms of finding value in today's market, Williams says that in general, the model has held up well across the board, but that because it's been more than a decade since a new Viking Sport Cruisers V65 was launched, clients need to look beyond the basic features and more at the long-term maintenance.
"My theory is that a lot of times, you're going to have to kiss a lot of frogs to find a prince," Williams says. "Not every one that you're going to get on of this vintage is going to be maintained and show well. It depends on how they've been cared for over the years."
See current listings for Viking Sport Cruiser 65s.
For more information, visit Viking Sport Cruisers.
Related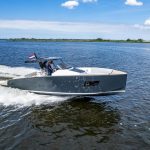 Tesoro T40 Walkthrough Review
The Tesoro T40 is a sleek European-style center console day yacht with weekending capabilities.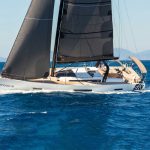 Dufour 61 Review: A Flagship Inspiring Confidence and Wanderlust
Zuzana Prochazka reviews the Dufour 61, a sailor-friendly, bluewater cruiser.
Cloud Yachts: A Digital Superyacht Gallery
Find out why NFTs superyachts in 3d reality are becoming hot property in the marine industry.