Sailboats come in a vast variety of shapes and sizes and the uses for each different kind can be confusing. The term "sailboat" doesn't really describe a type of boat but rather the inclination to move with the power of the wind and experience a freedom that's not always present with other kinds of boating. Let's divide sailboats by their numerous uses first and then delve into their shapes and rigging, which is the support structure for the sails.
Sailboat Categories
Arguably, a sailboat is a boat, which you sail but there is more than one way to sail. Some sailing is for distance cruising to explore the world while other sailing is for competition or an afternoon of fun. Sailing creates subgroups of boaters and a very strong culture within each segment.
Sailing Dinghy
For beginners and kids, small boats like sailing dinghies are a good way to start because they are light and responsive to wind and maneuvers and will reward or punish the sailor quickly, providing immediate feedback and a great learning platform. Usually sailed by one or two people, sailing dinghies are often rigged with only one sail so the dynamics of airflow and how it transfers to momentum are easy to grasp. Dinghies usually have center or sideboards to provide a keel of sorts so the leeway is transformed to forward drive.
Many yacht clubs rely on sailing dinghies for their youth sailing programs although high tech sailing dinghies are used by experts all the way up to the Olympic level.
Daycruiser/Daysailer
The term "daysailer" is a misnomer. Any sailboat can be sailed for only a day but this name is more about the design reflecting the primary use of pure sailing enjoyment for short periods of time. Most daycruisers are shorter than 30 feet and have minimal amenities below or may not have a cabin at all. However, there are multiple (and even quite expensive) sailboats that are called daysailers, which have berths, a galley and at least one head. It's more about the mentality of the owner using the boat predominantly for afternoon joyrides or occasional buoy racing.
Sailing Cruiser
Powerboats are often referred to as cruisers, which usually means they can be weekended or taken on extended coastal cruises and sailboats have the same distinction. These boats are usually fully equipped for spending more time onboard. They'll typically have one or more berths, one or more heads, and a full galley with a stovetop, sink, pressurized water and refrigeration.
Cruisers come in a variety of hull shapes and can have different kinds of rigging, which will be discussed below. Most cruising sailboats are from 25-55 feet and will be sailed shorthanded, which means typically by a couple or a small family. Once sailing cruisers reach over 65 feet or so, they may carry a professional crew made up of at least a captain.
Bluewater Cruisers
Sailors who want to venture farther and take on oceans will look for what are commonly called "bluewater" sailboats. Although this isn't technically a rating, it's become a part of the sailing lexicon and refers to boats that are built stronger and with more equipment. These boats carry a Category A rating and are built for extended voyages, capable of managing winds over 40 knots and wave heights above 13 feet. This differs from cruising sailboats that may be Category B or C that are likely to sail in coastal waters and bays experiencing winds up to 30 knots and seas to seven feet. (These are averages since they represent two categories rather than just one.)
Bluewater yachts are designed to cross oceans and are typically heavier in build with a stout rig. They're also fully equipped for extended offshore use and may have equipment redundancies for emergencies. Bluewater boats are considered to be stronger and more solidly built and their price tag will reflect this.
Racing Sailboats
Sailors often say that if there are two boats within sight of each other, it's almost always going to turn into a race. It's true that just about any boat, be it a dinghy or a bluewater yacht, can be raced but some are built specifically for these purposes. Race boats may have a unique design and lighter build so they can move easily in light winds. Race boats may be single-handed or raced fully crewed. They're often equipped with high tech laminate sails, dynamic ballast systems and deep fin keels with bulbs to keep them tracking well when tacking upwind.
Racing sailboats can be built specifically for near-coastal sailing around buoys or for offshore distance races. Some offshore races are point-to-point and may have a crew of 10 or more while other races may circumnavigate the globe with only one sailor aboard.
The Wally JSA 100 is a race-winning  is an exceptional sailing yacht. Image credit: Wally 
Racer/Cruisers
Boats called racer/cruisers are designed to straddle the two groups above. They're usually more lightly built cruisers with full amenities so they can be cruised but the emphasis is on their agility and performance. There are those who argue that this term was made up by boat builders wanting to call attention to the competitiveness of their designs and that there is really no such thin as a racer/cruiser. However, for those who want to cruise quickly or race occasionally a design called a racer/cruiser may be the best of both worlds.
Motorsailers
Somewhat on the opposite end of the spectrum from the racer/cruiser is the motorsailer, a term that has fallen out of favor because it's a bit pejorative. These designs are heavier sailboats, which are less performance oriented and therefore, they may be equipped with an engine with a higher horsepower. Motorsailers were a favorite among the cruising set (coastal and bluewater kind) in the 1960s and 70s. Some owners may be miffed if their boat is referred to as a motorsailer.
Antique/Classic Sailboats
Less a type of sailboat and more a specific mentality are antique or classic sailboats. These are usually (although not always) wooden boats with old-school rigging and hardware. These designs may have graceful sheer lines, long overhangs and gleaming varnish and are the pride of those who fall in love with restored vessels. These sailboats are often showcased in special events and may have their own regional boat shows. Some classic vessels have a significant following and aficionados develop a kind of camaraderie that come with collectibles.
Sailboat Shapes And Hull Types
Sailboat hulls differ in their total number and shape. They can be monohulls (one hull), catamarns (two hulls) and trimarans (three hulls). The shape of a sailboat not only changes the way it is commanded, but also how it performs on different points of sail and in different conditions.
Monohulls
Monohulls can have a variety of keels and underwater shapes. Traditional monohulls may have full keels (heavy encapsulated ballast that runs nearly the length of the hull), cutaway keels (similar to a full keel but cut away at the bow allowing the boat greater maneuverability in tight quarters as when docking) or bolted on fin keels. Fin keels in turn vary in shape and depth. Some may be longer and tapered while others may be deep and thin with a bulb at the bottom for extra ballast to keep the vessel stable. Racing boats are likely to have the latter.
Additional kinds of keel include a swing keel that moves side-to-side and a daggerboard or centerboard that retracts up into an appendage in the hull. With the keel or board up, the boat can enter shallow water and may sail faster downwind. With the keel down, the vessel tracks better upwind due to increased lateral resistance.
Some monohulls like sailing dinghies, may also have shallow planing hulls that can surf off a wave. This is popular on small boats but large offshore racers are also flatter, beamier (broader) and carry a deep fin keel to offset their flatness.
The latest advances in sailboat hull shapes include foils or appendages usually made of carbon fiber. When these foilers reach a specified speed, the hull lifts fully or partially out of the water, thereby reducing wetted surface and sailing faster in the same wind. The America's Cup has brought a lot of attention to foiling and as the technology evolves, foilers are become visible in different sizes and classes of vessels.
Catamarans
Catamarans have two hulls with a deck or trampoline in between the hulls. Small catamarans (under 30 feet) usually have a soft deck called the trampoline and they're controlled by a tiller tied directly to a common twin rudder system.
Larger cats (35 feet and over) usually have a composite (fiberglass) deck and may have a cabinhouse. Many of these have a social space in terms of a saloon on the upper deck and cabins in the hulls. Cats have become popular for charter use because they offer more interior and deck space, in some cases 1.2 times the same living area as a monohull of similar length. Cats don't heel when sailing up wind and have an easier motion so they may induce less seasickness, which is another reason they've grown in popularity. On the larger models, cats may have a flybridge adding even more deck space.
Because catamarans technically have more waterline and don't have deep and heavy keels, the theory is they sail faster, mostly off the wind. However, because they don't tack (change direction) through the same angles as monohulls, they tend to be more laborious when going upwind. Although there are many advantages to catamarans, their challenges include needing a sufficiently-sized berth and cost.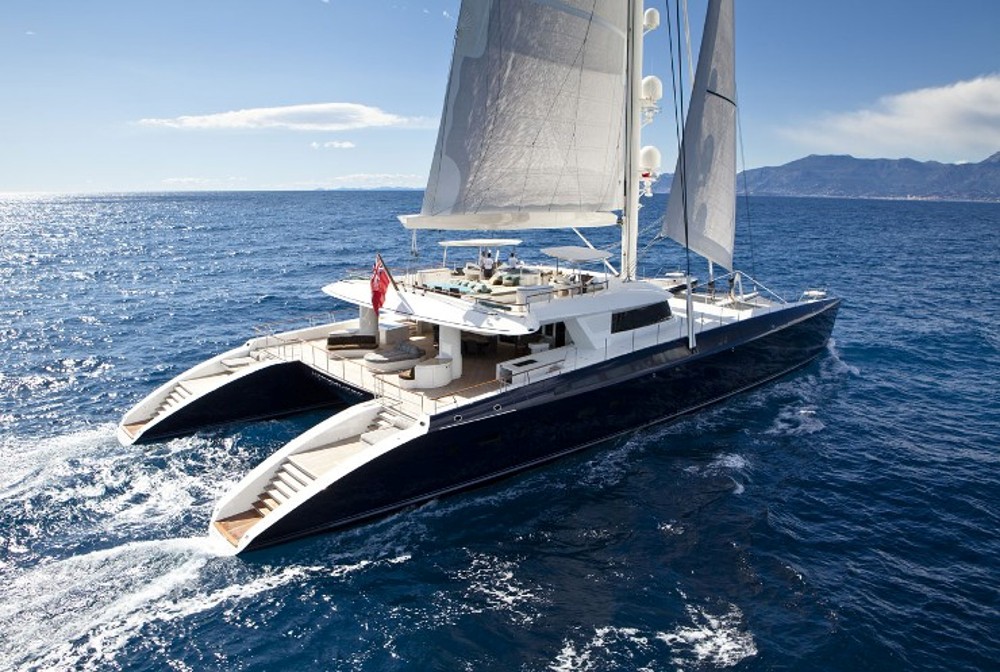 Trimarans
Trimarans have three hulls: a main hull and two amas (side hulls for stability). They can be cruisers or racers but most trimarans are known for their good turn of speed and are great daysailers. The interior space on a trimaran is compromised since the middle hull is narrower than a monohull and the amas are narrower than the hulls of a catamaran. That said, more large trimarans are finding their footing in the cruiser market due to their manageability, stability and good performance.
On some smaller trimarans, the arms that hold the amas can fold inward, making the whole vessel narrower when storing and in some cases trailerable, which opens up a world of potential sailing destinations for this versatile design.
Sailboat Rig Options
A sailboat rig consists of a number of elements: the mast(s), boom(s) and the shrouds or stays that hold up the mast(s). Different names are applied to different rig configurations.
Sloop
A sloop is a sailboat with one mast that supports one mainsail (behind the mast) and one headsail (ahead of the mast). A cutter rig may have one mast but will carry two or more headsails. This rig "cuts" the foretriangle between the head (forward) stay and the main mast. Multiple headsails allow for flexible sail combinations in variable wind conditions.
Ketch and Yawl
Ketch and yawl-rigged boats have a secondary mast behind the main one. The ketch configuration places that mizzenmast behind the mainmast but ahead of the rudderpost while the yawl places it behind both. The second mast is shorter than the main mast in both cases.
Ketch and yawl designs are called split rigs and provide sail area that isn't reliant solely on the height of the mainmast. They were popular up until the 1980s. Advances in technology including autopilots and electric winches have made it possible for fewer people to comfortably and safely manage larger sails and therefore, most boat builders today aren't designing ketches and yawls anymore.
Schooner
Schooners also have multiple masts – two or more. However, the foremost mast is shorter than the main mast, which is the way to tell them from ketches and yawls. Other old-school rigging can be found on tall ships and can be complex so it's in a category of its own, which is beyond the scope of this article.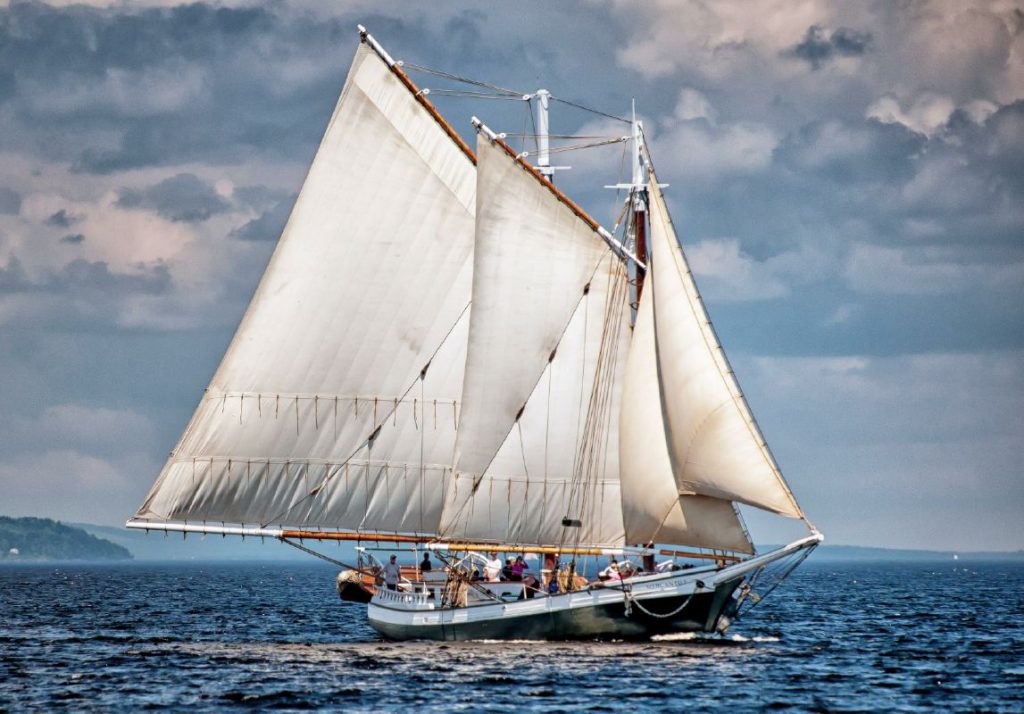 A traditional Maine Windjammer Schooner. Image credit: Artisan Boatworks Inc.
Sailboats Revisited
Once you become familiar with hull and underbody designs, rigging differences and the many segments of sailboat use, you'll understand how varied and fascinating sailboats can be.
Buying A Sailboat
Do you need help deciding on choosing the right sailboat? Read our sailboat buying guide, or read our about how to choose a safe sail boat.
Editors note: This article was originally published in 2019 and republished in February, 2022. 
Related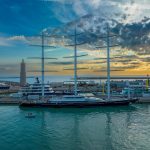 Maltese Falcon Yacht's Sustainable Facelift: Refitted And Repaired
For optimal efficiency, you should get a refit schooner rather than later.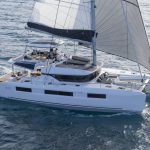 Lagoon 51 Flybridge Sailing Cat Review
Lighter and longer: a new sailing catamaran refreshes French builder's line.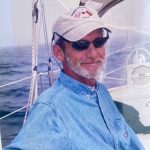 Seamanship: 7 Lessons From Old Salt Captain Andy Mason
Andy demonstrates that a career path in sailing is not always a straight line.