Whether the dream is crossing oceans and boldly exploring new places, or living simply and navigating familiar waterways, trawler life is the ultimate dream for many boaters. And from what I've heard, the lifestyle does not return void.
What is a Trawler?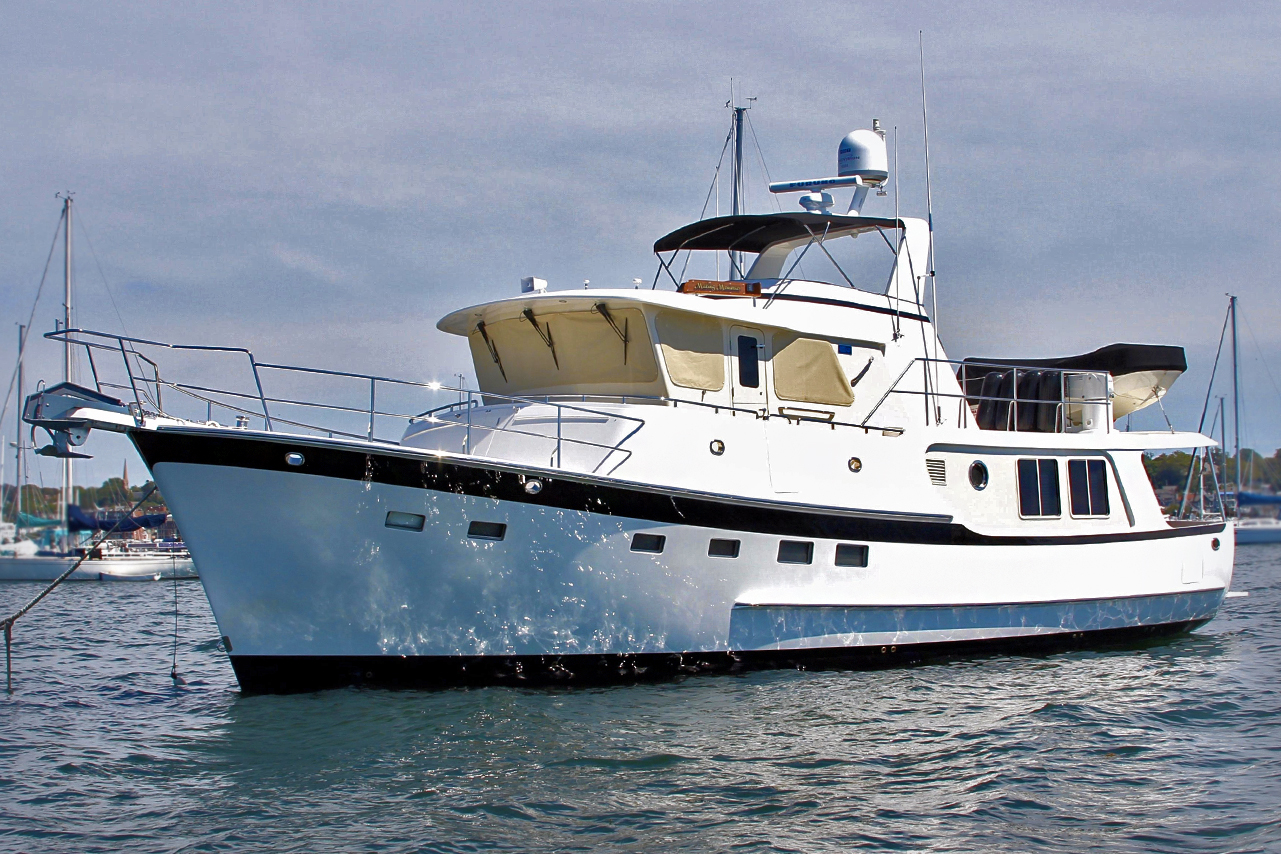 Kadey-Krogen 52 Trawler. Photo by Kadey-Krogen Yachts.
Inspired by salty, seaworthy commercial fishing trawlers and shrimping boats, recreational trawlers were made popular in the 1970s and 80s by a handful of builders. Grand Banks, Willard, Kadey-Krogen and Marine Trader, to name a few.
Trawlers are known for their bluewater capability and have a solid reputation for being fuel-efficient. Typically, trawlers are equipped with a single inboard motor – the full displacement hull form is intentionally designed to only go a maximum speed of 10 to 12 knots.
Although trawler owners used to be a niche crowd of old salts and former sailors, this is no longer the case. These days, trawlers are again having more than a moment, they are having a resurgence.
Trawlers are Trending – A Resurgence
In recent years, the number of people open to the liveaboard lifestyle to achieve waterfront living on rivers, big lakes and on the coast, has exploded. So, too, has the number of boat builders introducing high-end, high-tech trawler designs, as well as new, faster models with a twist. More recent trawler manufacturers include Nordhavn, Selene, Beneteau, and North Pacific Yachts. A cousin to trawlers, tugs are growing in popularity, too, including models from builders such as Ranger Tugs, American Tugs and Nordic Tugs.
Ranger Tug R-25. Photo by Ranger Tugs.
A peek at marketplace data shows that requests for more information about trawler listings are up 24 percent. And it's no wonder Americans in the Pacific Northwest, New England and in the Southeast show tremendous interest for this type of boat. When there's a lot of "ground to cover", a capable yacht – with lots of built-in comfort – is required.
You could easily convince me to spend my summers on a home-y trawler in Alaska, the San Juan Islands, or in Seattle, then for some sunshine in the winter, chart a course to California or Mexico. Similarly, cruisers up in Maine and all throughout New England have thousands of miles of coastline to explore and it's a fantastic cruise south to Florida or the Bahamas.
Other highly talked about routes like the Great Loop, which circumnavigates the Great Lakes and the connected waterways of the eastern half of the United States and Canada, are inspiring people to experience the world on their own terms. Trawler life has no rules and that's part of the appeal.
Tech is Opening Trawler Life to More Boaters
For more insider knowledge about all that's driving desire for trawlers, I spoke to trawler liveaboards and I connected with Larry Polster, the vice president of Kadey-Krogen Yachts, one of the first manufacturers of long-range trawlers. A liveaboard himself, he had the following feedback.
"There are two main factors that are currently driving the trawler lifestyle trend. The first factor is the sheer volume of people reaching retirement age. Baby Boomers are both savers and dreamers and their time is now. The second factor is technological advancements, and the one with the greatest impact on opening the liveaboard lifestyle to so many more people, is mobile data transmission speeds. With 4G, and now 5G, service, we have quite a few owners who do not plan to retire any time soon. And many work full-time from their boat – myself included. If you are able to telecommute from a house, there is no reason you can't do it from a trawler."
Larry's Pro Tip: Any yacht can do two out of these three things really well: speed, seaworthiness, comfort. Pick your top two, and you will know more about what kind of boat you want.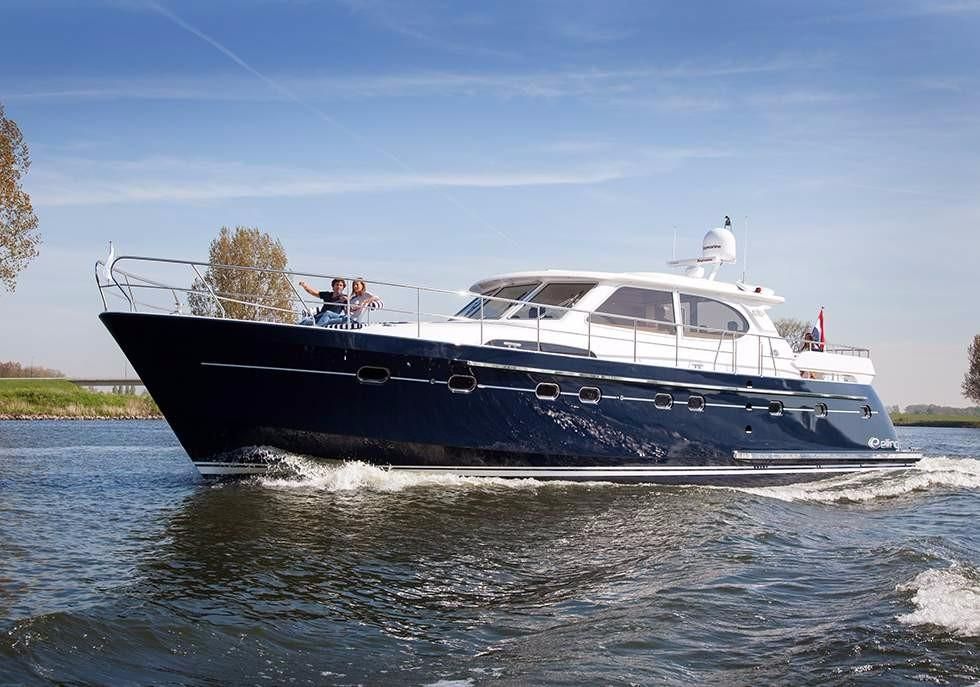 2022 Elling E6 Ultimate is for sale on YachtWorld. Image credit: Elling.
Trawlers are Designed for Life at Sea
Again, thanks to the hull design of traditional trawlers, for any given length, a trawler will have a greater beam. Beam affords more living space on the interior, so there's not only more room for closets and drawers, but there's also more room for appliances. In fact, it's not uncommon for trawlers to have the luxury of a washer and dryer for clothes and household-size galley appliances. Plus, multiple heads and staterooms make living aboard easy.
Additional key features people love about trawlers are the large picture windows that fill the interior with light, the dedicated pilothouse, and the easy-to-access outdoor spaces.
No doubt, if I had to choose I'd pick a trawler with a flybridge, accessed by a molded staircase, for open air cruising, dining, and entertaining.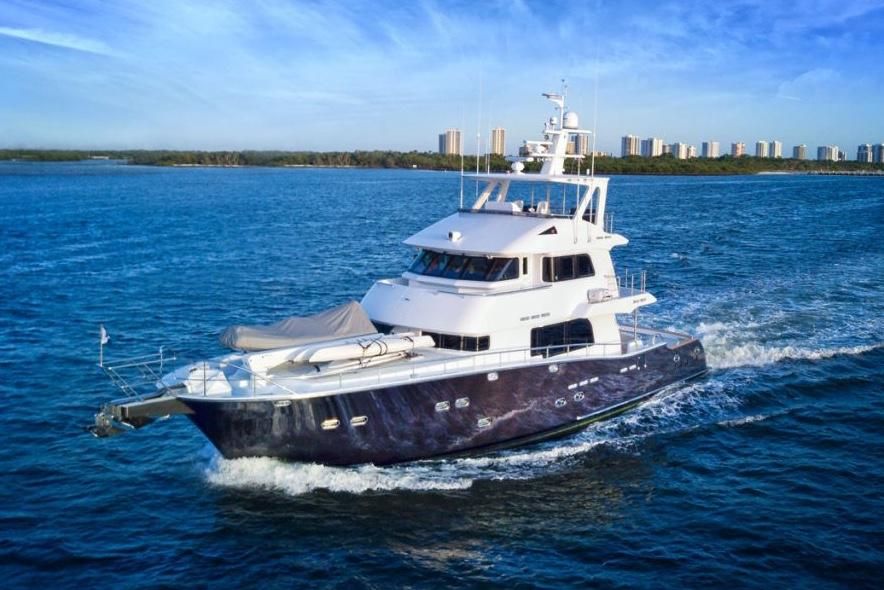 2022 Nordhavn 75 Expedition Yachtfisher is for sale on YachtWorld. Image credit: Nordhavn.
Trawler Time
It's already been said that there are no rules in cruising, but that doesn't only apply to where you choose to take your boat. It also applies to how much you use it. Think you have to sell your house, your car, all your furniture to choose trawler life? Think again! While purging is freeing, some cruisers opt to keep a land-based home and only cruise part of the year.
Pro Tip: One thing you have to lose is a tight schedule. Because when a decent weather window opens, you are quick to get underway. Or the opposite, you might be stuck in paradise for a few more days!
Boat-Schooled
Talking to grandparents who entertain their grandkids on board from time to time, and younger trawler owners raising families, I found it amazing to learn how much children have to learn while living aboard with their parents and siblings. Whether it's a two-week vacation with grandma and grandpa, a summer spent cruising or a planned "gap year", kids are educated by trying local cuisine, visiting historic coastal towns and absorbing culture. There's a lesson at nearly every port.
Family time spent boating is incredible – there are high-highs and low-lows, but it's the best kind of bonding there is. No matter what boat kind of boat is called home, what a gift to pass on to the next generation.
Pro Tip: Choose your boat cabin layouts wisely.
In closing, you'll never be disappointed by choosing to fulfill your dreams. There's something romantic about living life on the water with the ones you love, and a trawler is ready to take you wherever you want to go.
View trawler boats for sale on YachtWorld.
Related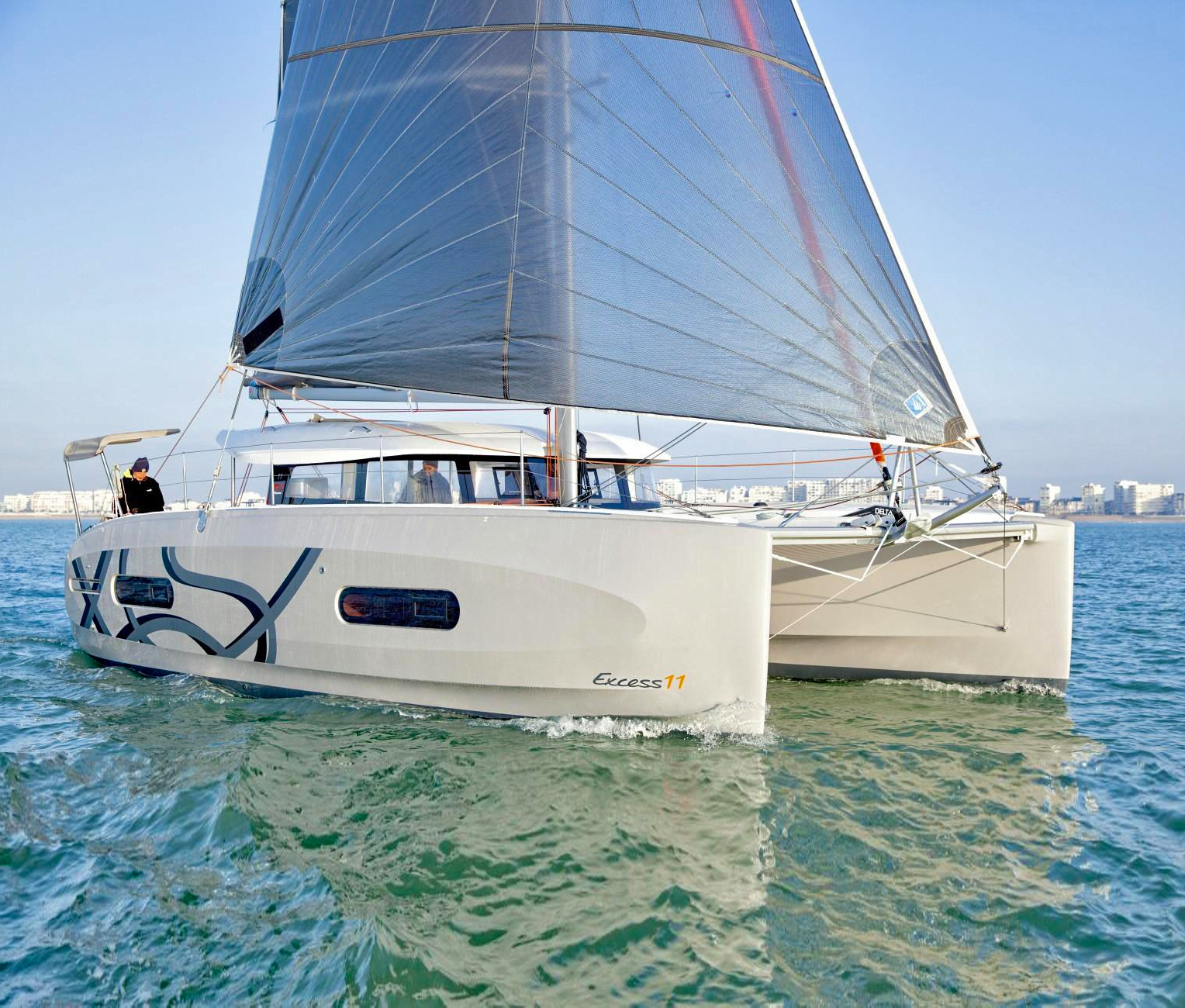 Best Liveaboard Boats Under 600K
Ready to move aboard? Check out these top live-aboard boats for under 600K.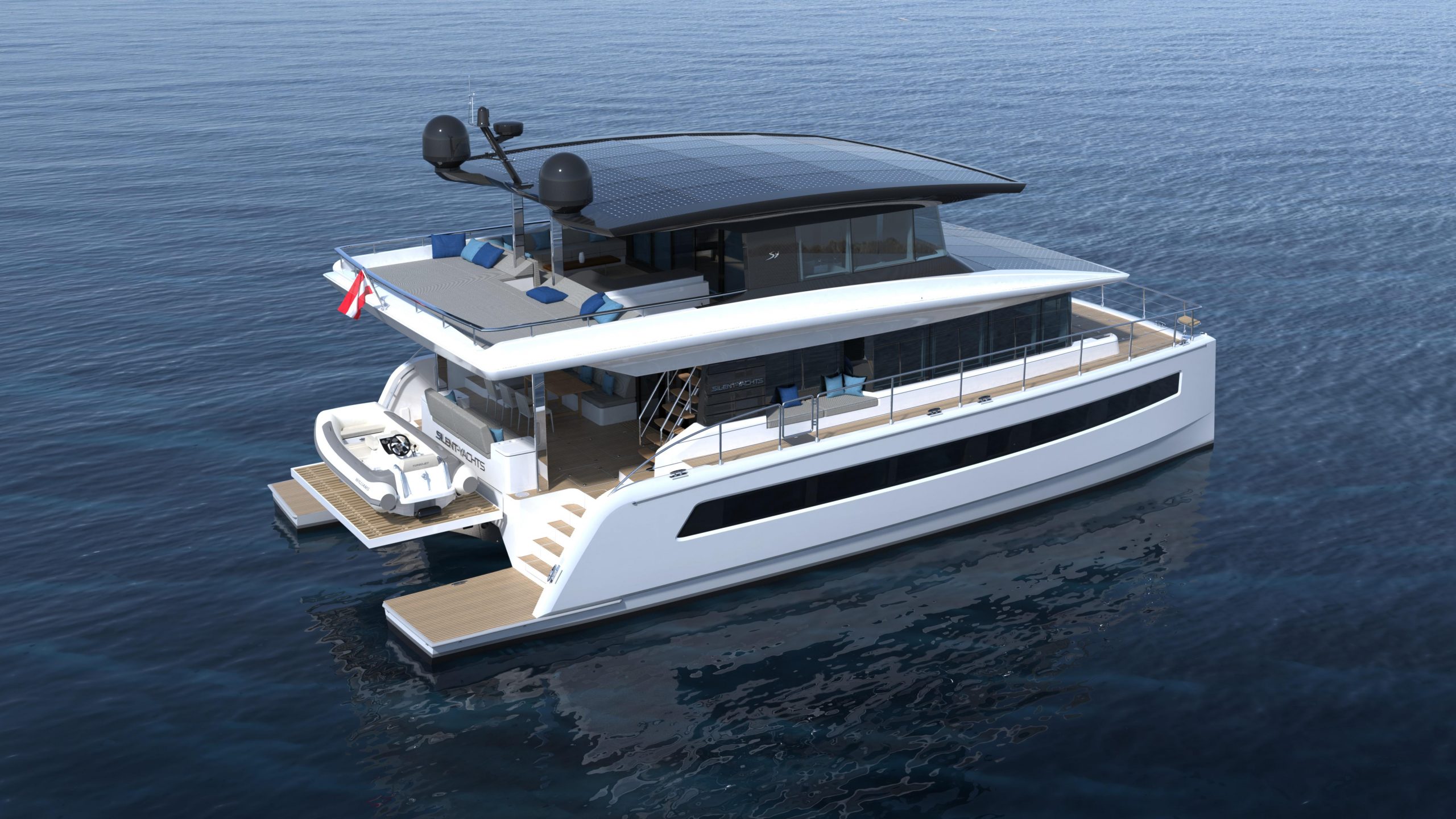 5 Of The Best Bluewater Cruising Powerboats In 2022
5 bluewater cruising motor yachts that can circle the globe efficiently and safely.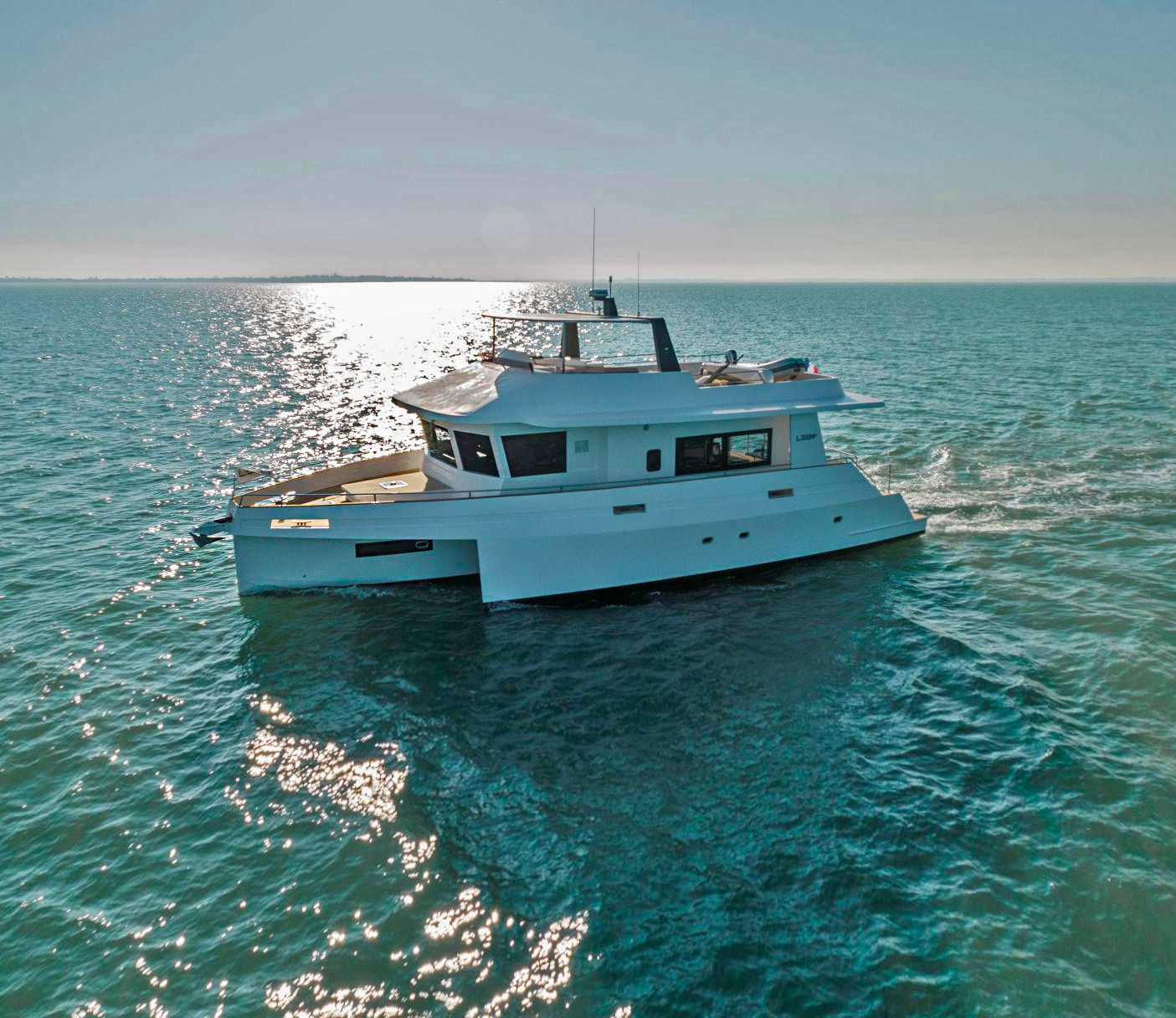 LEEN 56 Power Trimaran Boat Review: A Bluewater Cruiser
Distance cruising on a most unique platform: Zuzana Prochazka reviews the LEEN 56 yacht.