Let's Get Social
Who's big in the marine industry on social media? Who are the influencers making big waves, and what do they stand for? Well, for every industry, and every niche, there are thousands and thousands of people chatting, posting, adventuring, building. Here we're excited to share with you just a few of the top-notch social media influencers who are relevant across the marine industry and boating world.
The worldwide web has become an ocean of content over the last decade, and in this new sea of information, content creators have built many new niche channels geared to every aspect of boating – from sportfishing to diving, and surfing to wakeboarding. Infiltrating our smartphones, laptops, and tablets are charismatic personalities that are shaking up the traditional industry. Influencer marketing is one of the quickest ways to gain exposure to a targeted mass audience.
An Influencers Network
The marine industry is vast, from fishing and shipping to racing and yacht life – look in any direction and you'll find people obsessed by what they do. Influencers become powerful by drawing viewers attention to their point of view, taking an audience on the virtual adventures which fill their days, months, and years. They amass a following of hundreds of thousands, or even millions of like-minded individuals eager to learn more. This is why working with influencers can be so incredibly valuable for boat dealers, yacht brokers and boat builders. Some of the influencers on this list may demand a high-sum to engage with their audience, while others may be willing to trade for experiences. If you're interested in finding out about who's who, what they're up to, and how you can contact them for partnerships and sponsorships in relation to boat and yacht content, keep reading.
1. The Qualified Captain
Influencer Bio
Perhaps one of the best known Instagram handles in the marine world today is "Qualified Captain", an account that focuses solely on silly boating moments, in an America's Funniest Home Videos style. With 521,000 followers, they regularly receive over a quarter million views on the videos that they post. A highly-watched social media page with consistent engagement it would be difficult to leave them out of an article about influencers relevant to boating enthusiasts. Their numbers are a testament to the age-old adage, "laughter is the best medicine." If you're feeling blue, just give their Instagram page a scroll, and you'll be back in ship shape! (A word of warning: some viewers may find certain content on Qualified Captain's account to be insensitive and/or potentially offensive.)
Hashtags:
#qualified #boaterentertainment #boatingmemes #boatingcomedy
Social Handles:
Follow: The Qualified Captain's Instagram
View: The Qualified Captain's website
2. Davide Cesaro
Influencer Bio
Davide Cesaro is a luxury lifestyle influencer who has amassed a huge following on social media over the last six years. With a name like Cesaro you guessed it, he's Italian, and yes indeed he is patriotic to his roots Honoring the famous Italian brands. On his business website, it says, "We are a luxury lifestyle platform specializing in exclusive and bespoke services to Ultra & High Net Worth Individuals." Cesaro has an Instagram page with over 250K followers featuring print quality photos of himself with luxury yachts, supercars, and resorts. Cesaro is local to Italy when his schedule allows it. A global luxury lifestyle star, he spends a substantial portion of his time test driving supercars and exploring super and mega yachts. He has used excellent photography as the career catalyst across media platforms. More often than not you'll catch him sporting a pressed shirt and blazer modeling to show off luxury that would make even James Bond jealous.
Hashtags:
#superyachts #megayachts #gigayachts #luxury #lifestyle #yachtlife
Social Handles:
Follow: David Cesaro's Instagram
View: David Cesaro's website
3. Alex Jimenez aka "The Yacht Guy"
Influencer Bio
Click through to his thriving YouTube page and you'll see why Alex Jimenez has amassed over 100k Subscribers, with many, many, more on Instagram. Alex J is a talkative, knowledgeable, entertaining host who gets straight to the point as he tours yacht after yacht learning how to craft his perfect boat. A true Miami Cuban businessman, Jimenez knows the ins and outs of the yachting industry and has recently been studying design, mapping out a yacht to build for himself. With well over 7,000 posts on Instagram and 855k followers, The Yacht Guy is a heavy-hitting influencer. The Instagram page features impeccable glossy photos of super and mega yachts. It complements the YouTube page which has over 100,000 subscribers.
Hashtags:
#luxury #yachts #yachttours #luxurylifestyle
Social Handles:
Follow: The Yacht Guy's Instagram
Watch: The Yacht Guy's YouTube Channel
4. Maddie Brenneman
Influencer Bio
With 111,000 followers on Instagram, Maddie Brenneman is Instagram famous. Based in Colorado, she built her following through her authentic passion for Fly Fishing. The photos on her social media are iconic to say the least. Pristine shots of the American countryside and lifestyle moments inspires her followers to get active outside. A killer smile, a contagious laugh and a rugged outdoorsy attitude make Brenneman magnetic to watch. People keep coming back for more to see what she's up to next. Vivid photos with a touch of sepia and enhanced earthy tones make her page scroll-worthy for sure.
Hashtags:
#sportfishing #outdoorlifestyle #brandambassador
Social Handles:
Follow: Maddie Brenneman's Instagram
Watch: Maddie Brenneman's Facebook
5. Mitch Summers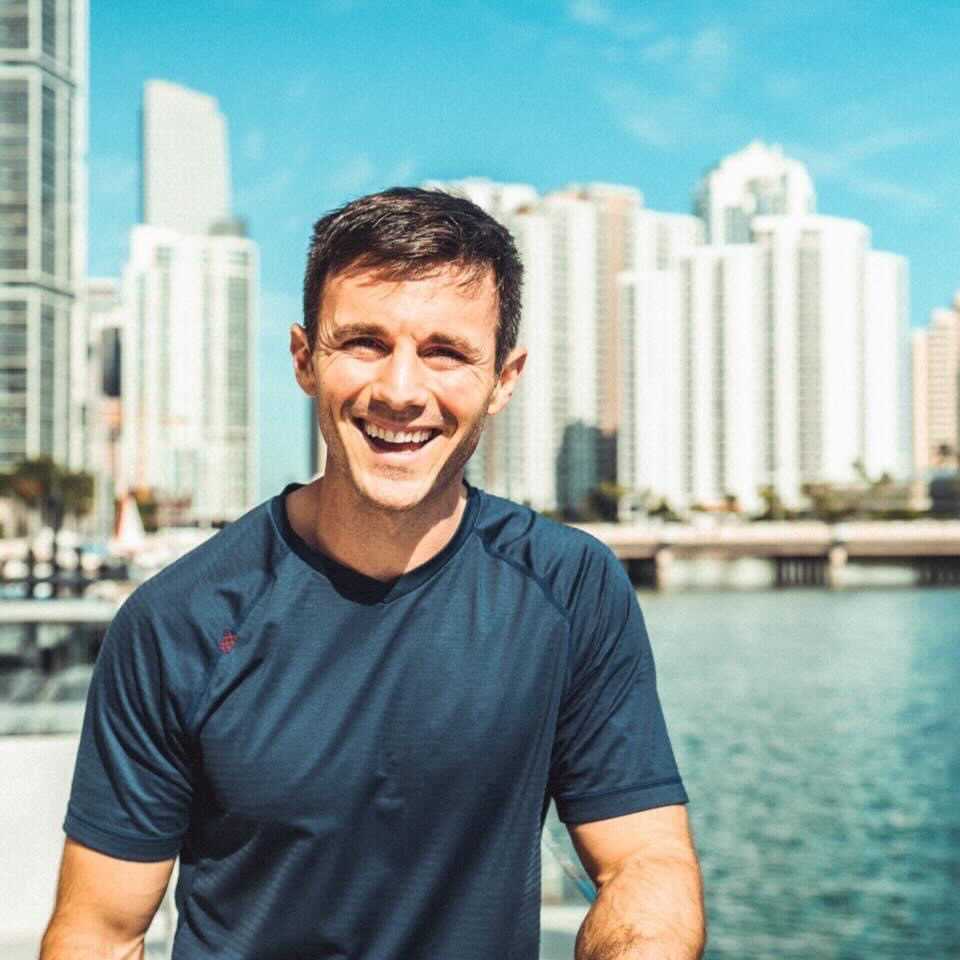 Mitch Summers taking a moment to relax after touring around the Arkup House Yacht in Miami, Florida.
Influencer Bio
Mitch Summers is first and foremost a storyteller. He has grown his Facebook fanbase to over 250,000 followers with an additional 58,000+ on Instagram by creating catchy video stories that pull the audience in. He regularly stacks up over 100,000 views on his original video content that he posts to Facebook, and that makes him one hell of a great adventurer and video host. His videos vary on topics from the "most dangerous" sea hotel, to covering mega yachts and unique vessels like the Arkup House Yacht (also covered in depth by YachtWorld.) Summers has a very approachable affable personality on camera that makes you put your guard down and join him for the adventure.
Hashtags:
#adventure #oceanconservation #uniqueplaces #travel #yachtlife
Social Handles:
Follow: Mitch Summers Instagram
Watch: Mitch Summers Facebook
6. Elliot Sudal
Influencer Bio
Elliot Sudal got his start as an influencer unexpectedly a few years back when he was fishing from a beach on Nantucket, and a shark came up and bit his fish in half. He hooked the shark, pulled it up by the tail and then threw it back. Onlookers snapped videos and overnight he was on the national news just before "Shark week." He has since grown his Instagram to over 140,000 followers by posting non-stop about his Shark adventures. He's now doing Tag & Release research with the National Marine Fisheries Service. He splits his time between Nantucket, the Bahamas, and Captiva, Florida. Sudal is a bold character and his online content is as thrilling as it is daring. He collaborates with other influencers frequently and is always excited to get out on the water.
Hashtags:
#sportfishing #sailboats #catchandrelease #offshore #sharkfishing #research
Social Handles:
Follow: Ackshark's Instagram
7. Zia Suarez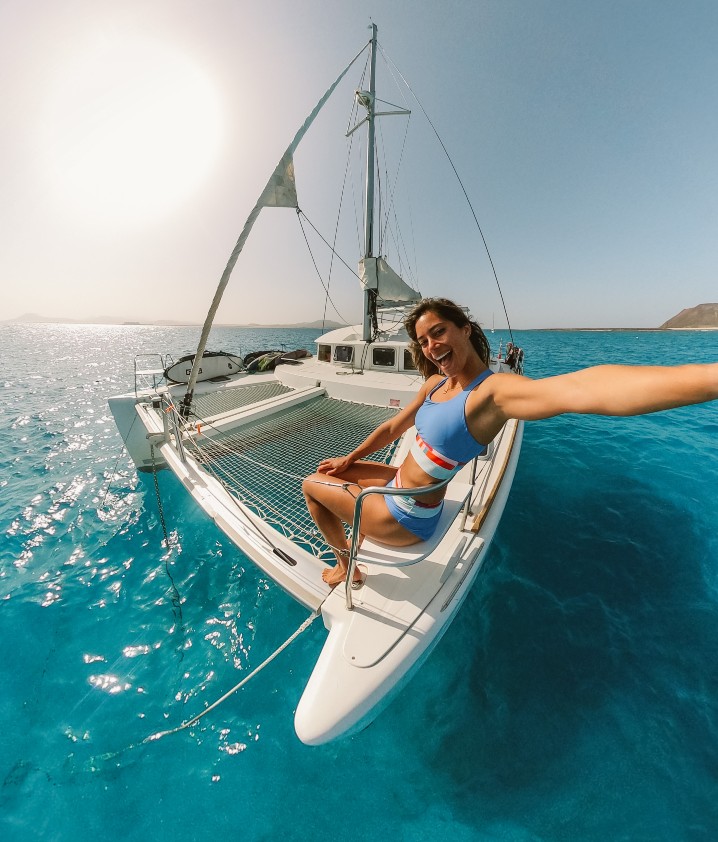 Zia Suarez playing on a Lagoon 380 Catamaran
Influencer Bio
Zia Suarez's bohemian, free-spirited vibe has captured the attention of many followers. As an avid surfer, she explores remote locations on charter boats around the world. Sharing her yachting experiences aboard different vessels through images, videos and stories, she snorkels, dives, island hops and surfs. Conservation and the environment are also very important to Zia and she produces a lxot of content around plastic and trash cleanup efforts, sea forest and beach restoration, fishery management and water quality research. Zia has worked with 4Ocean, O'Neill, GoPro, Boat Trader and of course, YachtWorld.
Hashtags:
#cleanwake #beachcleanup #oceanconservation #summertimefun #vitaminsea #surflife #surfari #workfromhelm
Social Handles:
Follow: Zia Suarez's Instagram
Watch: Zia Suarez and Armand's YouTube Channel
8. BlacktipH / Josh Jorgensen
Influencer Bio
BlacktipH Producer Josh Jorgensen has built an impressive saltwater fishing brand that boasts just shy of 3 million subscribers on YouTube and over half a million Instagram followers. Jorgensen with the help of filmmaker Davis Bennett presents a myriad of adventures out on the open sea. The raucous and rambunctious energy presented in the BlacktipH videos puts viewers on the edge of their seats. Regularly encountering life or death scenarios, these are extreme fishing risk takers to the first degree. Their consistency with putting out entertaining content with a classic, "reality TV" style has no doubt helped them rise to success online.
Hashtags:
#sportfishing #extremefishing #offshorefishing #biggamefishing
Social Handles:
Follow: BlacktipH's Instagram
Watch: BlackTiph's YouTube Channel
9. Leo Chapman & Billfish Inc.
Influencer Bio
Leo Chapman, the founder of Billfish Inc., has built a platform that goes beyond boat building, it has become an online community for fisherman, by fisherman with 192,000 followers on Instagram and thousands of happy boat owners. The main Instagram account features a great mix of lifestyle snaps mixed with high-tension fishing moments out on the open water. With a dedicated fan base their posts regularly get an average of more than 2,000 likes and engagements. An active audience, Billfish is more than a boat company: they are a cohesive movement of people passionate about fishing.
Hashtags:
#sportfishing #boatbuilding #fishing
Social Handle:
Follow: Billfish's Instagram
View: Billfish's website
10. Sailing La Vagabonde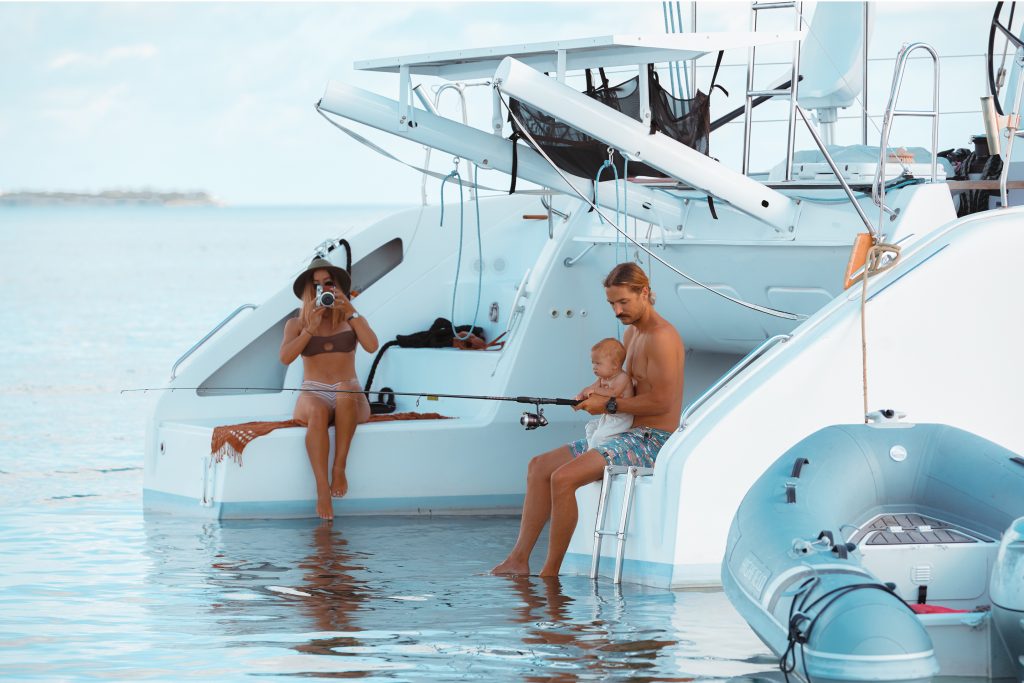 The Vagabond family relaxing in their home. Image credit: The Vagabond family
Influencer Bio
With just short of 1.5 million YouTube subscribers, this family sailing crew has developed an art for entertaining people with their incredible global sailing journeys and lifestyle. "Sailing La Vagabonde" is the brand that this Australian couple has built since 2014. "Sailor | Videographer | Mother," is how Elayna Carausu's Instagram biography reads. And her partner Riley Whitelum's reads; "7 years living on a boat with Elayna Carausu and Lenny Lavagabonde most of that time making movies." Their YouTube videos are heartfelt and adventurous as they mash-up family vibes with the life of living on a sailboat. One of their more recent videos features a day in the life as they adventure to the Azores.
Hashtags:
#liveaboard #sailboats #sailinglifestyle #globalsailingadventures #adventure #remotework
Social Handles:
Follow: Elayna Carausu Instagram
Follow: Riley Whitelum's Instagram
Watch: Sailing La Vagabond's YouTube Channel
11. FliteBoard (U.S. General Manager, Rudi Miklosvary)
Influencer Bio
YachtWorld got a sneak peek at Fliteboard earlier this year at the 2020 Miami International Boat Show. After watching people ride around on a Fliteboard, one can see that it's true that a Fliteboard "gives the sensation of flying over water." Fliteboard carves like a snowboard in fresh powder, but with the freedom to ride anywhere, anytime, without wind or waves. It's fast, quiet, and emission-free. Rudi Miklosvary is Fliteboard's US General Manager and is keen on getting people excited about "flying" for their first time with Fliteboard. Their instagram channel has 133,000 watersports enthusiasts following along with their surfing and flying adventures.
Hashtags:
#motorizedwatersports #electricpropulsion
Social Handles:
Follow: Fliteboard's Instagram
View: Fliteboard's website
12. The YachtWorld Crew
Influencer Bio
Finally, I'd be remiss not to mention YachtWorld in an article about marine industry influencers, even if I'm writing the article for them. The company shares a boatload (see what I did there) of original content on social media, all of which is produced by a diverse crew, in partnership with thousands of boat builders, expert reviewers, USCG master captains, boat dealers, yacht brokers, micro-influencers and boat and yacht enthusiasts across the world.
As you probably know, YachtWorld is the premier site for catching up on current research about yachts as you consider moving towards a purchase or a sale. The content team, led by filmmaker C. Ryan McVinney (@cryanmcvinney), is constantly filming on-the-water sea trials, underwater footage and aerial drone imagery that eventually finds its way to the good old 'gram (yes, Instagram). With a lifelong passion for filmmaking, McVinney has helped transform the quality of media on YachtWorld's YouTube channel into something akin to the cinematic and television-quality that one would expect to see on Discovery Channel or National Geographic.
This content focuses on not just the technical side of yacht and boat building, but also on the personal stories and rich histories behind many of the most iconic yacht builders, boat brands and design styles. From showcasing the #workfromhelm #remotework lifestyle while exploring the Canary Islands with influencers like @ziasuarez, to touring the Intracoastal Waterway (ICW) onboard an Offshore Motor Yacht and discovering the secrets of the Sea Of Cortez with @dreamyachtcharter, the stories are full-spectrum and thoroughly entertaining. Sustainability and ocean conservation are also on the radar, as the team shows audiences not just through words and images, but through action – including diving for plastic debris (and lobsters) with @the_miami_cowboy in Miami, conserving the Florida Keys flats with @bonefishtarpontrust and cleaning harbors in Connecticut with @harborhotness (part of a partnership with Boat Trader on their #CleanWake Campaign).
Hashtags:
#yachts #boats #superyachts megayachts #yachting #workfromhelm #boatlife #yachtlife
Social Handle:
Follow: YachtWorld's Instagram
Watch: YachtWorld's YouTube Channel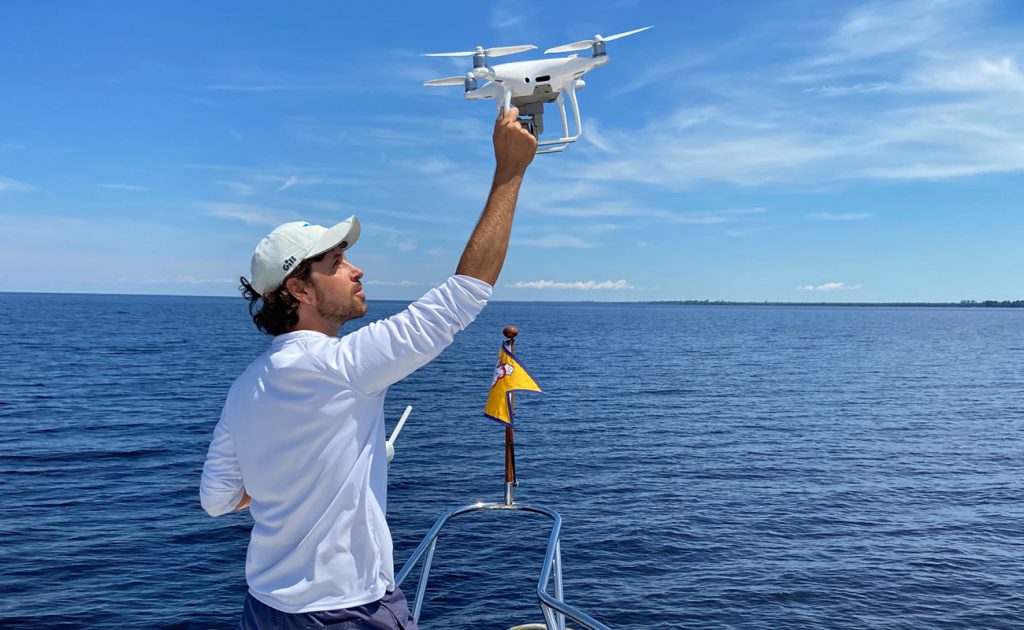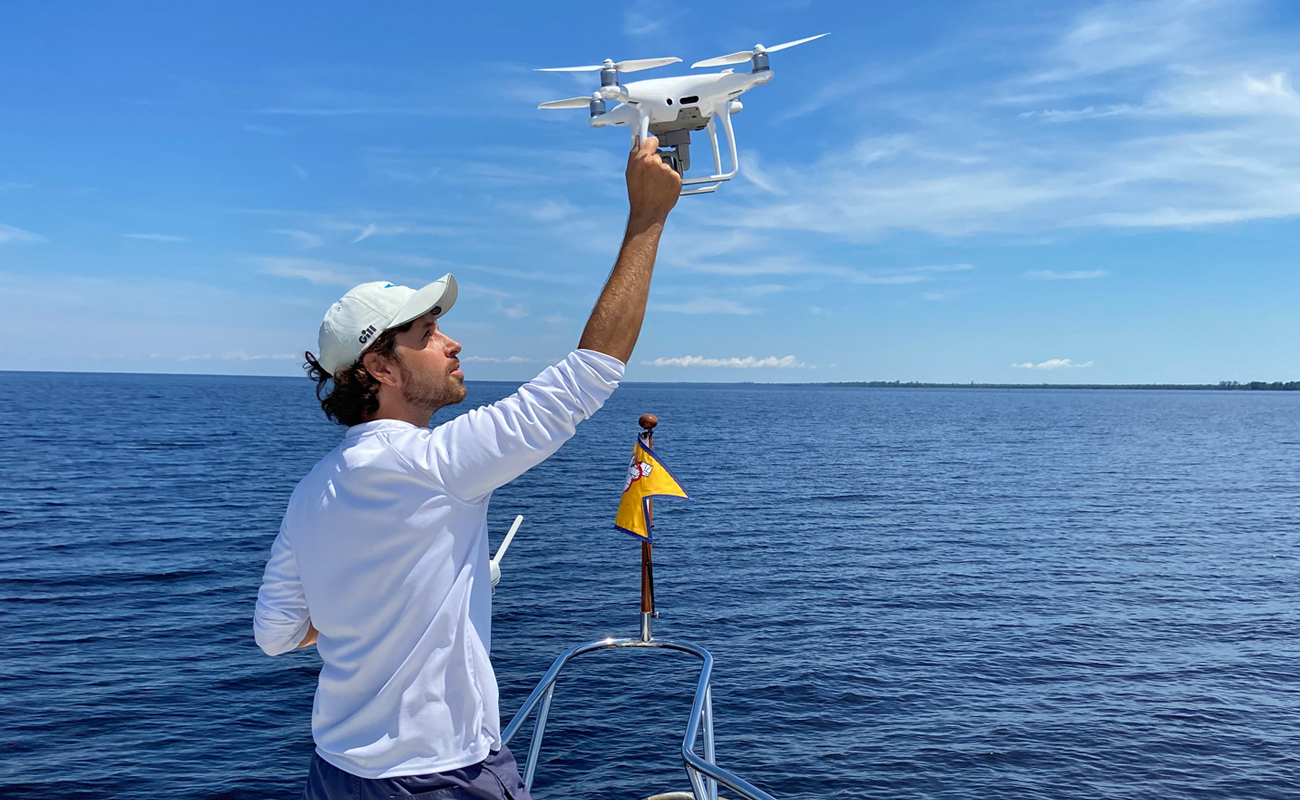 Ryan McVinney catches a Phantom 4 Pro drone onboard a yacht film shoot.
Contact An Influencer in the Marine Industry
Are you jealous yet? These modern-day internet and entrepreneur celebrities live pretty incredible lives as they work with big brands developing huge audiences. One thing connects everybody here, enthusiasm. To make it big, being enthusiastic is one of the key elements that makes an influencer stand out. It's the zeal and passion that these people and brands exude that make people look twice and sign up for more. Influencers can leverage your marine brand and raise your business profile in just a single post. If you're interested in collaborating with any of the above mentioned brands or influencers, check out their contact portals and we're sure they'd likely be happy to hear from you.
FAQ
How Are Influencers Compensated?
Cold hard cash, free products (excluding tobacco and alcohol), or "free experiences" are all great ways of rewarding influencers. If you have a boat to sell, or a marine product to market, it may be worth reaching out to people like those that made this list to help get your message out. Make sure you read their "influencer press kit" which typically explains the types of sponsorships they find attractive and the ballpark of prices/compensation they would expect.
What Are Micro-Influencers?
While micro-influencers don't have the large outreach that other influencers do, they can be valuable because they are very connected to a specific type of audience. For example, if you own a brand which sells fishing equipment, you may want to involve a well-known fishing expert to talk about your products locally.
How Do You Start Influencer Marketing?
Before you appoint an influencer, consider who your target audience and what it is that you would like to achieve in the campaign. Raising awareness? Selling products? To drive traffic to your website? Or launch a new product line? The more focused your campaign is, the better your results will be. Once you have your target in mind, approach them with a strong proposition.
How To Measure Whether An Influencer Campaign Is A Success?
To measure the effectiveness of an influencer campaign you may want to look at the total number of impressions, the click through rate, conversions to sales, whether you following online has increased, the number of impressions and your total revenue.
Editor's Note / Disclaimer: YachtWorld does not officially endorse, support and/or verify any of the third party individuals, brands, accounts and/or external content listed herein.
Related