For many, seamanship is essential to the yachting experience. If you prefer life behind the helm, you'll want to opt for an owner-operable yacht under fifty feet. Ready to captain your own ship? Here are five of our favorite motor yachts for 2022.
Regal 38 Fly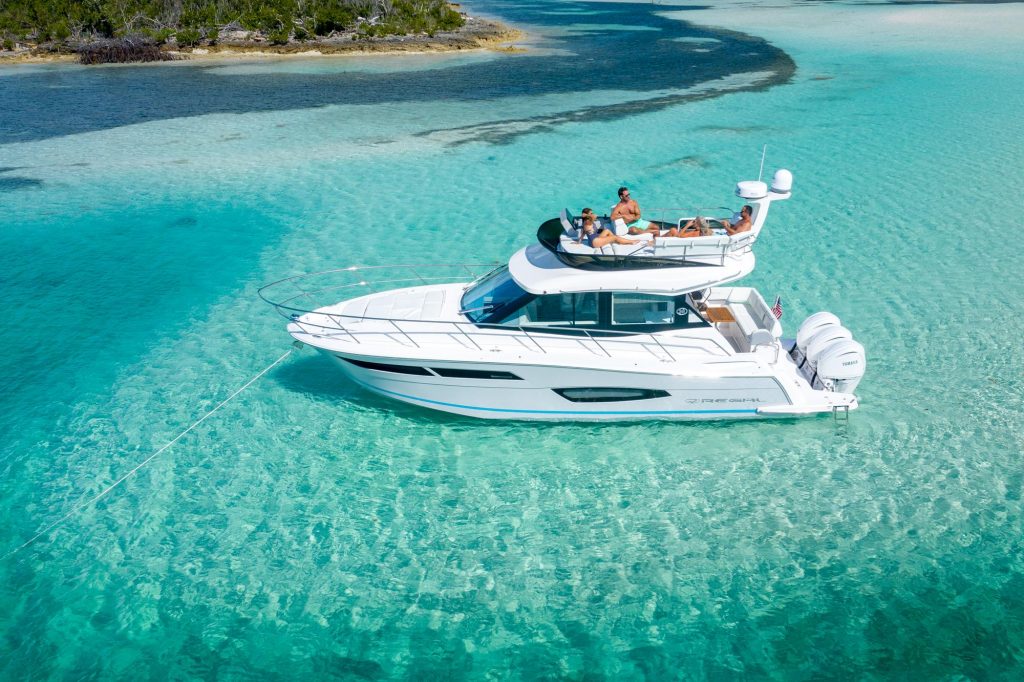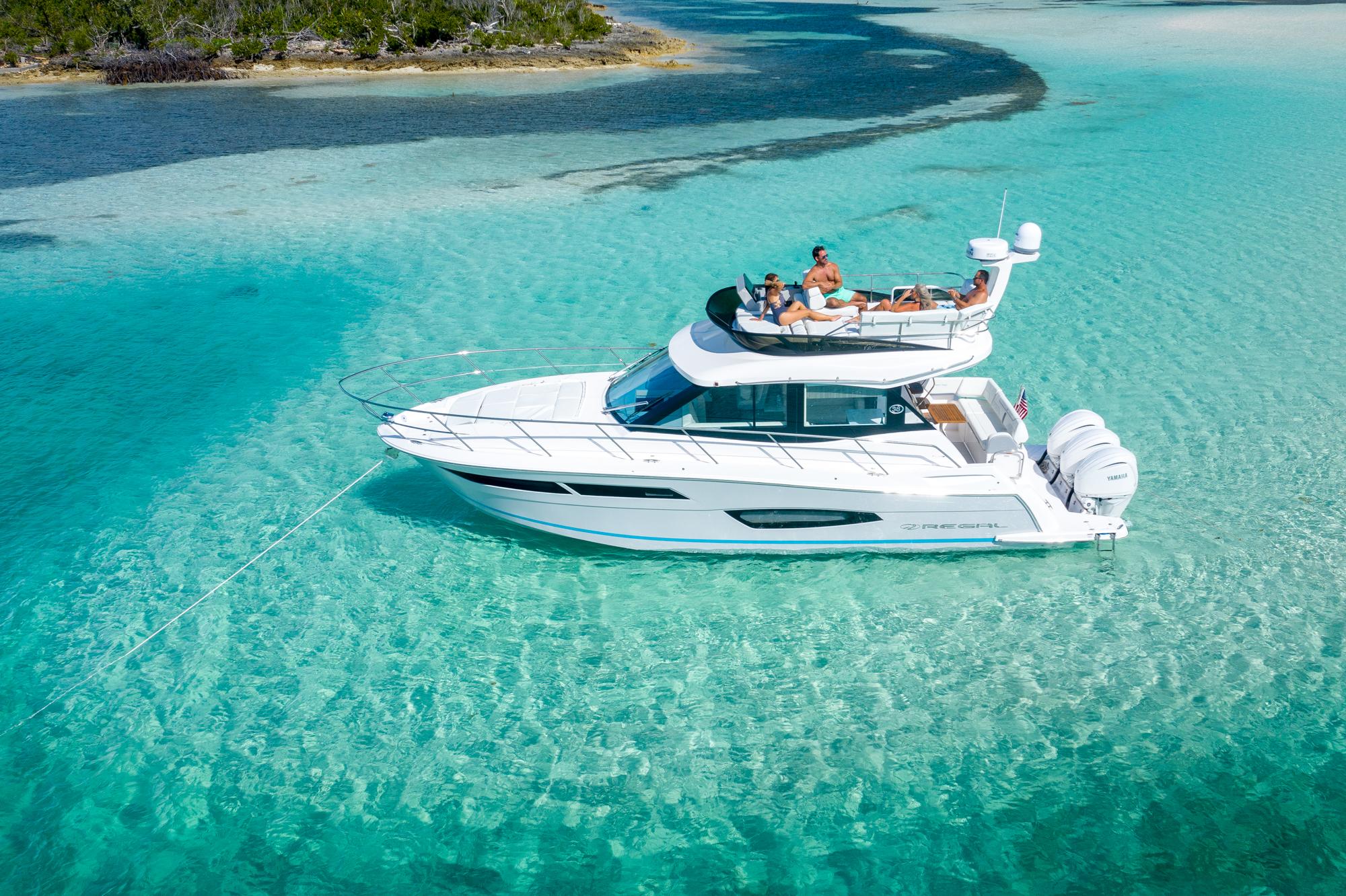 This express cruiser made its debut at the Miami Boat Show in 2022. The Regal 38 Fly features two guest cabins, one head, and two berths, which can accommodate a couple or a small group.
Sliding doors open up the salon onto the deck, ideal for indoor and outdoor entertaining. You have everything you could need for a full on-the-water dining experience with a grill, sink, cooktop, and fridge.
The owner's suite sits mid-vessel with a walk-around king-size bed and a sofa. Up in the bow, there's a queen with easy access to both sides and under-bed storage. Below deck, you can find a stand-alone shower, toilet, and sink.
The ​​flybridge provides 360-degree views, giving users access to full system controls from the crow's nest. There is a lounging area atop the flybridge so that passengers can chat with the captain while taking in the panoramic views.
Specifications:
Length Overall (LOA): 39"9'
Beam: 11'11″
Draft: 3'6"
Freshwater Capacity: 55 Gallons
Fuel Capacity: 360 Gallons
Browse Regal Yachts for sale on YachtWorld.
Hatteras GT45X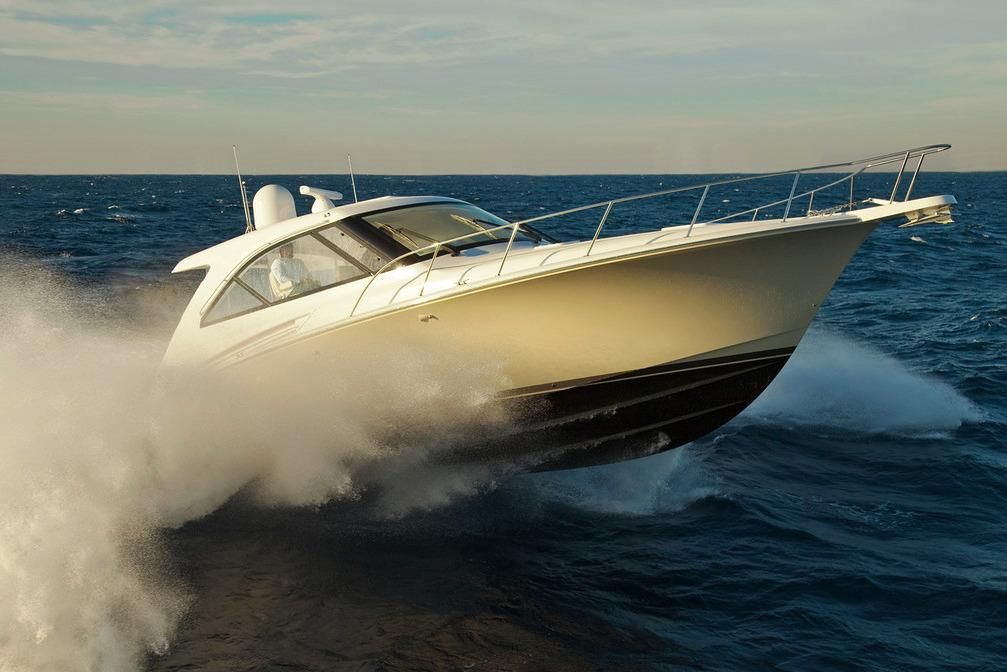 If you're looking for a spacious midsize express, you can't go wrong with the Hatteras GT45X. Bask in the sporty style and stellar performance of this versatile sportfishing vessel. Venture into offshore fishing grounds or enjoy the liveaboard experience on a long weekend away.
Hatteras has long been known for building motor yachts and sportfishing boats that can handle the rough seas offshore, and this model is no exception. A large, open cockpit is ideal for fishing and entertainment. There is plenty of room to set up a table to enjoy a few refreshments on the water.
The galley is located to starboard with the master forward and features a sink, microwave, refrigerator, and ceramic cooktop. Natural light pours through three overhead skylights. The settee to port wraps around a pedestal table, which is a little bit on the small side so you may want to upgrade.
All the way forward, the master stateroom features a queen island berth, with storage beneath with a skylight above offering natural light. Storage is abundant throughout.
Specifications:
Length Overall (LOA): 45'
Beam: 16'6″
Draft: 4'
Freshwater Capacity: 100 Gallons
Fuel Capacity: 800 Gallons
Browse Hatteras GT45X boats for sale on YachtWorld.
Galeon 405 HTS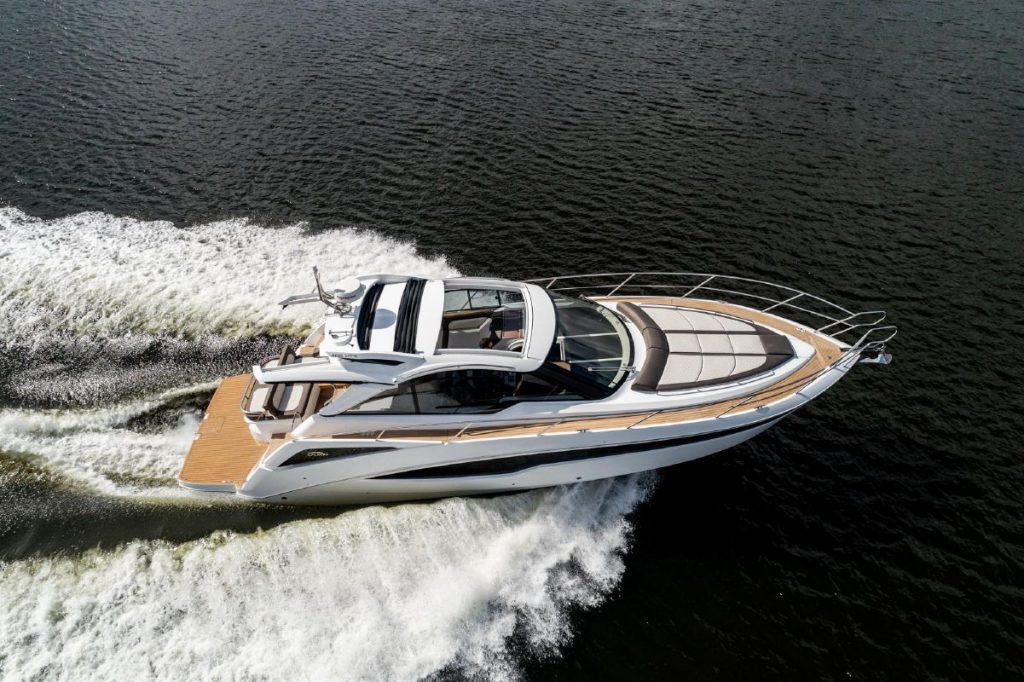 The Galeon 405 HTS may be the smallest yacht in the Galeon line, but it's one of the mightiest. The Galeon 405 HTS is the perfect day cruiser or weekender, with the features of a high-performance sport yacht and a leisure cruiser.
Accommodation space is situated on the lower deck alongside a galley and two staterooms with a separate bathroom for total privacy. The owner's suite is located midship and spans the entire width of the yacht.
The cockpit space features an outdoor kitchen, dining table, and sunbed conversions. A unique aspect of this yacht is a tarpaulin roof that seamlessly transitions into a wide opening sunroof over the helm station. Enjoy the fresh breeze and sunshine at the touch of a button.
Specifications:
Length Overall (LOA): 44"2'
Beam: 12'7″
Draft: 3'5"
Freshwater Capacity: 119 Gallons
Fuel Capacity: 251 Gallons
Browse Galeon boats for sale on YachtWorld.
Leopard 42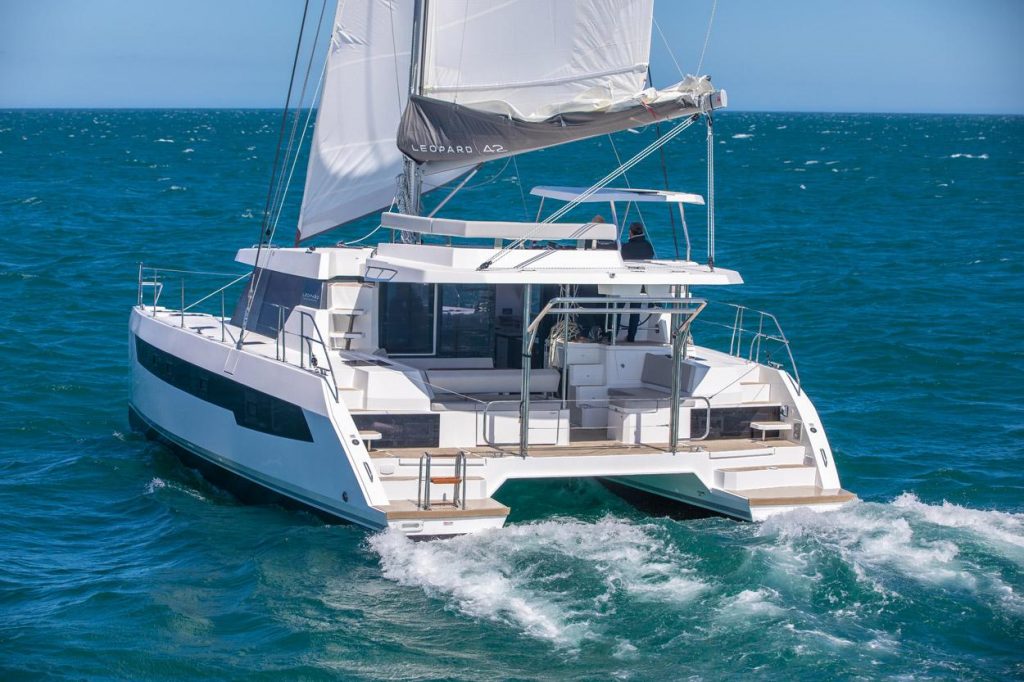 This sleek yacht feels like it was made for an island-hopping holiday. Sunbathe in a lounging area atop the cabin and enjoy extensive outside space, perfect for Mediterranean or tropical climates.
The Leopard 42 includes three cabins, with the master suite occupying the entire starboard hull. Leopard's signature feature is the forward glass door that provides access to the foredeck from the saloon, essentially 'bringing the outside in'.
The saloon has the standard back-to-back dinettes and settees — one inside the saloon and the other in the cockpit. With the doors and windows open, you can combine indoor and outdoor spaces to accommodate larger groups.
Specifications:
Length Overall (LOA): 41"7'
Beam: 23'1″
Draft: 4'7"
Displacement: 27,485 LBS.
Fuel Capacity: 158 Gallons
Browse Leopard 42 yachts for sale on YachtWorld.
Cruiser Yachts 38 GLS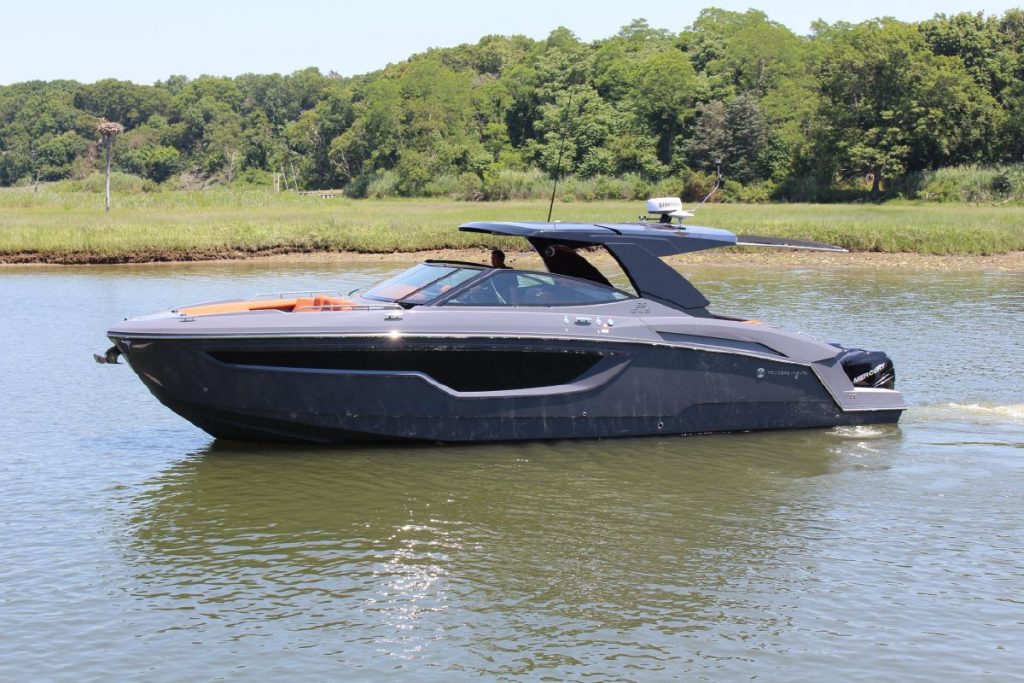 The cruiser was made for an extended vacation. Enjoy dining and entertaining on this reliable, seaworthy vessel. Below deck, you'll find a stateroom to the aft with a U-shaped dinette that converts into a full berth. By far the most impressive feature of this yacht is its adaptability. Lower the beach door to make a fold-down cockpit extension that can be used as a swimming platform.
The galley has a fiberglass inlay sink, fridge, and bottle storage, with the option to add a grill and television. Chat to the skipper while sitting on swivel stools at the raised wet bar.
The open-concept cockpit is great for enjoying company. You can find lots of seating options between the bow lounge, two mid-ship L-shaped dinettes, and an aft-facing bench. For visibility of the beach door, the aft-facing bench backrest can swivel around 360 degrees.
If you like to feel the wind in your trestles, hop onto the deep V bow. Crank up the music and rock out at the sandbars with Rockford Fosgate speakers, multiple cup holders, and a convertible table making entertaining a breeze. An optional foredeck shade will keep your guests nice and cool.
The 38 GLS is powered by triple 300 – 400 Mercury Verados. Speed wise, the 38 GLS packs a punch, topping 46 knots at the upper end.
Specifications:
Length Overall (LOA): 38"1'
Beam: 12'6″
Draft: 3'8"
Fuel Capacity: 335 Gallons
Browse Cruiser Yachts 38 GLS for sale on YachtWorld.
Whether you prefer to cruise the crystal clear waters of the Caribbean or embark on a deep-sea fishing adventure, these motor yachts give the ultimate feeling of freedom. Want to kick back and relax while someone else takes the wheel? Treat yourself to an extended vacation on one of our favorite fifty to one-hundred-foot motor yachts. 
Related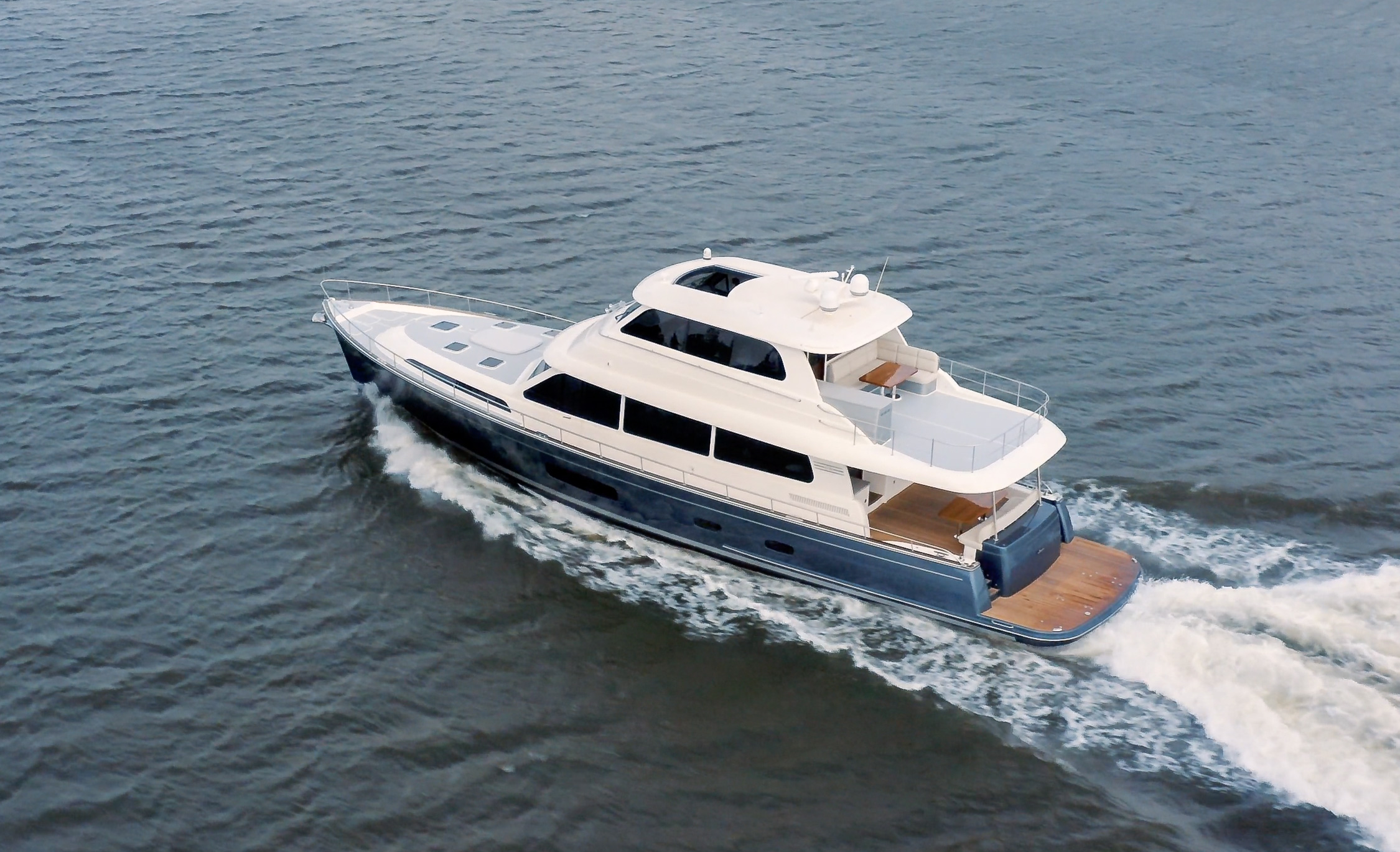 Grand Banks GB85 Yacht Review: Biggest Grand Banks Cruiser Ever
Ryan McVinney reviews the new Grand Banks GB85 flagship long distance family cruising motoryacht.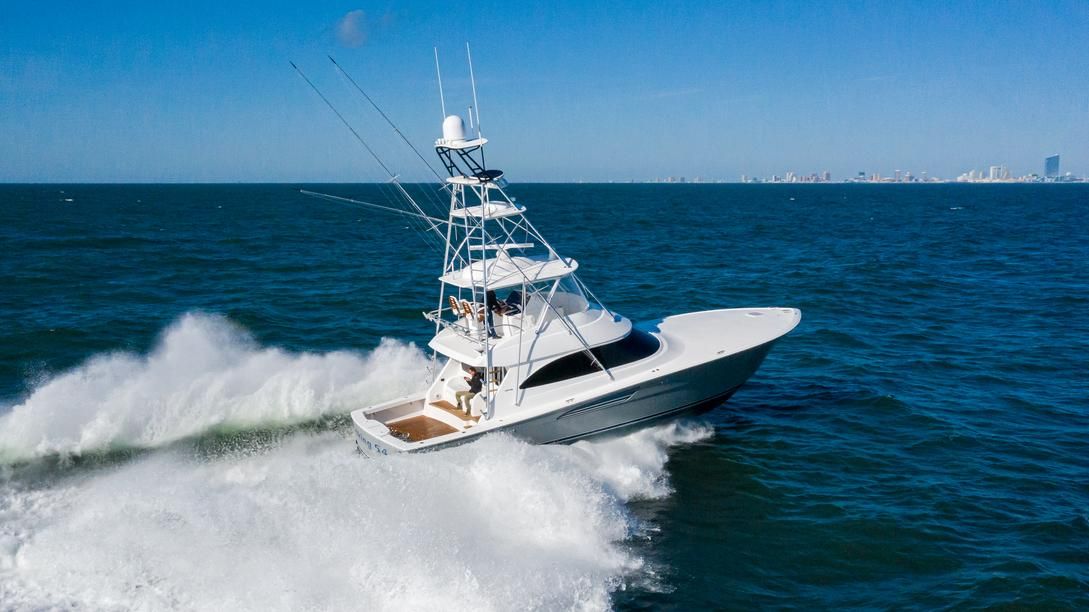 What Is A Flybridge Yacht?
Flybridge yachts are popular for sports fishing, thanks to their enhanced visibility.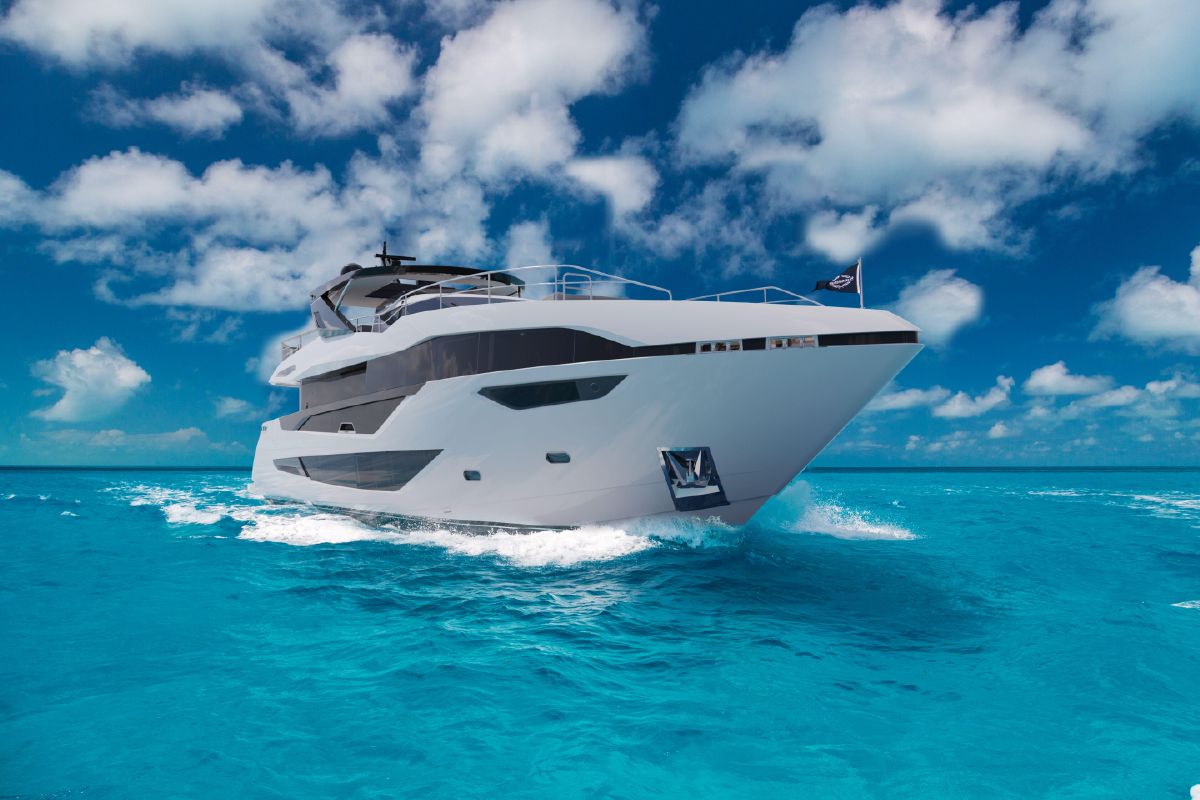 5 Hot Motor Yachts Under 100 Feet
Category:
Cruising Under Power
Whether you're heading off on a world-girdling cruise or want to island-hop across the Bahamas,...