The superyacht Titan, which is for sale on the brokerage market through Ocean Independence, started life as HMS Beagle—no, not the 90-foot sailing vessel that took Charles Darwin to the Galapagos Islands to ponder natural selection, but instead a 189-foot Bulldog-class hydrographic ship commissioned by the Royal Navy from Brooke Marine in 1968. In fact, there have been at least a half-dozen HMS Beagles since the early 1800s. None can compete with the Darwin vessel in terms of historic resonance, but the same level of distinction holds for the 189-footer when it comes to modern-day luxury and conveniences.
A couple named Peter and Pauline Bull discovered this particular Beagle after eight years of running the 173-foot Benetti charter yacht Galu. Beagle had been in the Pacific doing surveys and creating charts for the Royal Navy. She was beamy—unlike many military vessels—because as a survey ship, she rarely had to move fast. The Bulls envisioned her as a charter yacht and set about converting her, a process that took several years. There was no shipyard in charge of the refit; it was the Bulls all the way, working out of a facility in Poole, England, and hiring about 50 individual craftsmen, designers, and naval architects to make their vision, rechristened Titan, a reality.
"It took several years, and the boat was ready in 2005," says Marco Vandoni, who is brokering the sale of Titan for Ocean Independence. "They did charters that year and again in 2006. They became famous on the charter market. They had a very good reputation."
Titan stood out not only because of her refit and crew service, but also because she was SOLAS-classed and able to accommodate 22 charter guests, compared with the usual 12 that more common regulations allow aboard most charter yachts (of any size). Peter and Pauline were making a great run at the business until Peter's death just a few years after the project was completed. Pauline didn't want to run Titan herself, so she sold the yacht to the current owner, who continued to upgrade the vessel in keeping with ever-increasing standards of elegance.
"The current owner has done several more refits," Vandoni says. "In 2008 he did one at the Benetti shipyard. They made new stairs, a new sundeck, a new Jacuzzi, a new galley, better crew quarters, a wood floor in the upper salon—they're constantly updating the boat, also technically, the engines and generators."
This winter, the current owner is painting Titan's steel hull to have it in top form ahead of the 2014 Mediterranean charter season. The yacht remains a popular choice for large groups at a weekly base rate of €220,000 (about $300,000 at the current conversion rate), and Vandoni believes the boat's charter business will continue with a new owner, if desired.
"We have repeat clients from Spain, Sweden, we have a prince from the United Arab Emirates—they will come again," he says. "Titan comes with charter business."
Vandoni also says the owners are willing to negotiate the asking price, but they're not in a hurry to make a deal, and they're not going to accept low-ball offers. They are only selling, he says, because their children have gone to college and their personal use of the yacht has dropped to about two weeks each year, which seems minuscule given the scale of the annual investment to operate and upgrade a yacht of Titan's caliber.
"They spend a lot of money on her, and they are not going to sell for half price," he says, sounding far less like a sales broker than like a representative for a family that knows it has something of true value. "They will negotiate the price, but not dramatically. We have fantastic references."
Visit the Titan listing.
Related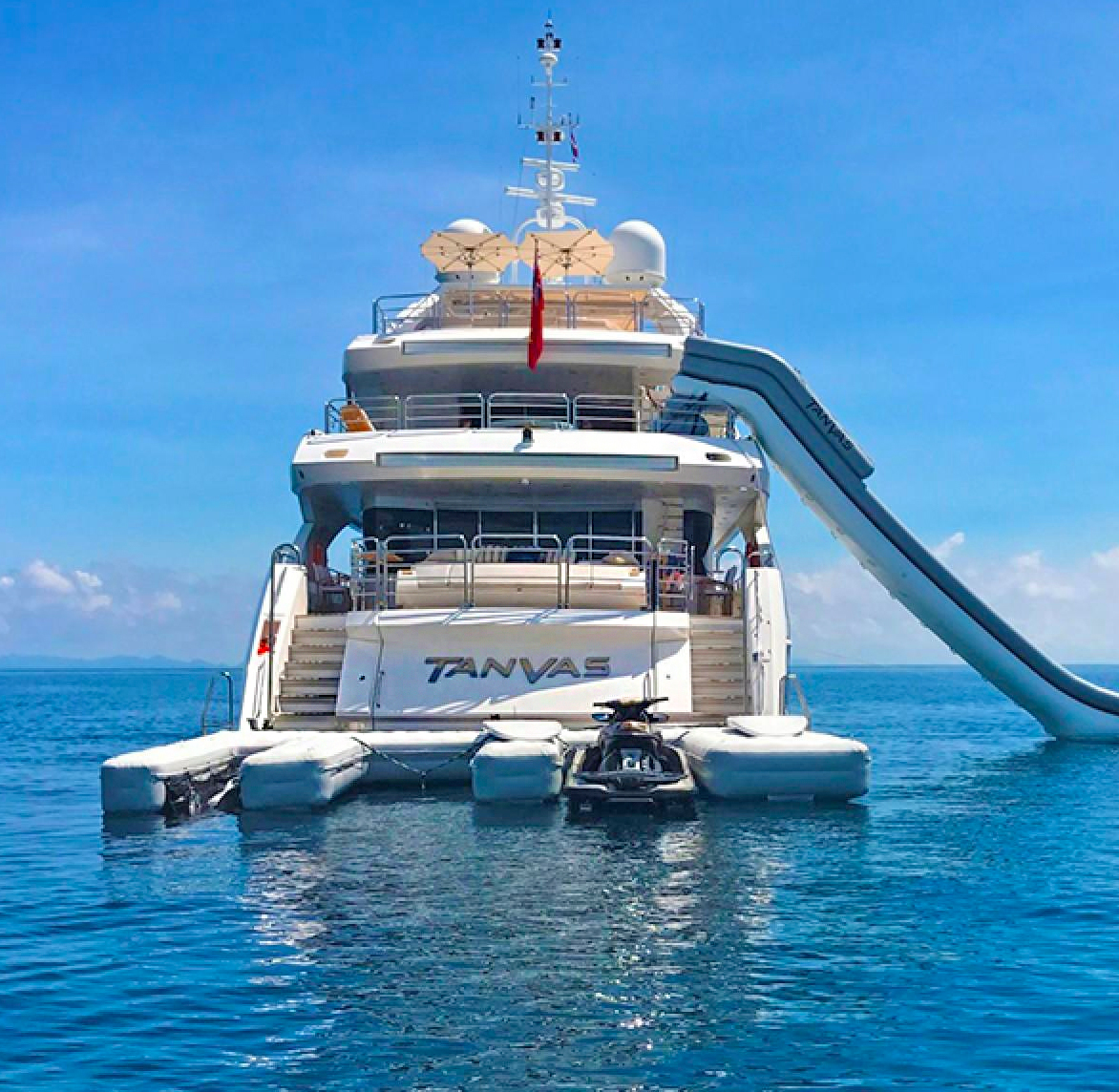 Boat Names: 101 Suggestions For Naming Your Yacht
Top tips to help boat buyers to name their yacht. 'What's in a name? That which we call a rose by any...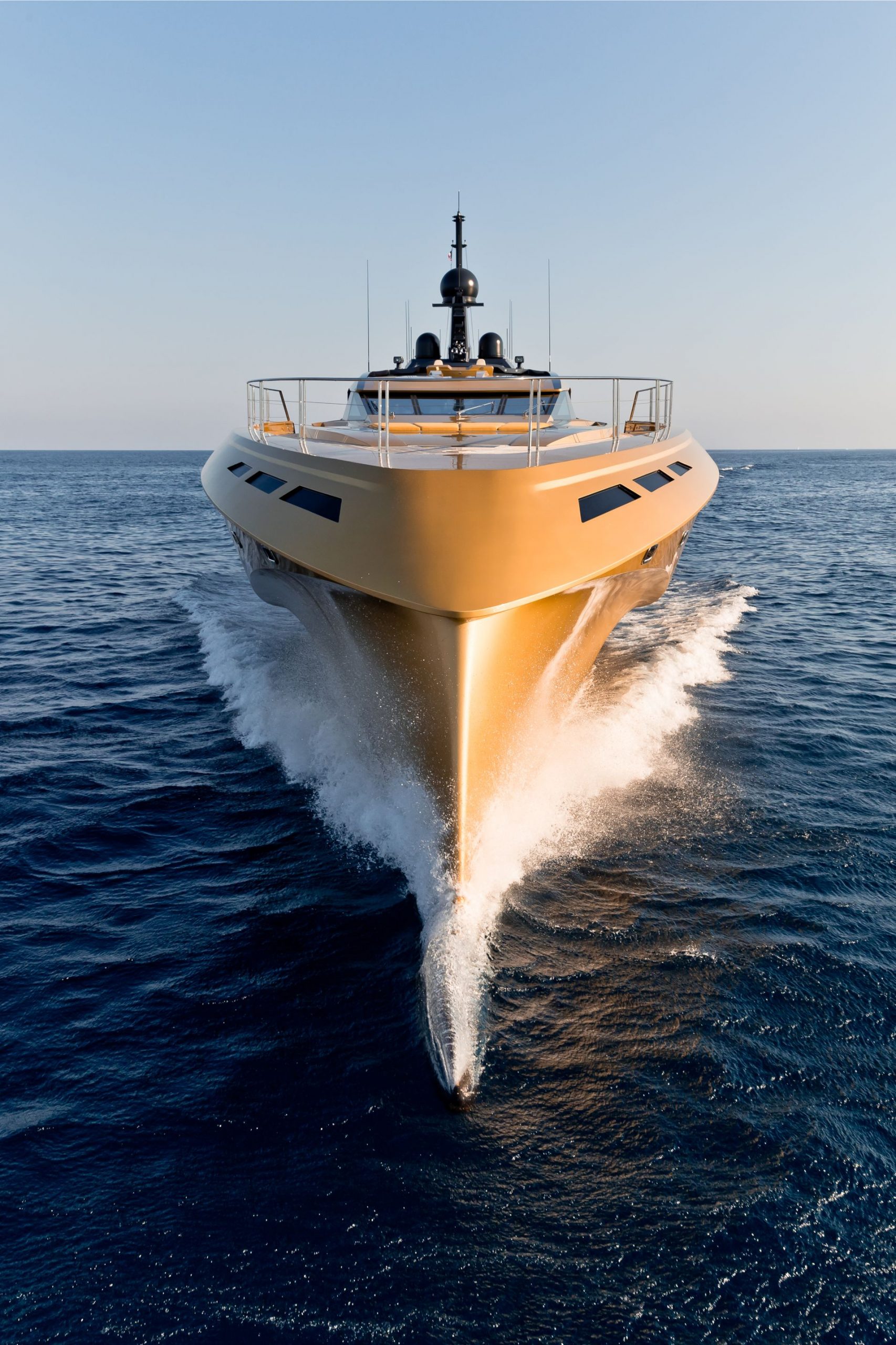 Silver And Gold Superyachts
Emma Coady takes a look at two stunning superyachts that will leave you drooling.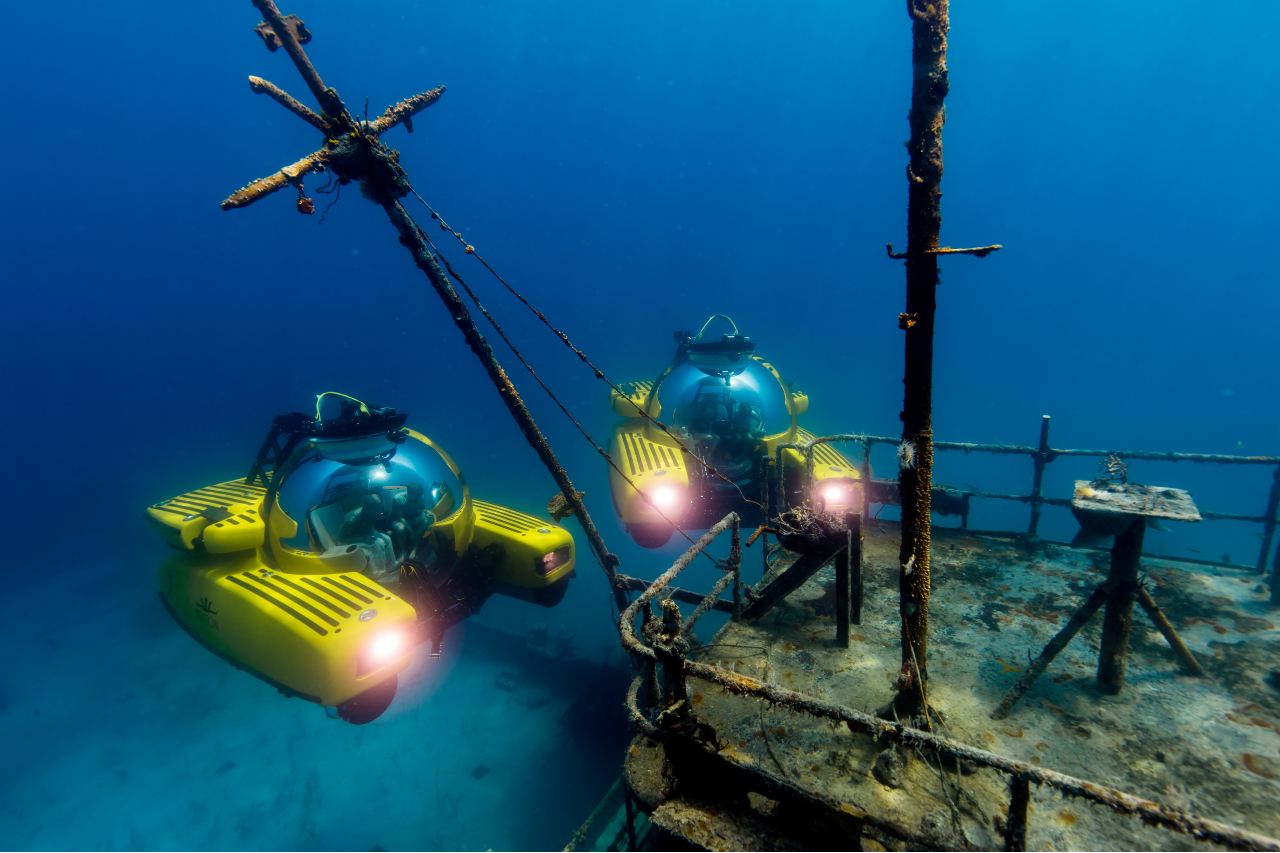 The Best Submarines for Superyachts
Yachtworld cherry picks the best submarines most suited to yachts.