YachtWorld speaks to Franz Boese, Chief Marketing Officer of SILENT yachts about the new iconic SILENT 62 3-deck.
SILENT yachts are leading the change as one of the first ocean-going yachts to use solar energy for propulsion and household appliances on board. SILENT yachts' energy system can reduce a vessel's fuel consumption by up to 100%. At anchor in a bay, it's possible to run the AC and household appliances all day by harnessing the sun's energy. In addition to this, you can cruise typical 'holiday-distances'' between 20-30 miles per day without burning any fuel.
SILENT yachts are characterised by elegant and contemporary lines and embody a sense of tranquillity due to a sense of spaciousness and the catamaran's stability in the water. Onboard, the absence of noise, fumes and vibrations enhance a passengers connection with the natural environment. The result is a more sensory experience, providing a sense of mindfulness.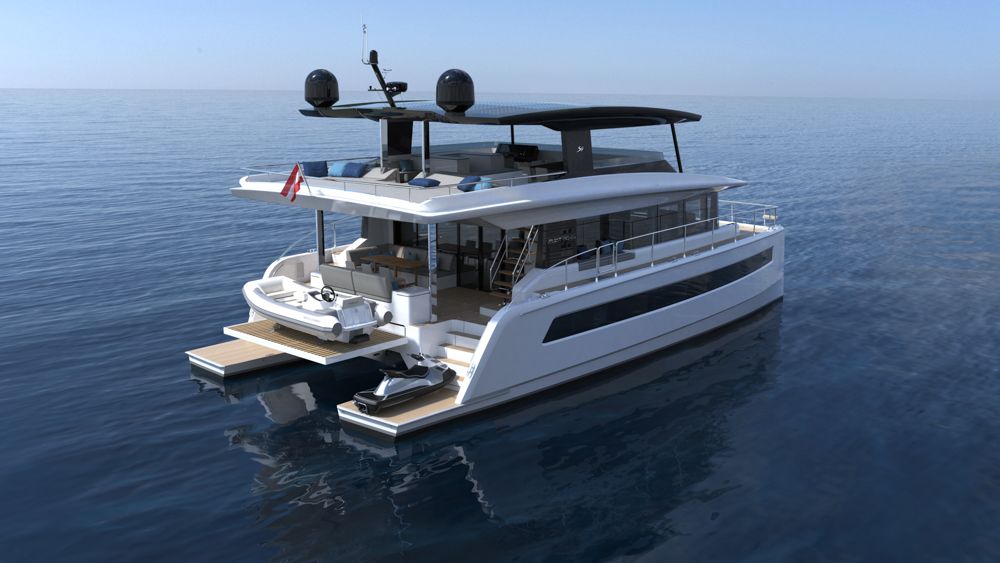 SILENT 62 catamaran Open tri-deck. Image credit: SILENT Yachts
Access A Floating Sky Lounge
The SILENT 62 3-deck is based on Silent-Yachts bestselling SILENT 60 model – instead of a flybridge it has an extra deck. The hull has been increased by two feet, and the skydeck offers 50m2 of space instead of the 21m2 on the flybridge of the regular SILENT 60. The designers cleverly engineered this by building upwards; there is a semblance between the layout of the SILENT 62 and multi-story warehousing.
The streamlined structure is reminiscent of a deck of cards. Marco Casali is the pioneer who strove to create a clean look to echo the philosophy- to create a boat that runs on 'clean' energy. The overarching design principle was to produce a sleek and minimalist look. The stylistic amalgamation between the hull and the superstructure is entirely seamless. The boat's internal proportions deviate from most yachts, making it feel more like a luxury floating villa.
The SILENT 62 3-deck offers customers the option of three designs where buyers can choose between an open or closed sky lounge, or the owners suite version, which offers a generous 18m2 suite with an ensuite bathroom and panoramic views. Given the scale of external space, she lends herself to temperate climates, and is often seen cruising in the Med or the Caribbean.
The SILENT 62 3-deck as well as all other SILENT models are CE-A certified and have transatlantic capabilities. "A typical customer might take their yacht for island-hopping; for sure the Caribbean is a popular destination for our clients as there is a lot to explore, but also the Mediterranean is an admired area. Nevertheless, it is equally important for our customers to know that the boat is capable of undertaking more intrepid journeys if they need to," says Boese.
Creating The Great Boat Energy Boom
The solar panels generate energy and feed the batteries. Every SILENT yacht is equipped with a diesel generator; however, this is installed as a backup solution and for the rare case when unfavorable weather conditions are faced for longer periods of time. Owners have the option of charging the batteries in any harbour with a plug. However, this is rarely required, if ever.
Customizable Boat Design
On the bridge deck, there is space to store a plethora of water toys that can be used to explore the wonders of the sea. There is room to store sups, kayaks and e-bikes. Each yacht can be customized to suit the owner's requirements and lifestyle. There is also an option to add a hydraulic platform which allows the possibility to upgrade the tender from 3.8m to 4.2m in length. Franz Boese comments on fulfilling SILENT owners wishes, "We offer different cabin configurations as well as a front exit version and every yacht is customizable to a certain degree."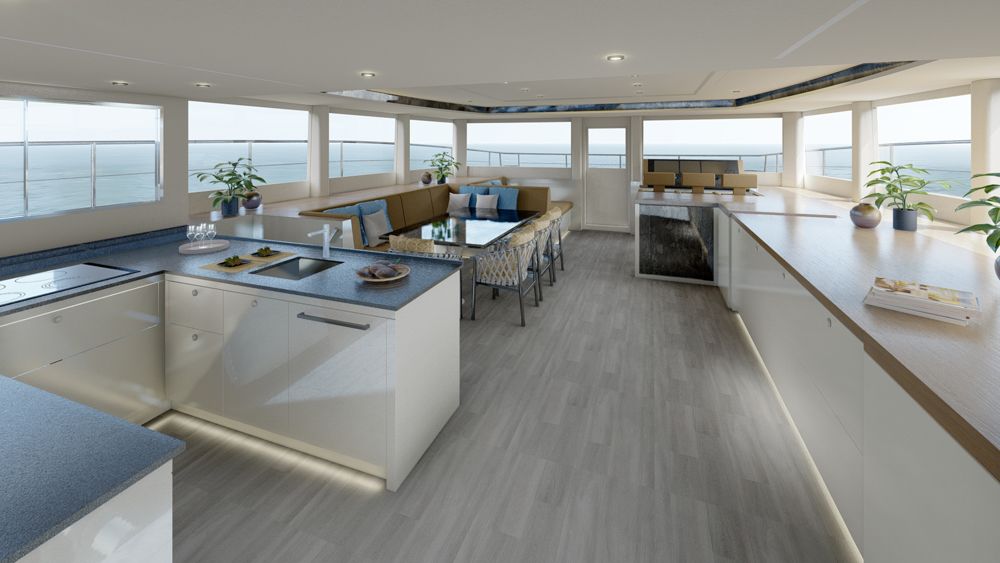 SILENT 62 catamaran inside the deck salon. Image credit: SILENT Yachts
The Pioneers Behind The New Era Of Catamarans
When Michael Kohler and his wife Heike debuted the first catamaran back in 2009, they set a new precedent in the marine industry. Their mission was to create sustainable and energy-efficient yachts'. Michael and his wife Heike have travelled the oceans for over 23 years on conventionally powered sailboats and motorboats. They both spent over 5000 days on board their yachts and sailed over 75,000 NM worldwide.
Michael Kholer is a lawyer by profession but a sailor at heart. His love of the ocean drove him to create yachts that allow eco-conscious boat owners to enjoy the sea without leaving a carbon footprint behind. Together, they sought to bring together the advantages of a sailing yacht with a motor yacht's benefits. They figured out that the sun is actually more reliable than the wind through rigorous trial and error and experience of spending more than two decades at sea.
The prototype produced was the solar wave 46 in 2009, which was tested for approximately four years before its release. It was the first ocean going yacht that used solar energy for propulsion and provided enough energy for household appliances on board. Preceding the birth of the solarwave 46, they took it for a rigorous four-year sea trial crossing the entire continent of Europe by river, sailing the dangerous Black Sea, the stormy Aegean, as well as the vast Mediterranean Sea.
A Catamaran As Quiet As A Mouse
It can be hard to pinpoint what defines luxury. But, the adage 'silence is golden' infers that the absence of sound is valuable. On a SILENT yacht, even the appliances work silently. The result is that there is no noise, no vibrations, no emissions and no disturbing your neighbours when the boat is on anchor.
SILENT-YACHTS has now received several awards honoring the research and development invested in this innovative technology. Every SILENT yacht accommodates all conventional household appliances on board to ensure that passengers have a sense of 'a home from home'. Every yacht comes with cooktops, stoves, the freezer to the air conditioning, a washing machine, and a watermaker.
Prudent Choice For 2021
When you buy a yacht, it is an extension of your core values and beliefs. Fossil-fuelled boats will soon become outdated. A solar powered yacht, eliminates the fuel consumption to close to zero. "Boat owners are starting to hold themselves accountable for their carbon footprint. The yachting industry is making progress." concludes Boese.
To browse SILENT yacht's entire fleet, you can view their listings here.
Related
E-mobility Possibilities Inches Closer To Reality For Boat Production
Zuzana Prochazka reports on progress in e-mobility in production boats. How does the US fare in its e-mobility...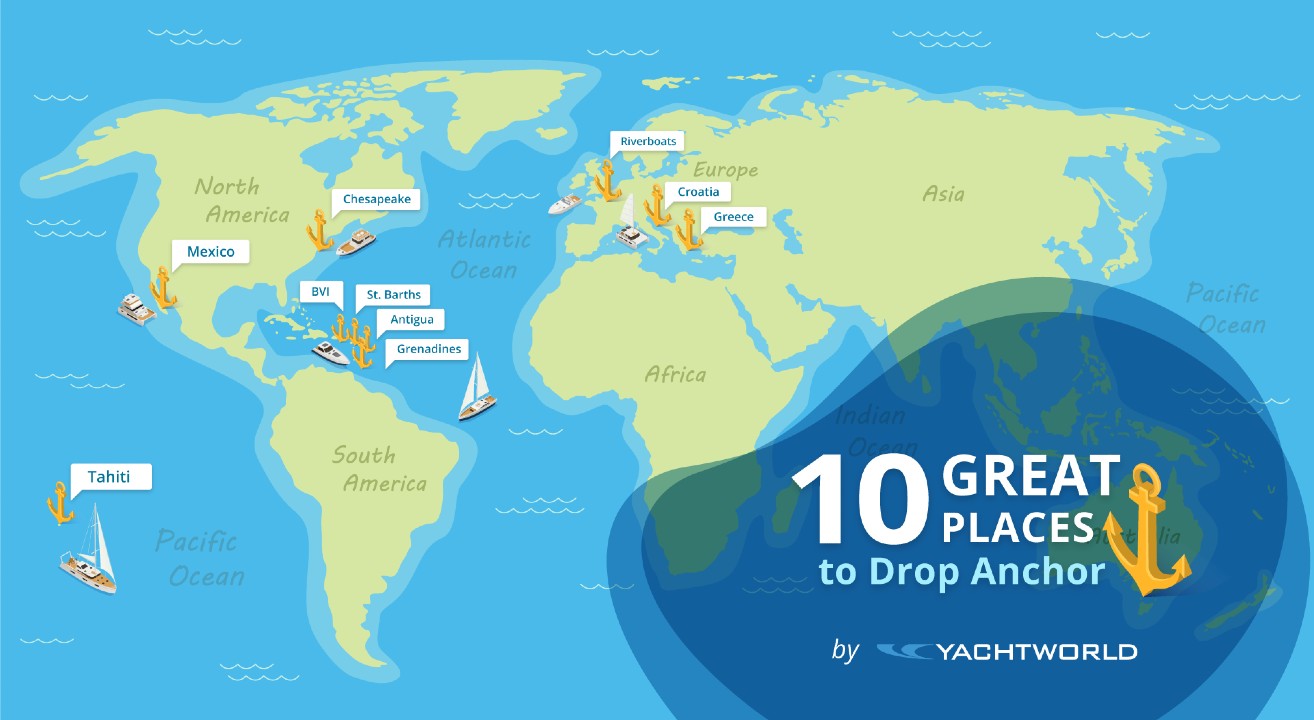 10 Great Places To Drop Anchor
Category:
Cruising Under Power
Zuzana Prochazka provides insights into ten great places to drop anchor.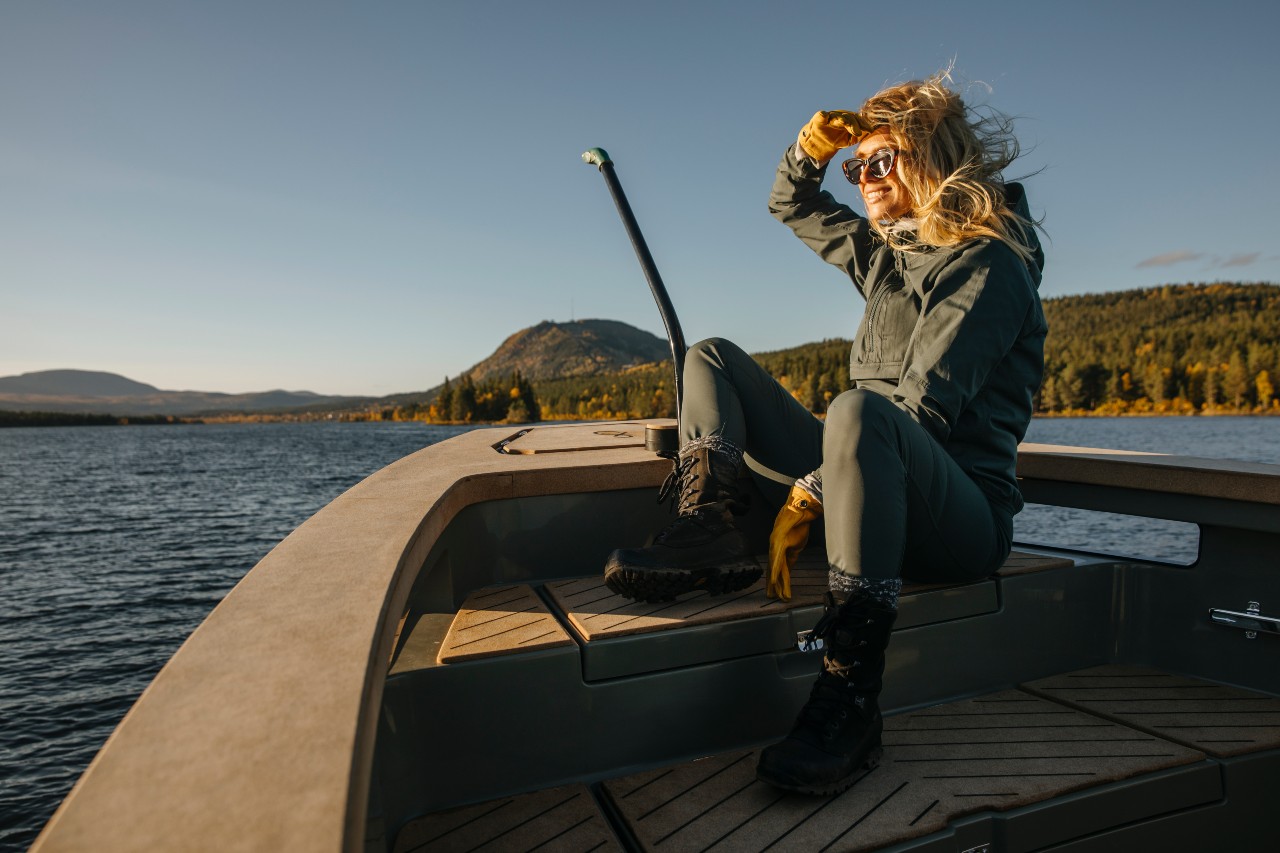 The Ultimate Smart Electric Boat
How smart can an electric boat be? YachtWorld talks to game changing X Shore CEO Jenny Keisu.