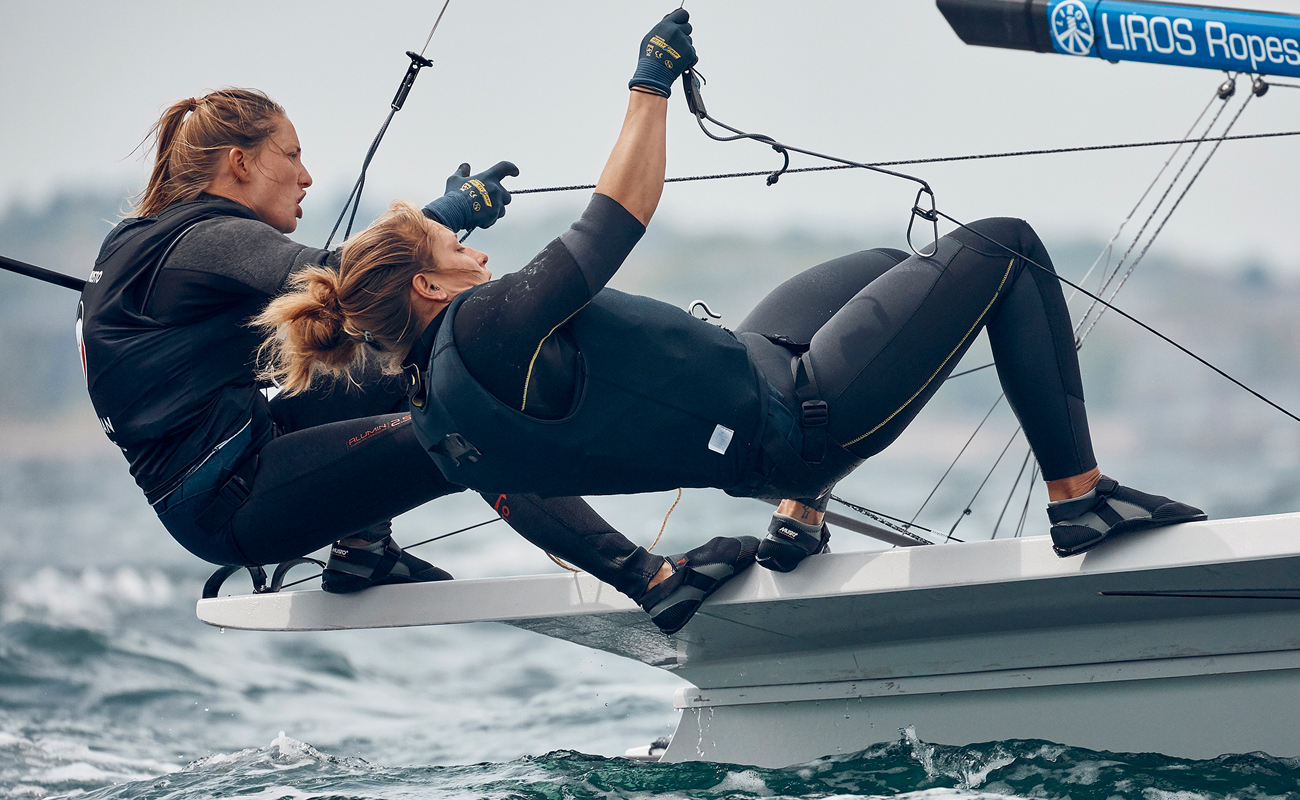 Women sailers in action during a competitive sailing race. Photo: Felix Diemer.
This year, we've seen an explosion of women boaters across the entire marine industry, from casual boat shoppers to new boat owners and captains. As the prominence of ultra-high-net worth women continues to rise, the number of female superyacht owners and women chartering superyachts is also increasing. Female sailors have historically grappled with gender parity at yachting events, but that too has changed. This month YachtWorld spoke to British sailor Dee Caffari MBE about the growing presence of women in sailing and how a traditional industry is slowly becoming reshaped.
Dee Caffari, British Sailor.
Positive Change And Inspirational Icons
Cultivating positive changes for women in the sports world are inspirational icons such as British sailor Dee Caffari MBE, the first woman to sail single-handedly and non-stop around the world 'the wrong way'; westward against the prevailing winds and currents. Dee describes the ocean as her playground, and she boldly put herself at the pinnacle of a sport which is heavily outweighed by men. Yachting events are rich in heritage and tradition, and while there are many benefits to this, the downside is that there is disparity in gender representation among sailors, judges, and mentors.
Dee believes that it isn't just changing the way yachting events are governed that is important, she is an advocate for getting young people sailing and outdoors and aware that influential figures can make an impact on girls decision making. This is why having more female mentors as charters and skippers are pivotal. Raising awareness of different opportunities available to women and helping them realize that sailing around the world is as much an opportunity to women as it is for men and that it is attainable.
Dee put herself at the pinnacle of a sport where men far outweighed her, and where she is often the only female skipper to participate. Dee would walk into a press conference and felt an outsider and at times slightly uncomfortable. However, she stepped up, and when the men were asked about strategy and diplomacy, she challenged the press and prompted them to ask her instead.
The yachting industry requires people like Dee, with determination, who will persist for change in the sailing industry. Even as a young girl, Dee had unwavering determination, she remembers breaking into the ice with her bare hands to practice dinghy capsize drills.
Dee is an advocate for change in the yachting industry and not just for gender parity, but also for race and equal opportunities. The yachting industry is traditionally an elitist sport, and Dee's humble roots means that she is fully aware of the power that an affluent background can provide within yachting circles. At certain events money can be thrown around as currency to use an opening to hidden doors. America's Cup, for example, tinges of an elitist and sexist culture which is embedded into the older generations. Changing a tired and traditional mindset is critical for creating change. Entrenching gender inequalities into policies extends to executive boards and committees will help to ensure that an intelligent mindset permeates through the industry worldwide.
By nature, Dee is a practical woman, it is surprising that she believes that changes in the sailing industry should be action-orientated and not a woolly, emotional debate: "Practical solutions are required; there's no point getting emotional and just hoping for change. We need to underpin our words through action, policy making and governance."
Dee is also an effervescent character with incisive thoughts, which are desirable characteristics for change-makers influencing new audiences, and despite her portfolio of accolades she remains level-headed: "Sailing is a sport that is starting to change, but it is a slow process. Some major events are helping the cause, and examples include The Ocean Race and the new mixed double-handed offshore class."
Dee is looking forward to promoting and facilitating changes in sport at all levels across the board, from race officials to athletes and coaches. The WST (World Sailing Trust) recently issued a Women in Sailing Strategic Review, which has outlined nine recommendations which will help gender equality become an evidence-based discussion. " I look forward to promoting and facilitating changes in our sport at all levels across the board from race officials to the athletes and coaches."
Olympics 2024 Sews The Seed For Change
The Olympic sport of sailing already has a 50:50 representation at athlete level, and aims to include race officials to that by 2024 The Olympics is renowned for championing bringing all types of athletes together as a union. It stands for equality and fairness, which is why it is so vital that the Olympic spirit sets the tone for the rest of the industry. It is a powerful platform to promote gender equality. By 2025, the change will be well and truly underway.
Dee comments on women's natural attributes in yachting: "Women can harness the power of the natural world, only we may approach this in a different way to men."
Dee explains that women have a natural propensity for basic survival and protective instincts, pointing out marine traffic before it becomes an issue and being faster to reef the sails than their male counterparts. While men may be strong physically, sailing requires many other components, including dexterity, steering, and navigating, highlighting that there should be no reason why women can't perform equally as well.
Dee looks forward to promoting and facilitating changes in sailing sporting events at all levels across the board from race officials to the athletes and coaches. It is paramount that there is an equal level of female representation to welcome girls and women into sailing, and this is growing. One of the recommendations was mentoring and role models. It is pivotal to celebrate success and have male and female champions that help promote the cause. The Magenta Project is doing a great job and providing a pathway for people to gain access to inspirational people sharing their tips and knowledge. Their mentor programme is about to start their third year, and it has been incredibly successful.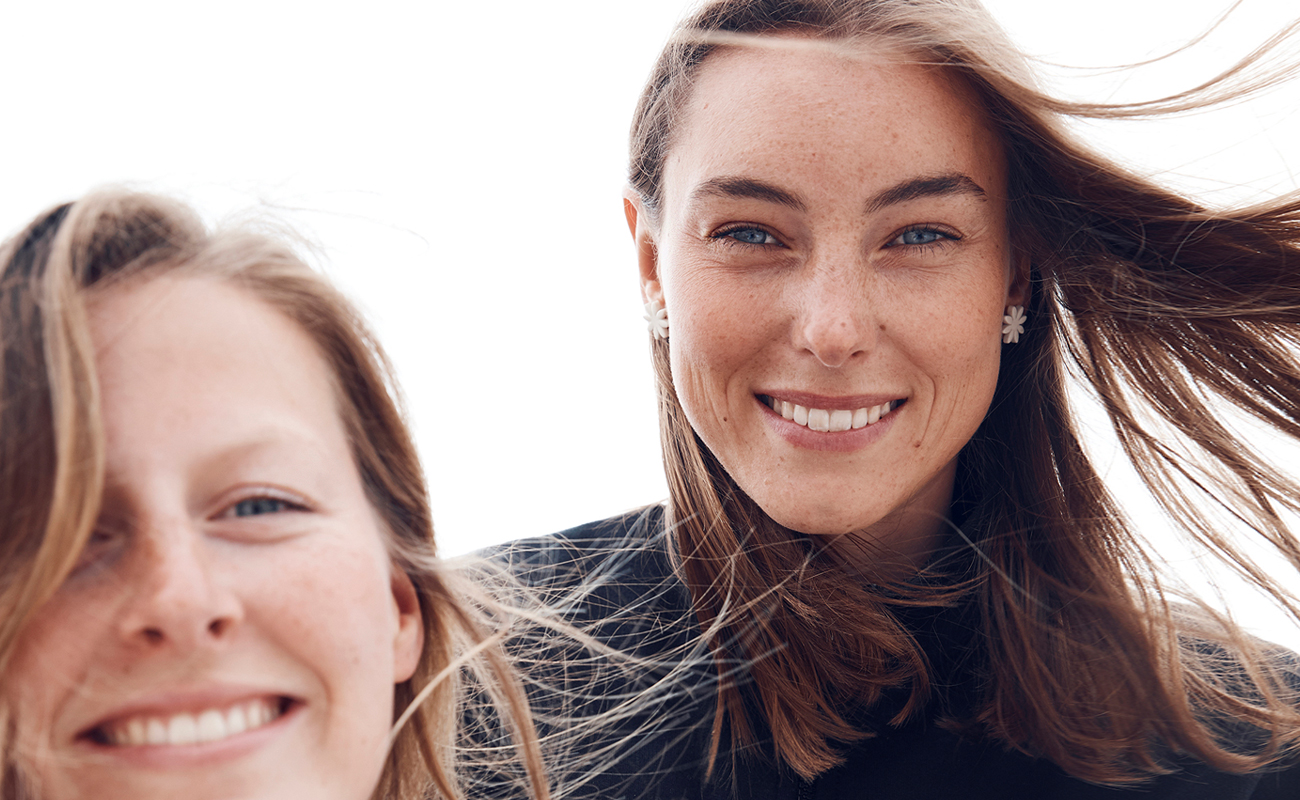 Women Sailors. Photo: Felix Diemer.
Iconic Female Yacht Owners
Fabulous female self-made millionaire yacht owners are also cultivating change in gender parity in the yachting industry which has traditionally targeted men. J.K Rowling, Elena Ambrosiadou, Heidi Horten, Wendy Schmidt and many more are businesswomen sailing the flag for female entrepreneurs. These role models provide a powerful platform to inspire other women to aspire to step into what has been considered a 'Billionaires boys club'. These women are actively using their power to create change through their businesses, nonprofits and philanthropic work.
Accelerated Demand In Women Chartering Boats
Yachts are the perfect hideaway for high profile celebrities to hide away. The glamorous allure of yachting has led the likes of Kate Hudson, Bella Hadid, Kylie Minogue and many more to flock to superyachts for their vacation, chartering private yachts to enjoy long trips away with friends. It is indisputable that the number of women opting to charter superyachts has accelerated over the past five years. Among them are many well-known faces including Victoria Swarovski, heiress to the famed crystal brand, who spent her honeymoon cruising around Sardinia in a 26m San Lorenzo. Meanwhile, Cindy Crawford recently chartered Aria Amazon for an exotic family holiday and fellow supermodel Naomi Campbell is frequently spotted onboard charter yachts all over the world, with the 56m yacht Galaxy.
A strategic roadmap
We are starting to see the industry celebrate females in positions of authority. In the past it was a battle to fight for high ranking positions in yachting, now women cheer the introduction of best practices and fair governance by the race committee, supporting other women to achieve is pivotal too.