When shopping for a broker, most buyers and sellers will prowl docks, boatyards and marinas for recommendations from other boaters. In the process, the term CPYB will no doubt rise to the surface. Maybe you're wondering what, exactly, it means. The short answer: It's an acronym for Certified Professional Yacht Brokers. An individual with this certification on his resume has met professional qualifications and passed an exam designed to test the knowledge of yacht sales professionals.
The CPYB certification program, which is used throughout North America, was created in 1999 by a group of broker organizations, including the Yacht Brokers Association of America  and Florida Yacht Brokers Association. The goal was to educate brokers in the field and then test their expertise while holding them to a code of ethics. (Violation of the ethics code can result in loss of the certification.) Working with a certified broker has a number of benefits for the person who is buying or selling his yacht. This broker has demonstrated a voluntary commitment to strengthen his industry knowledge, so chances are good he's serious about his work. And, because a broker must have at least three years in the business before taking the CPYB exam, he has staying power, too. Brokers must also accrue 30 continuing education credits every three years to maintain their certification, which means they're up to the challenge of taking their skills to the next level.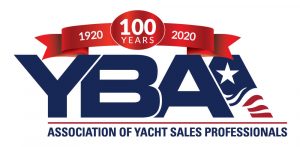 The CPYB certification is important to many consumers, but it's also key for some business owners. "I was excited when the CPYB program came out," says Vicki Rasmussen, owner of Integrity Yacht Sales in Maryland. "I believe in maintaining high standards. This program allows us to elevate our professionalism and prove our willingness to give our customers what they deserve. It's been a profitable investment for the company."
Working with a certified broker has its advantages, but some industry veterans are quick to note that there are a number of qualified sales professionals out there who are not certified. Some of these independent-minded brokers are good at what they do and really know the business, but they're just not joiners. However, if you're considering working with a non-certified broker, particularly one is who not associated with any broker's association, do your homework and vet candidates carefully.

Of course, the certification is just good news for the boat business in general. "With it the marine industry has become better positioned to meet the needs of the boating public," says Vincent Petrella, the executive director of the Yacht Brokers Association of America. "This serves to make the boat selling or buying experience more rewarding and greatly enhances our profession."
To find a certified broker in our area, visit the Yacht Brokers Association of America.
For more information about working with yacht brokers, see:
Choosing the Best Brokers for Mega-Yachts, Super-Yachts, and Luxury Yachts
How to Become a Yacht Broker
Yacht Broker vs. Boat Dealer: What is the Difference?
Buying from a Yacht Broker: Commissions, Escrow Accounts, Taxes, and More
Related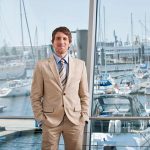 How to Become a Yacht Broker
A primer on starting a new career as a yacht broker in the marine industry.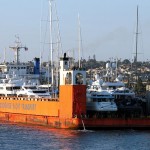 How Do You Ship a Boat You Just Bought Overseas Back To The USA?
If you buy a yacht overseas or in a remote location, you need to figure out how to get it home. Here...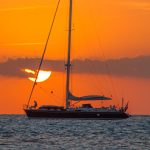 Boat Donations
Before you donate one of your biggest assets, be sure to make the right moves.