On the first day of a charter, your brain may be ready for vacation but just about nothing else is. It's usually a long day full of hurry-up-and-wait and it can be very stressful. The best way to get through it successfully is to understand what's coming, get yourself and your crew organized, manage expectations and then roll with it – because you're about to have the time of your life!
Coming to the base prepared is your job as skipper. Put someone in charge of provisioning and if possible give them a list of must-have items. Find tasks for everyone in the crew because there's much to be done and you want to keep your crew away from busy base personnel while you're focused on the technical checkout and the chart briefing. When everyone is assembled back on the boat, conduct a safety briefing. Arriving with the right captain's kit of items that you may need will make everything easier both on the first day and every day after.
1. Provisioning
If you're good at meal planning and know your crew well, you should have no problems with provisioning. If you're a captain who can live for a week on Dinty Moore stew, best leave it to someone else. You can order a partial provisioning from the charter base (which is easier but can be more expensive and less flexible) or you can go to the store and have an adventure (which takes energy, coordination and the ability to read labels in the local language, but will work best when there are people with specific dietary requirements in your group.)
For large parties, provisioning is always tricky. Share your partial list options with your crew before arriving at your destination so they have input.
Basics Items
Don't forget items that are easily overlooked when you get to the store like matches, dishwashing detergent, condiments, sponges, trash bags, charcoal, and salt and pepper shakers.
It's best to let the base provision weighty items like bottled water that will be delivered dockside. Alcohol, beer and wine is usually best left for your own shopping because you'll probably find better prices on your own.
Eat Local
You may be chartering in a country where you don't speak the language and won't recognize the brands. Nevertheless, be adventurous and try the local brands yogurt, tuna, jam, peanut butter, snacks, etc. For example, French Polynesia is expensive and insisting on American brands is self-defeating, especially when there are so many local or French brands that are great. Why provision Budweiser when a delicious Tahitian Hinano is better at half the price? European brands of meats, cheeses and chocolate are excellent so forget Hershey's and Velveeta and treat yourself because it will cost you less.
Most likely, you'll be chartering somewhere hot. Think about how you'll be eating and stock up on fresh local fruit and produce and skip the sandwich bread. Your body will thank you. Find out what's in season and shop local produce markets that are educational, fun and cheap. When passion fruit and mangos are available, why pay for imported strawberries?
Less Is More
Whatever you think you'll eat, cut it by a third. Shop small and often instead of loading up on a week's worth of groceries at your point of departure. Your provisions will stay fresher and it's fun to go into local markets and discover unexpected treats like Mahi mousse (a fish pate) which makes a great appetizer for sundowners. (Exception: in certain locations like Tonga and the Sea of Cortez in Mexico, you won't find much once you leave the base so stock up.)
In parts of the Caribbean, local vendors come out to your boat with fresh French bread and croissants every morning. It's a terrific way to shop and will take care of your breakfast needs. Be flexible and enjoy these treats by having less aboard that must be consumed.
Give yourself the opportunity to eat out. Whether it's a cheeseburger in paradise, curry in Moorea or cevapcici in Croatia, allow yourself the opportunity to explore the local dining scene.
Share Leftovers
Even if you dial in your provisioning well, you'll have some leftovers. Ask a full-time cruiser if they'd like your unopened goods and water bottles. Sometimes the charter company staff is happy to take your extra goods even if the packages have been opened. If you overbought, you can at least feel better that it's being used.
2. Keeping The Crew Busy
It's best to corral your crew and assign tasks to keep everyone busy while you manage last minute payment details, do the technical checkout and attend the chart briefing. Not just busywork, these five jobs need doing and they give everyone a sense of purpose in getting the cruise under way.
Stowing And Storing
Ask someone to take charge in stowing provisions appropriately, including food, luggage and personal gear. Ask them to make a location list so you know where to find the pasta or toilet paper halfway through the cruise. Ask everyone to unpack their own gear and find a storage place for extra luggage or other larger items.
Self-Provisioning Options
If you opted to self-provision, send someone to the grocery store. Send enough people to manage multiple carts and lots of lifting but not too many or you'll end up with provisioning by committee, which usually means overbuying.
Tanks
Most likely, your base personnel will have already topped up fuel but assign someone to check on the water tanks and fill them if necessary. Water is precious on charter so make sure you leave with as much as possible.
Taking Inventory Of Toys And Equipment
Sometimes the base will provide supplementary toys or you'll rent them so make sure someone checks that they're aboard and are stowed properly. Among these items are kayaks, stand-up paddleboards, mask/snorkel/fins, crab or lobster traps, fishing gear, dinghy pump and oars, and a variety of floaty toys. Have someone lash the bigger items to the stanchions and wash and store your masks and snorkels.
Some charter companies will hand you a list of items that are supposed to be aboard like galley widgets, extra water hose, etc. Finding and checking off items on this list is a perfect task for crewmembers. Have someone check on the tools and the medical kit.
Childcare
Finally, if you have kids on your charter, one person will need to babysit while everyone else attends to the boat and the tasks of the first day. Ask the base whether there's a beach or playground or if kids can play games indoors.
3. Charter Safety Briefing
Once the crew is assembled and before departure, point out lifesaving equipment and review a few possible emergency scenarios and how to manage them.
Lifejackets
Make sure everyone aboard knows where the lifejackets are stored and how to put them on. Make sure you have enough for all aboard and that the jackets are in good condition. If you have kids aboard, you'll need to have special sizes.
Fire Extinguishers
Locate and discuss the correct use of fire extinguishers. Be sure to find every extinguisher aboard, check that it's full, and discuss how to use one: pull the pin and aim at the base of the flames.
VHF Radio
Everyone, including kids, should know how to use the VHF to call for help if necessary. They should know the hailing and distress channel 16, how to change channels, and how to transmit and receive.
Medical Kit
Locate the medical kit and inspect its contents. Most charter kits are woefully under-stocked and often contain items in poor condition and/or expired medications.
Galley Stove
There may be multiple cooks aboard so walk through the proper procedure for using the stove/oven. Locate the solenoid (if there is one), demonstrate how to light the stove/oven, and discuss how to manage a fire – e.g. don't throw water on a grease fire, etc.
Head Use
Yes, knowing how to use the head is a safety tip for two reasons. First, you want to make sure improper use doesn't cause breakage or flooding. Second, when underway, it's best to use the head quickly since a prolonged stay in a small and enclosed space may lead to seasickness.
Emergency Procedures
You can't prepare for everything but a brief discussion of what to do in case of a particular emergency could mean the difference between a small problem and a catastrophe.
Man Overboard
Discuss the value of keeping calm and designating a watch person who never takes their eyes of the MOB. Review how to stop the boat and return to the MOB, and how to get them back aboard. Find out who in your group doesn't swim.
Engine Issues
Review the importance of keeping away from hot engine and genset exhaust water when swimming, and what to do in case of engine failure during a critical maneuver like docking – e.g. never use hands and feet as fenders.
Anchoring
Determine who will be working with the windlass when anchoring and show its proper use – e.g. keep hands, hair and clothing out of the way. Also discuss what to do in case you drag anchor or need to sit anchor watches.
Collision
Whether the boat hits a dock, a rock or another vessel, a quick discussion of what to do/not do will help lessen panic.
4. Captain's Kit
To minimize surprises, the captain should pack two bags to come aboard with on the first day – one with personal items like sunscreen, sunglasses, clothes, etc., and one as captain with a bevy of backup essentials and supplementary items in case the boat or crew are under-prepared.
Tourist And Cruising Guides
Although cruising guides are often provided by the charter company, what you find aboard may be in a foreign language or not in great shape. Be sure to bring your own boating guides along in your carry-on so you can read them on the flight and have fresh knowledge or good questions for your chart briefing.
Smartphone Or Tablet
With a built-in camera, phones come in handy to take pictures during the chart briefing and technical checkouts. Record the chart briefing to remember hazards, weather conditions and highlights of the area. Also, a tablet or phone with a playlist is a nice substitute for a broken shipboard stereo. Finally, a smartphone with coverage is a great way to call the base or reach (call or text) crew who have gone ashore.
Binoculars
Just about every charter boat will supply binoculars. Unfortunately, they are usually of low quality, or can be damaged or covered in something sticky that you don't want near your face. Bring small waterproof binoculars to use aboard and on land for sightseeing.
Flashlight And Headlamp
A headlamp comes in handy when you need both hands to fix equipment or will be grilling in the dark. Shipboard flashlights are rarely in good working order and typically have dead batteries.
Handheld VFH Radio And GPS
Most charter boats will have a fixed VHF but an additional handheld serves two purposes. First, it will be a backup if the boat radio fails. Second, if it's waterproof, you can give it to anyone taking the dinghy out for exploration.
Chartplotters are pretty standard these days but a handheld GPS will be a backup if the shipboard plotter stops working. It will also be a foolproof way to get your lat/lon in case you have no idea how to work the brand of plotter that is aboard.
Batteries
With so many handheld devices and flashlights, it's good to bring along appropriately sized batteries. More often than not, it's the crew who will need them and you'll be a hero if you have extra.
Tape And String
A multi-tool like a Leatherman is critical for quick jobs or when the boat's tool kit is sparse. Any kind of tape is good – electrical tape is fantastic for taping everything from loose wiring to shoes that are falling apart.
Charter boats are always short on spare line. Short bits of small diameter string can help tie up a broken sliding door on a catamaran or secure a dinghy on its davits. Three 5-foot lengths of 1/8 inch Dacron line are good and they can be used for a knot tying class. Cable ties, are great for securing a pirate flag to a halyard or to jury rig a kitchen item.
Medicine
First aid kits are required on charter boats and some are good while others have expired meds and slimy Bandaids. Bring basics including seasickness and cold medicine, small packets of antibacterial and burn gels, and fresh Bandaids in assorted sizes.
Games
To keep bored crew from getting unruly, bring along a deck of cards and a game kit. These kits are small, affordable and usually have multiple games including chess, checkers, backgammon, etc. It's a good tool to sit out a rainy afternoon on the hook or just keep kids entertained. Watch for flying cards in a breeze.
Related
Pre-Departure Checklist For Charter Boat Captains
Don't leave the dock without these important, essential pre-charter check-outs.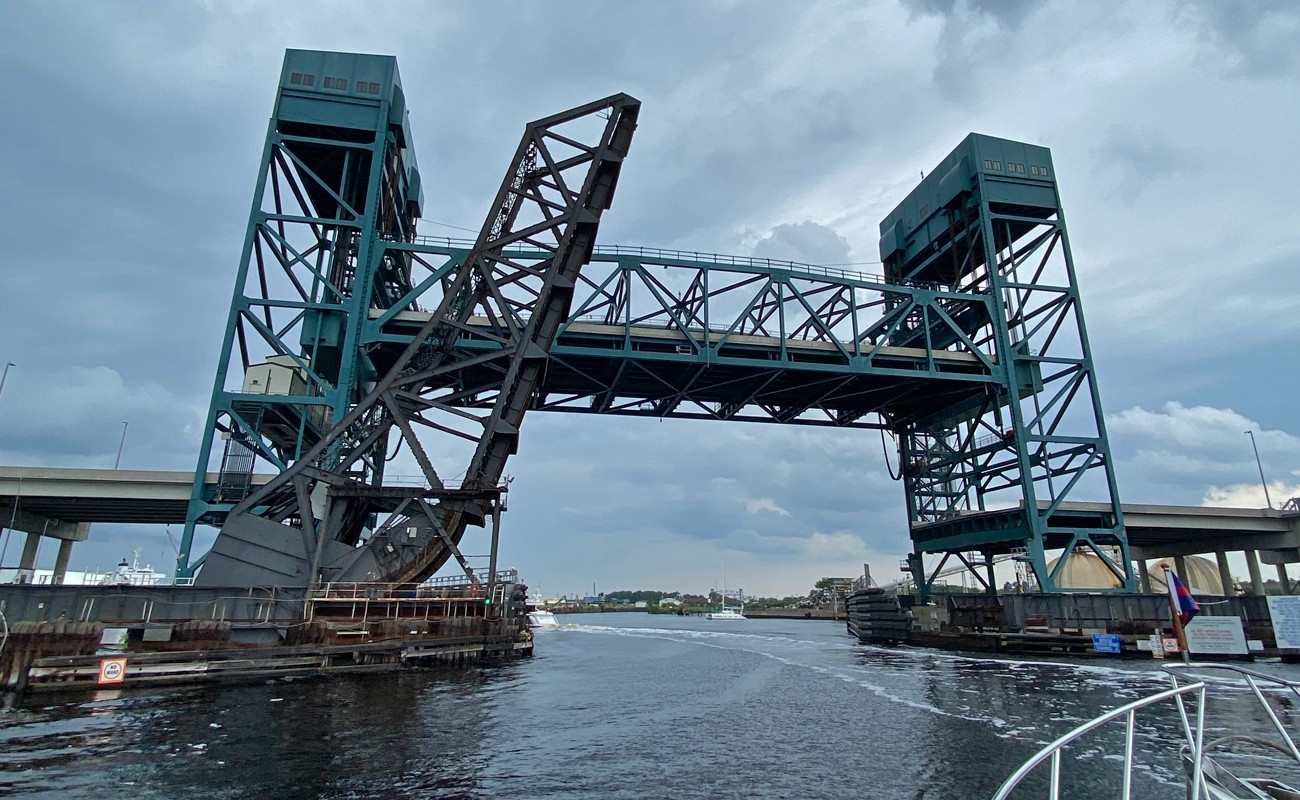 Passing Under Bridges Onboard A Boat Can Be A Tricky Process. Photo: Ryan McVinney/Boat Trader.[/caption] If you've ever been out on a boat bigger than a canoe, chances are you've had some experience managing the wonderfully complex bridge system on America's Intracoastal Waterway (ICW). The more experience you've had with regards to bridges, the more likely it is that you've developed some nagging frustrations in this area. It's no secret that navigating through rivers, canals, human-made waterways and natural marshes takes a certain amount of patience, skill, planning and etiquette - some of us more equipped and adept than others. Some prefer to take their chances with uncertain weather, wind, and eight foot rollers out in the ocean than spend their days stuck in boat traffic trying to figure out the puzzle of bridges that unfortunately goes along with traversing the inside waterways. While there will inevitably be some waiting around involved no matter how prepared you are, here are some great tips for managing #bridgelife in order to help save you some time - and possibly preserve your sanity.
Know Your Boat's Measurements
This might seem like a no-brainer, but do you actually know the exact height of your vessel? Including the radar tower? It might not be the same as quoted in your user manual. This is especially important to ask for upfront if you are just renting the boat for the day, or if you are unfamiliar with the area you're cruising around in because you never know when a low bridge might surprise you around the corner while you're flying across the water at, to quote one of my favorite captains, "mach10." Bridges will usually (almost always) have a clearance height sign (hopefully visible), and if you're lucky, a tide marker in the water indicating the appropriate changes in clearance to aid you in deciding whether or not you need to wait for the next opening. Experienced boaters will attest - it can be kind of tricky to eyeball on the spot, especially if there are other vessels behind you on a busy Saturday, or your able bodied "crew" has had a few beers, so it's best to give yourself a nice buffer here just in case.
Research Your Route Ahead Of Time
In theory, we all should do this - though reality is indeed always another story - we might as well strive for success. If you know you'll be traveling up a stretch of the ICW to see some friends up North on a Saturday, it's definitely worth it to check out the bridges along your trip - particularly the first few - before embarking on your journey. There's nothing worse than waking up at 7am, firing up the engines, hurrying to shuffle everyone aboard only to have your 25kph cruise come to an abrupt halt after the first 5 minutes when you realize you have to wait until 9am for the next bridge opening. Bummer. You could have slept in!
Use Online Resources On The Day Of Travel
There are some great online guides and sites for those of us that don't really like to plan (or think, for that matter) ahead. This can save you major time and gas money - as well as heartache on your much deserved boat day. Although they seem poorly planned, (like pretty much everything else in infrastructure) bridges are somewhat on a purposeful timing schedule. Ever see a couple of dudes blow by you in their center console with quad 450s after a bridge opening, only to find them waiting like a couple of dummies for 40 minutes at the next low bridge? Slowing your speed between bridges will not only psychologically be easier to handle, but you'll save precious dollars on gas or diesel and look like a boss who knows the waterways better than Captain Quint in Jaws.
Follow Basic Right-Of-Way Rules
Most states will have a no wake or slow speed requirement when passing under bridges, regardless of whether or not it's a fixed, swing, or drawbridge, or if it's open or closed. You'll get a lot of dirty looks from your fellow caps if you breeze on through, especially in the case of two way traffic. Small boats should generally yield to bigger boats...we know that doesn't seem fair but things rarely are. Fast moving vessels and power boats can use a bridge opening as a time to get in front of slower moving vessels, barges, or sailboats on trolling motors - it's a safe opportunity to pass, rather than waiting until getting out into a busy narrow channel where mayhem typically ensues.
Be Nice On The Radio
You don't necessarily have to sweet talk the bridge operator, but it wouldn't hurt to at least be polite - and, if you possess the talent, make 'em laugh a little! Think about it: sitting up in that little locktender pilot house all day must be incredibly boring, and they're much more likely to hold that slowly closing bridge if you ask politely than by screaming frantically on channels 9 and 13, asserting your importance and embarrassing yourself in front of everyone else within range. Remember - other boaters are listening, too. In fact, this goes for boat-to-boat communications too. Keeping it friendly and professional on the radio, despite what crazy shenanigans may be ensuing around you will earn you respect and keep you grounded in your duties as captain or first mate.
Relax And Enjoy Your Downtime
So you have to wait 25 minutes for a bridge opening - it's not like the world is going to end in the meantime (though it may seem so with the year we're having). Use the time however you'd like - whether it be retying all your lines in a neat and orderly fashion (that your father still won't approve of), enjoying the company of your passengers, making a quick snack, admiring the view, or even possibly looking up your next bridge crossing online - ahead of time.
Don't Forget - Lower The Antennae!
You're so thrilled about being able to clear the bridge without having to wait for the next opening, grinning from ear to ear until you hear the slow grind of your antennae snapping off. Don't try and act like you haven't done it. We all have, at least once. And once is enough!/>
A Lesson In Bridges And VHF Etiquette
Laila Elise provides tips for managing #bridgelife in order to save time and run smoothly.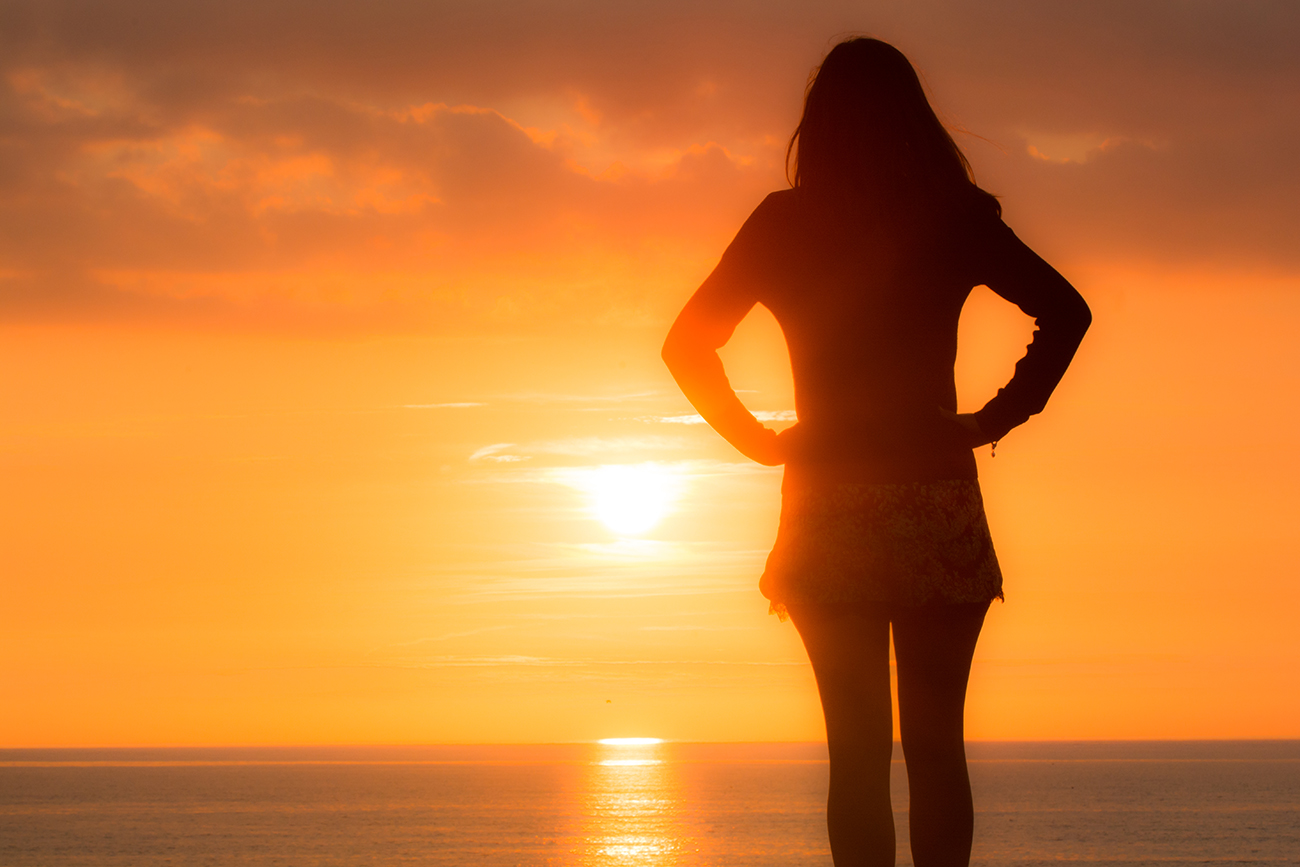 Lessons On Isolation From A Long Distance Sea Traveler
Heather Francis gives some timely perspective on social isolation at sea.