The lap of luxury may not be the first place to look for sustainability and yet, some of the most extravagant vessels afloat today are surprisingly responsible citizens. Defining and measuring sustainability is difficult so let's look at superyachts through the lens of efficiency, economics, research and community service.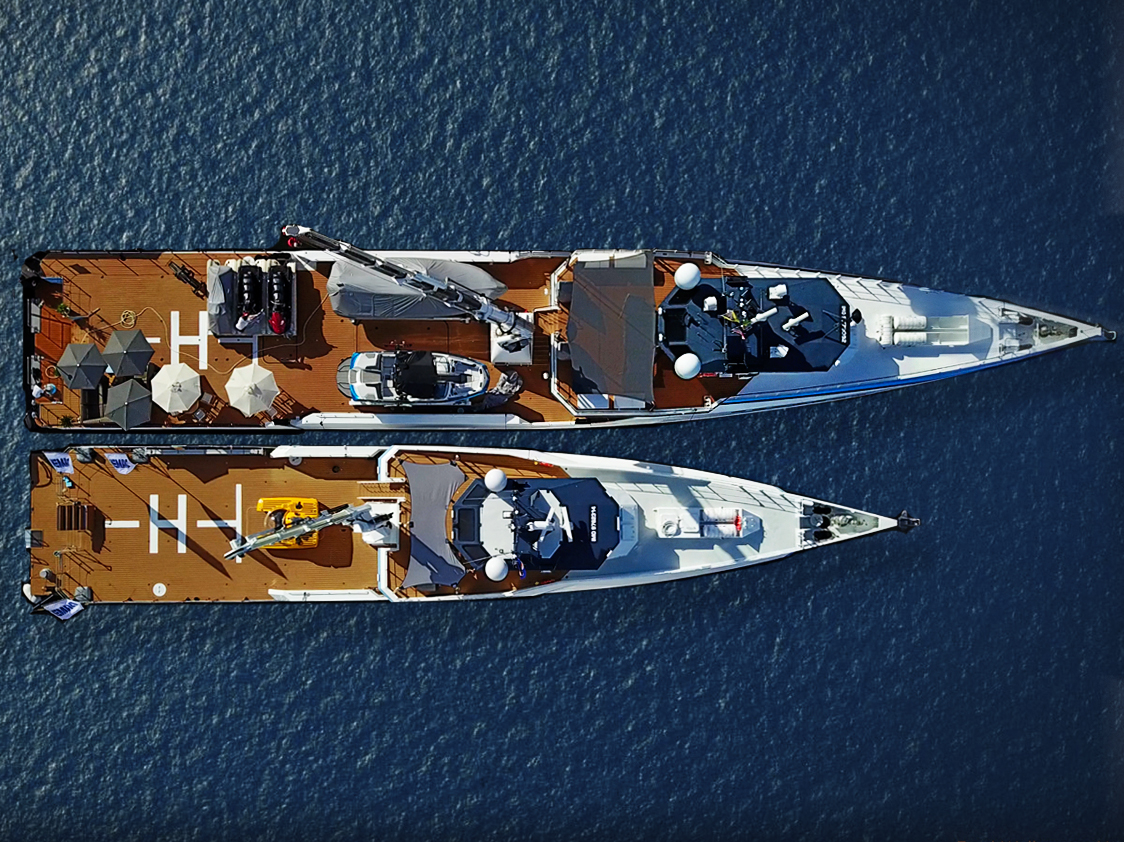 Superyacht Support Vessels Shadow and Joy Rider. Photo By Nate Cantalupo.
Basic Terminology and Industry Statistics
First however, let's start with some definitions and an understanding of the superyacht industry as a whole.
What Is A Superyacht?
A superyacht is a luxury vessel used for pleasure. The term "superyacht" is more favored in Europe while "megayacht" is the moniker used more in the United States. Although the length requirements are vague, in order to qualify for superyacht status, a vessel is usually 100 feet at a minimum, which is 20 feet longer than perhaps just a decade ago.
Today, there are over 5,000 superyachts longer than 100 feet. Of these, more than 1,800 are over 130 feet long. Superyachts are growing – literally. Two-thirds of superyachts over 130 feet were built in the past 15 years. Currently, Azzam is the longest yacht at 590 feet but gross tonnage also plays a factor so it depends on how you measure. In 2020, the 605-foot REV will be launched and will set a new record.
According to The Superyacht Life Foundation report, one-third of the entire superyacht fleet was built in the last ten years and it's growing at a steady (although undisclosed) rate.
Recent Technological Innovations of Superyachts
The average superyacht takes three years to build plus an additional prior year of design and engineering. Designers and yards are creating new benchmarks in in the creation of these vessels with innovation and advanced technologies. Design and build improvements include the integration of fuel-efficient or hybrid engines, cleaner exhaust systems, filtered bilge water, water ballast management, non-toxic antifouling paint, and waste management.
Often, the owners are paying a price by investing in the future of technology that eventually may be adapted to smaller vessels. In fact, advanced technologies and green initiatives have become more of a status symbol among owners, almost more than sheer size and design elements.
Renowned superyacht architects like Philippe Briand and superyacht yards around the world are well aware that luxury yachts are moving in the direction if sustainability so they're jobs are changing. For example, the Dutch yard Royal Huisman built Ethereal, the sailing yacht of millionaire Bill Joy, co-founder of Sun Micro Systems. Ethereal features a hybrid solution with a 500kWh lithium-iron phosphate battery bank that allows her to run her many systems without constantly engaging generators.
There are many other yachts, which endeavor to minimize their carbon footprint. Savannah, a 275-foot Feadship built in 2015, has a single engine, three generators and a combined total of approximately one megawatt-worth of batteries with exceptional charging systems. Black Pearl, the 351-foot sailing yacht from Oceanco, uses special shaft generators, which create electricity from the propellers turning when the yacht is under sail.
Fuel Efficiency and Superyachts
Of course, the key is to achieve zero emissions with no trace of exhaust gas. That's where companies like ABB Marine & Ports comes in with their Azipod gearless propulsion that the company claims has saved over 700,000 tons of fuel in the cruise ship industry. Developed in Finland, these pods contain a fixed propeller inside a skeg-thin pod that also holds an electric motor. This solution reduces the size of the generators needed to run the electric motors, thereby increasing fuel efficiency dramatically. Another focus has been on developing a fuel cell system. Some have been used successfully in superyachts and are scalable up to 3MW (4000 HP).
Although it's estimated that superyachts cruise at their maximum only 20% of the time, every little bit that can be saved both underway and at rest are important. Superyachts often act as test beds for these technologies that eventually benefit other segments of boating.
The Economic Impact of Superyachts
Superyachts take people to design, build, operate, repair and service. From naval architects and interior designers to project managers, welders, painters, carpenters, electricians and plumbers, the team of skilled workers it takes to create a superyacht is vast. But it doesn't end there. A yacht needs a qualified crew and myriad specialists to repair, maintain and provision it. A 150-foot yacht may take 12-20 crew including deckhands, stewards, a chef, an engineer, a mate and the captain. The vessel also needs multiple places to berth, refit and provision. It also needs insurance and potentially financing, and then there's the onshore spending, which is not insignificant. The economic impact of one superyacht is substantial.
One study determined that the global economic impact of the superyacht industry is approximately $27 billion. The US Superyacht Association speculates that a 180-foot superyacht will spend approximately $110,000 on provisioning, $350,000 on dockage fees and $400,000 on fuel in the ports it visits every year In addition, these vessels need ongoing maintenance that is done at these destinations where they may stay for three to four months to the benefit of the local community.
An estimate says that "for every hour worked in the shipyard, another four to six hours are worked in related industries (suppliers and subcontractors etc.), bringing the total man-hours to build a large yacht upwards of three million." Another estimate purports that a total of 250,000 people work in the superyacht industry worldwide, which includes jobs that are worth $7 billion annually.
Superyachts as Research Vessels
Superyacht owners are increasingly concerned about the health of the oceans and some regularly lend their vessels out for research projects. In fact, the International Seakeepers Society connects owners with scientists, allowing them to use yachts as platforms for marine research.
For example, the yacht Archimedes is being used for a shark research expedition near Antigua and Vava 2, the Ernesto and Kirsty Bertarelli superyacht, is involved in tracking hawksbill turtles in British Indian Ocean Territory and tackling coral reef research expeditions.
Norwegian billionaire Kjell Inge Røkke's REV will be the world's largest research and expedition vessel with an auditorium on board for the sharing of scientific findings. The vessel will carry 60 scientists and 30 crew and conduct research on climate change, overfishing and plastics pollution.
The caliber of individuals involved in superyacht ownership are finding a new way to define their onboard experience and rather than touting the highest levels of luxury, some are casting an eye toward sustainability as their legacy.
Superyachts Giving Back as First Responders
Superyachts travel to remote destinations or tourism-dependent and underserved communities. In emergencies, superyachts have resources to aid local populations and often act as first responders on scene. Their equipment and speed make them ideal platforms for disaster relief. Over the years, numerous superyacht captains have volunteered the use of their onboard watermakers to supply fresh water to communities in chaos.
Superyachts Helping Hurricane Survivors
YachtAid Global, a non-profit organization set up in 2006, works with yachts to help deliver and coordinate disaster relief and aid to coastal communities worldwide. Examples of assistance rendered include aid provided to island populations hit by hurricanes. The Bahamas after Hurricane Dorian were devoid of the basic necessities and superyacts rendered assistance there as they did in the British and Spanish Virgin Islands after Hurricanes Irma and Maria.
Superyachts and Earthquake Relief
Other examples include the vessels Dunia Baru, which provided relief to earthquake-struck Lombok and DragonFly, one of a number of yachts which recently took part in Operation Beagle to deliver clean water access to 8,000 school children in the Galapagos.
Looking to the Future
Sustainability is a hot topic around the world and the yachting community is no exception. The resources and influence of superyacht owners mean that this segment of the boating industry can make a difference in how these vessels are built and used thereby creating sustainable solutions to reduce their environmental footprint now and even more so in the future.
Related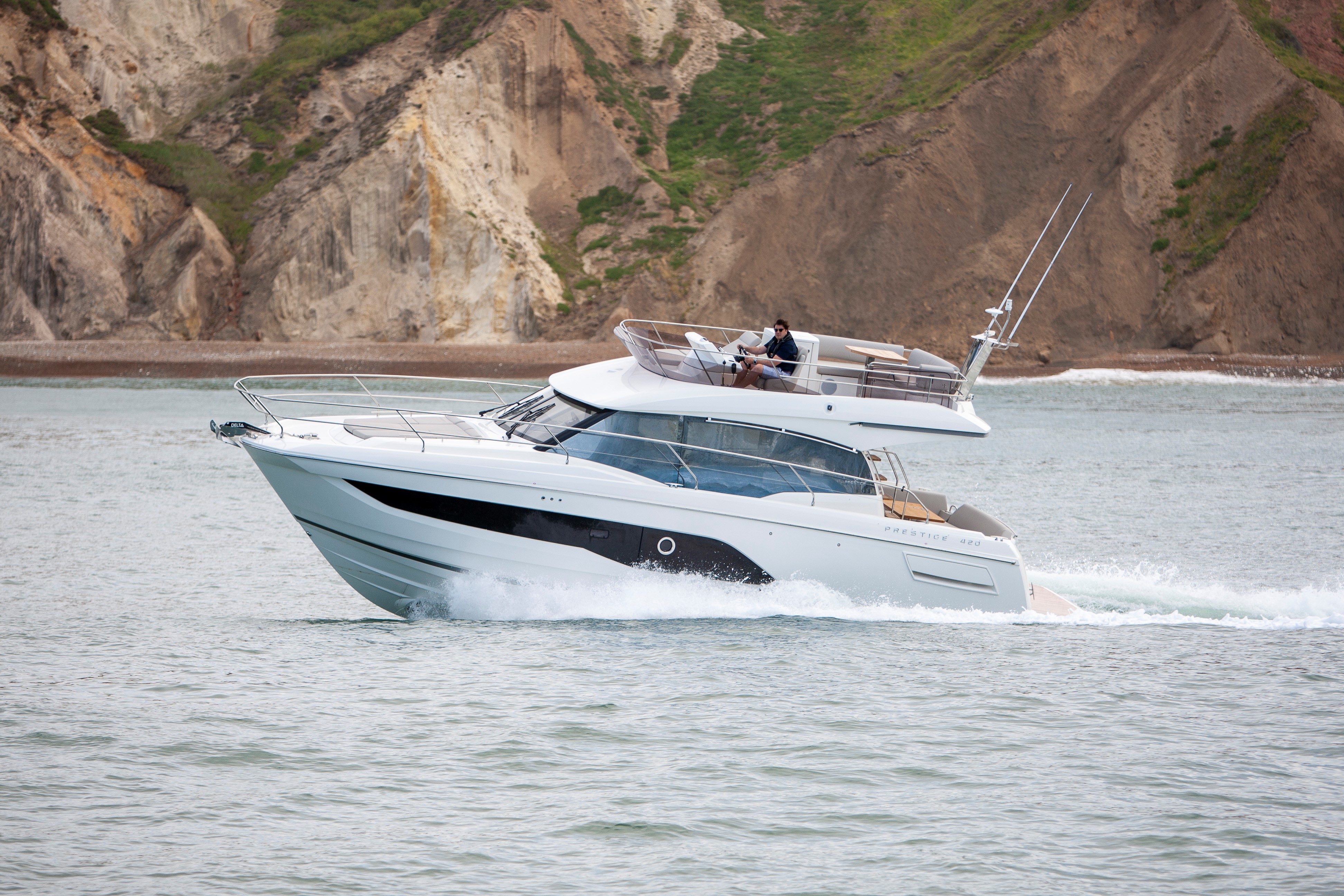 Prestige 420 Yacht Review
Lenny Rudlow walks us through the Prestige 420 Yacht. Is a smaller yachts the way forward?
Dinghy Safety And Etiquette
Heather Francis provides some simple tips on how to keep safe on the water, and how to uphold good etiquette...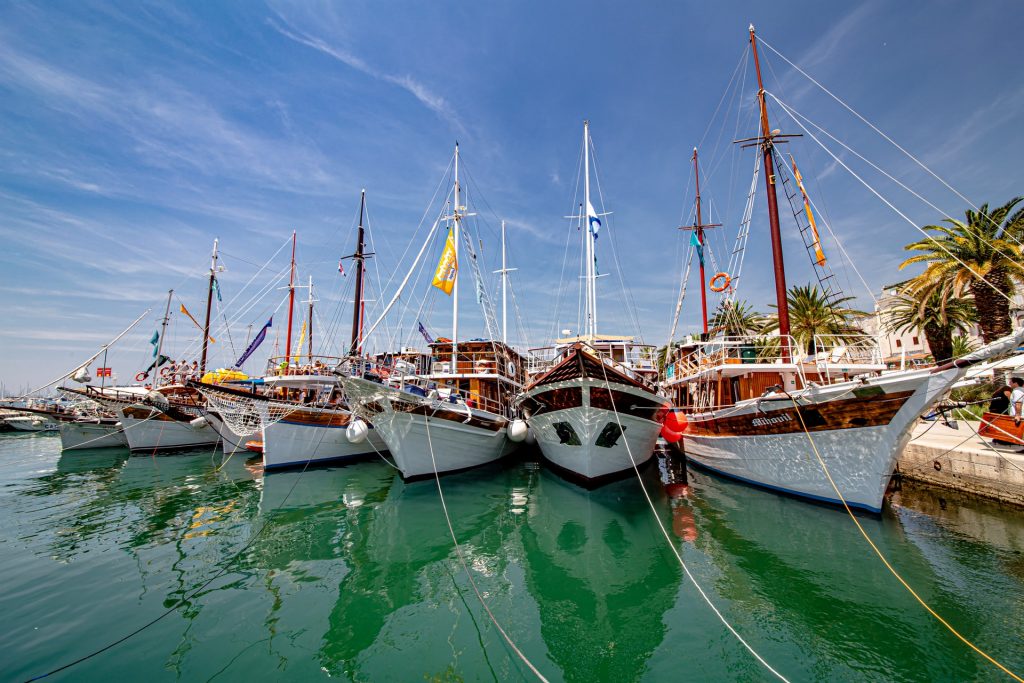 Storing Your Sailboat In The Tropics: Pro Tips
Heather Francis shares her tops tips on how to store a sailboat in the tropics.