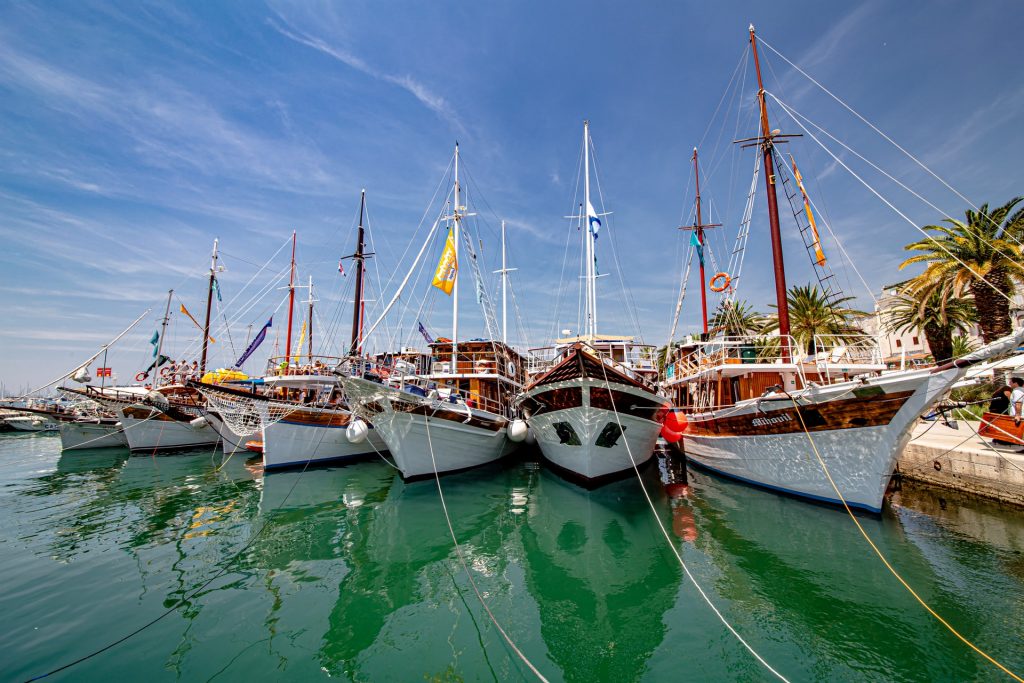 Photo credit: Hakon Grimstad from Unsplash
How Do You Store A Sailboat?
During our 12 years of sailing, we have hauled out our sailboat Newport 41, Kate, multiple times in Fiji and the Philippines. She has endured weeks of monsoon rains without us on board, months of glaring tropical sun and two cyclones. Each time we returned, it only took a few hours of airing her out and unpacking before we were able to sleep on board. Our secret? Nothing but a little hard work and elbow grease before we left.
An unprepared boat in the tropics can be a breeding ground for two small but mighty forces that can quickly overcome an unattended vessel. Mould and bugs, both quiet and invasive, they can wreak more havoc than a storm. However, all it takes to keep mold and bugs at bay is some thorough cleaning and organization.
Remove All Signs Of Saltwater 
Salt is your biggest enemy on a boat. Salt attracts moisture and moisture encourages the growth of mould and mildew. Unfortunately, the salt residue can be found in every nook and on every surface aboard a sailboat. Not only does it get splashed on the sails and decks when sailing in saltwater, but we also transfer it to every surface we touch in the form of sweat. Which means that making sure everything is adequately cleaned and dried before packing it all away should be your top priority.
Now is the time to empty every storage compartment, to open every hold, and to wash and wipe down every piece of equipment, gear and item that you regularly use. Also, wash all the gear that's been sitting around not being used. Before you put it all away rinse the storage compartment too.
The more freshwater used, the more salt residue is rinsed away and the lower the chances of mould and mildew getting a hold. For added salt-fighting power, add a cup of white vinegar to the rinse water. It is also essential to make sure equipment is thoroughly dry before stowing it again. Even clean gear will grow mold if put away damp. Be thorough and be patient; it will pay dividends.
Boat Exterior Sail Storage
Taking care of the sails on a sailboat should be a no brainer, but I have seen boats left for the season will sails on time and again. UV is hugely damaging, and leaving sails hanging idly in the sun will shorten their lifespan considerably. No matter how well-tied your sails are, left outside they can be set free and ripped to shreds in heavy winds. If you are gone for a month or longer, ensure to take down the sails.
It is best to drop the sails on a windless day. Wash and dry sails, allowing for extra time for the thick reinforce panels and UV strips to dry. Properly fold and stow somewhere that is leak-free and safe from animals like roaches and rats. Don't forget about the spinnaker, storm sail, code zero and other light wind/heavy weather sails. If they have been sitting for a while unused, they will benefit from a good airing and general inspection.
This is also an excellent opportunity to inspect sails for wear and tear. Checkpoints of friction and areas under heavy tension for abrasion or loose stitching. The off season is a great time to get any repairs, modifications or maintenance done to your sails. The local sailmaker will appreciate having lots of time to complete the work and might also have facilities for sail storage in their loft.
Running Rigging
The tropical sun is harsh on lines as well. Cordage left exposed and unused for months can quickly degrade. Lines left on deck can also pool water during rain and become whips during heavy winds, damaging paint/gel coat. While you're taking down the sails remove the running rigging too.
Lines are usually colour coded for easy identification but snapping a few photos of your set up will also help jog your memory when putting the boat back together in a few months. Running mousing lines will make it easy to reinstall halyards, and labeling any removable blocks will keep things organized.
Wash all of the lines with plenty of fresh water and any rope used for dirty jobs such as ground tackle should be scrubbed until clean. Soaking clean lines in the water with a dash of Woolite detergent keeps lines supple. Coil lines and leave them hanging with good air circulation for a day or two before stowing to ensure they are thoroughly dry. If you have space, I recommend hanging lines in a storage locker, or with the stow sheets with the sails they belong to.
Boat Vents And Outlets
Dorade vents and solar-powered fans are a great way to circulate air through your boat while you are gone, but they can let in bugs. Covering the opening with a piece of fine mesh or fly screen will keep insects out but still allow airflow. Just make sure the mesh won't get caught in the moving fan blades and cause trouble.
Close any thru-hulls that are not being used – head, engine exhaust etc. To prevent mud wasps and other insects from nesting in the opening try stuffing it with steel wool. Remember to leave deck drains, and bilge pump drain thru-hulls open so any water can escape.
Remove All Canvas On The Boat
The last thing to be removed outside is usually the bimini, dodger and other sun covers as they are still providing much-needed shade as you work to dismantle everything. Make sure to tie down any bows and supports for your canvas that are not removed. However, we have left some tarps up while away to keep the birds from making a mess of the decks we always make arrangements with the marina to have it taken down in the event of heavy weather, so they do not cause damage.
Wash cockpit cushions to rinse away the salt and prevent mildew from ruining your upholstery. Sunbrella fabrics should be hand washed and treated once clean and dried to preserve their water resistance and check manufacturers' suggestions. Store dry cushions down below to avoid unnecessary UV exposure.
Organising Your Boat Interior Galley
The galley is the number one reason for bugs on a boat. Attracted to food, insects like cockroaches, ants and weevils can leave an unwanted mess. But avoiding a bug infestation while you are gone is easy – get rid of the food source.
Empty the galley of any unused food. Opened packages, especially flour, pasta, rice and other grains, opened jars of sweet things like honey, molasses and jam will attract bugs. Although it is vital to get food off your boat, it doesn't need to be wasted. Consider donating any good but unneeded foods to yard staff or other boaters.
Inspect all unopened bottles and cans. Make sure jars are adequately sealed, and cans are not showing signs of rust. If anything looks suspect, it is best to get rid of it. Most boaters discard cardboard packaging on the dock but if you don't this is time to get rid of it as bugs, especially cockroaches, love cardboard. Any unopened dry stores to be kept should be collected and stored in an airtight container like a plastic tote.
Clean all storage containers, dishes, cutlery, pots, pans, cupboards and holds. The more thorough you are in cleaning the galley, the better. White vinegar is a natural deodorizer and excellent to use to wipe down the inside of refer units.
Thoroughly defrost fridges and freezers. Do not attempt to remove ice from the freezer with any sharp object, and you are likely to cause more damage to your freezer plates than the ice. Instead, place a bowl of boiling water inside the unit; the steam will melt the ice without harming the fridge. For stubborn smells like fish, wipe with inexpensive vanilla extract after cleaning. Leave lids slightly ajar to prevent mould.
Organising Your Boats Clothes and Linens
Clothes and towels that are regularly used throughout the season deserve a good washing. Items such as bed linens and seasonal garments that have been in storage should be aired to ensure they are dry. It is also a good idea to empty, air out and wipe down any hanging closets, especially those used to store wet weather gear.
Large ziplock bags and airtight plastic containers are great for storing clothes, towels and linens. If leaving clothes hanging cover items in compartments with plastic garbage bags in case of leaks from above. To absorb moisture and keep things fresh, add a couple of drier sheets to each bag or container. Even after months in storage, they will smell line dried and ready to use.
Remove and wash mattress and pillow covers and air out all the cushions and mattresses. A few hours in the sun will not only remove moisture transferred from laying on bedding but will kill mold and mites as well. Hatches above bunks are a prime spot for leaks mindful about storing things on bunks while away.
Powering Down Your Boat 
The most effective way to prevent solar panels damage is to remove them and stow them below. An alternate solution is to custom cut plywood panels to fit your solar array and tie them down securely. A 10-12mm thick piece of ply will not only protect your solar panels from flying debris during a storm but if you're parked near a palm tree will prevent damage from the occasional airborne coconut.
Turning off the wind generator and tying the tail to prevent the unit from spinning is a good idea, but it doesn't protect the blades from accidental damage. Removing the blades on most models only requires the turn of a nut or two and takes a couple of minutes. To prevent water ingress through the hub, secure a heavy plastic bag around the body.
It is essential to generate enough power to keep bilge pumps functioning while the boat is in storage but leaving fans, air conditioning or a dehumidifier unit running unattended can be dangerous – a simple electrical fault can cause a fire. Arranging for the marina to check on your boat once a week is an excellent way to prevent accidents if you choose to leave a unit running.
Cleaning Your Boat Surfaces
The last thing to do before leaving is to clean all surfaces of dirt, salt and mildew. Walls, counters, ceiling and floors all get the treatment. An excellent non-toxic and non-harming cleaning solution is simply a 2:1 mix of fresh water and white vinegar. Some people prefer bleach; however, vinegar will prevent mold and remove salt without the risk of damaging paint or fabrics and the harsh fumes. This deep clean will eliminate any last remnants of salt that linger from everyday movement around the cabin.
With everything cleaned and stowed and the cockpit's luggage, it is time to treat the boat for bugs. I don't advocate using heavy chemical bombs that require days of airing upon return. They are toxic to bugs, but they will permeate all fabrics and porous materials inside the boat and potentially be toxic to the crew. With the cabin clean and salt free, a douse of insect spray and a few traps for cockroaches and ants scattered around the cabin are enough to keep bugs at bay.
Checking Your Boat While You Away
Besides putting in the elbow grease before you depart another key to keeping your boat healthy while in storage is airflow and sunshine. Arrange for a caretaker or a friend living in the area check on the boat occasionally. Opening a hatch if it is a nice day will let heat escape and keep mold at bay, even for a few hours.
Your caretaker can also check the bilge pumps and make sure the cockpit and deck drains are free of debris. In case of impending weather, ask them to double-check that everything is secure, remove any canvas that might be damaged in heavy winds, and provide updates on storm damage. The small cost is worth a piece of mind.
A sailboat is no small investment, so it pays to take care of your asset. Spend a few days taking care of things well before you will save headache and heartbreak upon return. A little time and effort are all that is needed to ensure that your vessel will weather the time in storage well.
BIO: Heather Francis is from Nova Scotia, Canada and has worked and lived on boats throughout the world since 2002. In 2008 she and her Aussie partner, Steve, bought Kate, their Newport 41, in California and lived onboard and sailing her full-time since. They are currently in the Philippines looking for wind, and you can follow their adventures at www.yachtkate.com and @yachtkate
Related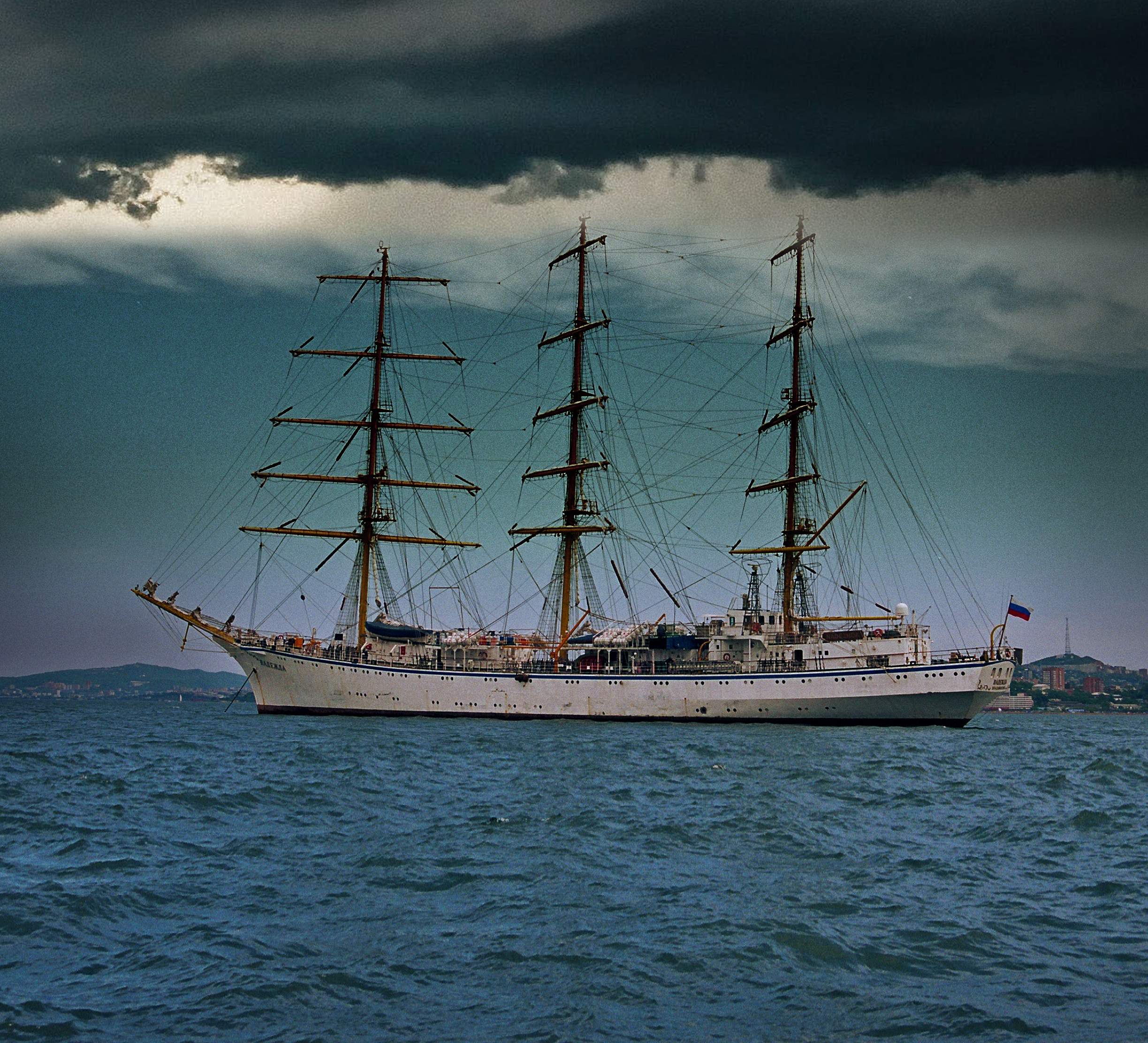 Yacht Prep For Storm Season: Hurricane Preparedness For Boats
Category:
Boat Maintenance & DIY
Get your boat ready for hurricane season with these tips from Captain Heather Francis.
How To Winterize Your Boat Or Yacht
A look at some of the basics of boat winterization to help you understand your choices.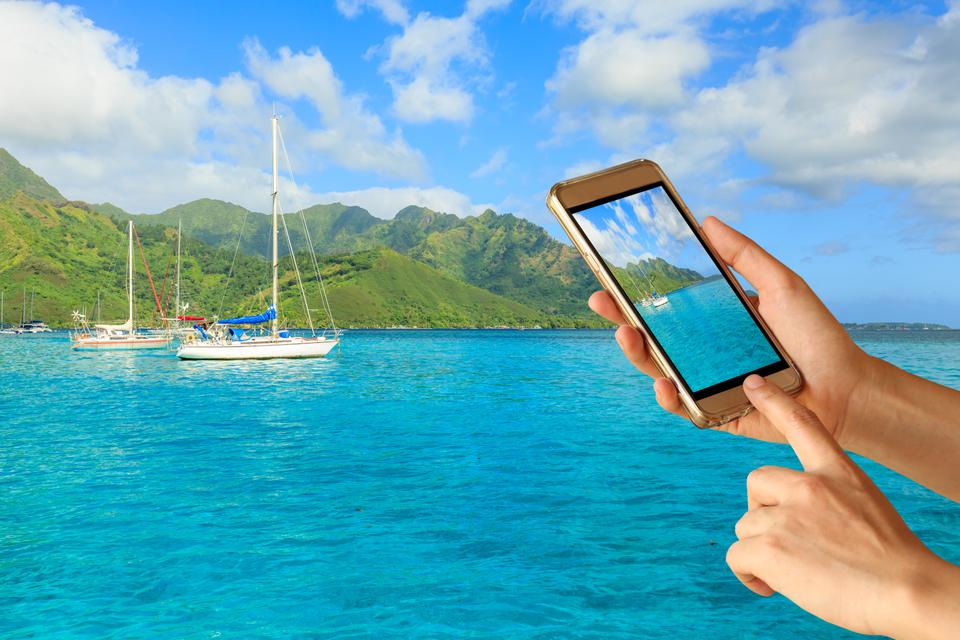 Booking Transient Slips And Mooring Reservations: Staying Tech Savvy
Tips on finding and booking anchorages, moorings and dock slips at marinas.