Nearly $140 million dollars was arguably a small sum for Steve Jobs—who had an estimated $10.2 billion net worth before his death—to invest on a yacht meeting the Apple visionary's high standards, but even more fascinating than Venus' estimated worth is the story behind this sleek, modern vessel.
Named after the Roman goddess of love, sex, beauty, and fertility, the 260-foot long Venus was a collaboration between Jobs and French designer Philippe Starck—and yet Jobs never got to see it set sail before he died at the age of 56 on Oct. 5, 2011 following a years-long battle with pancreatic cancer.
Speaking with Vanity Fair in 2014, Starck opened up the genesis of the mysterious boat, which was built by Feadship in the Netherlands. In 2007, Jobs called to speak with Starck—known for his exquisite work on hotels, restaurants, and furniture — about designing a boat for him, but the Starck employee who answered the phone was oblivious to the importance of the call and merely took a message.
"Can you imagine the aura of Jobs in 2007?" Starck said, laughing. "He was basically God! And she doesn't put him through because she didn't know who he is! We were off to a good start."
"For anyone who knew Steve, he almost certainly wouldn't call back after such a humiliation," added Starck, who revealed to Vanity Fair that the pair eventually spoke a few weeks later in what Starck described as a 15-second phone conversation. "Would you like to make me a boat?" Starck recalled Jobs asking him. "Well… sure," he replied.
The son of an airplane engineer and a long-time boat lover, Starck dedicated himself to collaborating with Jobs — but the project seemingly moved at a glacial pace from April 2007 to fall 2011, all the while Starck traveled to Jobs' home in Palo Alto, California, once per month for 12-hour work sessions with Jobs.
However, "I designed it all — all, all, all, in one and a half hours. The whole thing was wrapped up. I work extremely quickly," Starck told the magazine.
"I was in bed. My wife was sleeping next to me," Starck said. "Los Angeles reminded me of Steve, Steve sailing… I said to myself, "Hang on, I'm going to draw it."
Jobs told Starck that he wanted the length of the hull to be exactly 82 meters and for the boat to have enough room for "family and crew," which required "a total of six rooms, all of them identical."
Plus, the vessel needed to be silent. "Steve wanted to be sure that the teenagers could be set up in the front of the boat when he was at the back and vice-versa," Starck shared. "He was obsessed with silence. In his home, children did not make noise, nor the dog, nor his wife… no one made any noise, ever."
Venus was inherited by Jobs' widow, Laurene Powell Jobs, whom he married in 1991. Some of the best photos of Venus were taken on Jan. 2, 2015 near Norman Island, which is located on the southern tip of the British Virgin Islands.
"Ok, I'll become a Bond villain," wrote Instagram user @woodsholeinn after spotting the exquisite superyacht, whose communications receivers are hidden by a stunning upper deck.
View this post on Instagram
The boat fan got close to the rear of Venus, giving a glimpse of an expansive wood deck.
View this post on Instagram
"When will I get invited aboard?" @woodsholeinn joked in the caption of a third photo.
While Venus has been photographed at sea, Laurene has never released photos of its interiors. "As for the details, try to imagine the height of minimalism," Starck told Vanity Fair, encouraging readers to use their imagination.
In 2015, CNN reported that Venus is made entirely of aluminum and features 40-foot floor-to-ceiling windows, per the wishes of Jobs, who was known for being meticulous about the design of the iPhone and the other iconic Apple releases he oversaw.
"The [interior] philosophy was the same as for the exterior: the least of everything," says Starck, who suggested he isn't aware of the furnishings that ultimately went into the yacht. "In Steve's lifetime, I had formulated recommendations for the furnishings, but Laurene put in the furniture she wanted," he told Vanity Fair. "I'm not there to interfere in these people's taste."
According to CNN, the yacht features seven 27-inch iMacs in the command center, but speaking with Vanity Fair, Starck would not confirm the detail. Among the specifics he did share: The cockpit is "a piece of curved glass, 23 meters long, 6 centimeters thick."
As for the electronics Jobs selected for guests, "There are just commands, but there is no complex home automation. Each person would have their own portable controls with them," Starck reportedly told Mers & Bateaux.
Starck would not confirm the cost of the yacht, which CNN reported is worth $137.5 million. "Its price is totally normal relative to the work undertaken and to its religious quality," Starck said.
"No image of Steve Jobs aboard it or overseeing its construction has ever been shown — no one even knows if he was able to see the boat with his own eyes," reported Vanity Fair, but Jobs still praised Starck's work, the designer revealed: "The world's most powerful man, known as being the most intransigent, incapable of saying thank you or bravo, was telling us, "This is beyond all my dreams.'"
Reflecting on the masterpiece, Starck proclaimed, "There will never again be a boat of that quality again. Because never again will two madmen come together to accomplish such a task. There'll never again be so much creativity, rigor, and above all philosophy, applied to a material creation. It was not a yacht that Steve and I were constructing, we were embarked on a philosophical action, implemented according to a quasi-religious process. We formed a single brain with four lobes."
Related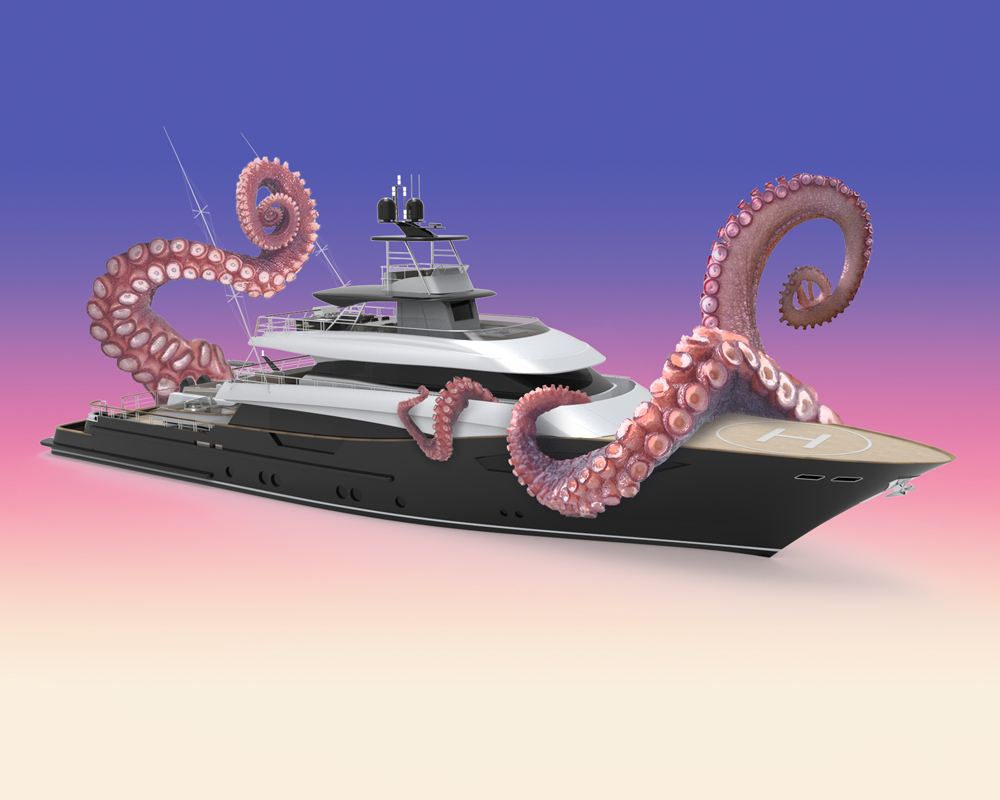 Cloud Yachts: A Digital Superyacht Gallery
Find out why NFTs superyachts in 3d reality are becoming hot property in the marine industry.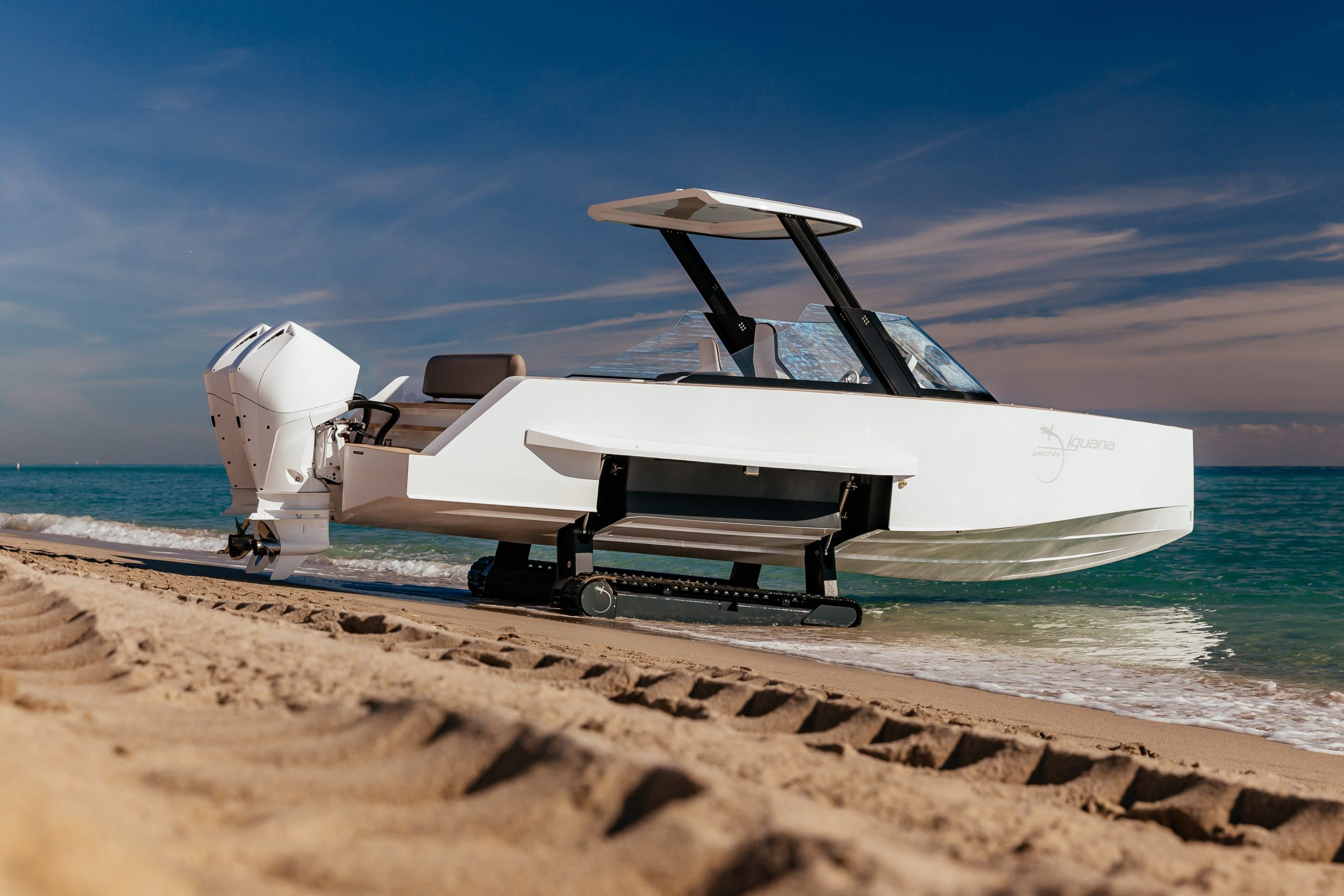 Tenders Guide: From Dinghies To Luxury Superyacht Playmates
Find out which tender type is best suited to your needs.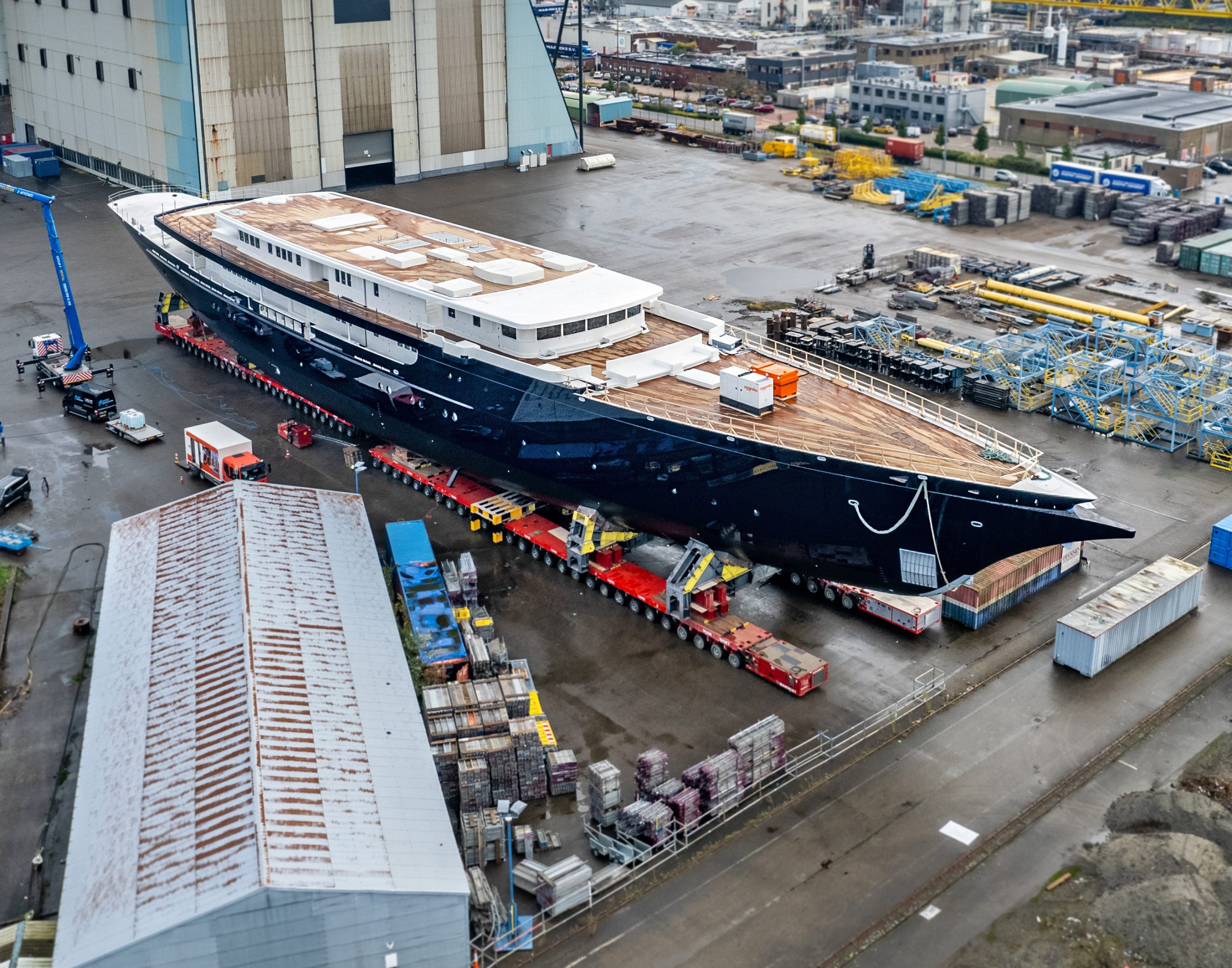 Jeff Bezos Yacht: A Celebrity Boat Steeped In Mystery
Learn about Jeff Bezos' new luxurious marvel of a yacht.