Springtime is a great time to cruise from Florida to the Sea of Abaco in the Bahamas. It's warm but not hot, busy but not crowded and sporty but not dangerous because it's well ahead of hurricane season. Best of all, the tiny Sea is nearly as protected as a lake once you get there, and each harbor is different so there's lots to see and do and never get bored.
Making the Crossing
The shortest hop from Florida to the Sea of Abaco will be from Miami or Fort Lauderdale. First, find your weather window with winds under 20 knots. Much higher and you're in for a lumpy ride as you head nearly directly east for 200 miles. The Gulf Stream will want to push you in a northerly direction so check your GPS and course correct often. For slower boats or parties who want to break up the trip, stop at Bimini and overnight in one of their world class marinas.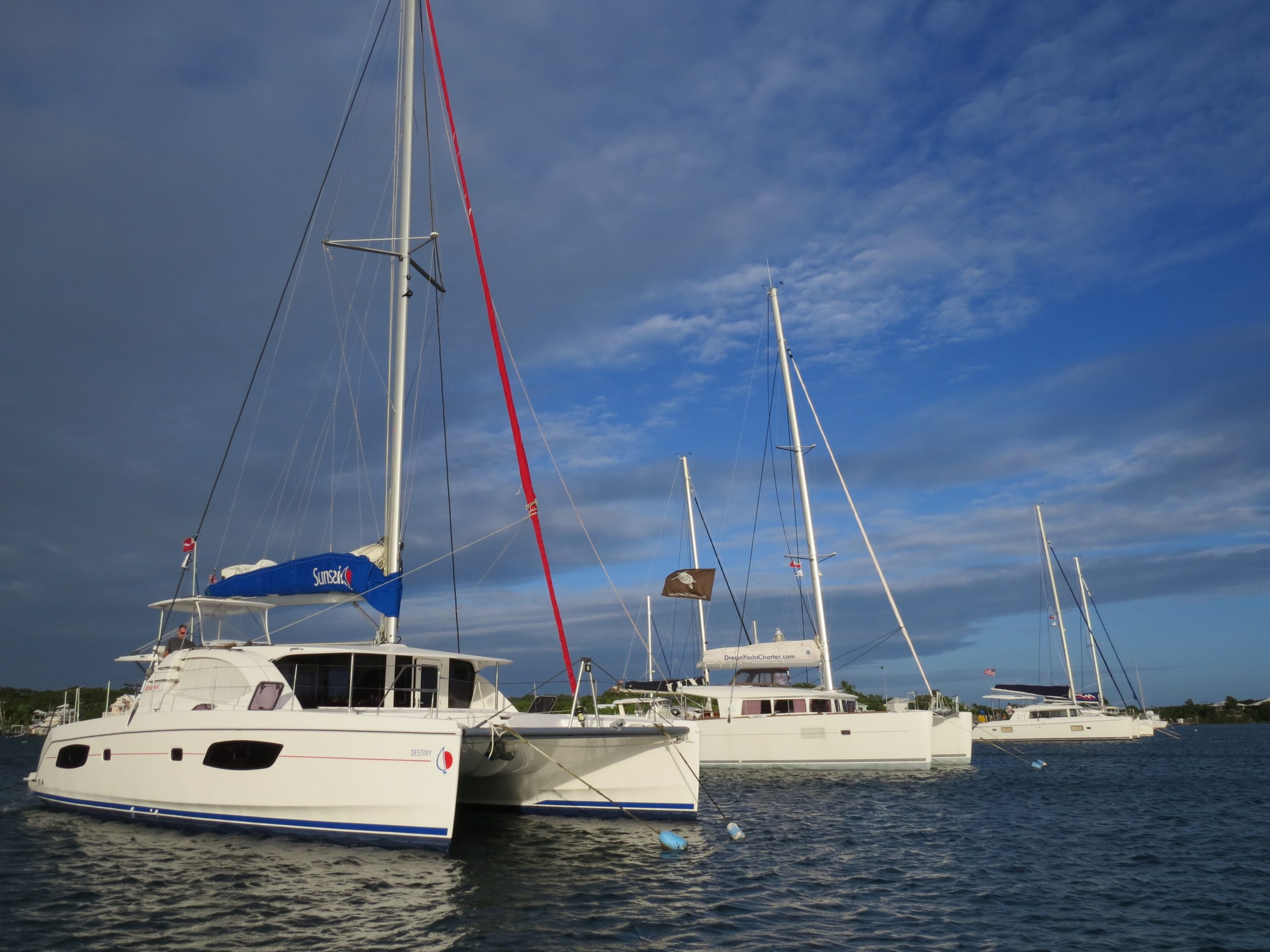 Above: Sailing catamarans on moorings in a harbor in the Abacos. Photo by Zuzana Prochazka.
Access to the best part of the Abacos is on east side of this crescent-shaped land mass of Great Abaco which is somewhat protected from the bruising seas of the Atlantic by its own island/reef system. You can stay mostly tucked in between Little Harbor in the south to Green Turtle Cay in the north as you ease your way up in Disneyland-style cruising.
Little Harbor
Coming up from the south of Great Abaco, duck into Little Harbor to swim with sea turtles or try some tasty conch salad. The teardrop-shaped cove is outside of the Bight of Old Robinson with the headland of Tom Curry Point. Inside, you can snorkel with visiting dolphins and rays or explore the many surrounding caves. Pete's Gallery and adjacent restaurant are the focal points.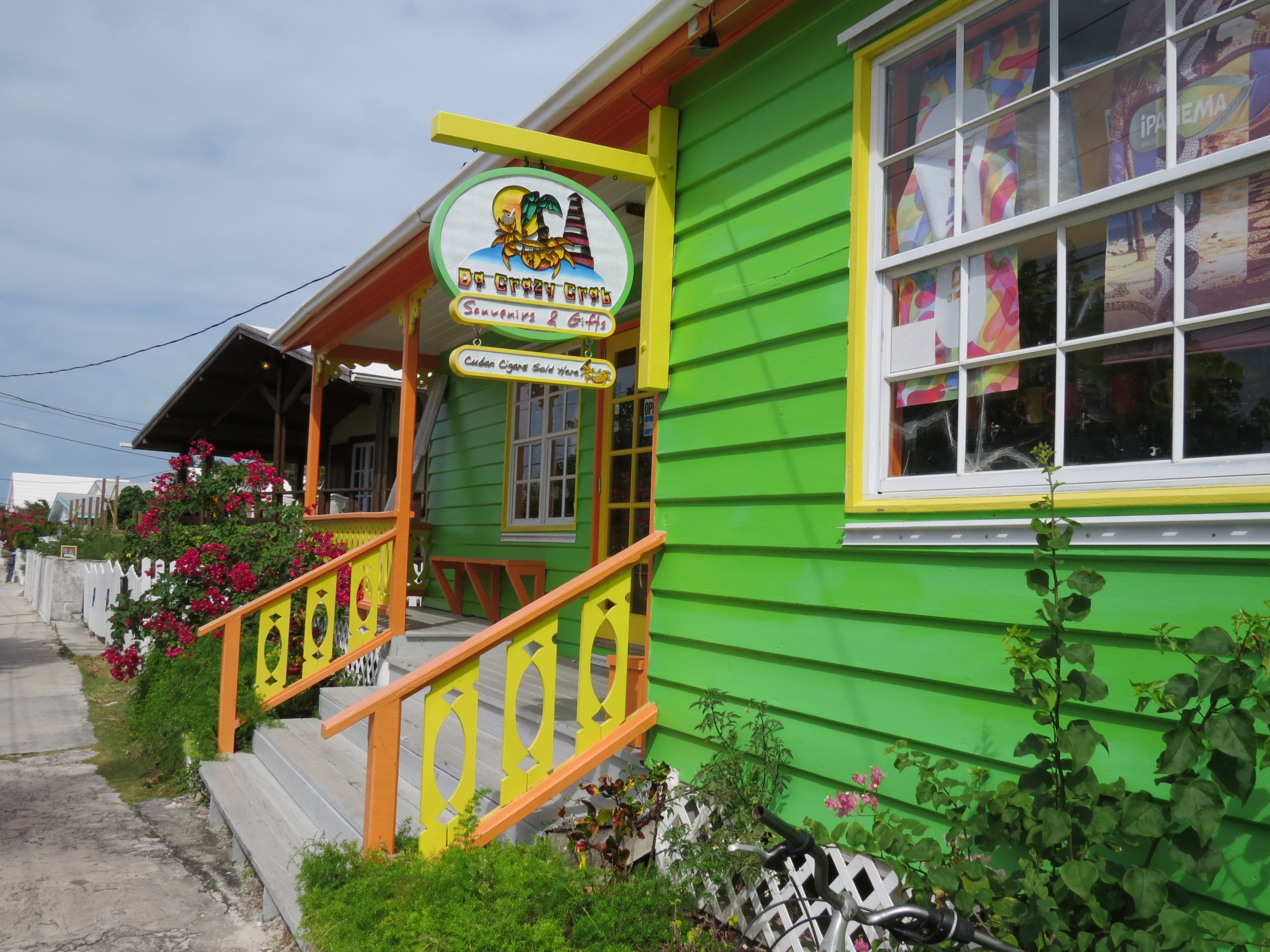 Above: Local stores provide great places to explore and shop for locally-crafted arts and souvenirs. Photo by Zuzana Prochazka.
Purchase a locally-crafted work of art (they can ship to anywhere in the world) or take a tour of the foundry next door. You can ask for ice and get a great fish dinner with drinks but there are no other services here – just a calm harbor that's sheltered from all winds except strong northeasterlies. When it's time to leave, watch the tide. At mean low water, there is only 3.5 feet of water across the bar at the entrance.
Hope Town
As you head north, stop off at Tahiti Beach on Elbow Cay just north of Tilloo Cay. Anchor off this gorgeous beach and swim ashore to lounge on sugary sand. For the evening, head up to Hope Town and its 130-year-old lighthouse. Settled in 1785 by British Loyalists, Hope Town is a two-street waterfront with brightly painted examples of colonial architecture. Many have names like Toad Hall and Wee House, and some show off fancy décor from lace trim to pineapple encrusted shutters.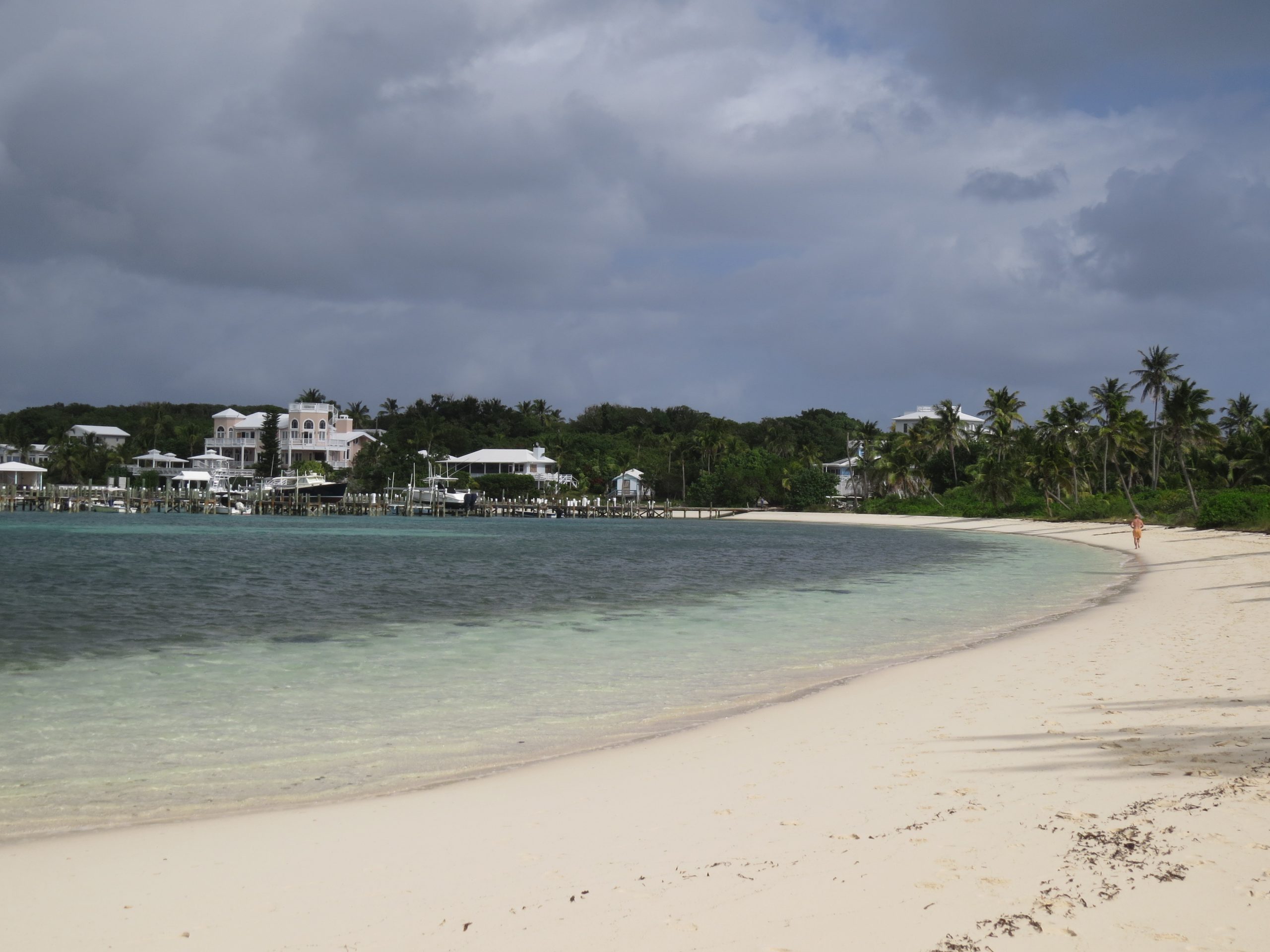 Above: Tahiti Beach in The Abacos. Photo by Zuzana Prochazka.
The Hope Town Lighthouse beacon went into operation in 1863 and today, is one of only two manned, kerosene-fueled lighthouses still in operation in the world. A trek up the 200-plus steps inside is a must, if only for the fantastic views from the top.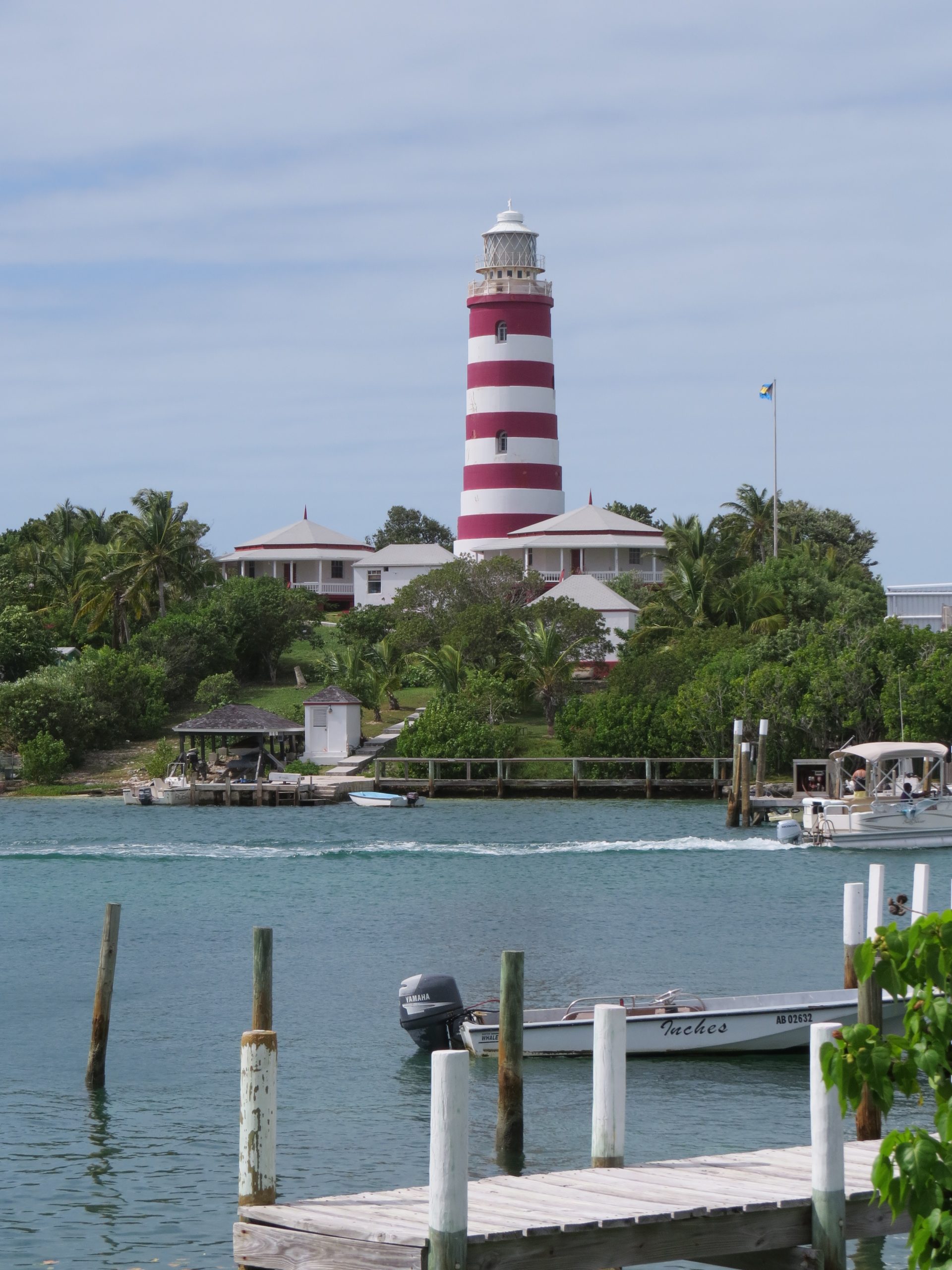 Above: The Hope Town Lighthouse on Elbow Reef in the Abacos. Photo by Zuzana Prochazka.
By boat, the entry to Hope Town is well marked, if a bit tricky. A shallow but well-marked dog-leg channel leads from the Abaco Sea into the round harbor full of moorings. Dinghy to one of the waterfront bars like Captain Jack's for a grouper burger and a local version of rum punch. There are multiple resorts to choose from and there are fuel, water and ice available. From Hope Town you can also book a dive trip or a bonefishing expedition.
Man-O-War Cay
Entering Man-O-War Cay involves a bit of threading the needle due to the narrow entrance. Once inside, dock at the marina or catch a mooring in this slim strip of harbor. You can walk to most places including the windward side with its beautiful beaches or get a golf cart tour which comes with some colorful history from the local driver. An extended trip to the northern-most point of this two-mile cay brings you to the tip where the calm waters of the Sea of Abaco and the rougher waves of the Atlantic co-mingle.
The community is small and tightly knit. Many families have been here since the settlement was established in the late 1700s. Man-O-War has been known for its boat building expertise since the 1880s including the popular Abaco dinghies. Stroll down to Albury's Sail Shop where handmade canvas bags have been created for three generations. Each of the colorful creations is uniquely Sojer (the name for the local residents) and they make great gifts.
Marsh Harbour
Marsh Harbour is the capital of Abaco and a launching pad for ferries to the outer cays as well as the hub for bareboat chartering. Marsh Harbour International airport is just a 15-minute ride from the center of town and provisioning is easy with well-stocked grocery and liquor stores.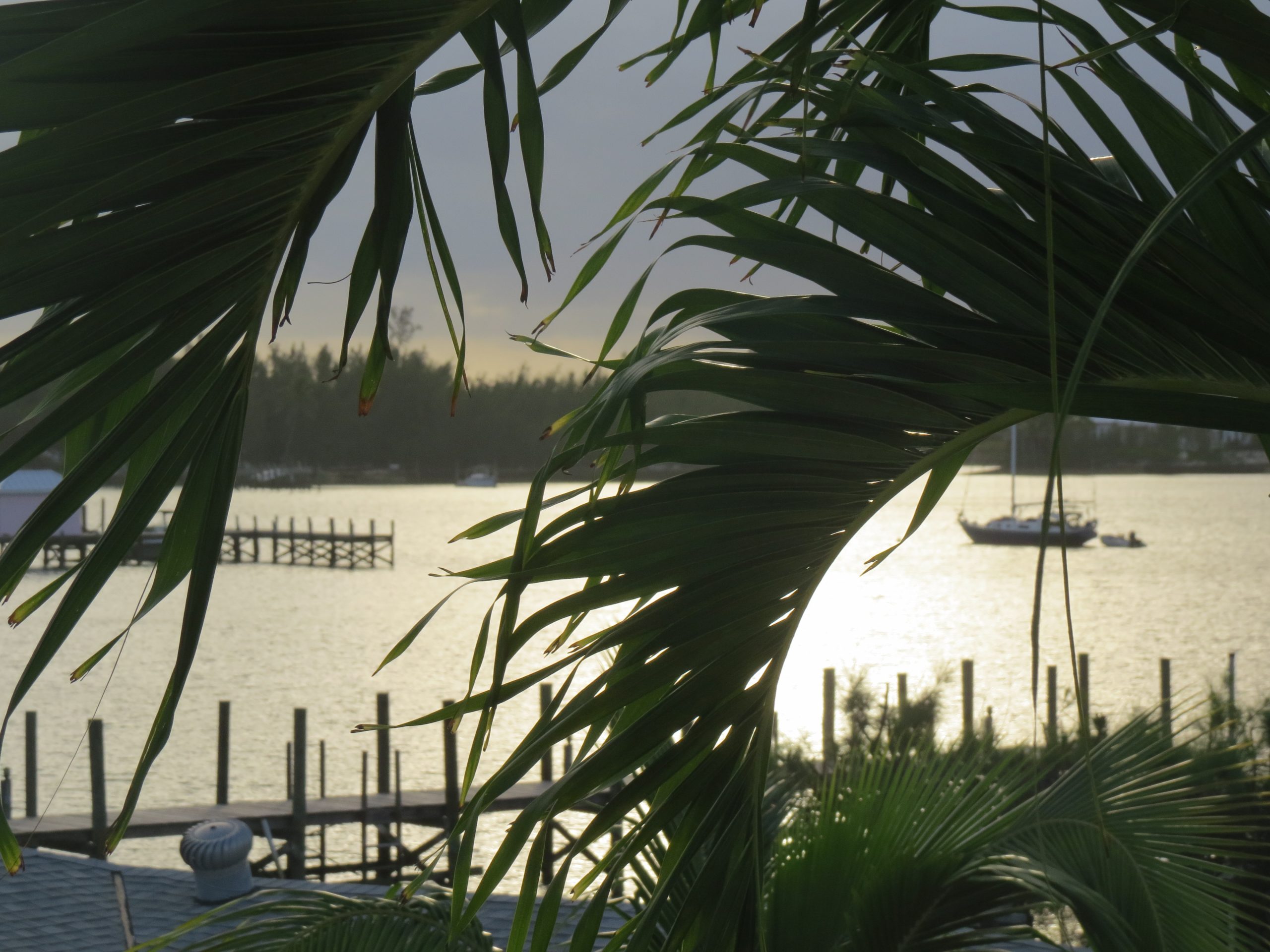 Above: A Marsh Harbour Anchorage in the Abacos. Photo by Zuzana Prochazka.
Eating out is easy here at Snappas Grill and Chill where you can have a cheeseburger in paradise and listen to a happy hour band or at the upscle Curly Tails. The main drag through town has numerous quaint boutiques that sell island clothing and souvenirs, as well as a duty-free shop with luxury goods. For great snorkeling, try Mermaid Reef around the corner.
Great Guana Cay
The nine-mile-long Great Guana Cay offers everything from exciting nightlife to well-developed infrastructure for the necessities. Just eight miles to windward from Marsh Harbor, Guana Cay is a barrier island that protects the center of the Sea of Abaco. Sheltered from the northeast and southeast, its small marina on the leeward side has a resort with docks and dinghy access. The holding ground can be sketchy here due to underwater grass so a better nighttime spot is around the corner behind Delia's Cay where you'll also find a few moorings.
Perhaps the most famous of Guana's tourist attractions is Nipper's, a multi-level, colorful bar and restaurant on the windward side that hosts pig roasts on Sundays and pirate parties throughout the year. Just a short walk, Nipper's is the place to let your hair down and enjoy a rum punch at the swim-up bar.
At the northwest tip of Guana is Baker's Bay, a wide anchorage that is protected from the north and east. The anchorage is enormous but shallow throughout so don't tuck up too close. Take the dinghy around the tip to the windward side only if it's calm and anchor among the high points of the reef for good snorkeling.
Around And Back
If you continue north, you'll find yourself in Green Turtle Cay with its charming bar and small marina. Instead of doubling back down, you can go over the top of Great Abaco and head back toward West Palm Beach to cruise more of the Florida coast. These compact cruising grounds are perfect for a weeklong getaway or you can fly to Marsh Harbour and charter a boat for week, thereby skipping the crossing altogether. Either way you do it, you'll be glad you did.
Related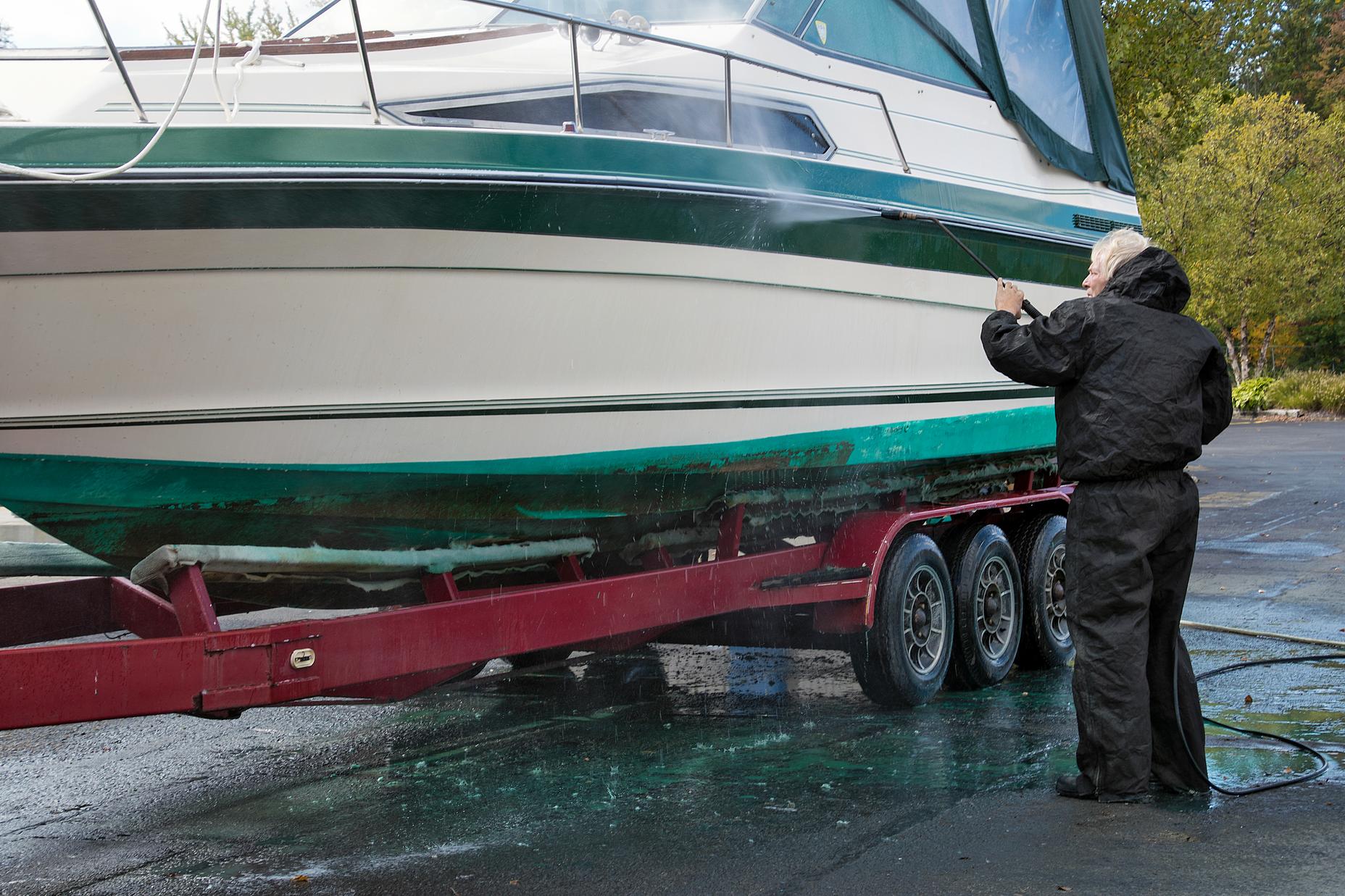 Spring Commissioning A Yacht: Getting Your Boat Ready For The Season
Tips on how to get a yacht ready for the boating season.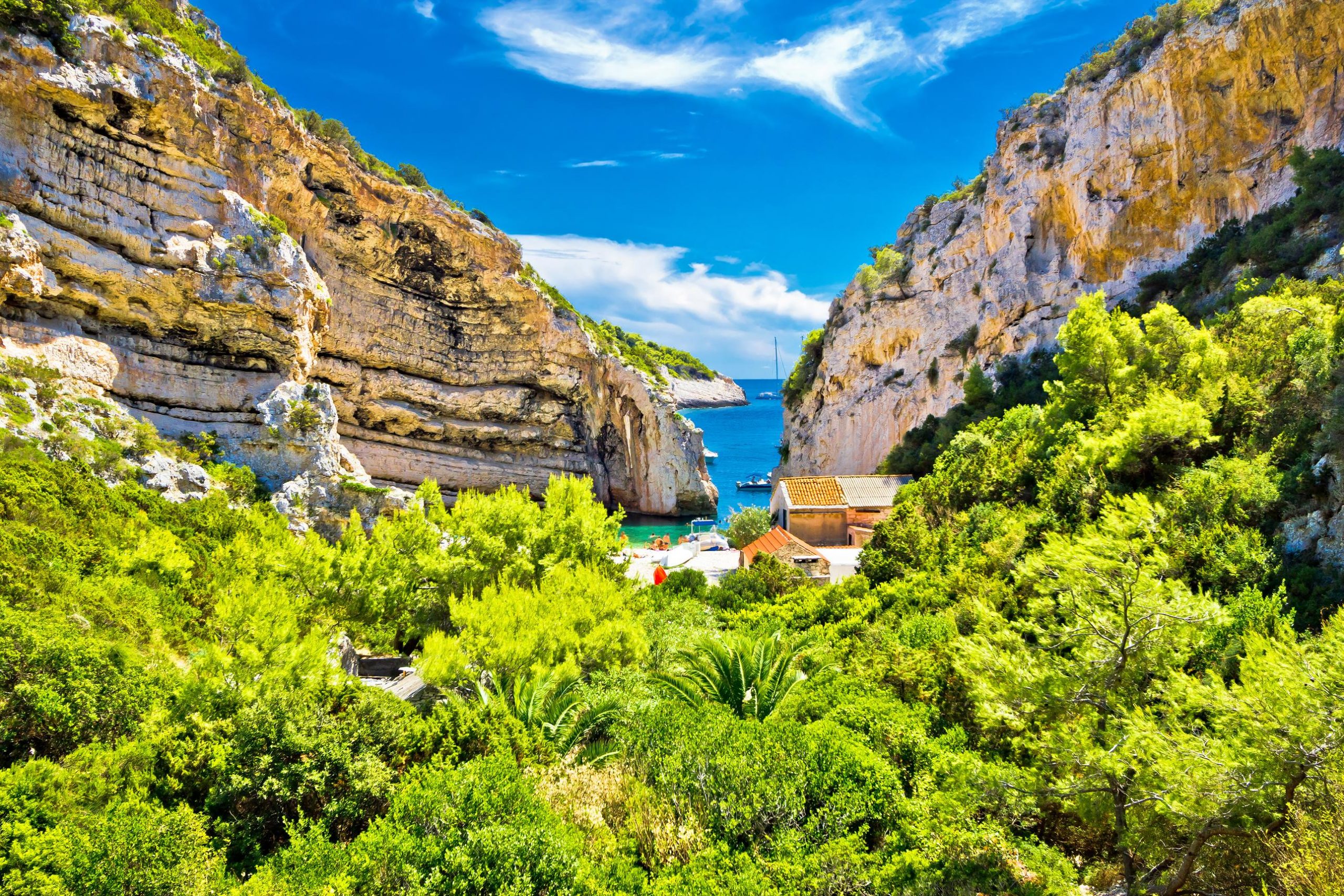 Destination Croatia: A Charter And Cruising Guide
History, food, wine, sailing and glamour – this top destination has it all!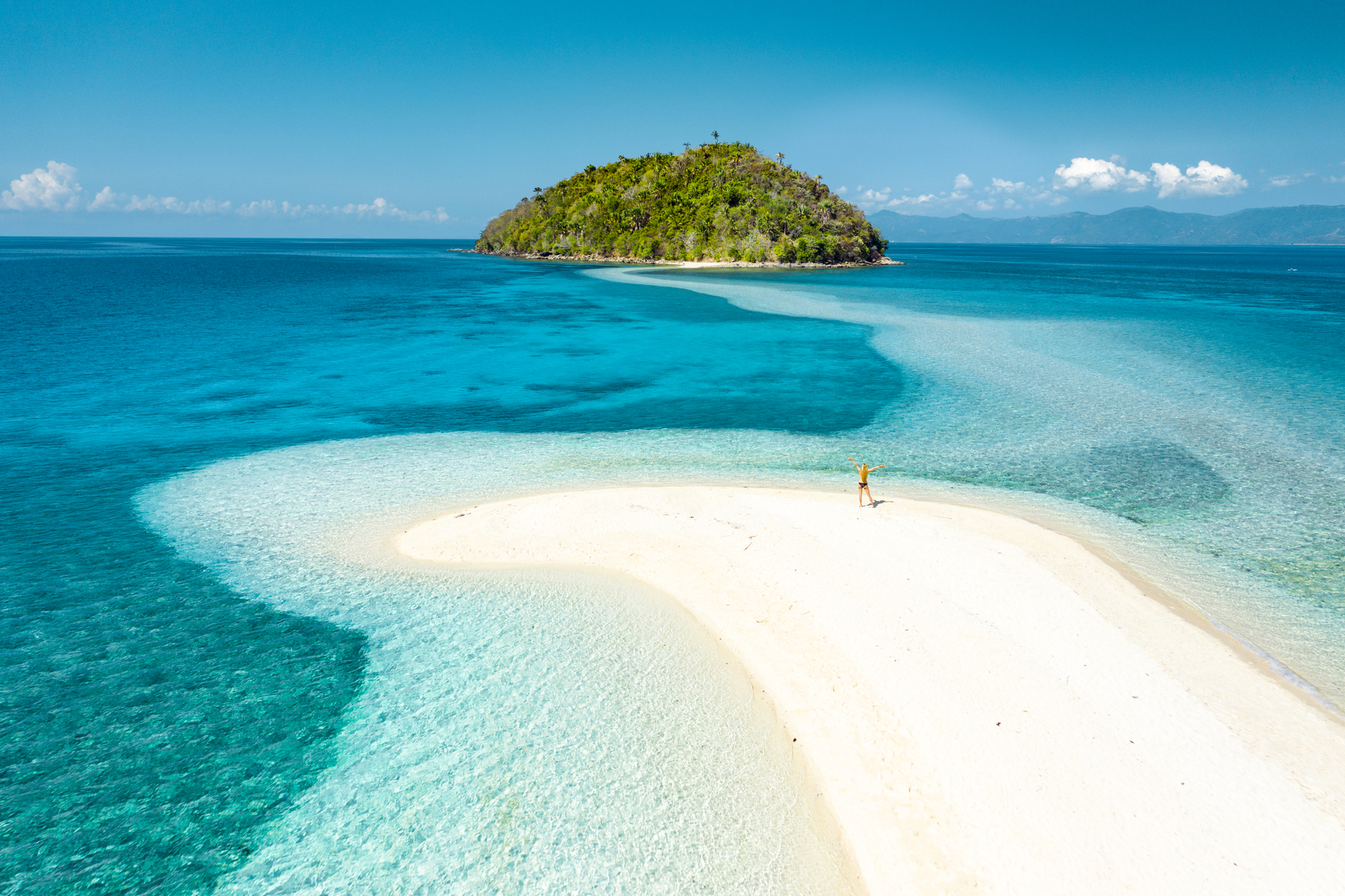 Sailing the Philippine Islands: A Cruising Guide
The Philippines boasts over 7,100 islands, making it a diverse and exciting yachting destination.