Buying a yacht with a partner may be a good option for people with common interests, and there are many advantages to sharing ownership. Not only do you get to share the economics and the maintenance chores, you also get to share activities. And while you don't always have to use the boat together, be aware that yacht partnerships based solely on a time-sharing agreement or as a way to save money rarely work out.
I've known several sets of yacht partners over the years who have made the compromise work, with varying degrees of success. Some people are better at sharing ownership than others, and I don't think I myself could make it work. I'm very particular about my boat—I want things to be done in certain ways, and I like being in charge. That said, if you have the flexibility, the will, and the right partner, here are four specific scenarios where buying a yacht with a partner worked well.
1. Your partner likes the same kind of boating activities you like.
My friend Bob and his brother Steve own a powerboat together. Yes, they're family, but what makes owning a boat together work for these guys is their love for fishing. They usually go fishing together, and they share the maintenance and operational costs equally. This kind of partnership works, and works well.
2. Two professionals who love to sail competitively.
I knew an architect and an engineer who both had the means to own a Beneteau First 42 sailboat individually—but being professionals, both were short on time. That made sharing a boat work well for them. They raced together, alternating helm time from race to race, and then they divided up the remaining weekends and time on the boat according to their individual cruising needs and time availability. They also had complementary personalities: one was a do-it-yourselfer, and the other was happy to pay the expenses instead of putting in sweat equity. They both got to race and recreate without feeling the need to be on the boat every weekend, and I sailed with them for eight years before buying my own boat.
3. Partners who own one boat, and share ownership of a second boat.
These friends keep their family boats (used for cruising) separate from their shared boat (used for racing).
4. Sharing ownership times five.
This group of five people found themselves crewing together, became friends, and when the owner changed jobs and moved out of state, they decided to maintain their time together by collectively buying the boat and becoming partners. A large number of yacht partners certainly makes things more difficult, but in this case, it worked.
It's important to stress again, you have to have the right match of personalities and common activities. You also need to have a written agreement, outlining your understanding of how the partnership is going to work. Be sure to talk through issues like maintenance, maintenance costs, time-sharing, who's responsible when something breaks, and where they yacht will be moored. Also, don't forget to agree in writing on how to dissolve the partnership amiably, if and when the time comes for one or both of you to move on—a key component in sharing ownership, since being able to sell your share when you want out, or when you want a new boat, must be considered ahead of time.
Buying a yacht with a partner is certainly not for everyone. If you're simply trying to limit your financial exposure while having access to a boat, chartering, organized fractional ownership,  joining a boating club, or even renting a boat may be a better option for you. But if you know someone you enjoy sharing time with and the economics work out well, consider sharing ownership as an option.
Related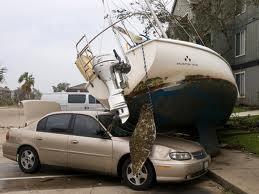 Boat and Yacht Insurance: Are You Covered on Land?
When your boat is sitting on the hard, don't count on your homeowner's insurance policy.
Buying or Selling a Used Boat? Accessories Matter.
Whether you're a buyer or a seller, the accessories a boat or yacht has can make a big difference in...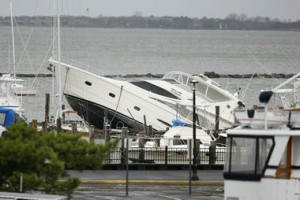 Should You Consider Buying a Storm Damaged Yacht?
Buy a storm damaged yacht and you may save a boatload of cash. Or, you may discover you've barely primed...