Bluewater Sailing
Andrew Mason has racked up over 100,000 bluewater nm during his sailing career working as private captain to a series of private owners, learning his trade through various occupations before finally putting into practice everything he learned in his first role as a private captain working with their owners taking them on day sails on expensive yachts and making safe passages, helping to turn their dreams into reality. He has spent the best part of fifty years living from only a sea bag containing his earthly possessions and has cruised the world's most tumultuous passages. More often than not, he would drop anchor by a blip of an island in the Caribbean.
Standout moments in Mason's career include working as Fishery Patrol and seizing a Cuban fishing vessel engaged in illegal fishing on the Grand Banks off the coast of Cape Cod, being dismasted 350 nm east of Bermuda, and sailing from Newport to Kinsale, Ireland.
Mason was exposed to the water from the beginning while living on the Gulf Coast of Alabama. It wasn't until he was in his early twenties serving four years in the U.S. Coast Guard, that he realized his soul "belonged" to the ocean. As he eloquently puts it in his own words, "I scanned the horizon and observed the mighty ocean void of anything but waves, sky and an occasional seabird when I realized I am destined to be here." At the ripe age of seventy, Mason reflects wistfully on the half-decade he spent at sea. Here are some lessons that he learned along the way:

Above: Captain Andy Mason sitting on the bow rail of Canvasback, Little Harbor 52, before getting underway for the start of the Bayview to Macinaw race.Image via Andy Mason. 
1. Work in Marine Construction
First, you need to understand the components of a boat and how they function, how to maintain it, and how to repair it. "A basic knowledge of plumbing and electrics is needed because it's common for issues to arise at sea. Also, knowing about construction materials and weights gives you a real advantage," says Mason. Gaining the necessary knowledge and experience is required to maintain a boat, thus allowing you to make safe passages.
Before working as a captain, Mason worked in marine construction and as a Maritime Insurance Adjuster, where he gleaned much information about what to do if you get into a precarious situation. His knowledge and understanding of boats landed him roles as a Marine Design Project Manager, which led to his first job as a private captain. "If you understand boats, you can work almost anywhere in the marine industry," advises Mason.
2. Before Any Long Voyage, Employ A Meteorologist
Mason refers to consulting the services of a metrologist as 'cheap insurance' and 'an informative and practical exercise.' "It only costs between three and five hundred dollars, and when you consider that you're dealing with a million-dollar yacht, it's a no-brainer,."
Meteorologists study the weather and atmosphere and use scientific research and mathematical models to predict patterns and forecasts. They use sophisticated software to collate data from satellite images, radar, remote sensors, and weather stations worldwide. When they look into your planned route, they will research air movement, pressure, and temperature changes to determine various causes that can influence atmospheric conditions.
"They are working with this data day in, day out, across years and years, and spot patterns that regular weather stations and apps cannot see," says Mason.
One great example that Mason gives is when he flew his crew from Florida to Rhode Island and New York. The day before they were supposed to depart, he received information from the meteorologist, who recommended that they should not leave for another week due to forecasting a tropical storm. Meanwhile, there were no reports of bad weather from mainstream weather stations. "Everybody thought I was crazy for delaying the trip. But I trusted the meteorologist." The following day Mason sat in Newport and watched waves break over and what is better known as "The Perfect Storm" descended. The storm was so catastrophic that it was made into a movie years later. The meteorologist saved Mason and his crew's lives.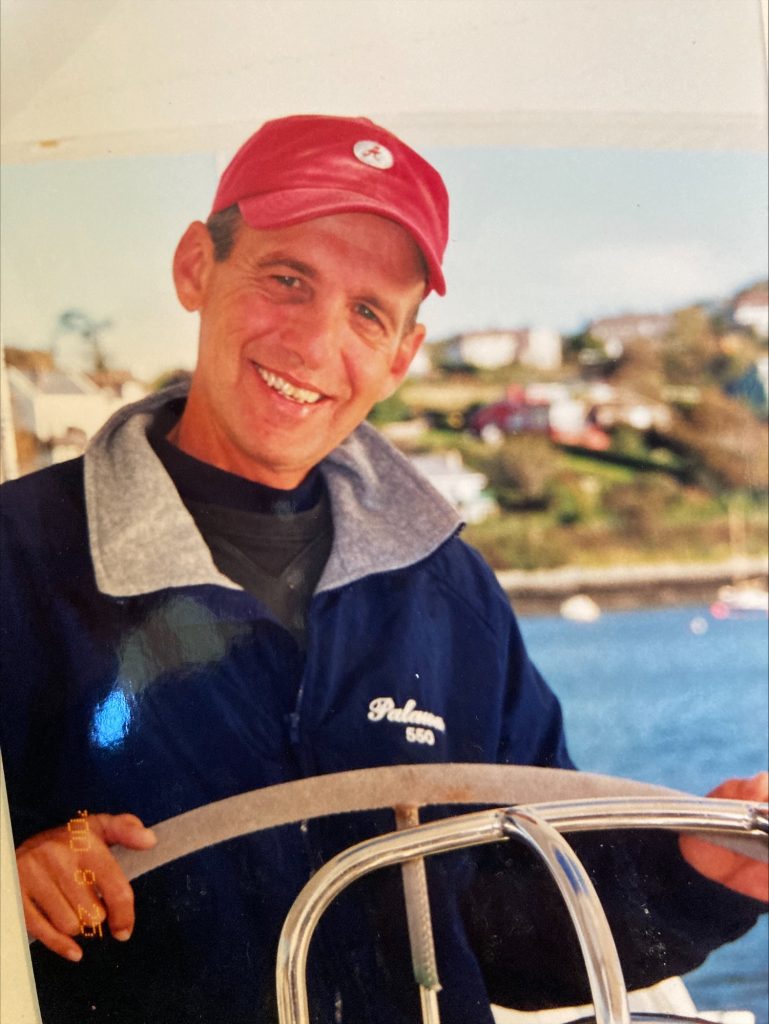 Above: Captain Andy Mason standing at the helm of Palawan in Kinsale Ireland. Image via Andy Mason.
3. Find A Mentor
Learning from an old friend or relative as obsessed with the ocean as you will make learning fun. Mason's mentor and lifelong friend Stan Moye was a voracious reader and introduced him to sailing legends such as wayward sailor Tristan Jones, "These guys became my heroes and inspired me to learn more about my craft,". Neatly bringing us to his next tip:
4. Attain A Copy Of The Seamanship Series By Richard Henderson
Mason relied on a small library of books that he kept on board. He began devouring books from his sailing heroes and drawing as much information as possible to gain what later became encyclopedic knowledge. Mason's must-have sailing books start and end with any book by Richard Henderson, who wrote countless sailing books covering everything from bow to stern, at sea and ashore. These 'sailing bibles' suit novices and more experienced sailors.
5. Buy A Used Sailboat
Mason's first boat was a used sailboat, Vela, a 1958 24ft Bill Shaw designed Yawl, and began learning on the water through "the school of hard knocks, "sailing her on every spare minute. And on days when the weather kept him ashore, he spent his time making improvements to her, improving his manual skills. Going out on a boat with a few dents and scratches meant that Mason was not worried about sailing her in challenging conditions or tight spaces, making him a bolder sailor at sea.
6. Take A Monohull On Long Passages
Mason advises anybody embarking on a long passage to avoid multihulls. His theory on catamarans is that "their most stable position is upside down." Mason points out that while catamarans are ideal for spacious living, they are best suited to island hopping in areas without challenging sea states. "Only a monohull is robust enough to survive the hard knocks that the big blue throws at you,".
7. Visit The San Blas Islands
Ok, this tip is not strictly related to seamanship, but I was itching to ask a man who has visited every far-reaching corner of the globe about his favorite destination. His answer, The San Blas Islands, just south of the Panama Canal is an archipelago comprising approximately 365 islands and cays, of which CUNY Indians inhabit 49. They are postcard picture perfect and culturally rich, governed by the Guna indigenous group, you can learn about Guna culture and traditions.
A Life Lesson From An Old Salt
When I ask Mason if he could fire me across some images of him on his sailing expeditions, he replied, "I'll rattle around the ole shoebox and see what I can come up with.", spoken with an Alabaman twang. This response reveals who he is; a resourceful man with simple taste, living a simple life. When I ask him if he has any stories that etch in his memory, he replies,
"It's not a case of where you go or what you see and do, but who you are with and the characters you meet that color those memories." I couldn't think of a better closing line.
Related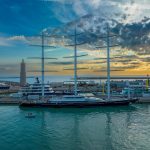 Maltese Falcon Yacht's Sustainable Facelift: Refitted And Repaired
For optimal efficiency, you should get a refit schooner rather than later.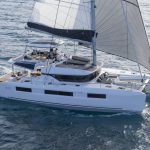 Lagoon 51 Flybridge Sailing Cat Review
Lighter and longer: a new sailing catamaran refreshes French builder's line.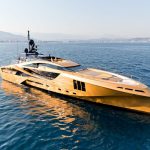 How to Sell A Yacht: Expert Advice From A Superyacht Broker
Are you selling your yacht? Find out why it may be worthwhile using a broker.