Sea Ray is world-famous for building boats, and though they're not so well known as a yacht builder, remember that they have produced relatively large sport yachts such as the 630 Sundancer. Recently they re-entered the yacht market with the Sea Ray L650; the "L" indicates luxury, and this model made the yacht grade without any doubt. Now, the newest addition to the Sea Ray luxury stable is the L590 Fly. Though some wouldn't feel comfortable calling vessels under 60′ yachts, we think that anyone who steps aboard the L590 will agree that it deserves the title. Watch this brief video of the L590 for yourself, and decide if you agree.
This model was launched at the 2014 Fort Lauderdale International Boat Show, where we shot this video. Bear in mind that the L650 Fly was just introduced at the 2014 Miami International Boat Show. Clearly, Sea Ray is making a rapid and major push into this up-scale market. And Sea Ray has also recently announced an express version of the L650, so it's a good guess that we'll see an express L590 pretty soon, too. Which way the luxury line goes from there is anybody's guess. But the fact of the matter is, people who have owned and loved Sea Ray boats have plenty of options that can keep them with the same manufacturer as they grow from boat owner to yacht owner.
To see plenty of examples, just look at these listings for Sea Ray sport yachts and cruisers over 50′.
For more detail, read the full review on boats.com: Sea Ray L590: Luxury Incarnate
Also on boats.com is a story about our first test run on the boat:
Sea Ray L590 Test Run: Triple Zeus Pods In Action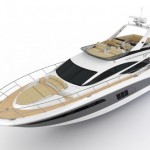 Related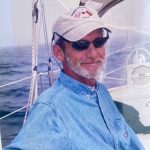 Seamanship: 7 Lessons From Old Salt Captain Andy Mason
Andy demonstrates that a career path in sailing is not always a straight line.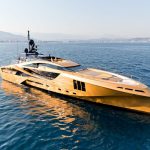 How to Sell A Yacht: Expert Advice From A Superyacht Broker
Are you selling your yacht? Find out why it may be worthwhile using a broker.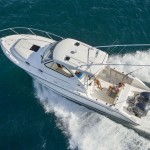 Saltwater Fishing Boats Guide
From center consoles to expresses and convertibles, which fishing boat is best for you?