Cruising The Ocean: Carrying Out Scientific Research
Biologist, photographer, and sailor Paul Hamilton co-founded a non-profit conservation organization, Biodiversity Group, for 18 years before co-founding Triplefin, with his partner Jo Bowman, who specializes in marine education and research. They have dedicated the best part of their lives to marine conservation, carrying out projects from their research vessel.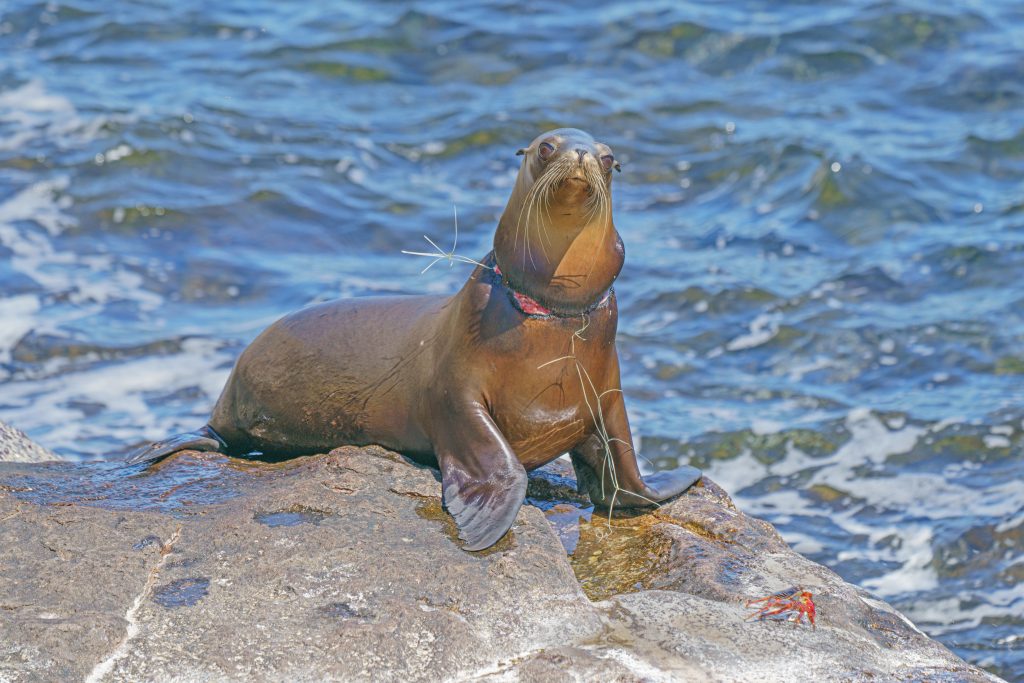 Above: Sea lion at San Pedro Martir. Image via Paul Hamilton. 
Paul and Jo were migrating northward, fleeing the heat of southern Baja, California, island hopping from one anchorage to another when they spotted plastic jugs that fishermen use as floats on traps and nets bobbing on the water's surface. Using binoculars for closer inspection it could see that the bobbing mess was in fact a humpback whale entangled in a ghost net.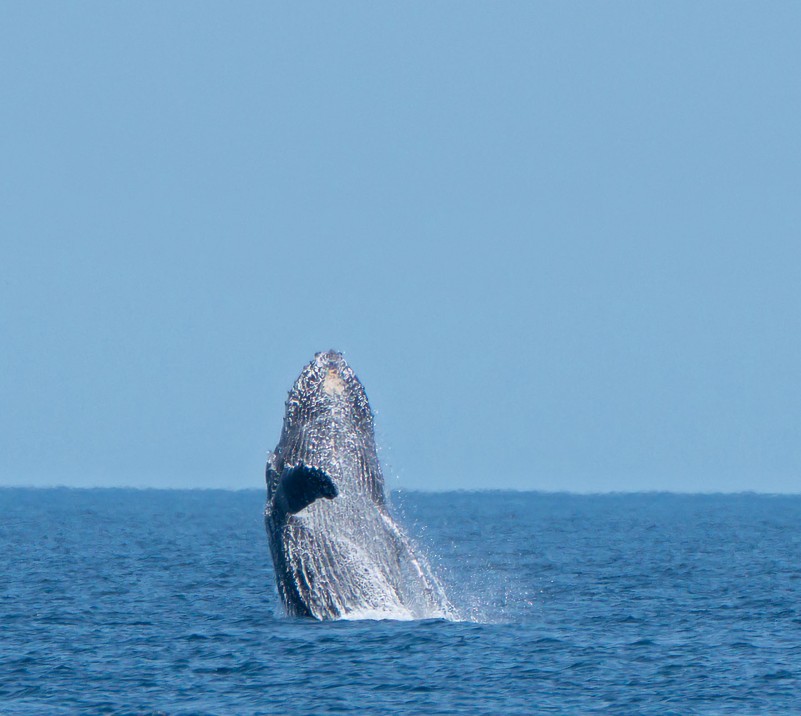 Above: Humpback breaching after being freed. Image via Paul Hamilton.
Saving Marine Life On A Sailing Catamaran
Fortunately, they had diving sheers to hand, since they use them to remove nets and lines. Living aboard a boat, they regularly sail into marine life in danger, and do what they can to help. Paul dug out his snorkel and flippers, jumped into the water and began tentatively swimming towards the whale, maintaining a safe distance, until she was aware of his presence. The poor whale was hardly moving. Paul kept track of her movements by following the slight undulation of her tail, bobbing up and down on the water's surface, as she was dragged back and forth with the lull of the water. Up close, he could see that the reams of netting and rope were smothering her; she was wrapped up like a mummy.
Starting at the front, he cut line after line of monofilament and one nylon rope cord after another, hoping to locate an eye. In an attempt to connect with her, he began "singing" to her in his best humpback whale gibberish. Eventually, he managed to locate one of her eyelids. Her tranquil deep black eye the size of an orange slowly opened, and they exchanged glances — perhaps a mutual understanding of a common purpose.
A thousand and one cuts later, Paul recognized the line of her mouth. She had been gagged and bound by the net, an image that would later haunt Paul. Snip after snip, he cut the layers away gradually exposing her ebony-dark skin. Now he could see the grooves between the tip of the lower jaw.
Then he sensitively climbed over her and positioned himself above her oyster-shaped head, lifting plastic away from her snout little by little, to ensure he didn't startle her. All the while, Jo was encircling them on the boat, and since she had a better view she directed Paul from the deck.
Humpbacks are recognised for their interspecies altruism. Paul was fully aware that she could gobble him up at any given moment, but she was aware that he was helping to set her free. And while they exchanged no words, they conversed on another level. Perhaps spiritually.
Once Paul had finished removing the netting from her snout, she tried to open wide, but she was still bound. Paul has missed a line out. Finally, she could flex her jaw. And after some more cutting, she opened her mouth wide and lightly shook her head side to side. Who knows how long it had been since she was able to move freely.
Reacting quickly, Paul kicked his flippers as hard as possible and swam away from her to get clearance in case she accidentally hurt him while moving through the water. The sprawling nets also posed a big threat since he could easily get caught. Rising to the surface for air, Jo alerted him that the net was caught in the whale's baleen. Paul returned to her to extricate the alien plastic from her feeding sieve, tugging it as gently as possible. "She gagged, and I tugged. She wiggled from side to side, and I pulled," says Paul. They worked it forward until he finally managed to fish it out. "We got it!!" Paul exclaimed, talking to the whale like an old friend.
The netting acted as a straitjacket, plastering her pectoral flippers to her body. Several times Paul dove into the water pulling away strands entangled in her barnacles. Eventually he managed to free one flipper and then another. She gracefully stretched out a flipper on each side.
As he cut the line further down her body. She seemed to know that the job was not complete. Patiently she waited while he unwrapped a line that dug a gash into her dorsal fin, leaving a mark likely to remain there for the rest of her life.
Paul cut, she squirmed. He cut again, and she wriggled. Then he snipped lines around her fanned tail, and she jiggled, freeing herself. At last, there was only one line left to snip, a single cut and finally, she was free to swim away. "We did it!!" Paul exclaimed as she made her descent. Incredibly, she swam towards Triplefin, their research vessel and sidled along adjacent to Jo. Perhaps she understood that their whale-sized vessel and our captain Jo contributed to her salvation. She gave a few spouts and dove into the ocean.
Watch footage of Paul freeing the whale from the gill net on YouTube.
Alas! Uncovering A Shark
Before anything else got caught in its web. Paul and Jo worked together to remove the net from the ocean. As they hauled up the heavy festering net, the foul stench from the carcass made them gag. As they were hoisting it up, they saw the corpse of a shark. It was barely recognizable. They cut the bloated shark parts out of the net and hauled 369 feet of gill net onto the deck.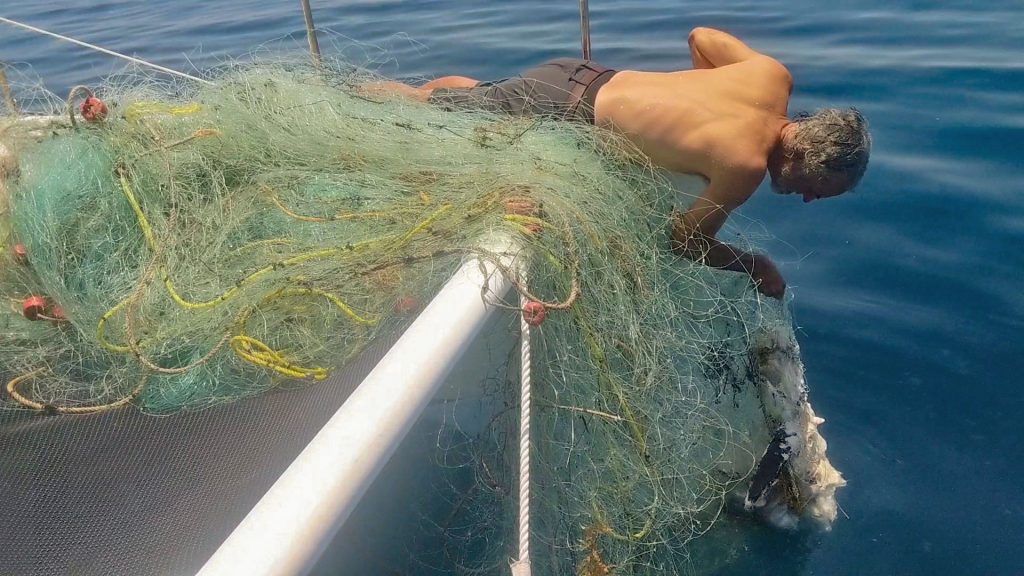 Above: 369 feet of gill net being hauled out of the ocean by Paul Hamilton. Image via Paul Hamilton.
Making A Splash For Freedom
Paul and Jo sat on the deck and respited to reflect on the day's events. Far in the distance, they saw something moving along the horizon. It was the humpback whale breaching. They identified her by a raw notch in her dorsal fin. Was she communicating with her lost pod, or scratching an itch caused by her wounds? Or, was her splash an expression of pure joy and liberation.
Ocean Conservation
While Jo and Paul's encounter was a success, they later learned that standard protocol requires that boaters call for professional assistance.
You can subscribe to Triplefins YouTube channel to see video footage of their projects from Triplefin Expeditions and Project Triplefin which supports ocean conservation in the Sea of Cortez and beyond. Or, if you would like to sponsor Paul and Jo helping them to purchase solar panels and an electric engine to use for their projects on the water, you can contact them directly through Triplefin.
Do you want to become a more responsible boater? environmentally friendly? Read our article Yacht Owners Participate in Environmental Efforts, or find out about the latest Eco Friendly Toys For Boats.
Related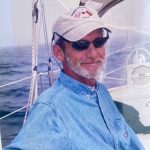 Seamanship: 7 Lessons From Old Salt Captain Andy Mason
Andy demonstrates that a career path in sailing is not always a straight line.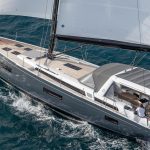 Beneteau Oceanis Yacht 60 Boat Review
French builder Beneteau introduces new flagship in their premium Oceanis line.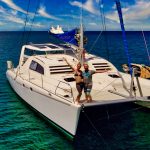 Buying A Liveaboard Sailing Yacht: A Rollercoaster Journey
Have you ever considered living on board a boat? Read about The Camerons first-hand experience.