When the Sabre 48 Salon Express made her debut in the fall of 2011, she had some of the crankiest old salts on the water nodding with praise. I don't think their faces are actually capable of smiling—that would mean a boatbuilder did something wholly right—but if you caught them in the right light, you could see their eyes twinkling as this new hull made her way across the water.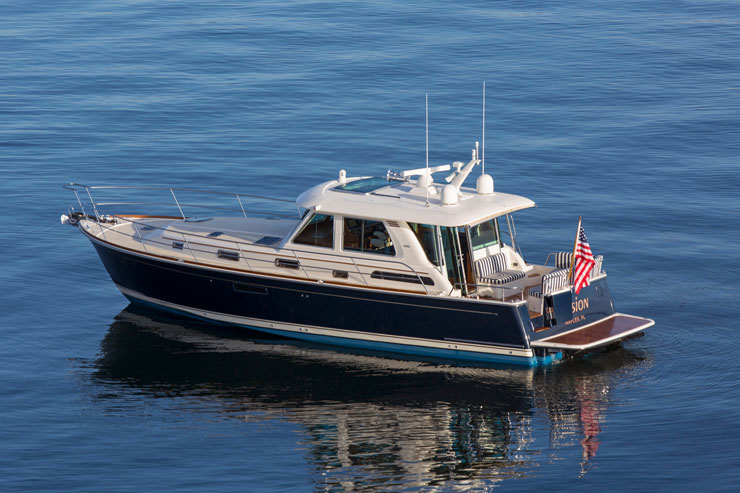 Many of the toughest critics in the business were impressed not only by the Sabre 48 Salon Express' sweet Down East styling and tumblehome transom, but also by her performance: tracking true even in sea trials with six-footers and 25 knots of wind. With her standard twin 550 HP Cummins MerCruiser Diesel QSC 8.3 engines paired to Zeus pod drives, top speeds were reported around 34 knots.
Buyers loved the boat too—and still do today. "If you took the total of sales on all the boats, it's the highest dollar-producer that Sabre has ever built, and it's on track to possibly be the greatest number of hulls they've ever built as well," says Chris DiMillo at DiMillo's Yacht Sales in Glen Cove, New York. "People love this boat. We're a Sabre dealer. We order five or six a year. We never have them in inventory. People always buy them before we get them. This is the first time in five years we've had one in inventory."
The 48 Salon Express was the first model with an interior that Sabre designed around the pod-drive propulsion system, which, as on most boats, takes up less space than a traditional engine-room setup. The newfound space was big enough to create a crew or kids' stateroom with 5' 10" headroom. DeMillo says the Sabre 48 Salon Express was thus the first boat in her size range to be available with a three-stateroom, three-head layout as an option—including the queen-berth VIP in the forepeak and a noteworthy queen-berth master.
"Since 2011, the market has changed and people have imitated it, but it was the first boat in this size range that had an amidships master with a walkaround berth," DeMillo says.
Owners also could use that third-stateroom space as a utility room with washer and dryer, maybe an oversized freezer for long-distance cruising, or perhaps extra stowage or a workroom. Various hulls on the brokerage market will have owners who chose to use the space differently.
Interior woodwork was cherry, with classic teak and holly soles. In a nod to modernity while maintaining a classic ambience, the heads included glass tile accents.
Right now, DeMillo is offering the 2015 Sabre 48 Salon Express Gemini Odyssea at an asking price of $1,095,000. The original owner loaded her with options including a Freedom Lift, retracting sunroof, Stidd seats and an extended salon sofa.
"It really has almost every option you can get," he says.
That base price on Gemini Odyssea of just over $1 million is noteworthy, because the base price brand-new on the Sabre 48 Salon Express in 2011 was $920,000. With popular options, hulls priced out around $1.1 million to $1.2 million. They're holding their value well on the brokerage market today, even for early-year models; as of early November 2016, an owner in Jupiter, Florida, was asking $879,000 for his 2012 model.
"Relative to anything else on the market, this is getting a better return on the purchase price," DeMillo says. "Sabre manages the inventory and availability, so the market's not flooded with inventory. We're delivering hull number 95 to somebody next month, and right now, there's a few boats on the market. There's a little more than there has been before, but they tend to sell very quickly, a couple of months."
See current Sabre 48 Salon Express listings.
Related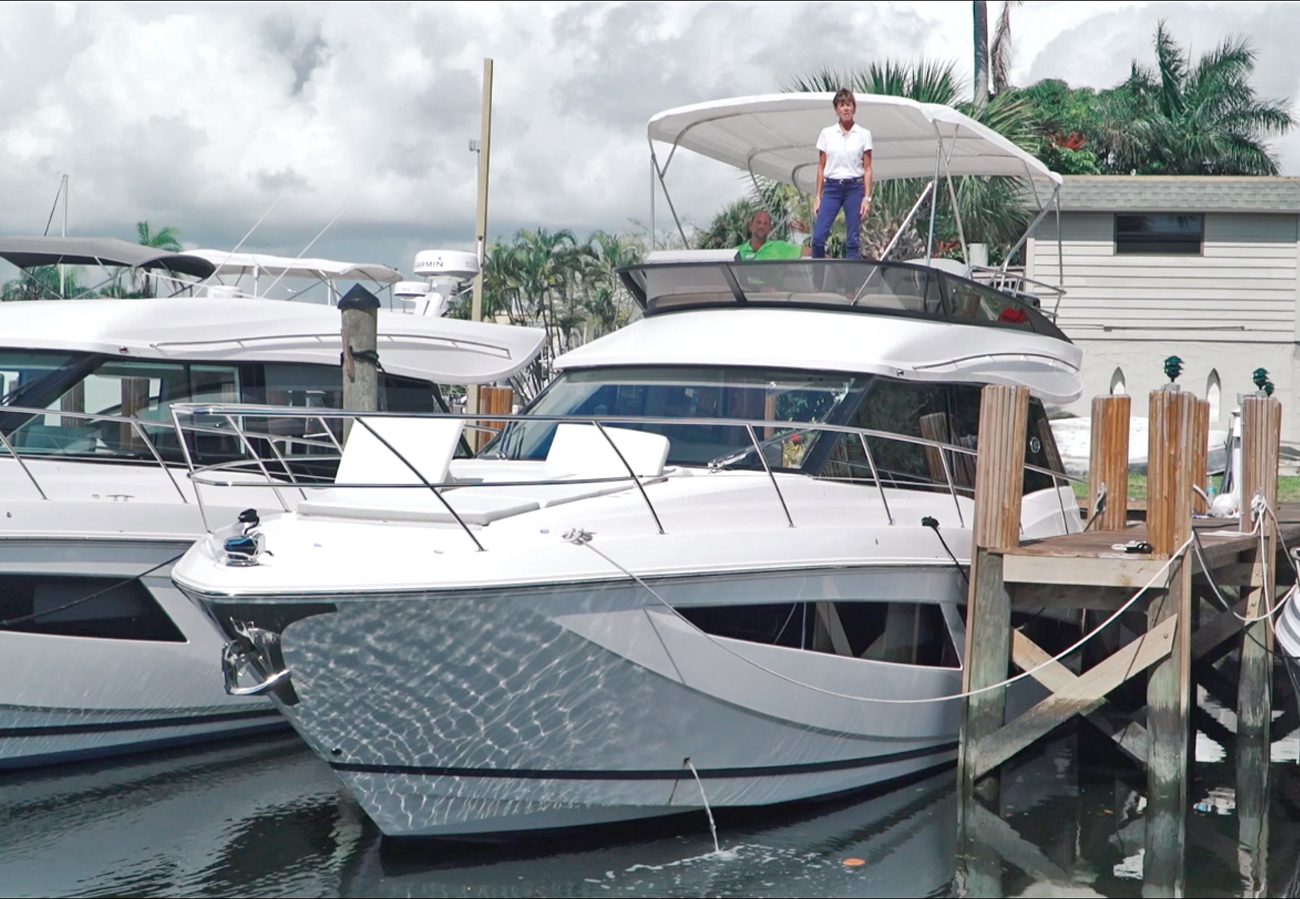 Regal 42 Fly Video Walkthrough
Full video walkthrough of a Regal 42 Fly yacht with Sundance Marine.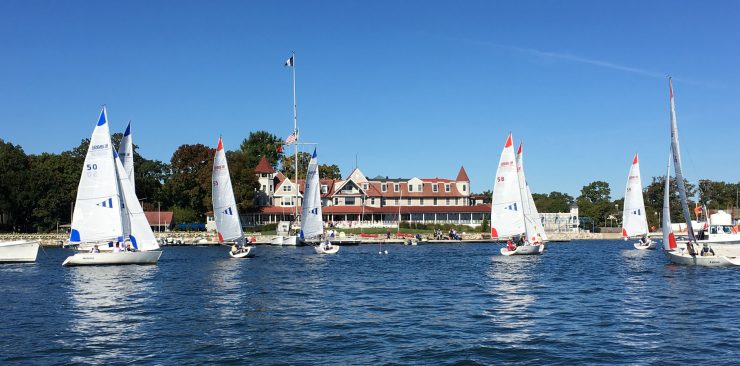 Best Yacht Clubs
Searching for the top yacht clubs with the best memberships and the largest marinas? These 10 clubs should...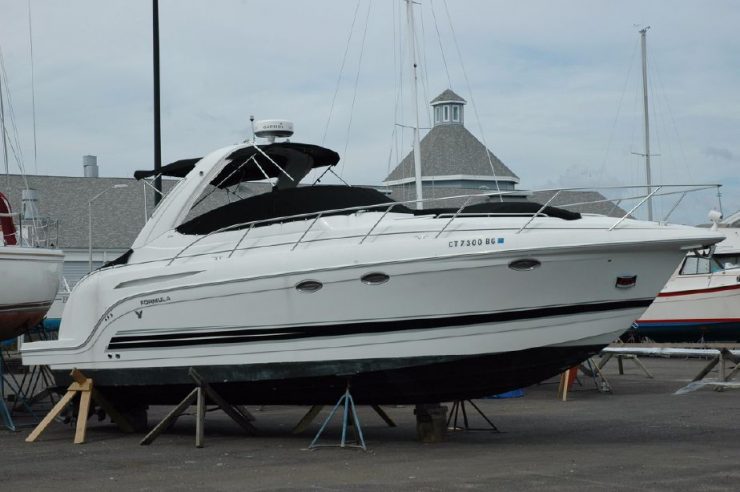 Cancer Patient, Activist Seeks New Home for Beloved Boat
Diagnosed with breast cancer, Rebecca Scalera formed The Cancer Couch Foundation to raise money for research...