Pre-set technical platforms are increasingly being embraced by megayacht builders. One reason: They allow quicker delivery schedules. They also offer peace of mind to buyers, some of whom don't want to get involved in engineering and systems decisions. The trick is still offering buyers the ability to customize the entire arrangement, not just pick pillows. And it's also key to offer something engineering-wise that competitors do not.
Polaris, the second in the Prince Shark series from Rossinavi, has so many personalized touches that you might assume she's a fully custom commission. Equally noteworthy, Rossinavi set its sights on incorporating performance- and eco-oriented features right from the start.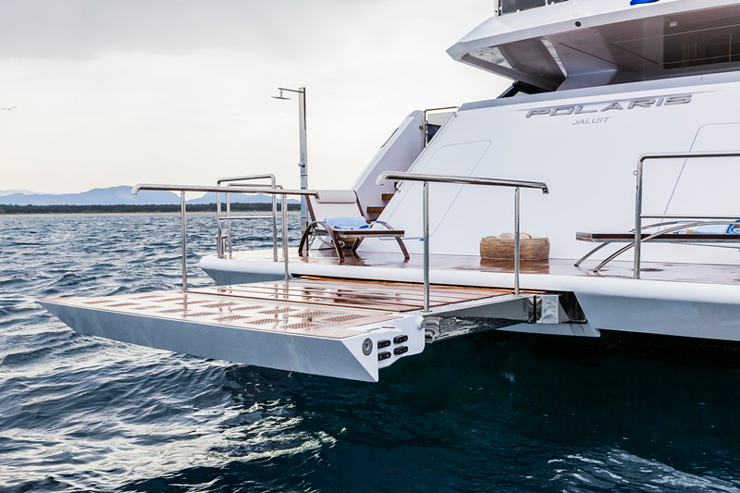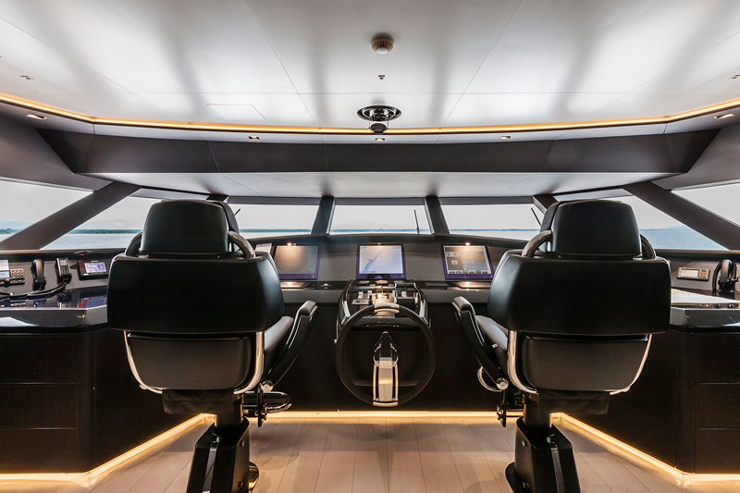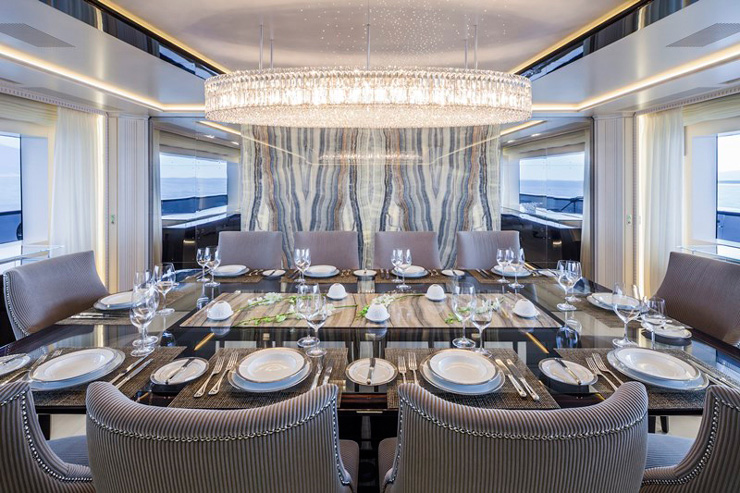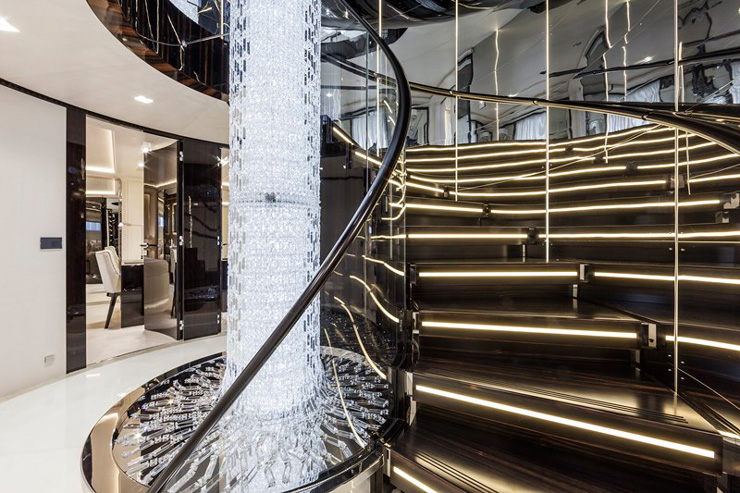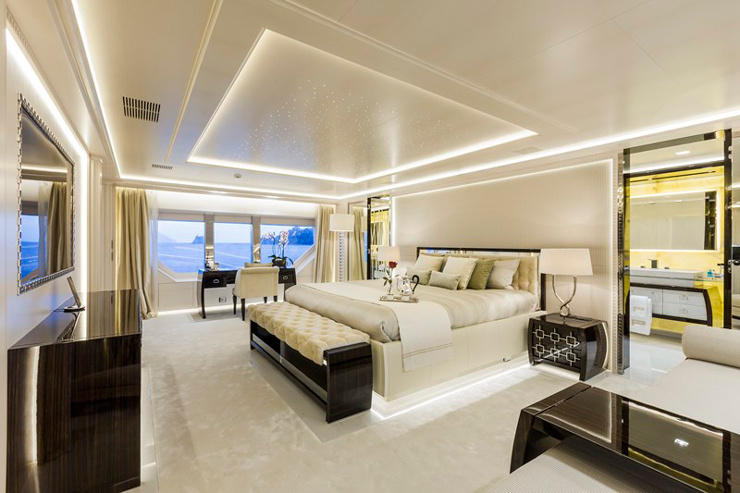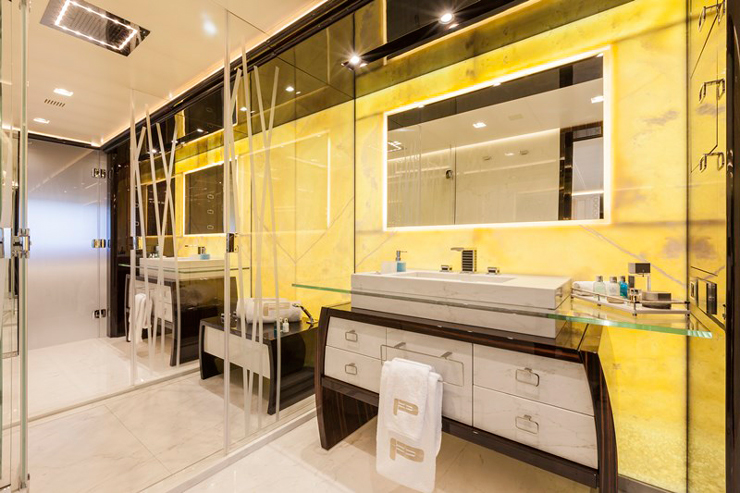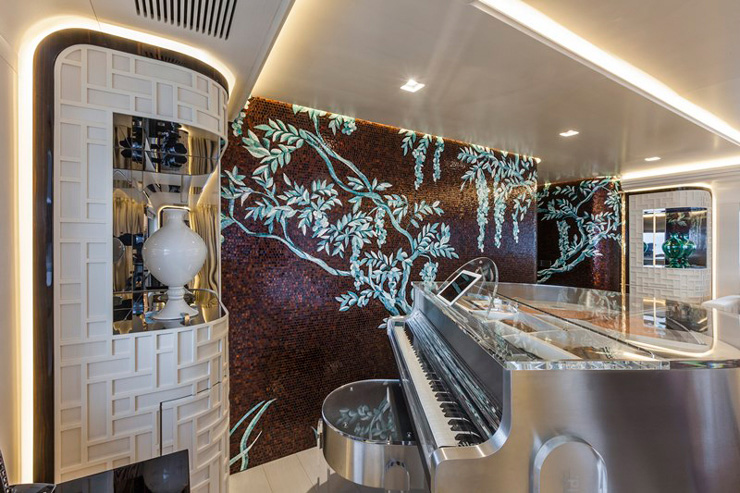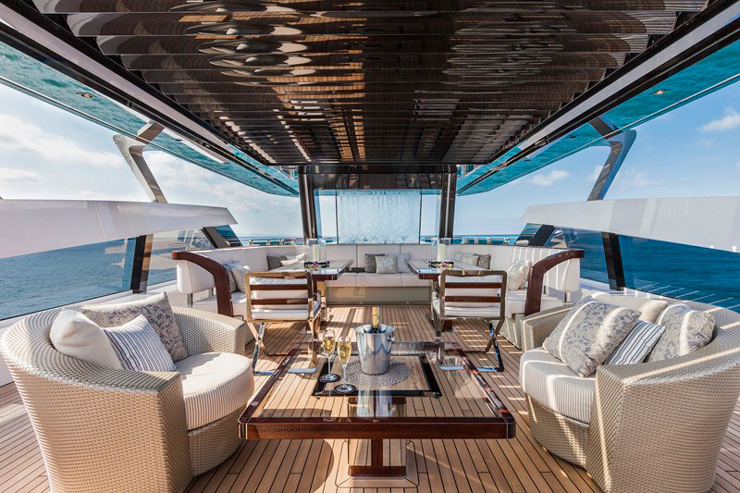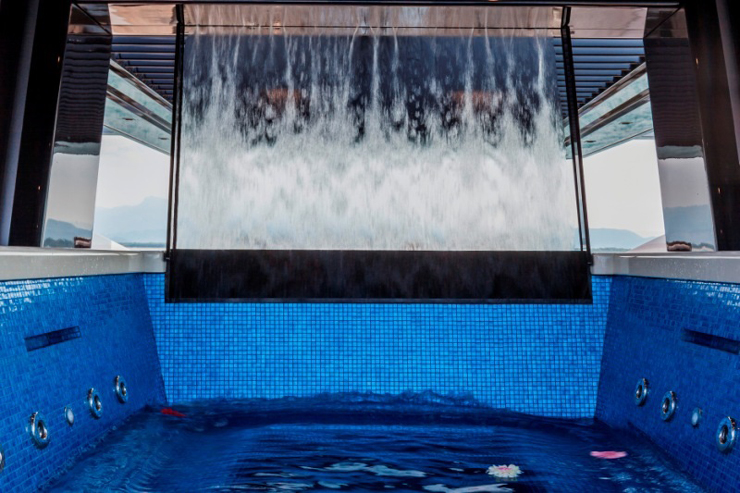 Sleek and forceful in profile, soft and sumptuous inside, Polaris is a reflection of her owners' tastes and living style. She also reflects how a shipyard can take a leap of faith with a technical platform. Rossinavi conceived the Prince Shark series to be as environmentally-minded as it is performance-minded. Plenty of owners see the benefits of pre-planned hull and superstructure designs, propulsion systems, and more. But it takes specific buyers to welcome purely voluntary measures like RINA Green Plus that further impact design and operations.
Specifications – LOA: 158'4″ * Beam: 28'9″ * Draft – 6'1″ * Displacement: 500 Tons * Fuel Capacity: NA
For more information, contact Rossinavi.
Related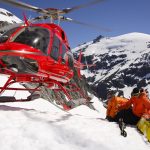 Yacht-Based Heli-Skiing Adventures
Is skiing into a volcano your cup of tea? Charter a yacht to the world's most untouched places.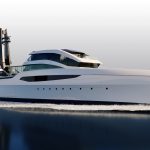 The Superyacht Explorer With A Glass Midriff: Feadship's 87m EXPV
The 285" foot Feadship EXPV concept by Harrison Eidsgaard: an unconventional explorer yacht.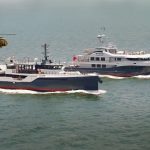 Gene Machine & Gene Chaser Superyachts: YW LEGENDS EP. 6
LEGENDS Ep. 6 features billionaire Jonathan Rothberg's superyachts Gene Machine & Gene Chaser.