You've done your research, and learned all about financing a boat, how to find the right price, and what's expected with a marine survey. But getting your yacht is only half of the financial battle. Owning it has a cost as well, and you'll need to understand just what you're getting into well before you buy.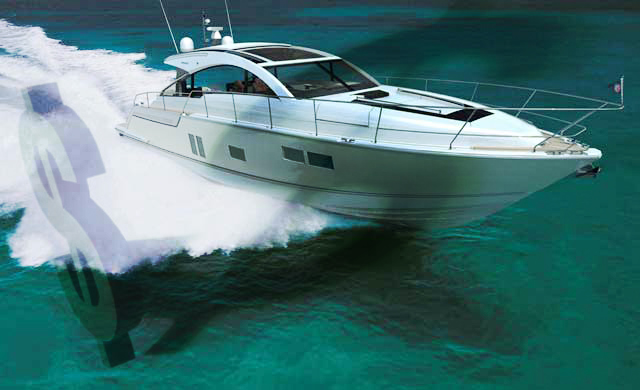 Mooring and Storage
Mooring is going to cost you plenty. Fortunately, it's a fixed cost from year to year, and that makes it easy to plan for. Decide where you'd like to be based, get a quote, and do the math. But don't forget to include off-season hauling and storage costs, if you live in an area where boats come out of the water during the winter months. Again, this is a fixed number, so it's easy to plan for—you just need to do the legwork.
Yacht insurance comes in many different forms, and before choosing a policy, you need to know the difference between inexpensive insurance and cheap insurance. Shop around for insurance agencies that specialize in yachts, because there are many clauses and catch-phrases that are unfamiliar to the average insurance agent. Insurance companies that specialize in boats often provide surprising discounts for both your own skills and the equipment on your boat. If, for example, you've taken the United States Power Squadron boating class or a captain's course, you can get a significant discount. Other discounts may apply for built-in fire extinguisher systems, electronic safety and nav gear, and more. Where you cruise (and how far offshore, if you go into the ocean) can also have an effect on the cost of insurance. Find out all the ins and outs before you take possession of your yacht, so you can prepare both yourself and your new ride to qualify for the lowest cost reasonable.
Most importantly, make sure you know exactly how much those premiums are going to cut into your boating budget before you buy. In this day and age it's pretty easy to predict cost, once you know which boat you're considering, and how and where it will be used; on-line insurance quotes and calculators will help you estimate the expense.
Operational Expenses
Yes, you guessed it—fuel is the biggie. Even if you purchase a sailboat, few regular operational costs will compare (though naturally, with a sailboat fuel costs are usually a lot less painful). This is also the trickiest expenditure to plan for because it can vary so much from month to month and year to year. The best way to handle it is to try to predict the average distance you'll cruise per trip, how many trips you plan to take per month, and multiply by the boat's cruising fuel burn.
One important thing you can do to minimize fuel cost is to figure out your boat's most efficient cruise and stick to it. Most modern boats have fuel consumption displayed, right on the helm. Simply divide the speed by fuel burn, to figure out how many miles per gallon you get at any given speed. Record the efficiency at different speeds, then compare them to see what speed your boat is most efficient at.
Fuel is not, of course, the only operational cost you need to be aware of. If you cruise to distant ports for weekend trips and plan to tie up in a marina at night, you'll have to pay for a transient slip. For some boats, fuel additives represent a regular cost. And for some others, items like propane represent yet another regular operational expense.
Maintenance
This is another one that's tough to predict. Maintenance costs will vary depending on the type of boat, how much you use it, how hard you use it, how much of the work you're willing to do yourself, and just plain dumb luck. Every boat kept in the water needs anti-fouling paint on a regular basis, which also requires haul-out fees. Engines need scheduled maintenance (such as tune-ups and oil changes), as well as unscheduled maintenance in case of mechanical problems. Remember that twin engines double these costs. Sailboats have different regular maintenance costs when it comes to propulsion; five years or so of normal sailing and half that for hard racing is all you can plan on before the sails need to be replaced.
Outdoor fabrics and vinyls, like you Bimini tops and seat cushions, also have a limited life-span (five to seven years, on average) and will need to be replaced at some point. And while deck hardware may last for decades, the things you attach to it—like mooring lines and cables—need to be regularly replaced.
Then there's the cost of cleaners, teak oils, wax, and polish. Don't scoff. These items aren't cheap, and over the course of a season, you may spend a lot more than you expected on them.
As a rule of thumb, plan on setting aside 10-percent of the boat's value, to cover annual maintenance costs. If you're smart, if there's money left over at the end of the year you'll plow it right back into the boat, with maintenance upgrades—that will not only keep the boat looking and working better it'll also help maintain the vessel's resale value.
Crew
If you're considering the purchase of a very large yacht, or you own one of the world's largest yachts, you may also be wondering if a crew is necessary. Many owners of 70' and larger yachts prefer to have full-time crew aboard to help them run the vessel. Naturally, this can cost quite a bit. Even if you can run your own yacht, however, you may want to consider bringing in a crewmember or two simply to take care of the many daily maintenance chores required for large, expensive yachts.
Now that you know about the variables to consider, it's time to sit down with a paper and pencil (or maybe just your iPad) and work out a budget. Don't be surprised if your final tally adds up to 20 or even 25-percent of the yacht's value—quite a hefty number, for many of us to bear. But, aren't you glad you know about it before you sign on the dotted line?
Editor's Note: This article was originally published in 2016 and was last updated in May 2021.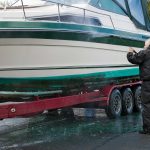 Tips on how to get a yacht ready for the boating season.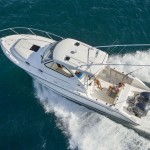 From center consoles to expresses and convertibles, which fishing boat is best for you?