A Sailing Adventure Of A Lifetime: Join the Explorers Club
Oyster builds the finest blue ocean sailing yachts in the world. The DNA for these ocean cruising yachts is rooted in over 20 million bluewater sailing miles and more than 90 sailing circumnavigations. Oyster yachts, attract successful entrepreneurs and business people, most of whom are well seasoned blue water sailors who want to launch themselves on a voyage of discovery. Among serious blue water sailors, there is implicit confidence that Oysters are the 'go-to' sailing yacht for long expeditions. Oyster yachts are as close to a luxury hotel as a sailing yacht gets. And, if explorer Christopher Columbus was alive now we imagine he would be following the sun in an Oyster.
Oyster has gone through a period of expansion, increasing its existing facilities by 70%. The reinvigoration comes at a time of shifting consumer priorities, reevaluating lifetime ambitions. There is an appetite to explore, travel and spend quality time with family, turning to Oyster yachts for global expedition trips, typically circumnavigating across the world. Moreover, with remote work more viable than from an Oyster, owners are connected 24/7 through wifi, traditional 4G on their laptops and smartphones in some of the most remote corners of the world.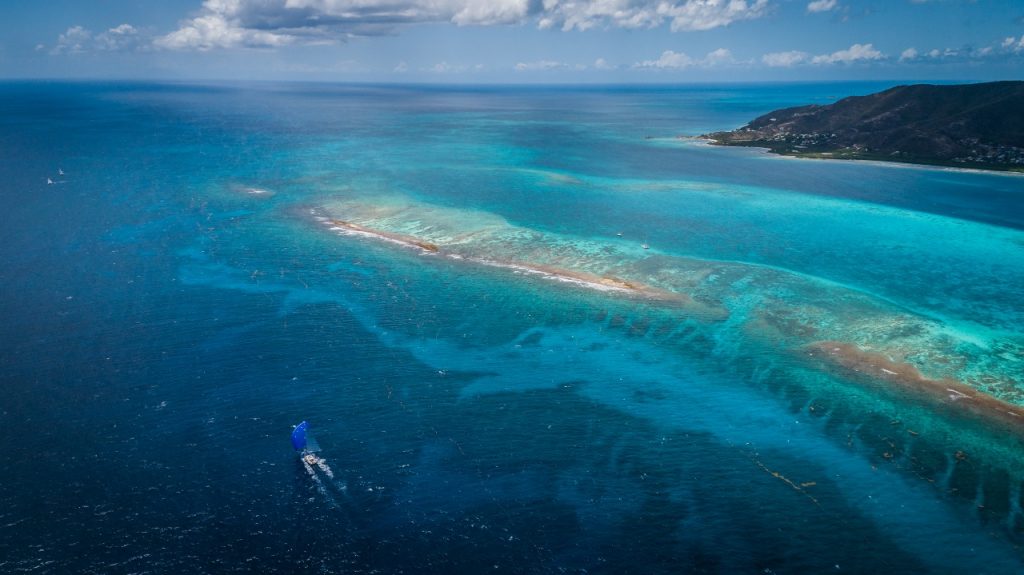 The Oyster World Rally, 17 months, 27,000 nautical miles, the adventure of a lifetime. Image credit: Oyster.
Oyster typically builds 15 yachts every year and aims to increase their production to 30 gradually. Oyster insists they will never mass produce, preferring to keep a firm grip on the product management and using age-old hand skills to craft the product, the fine finishes are a testament to British design. Parsons comments, "We manage every aspect of building the yacht, from the moment of inception, to fit-out, right through to commissioning and handover. Once built we don't just hand over the keys and wave goodbye. The relationship with the Oyster team continues with ongoing advice, support and after care no matter what age of Oyster Yacht."
Oyster receives postcards from our clients, and the experience feels personal. The Oyster 'explorers' community is central to its attraction, and owners can socialize and connect at organized regattas. Oyster seeks to celebrate the human relationships built on each yacht and embraces the storytelling element to the adventures enjoyed at sea.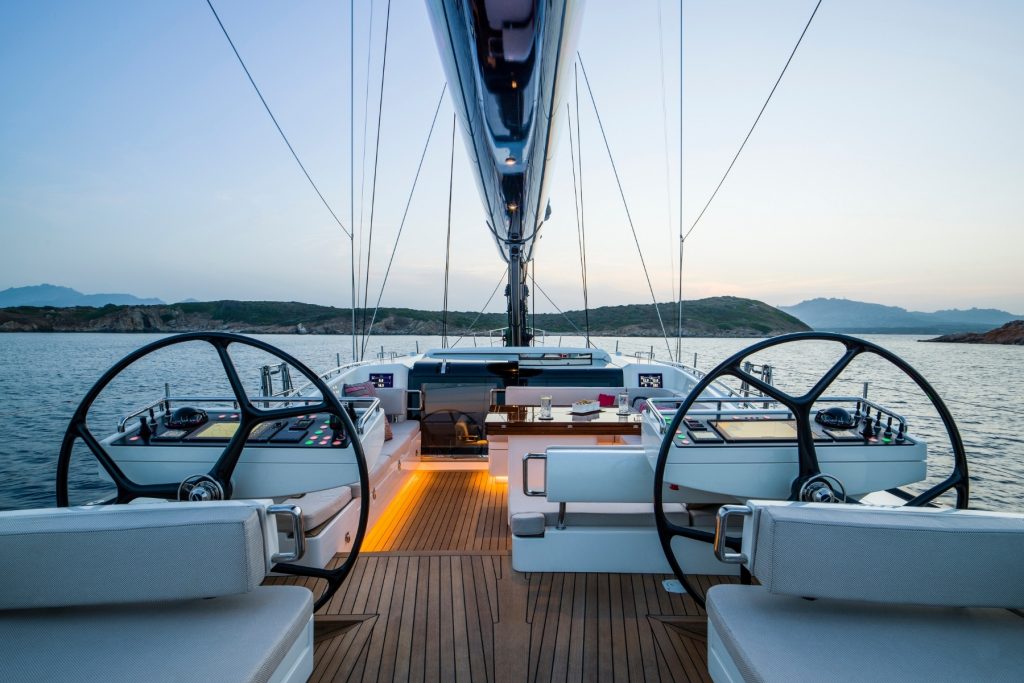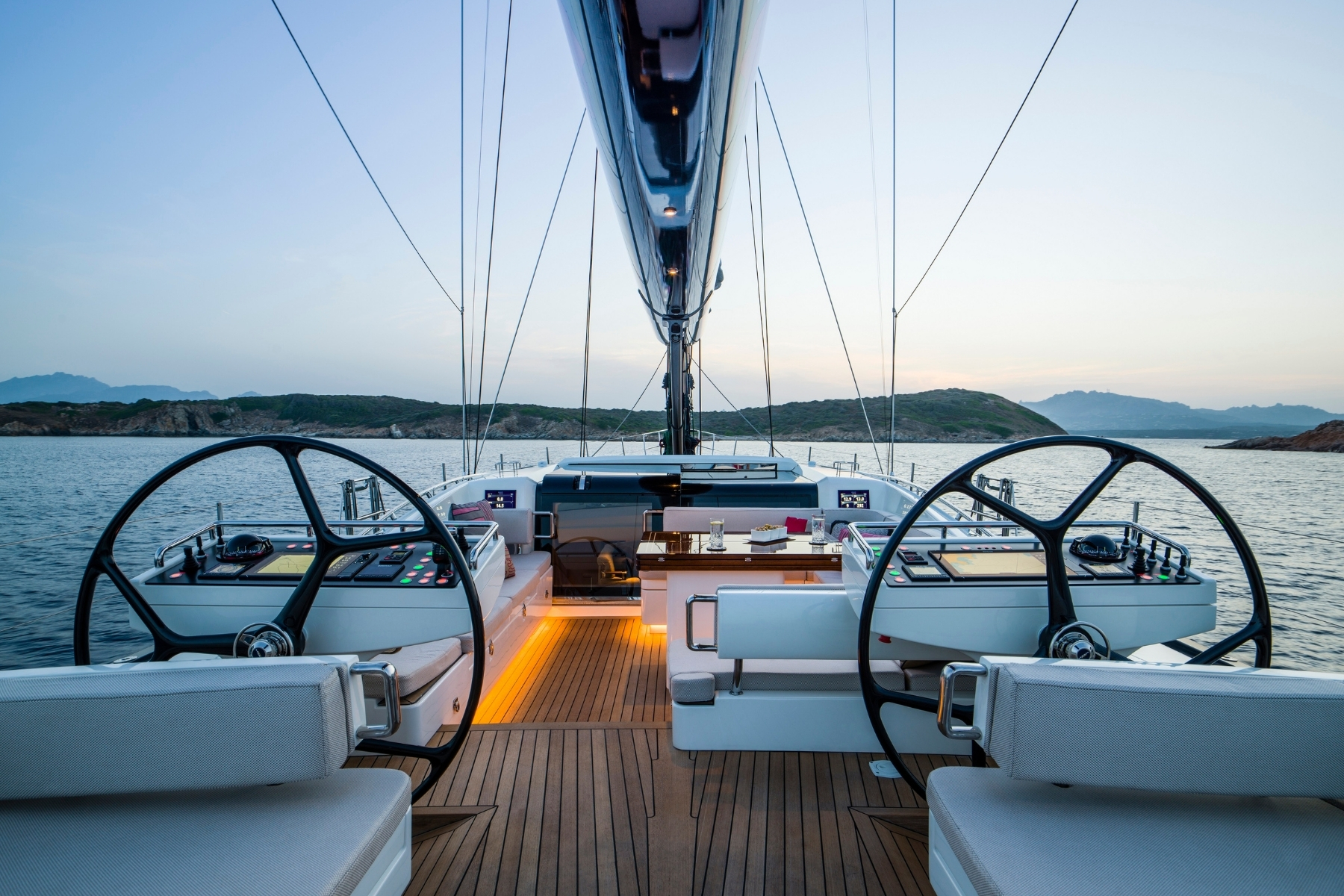 Twin helm position and carbon wheels on the Oyster 885. Image credit: Oyster
An Oyster Is Your World
Finding a 'live aboard yacht' that can take you anywhere, with an environmentally friendly footprint and in luxury, is a challenging feat. Although lots of boats claim to be eco-friendly, there is a lot of marketing jargon out there. But with an Oyster yacht, its eco-credentials are undeniable because it relies on wind and sails for power. The engine is only used on the rare occasion that there is no wind. However, the owner can comfort that if they ever need to use the engine, they can.
Richard Matthews founded Oyster back in 1973. After a brief departure thankfully, he Is now back in business influencing the next generation of Oyster's. Initially, Oyster boats were smaller racing boats, but the designs rapidly evolved into blue water cruisers. They are designed to be solid, safe boats that can cut through the water in comfort, maintaining good passage speeds, whilst being easy to handle. Mathews knew that if people were going to take these on long passages, he needed to design something exceptionally comfortable and safe. He invented the Deck Saloon and informed the recognised design of the saloon windows, commonly referred to as the 'oyster snarl'.
The Ultimate Adventure Machine
On big ocean crossings owners sail to remote anchorages , and secluded coves which other sailors wouldn't usually consider. Recently an Oyster owner heading for New Zealand took a very different approach to a Pacific crossing by visiting destinations off the beaten track. The diversity in the wildlife and the range of cultures that sailors experience on a circumnavigation can be mind-bending, transformative experience.
If it's a big project, owners will hire a sailing hand or a skipper to come on board to help manage the sailing . Sailing can be challenging at times and demands a high level of seamanship. Otherwise, sailing at night in cross-swells can be pretty scary! When it comes to the ultimate project Parsons recommends The Oyster World Rally, a fully supported circumnavigation of the world. This takes owners through the Panama Canal, on to the Galapagos Islands, across the Pacific to French Polynesia, on to Australia, Indonesia, the Indian Ocean, South Africa, across the Atlantic, eventually reaching Antigua, "It's the voyage of a lifetime ." says Parsons, and for many it captures a sense of 'Carpe Diem'.
The Oyster World Rally fleet at anchor off islands near Indonesia. Image credit: Oyster.
British Built: Unparalleled Craftsmanship
Oyster sources most of their building materials from UK suppliers. They use the highest quality, sustainably sourced materials and proactively look at alternative man made substitutes.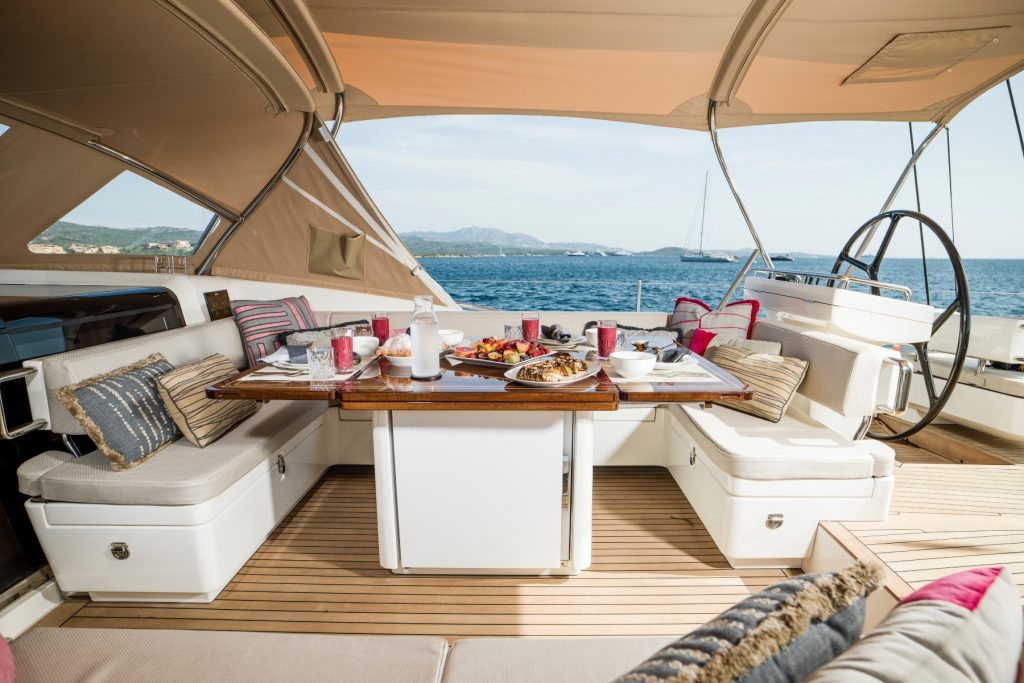 The saloon of Oyster's luxury live-aboard sailing yacht. Image credit: Oyster.
Is A Sixty Foot Sailing Yacht The Sweet Spot?
The Oyster fleet caters to a range of requirements, ranging from 50 feet to 120 foot. The yachts are designed to be small enough that they can access locations inaccessible on bigger motorboats.
Between 50 to 75 foot, the boats are designed to be sailed shorthanded by the owner. Any yacht surplus of 75 foot edges into crew territory.
Oyster attributes their success to the owner feedback as a central pillar to product development. In September, they are launching a 60-foot sailing yacht, the Oyster 595 that hits a sweet spot in the line up. Their new 60 foot sailing yacht is expected to be their most popular sailboat as it caters to all requirements. It can accommodate larger families and guests yet it can still be sailed by two people with ease.
Every yacht is kitted out slightly differently depending on where the yacht is being used. For owners that are keen to sail with a crew, the 885 stands out. The cabin has a clear division between the crew and the guests to enjoy total privacy. The master cabin for the owners is palatial, and the seascape windows frame the landscape like a beautiful portrait painting.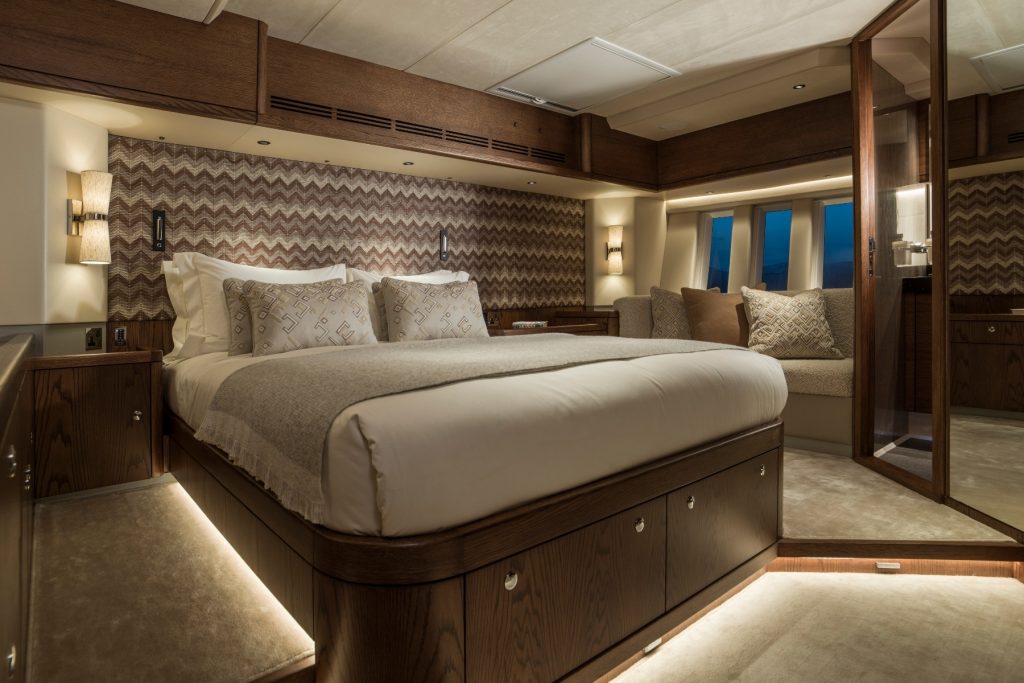 Home from home. The luxurious Oyster master cabin with feature Seascape windows. Image credit: Oyster 
The saloon of Oyster's luxury liveaboard sailing yacht. Image credit: Oyster
The Oyster World Rally
The Oyster World Rally is a fully supported, 27,000 nautical mile circumnavigation of the planet which takes 17 months to complete. It's the ultimate voyage of a lifetime for most sailors. When Oyster announced the 2024-25 Oyster World Rally it stirred a frenzy of interest. The event is organised exclusively for Oyster owners and limited to only 30 places all of which sold out in a matter of days. Those that don't own Oyster's will buy new or brokerage Oyster yachts specifically for the event!
A Lifestyle Investment: Minimal Depreciation
Another reason that an Oyster is renowned as a long-term lifestyle investment is its high quality and robustness. Therefore the rate of deterioration is less than you may expect in a sailing yacht. Since Oysters are so sought after, with limited availability for well maintained boats, depreciation can be marginal. Oyster's own brokerage service, Oyster Brokerage are the go-to experts for those in the market for a used Oyster. Equally, Oyster offers charter, crew, maintenance and refit services.
Moving From Powerboat To Sail: The Ripple Effect
Oyster has noticed an upward trend in new boat owners moving away from power and to sailing boats as owners look for more sustainable forms of powered yachts Naturally, wind power dramatically reduces the requirements to refuel, but when combined with solar and hydro power systems, sailing boats have a natural advantage over motors.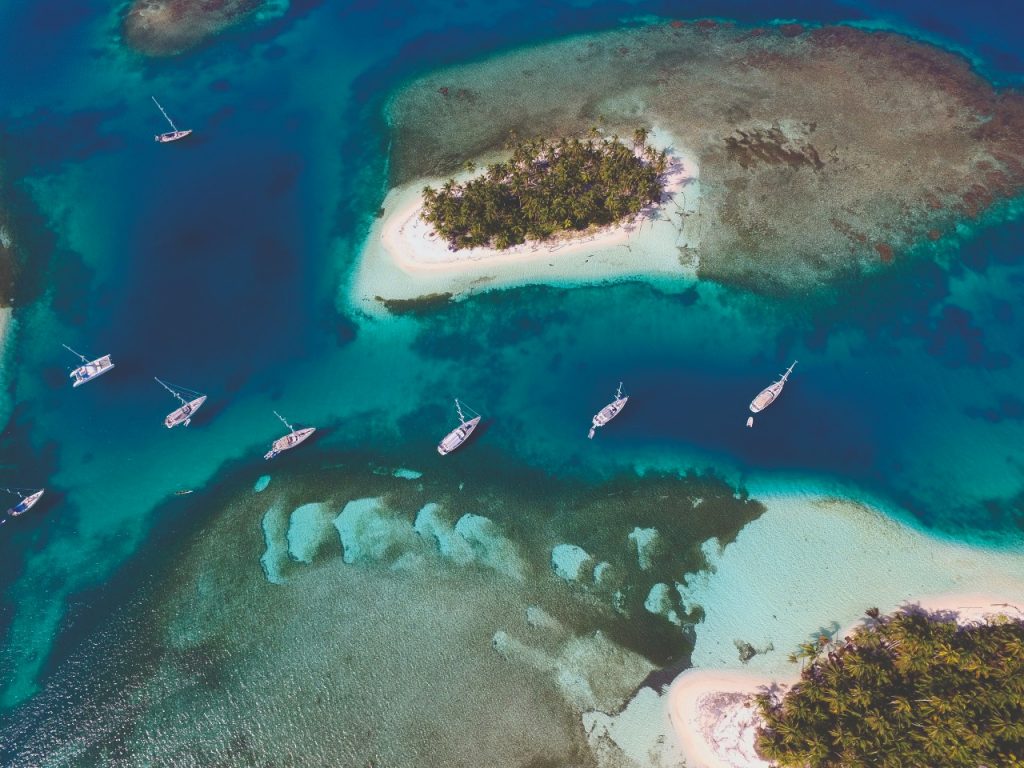 The Oyster World Rally, the voyage of a lifetime. Image credit: Oyster
Related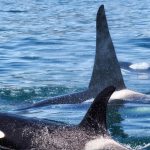 Nick Giles' Face To Face With Rudder-Thieving Orcas
Category:
Cruising Under Sail
Imagine sailing solo, chased by a a pod of orca whales.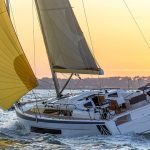 Dufour 37 Review: When Small Feels Big
Captain Zuzana Prochazka reviews the new Dufour 37, a small boat that feels and sails "big".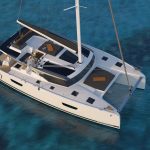 Fountaine Pajot Tanna 47 Review: So Much Space!
French catamaran builder Fountain Pajot's new FP Tanna 47 is a winning formula.