Sportfishing yachts in the 50-foot range tend to be the "sweet spot" for sportfish yacht models: they're plenty big for weekends out in the canyons with friends or family, but still small enough to handle without any crew. And there are plenty of Viking Yachts 52s to be found on the brokerage market, dating back to 1999 at asking prices everywhere from $299,000 to just over $1 million, for newer builds.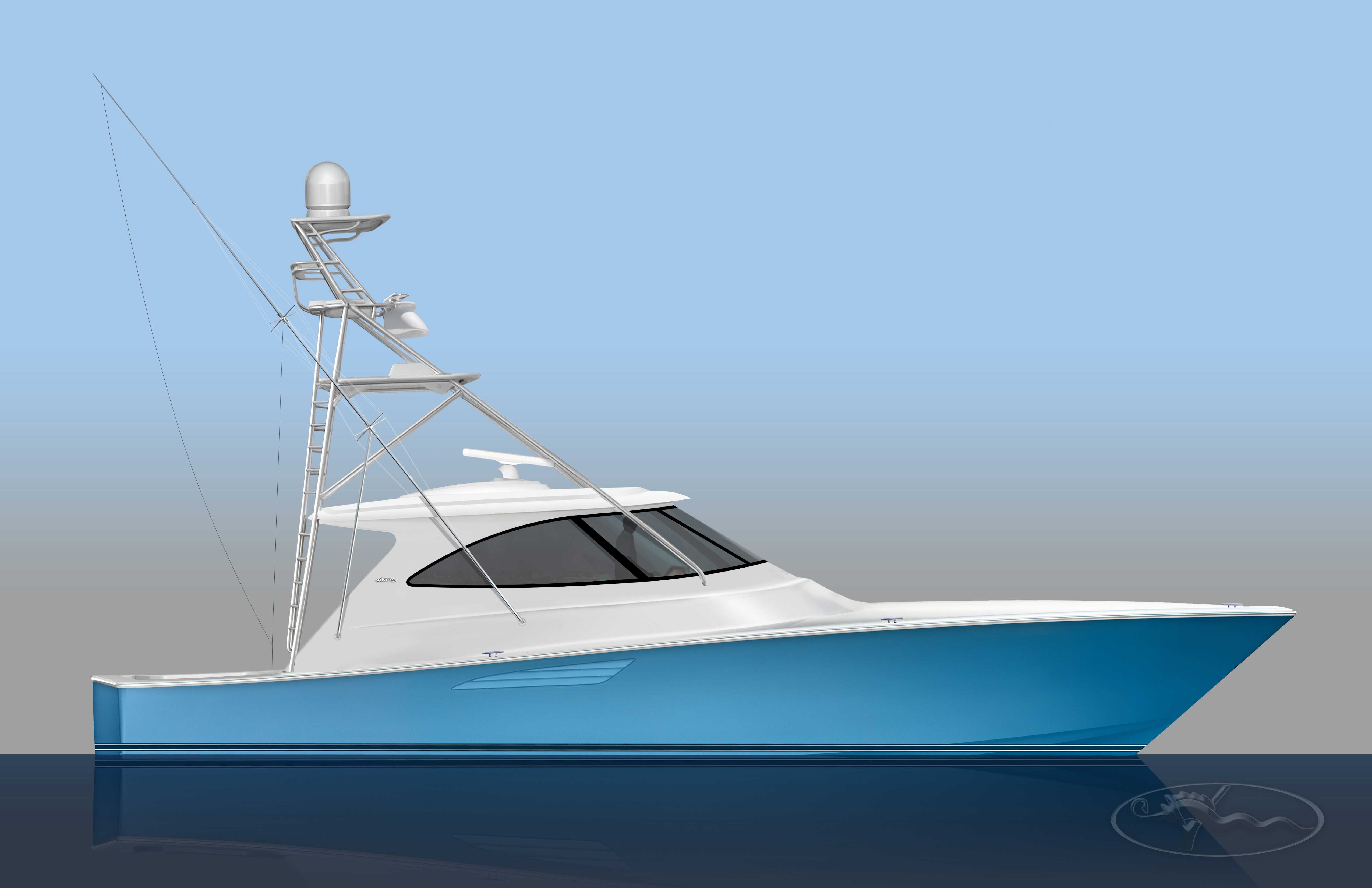 Don't be fooled, though: Viking actually created a whole new 52-footer in 2014, starting with a convertible hull and adding a new deck assembly. It's available as the Viking 52 Convertible, Viking 52 Open, and Viking 52 Sport Coupe. And, starting this fall, it will be available as the new Viking 52 Sport Tower (ST) with outfitting by Viking subsidiaries Palm Beach Towers and Atlantic Marine Electronics.
"It's a very versatile boat," Peter Frederiksen, director of communications at Viking Yachts, says of the new 52ST. "Equipped with a tuna tower, it's an ideal fishing boat because you don't need a big crew and you can stay close to the action. One of the biggest advantages of the tuna tower is that it's made by our company, and when you take delivery it can be turn-key. It's one-stop shopping–the electronics, everything. You only have to know Viking if you ever need service."
The modern 52 hull has an aggressive entry, 12-degree transom deadrise, and molded strakes for lift and planing efficiency. Resin-infusion construction includes a mix of DuPont Kevlar, knitted fiberglass laminates, end-grain balsa and foam coring, blended epoxy and polyester resins, and vacuum-bagged bulkheads.
Two- and three-stateroom configurations are being offered on the 52ST. In both, the master is situated forward with a queen-size bed. In the two-stateroom version, the starboard-side guest cabin has private access to the guest head. In the three-stateroom version, guests share the head.
Frederiksen says standout features include two helm seats plus a bench seat, which is a tough combination to find in the 52ST's size range, along with a dinette and outdoor television, refrigerator, and freezer. "It's great for outdoor living," he says. "You're right there on the main deck and you're open to the cockpit."
Under the hood, the 52ST is equipped with a pair of twin 1,400-horsepower MAN V12-1400s. Official specs promise a cruising speed in the mid 30-knot range, and a top speed of around 40 knots. But Frederiksen says early sea trials are turning out speeds as high as 43 knots in certain conditions.
"We generally cruise our boats at about 2050 rpm, primarily because so many of them fish in tournaments and have to go fast," Frederiksen says. "But at 2000 rpm, fully loaded, it has an average speed of around 35 knots, and it'll have a range of 406 nautical miles at that speed."
Viking's philosophy on original power is to think not only about what current owners want to do, but also about what will help retain the boat's value on the brokerage market for years to come.
"We wanted to put enough power in there so the boat is as fast as you ever want to go, even if you don't use it," Frederiksen says. "On resale, you have the advantage of a boat with the bigger engines."
Look for the new Viking 52ST at this fall's Fort Lauderdale International Boat Show, or learn more at the Viking Yachts website.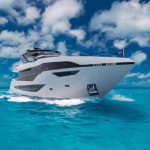 Whether you're heading off on a world-girdling cruise or want to island-hop across the Bahamas,...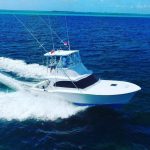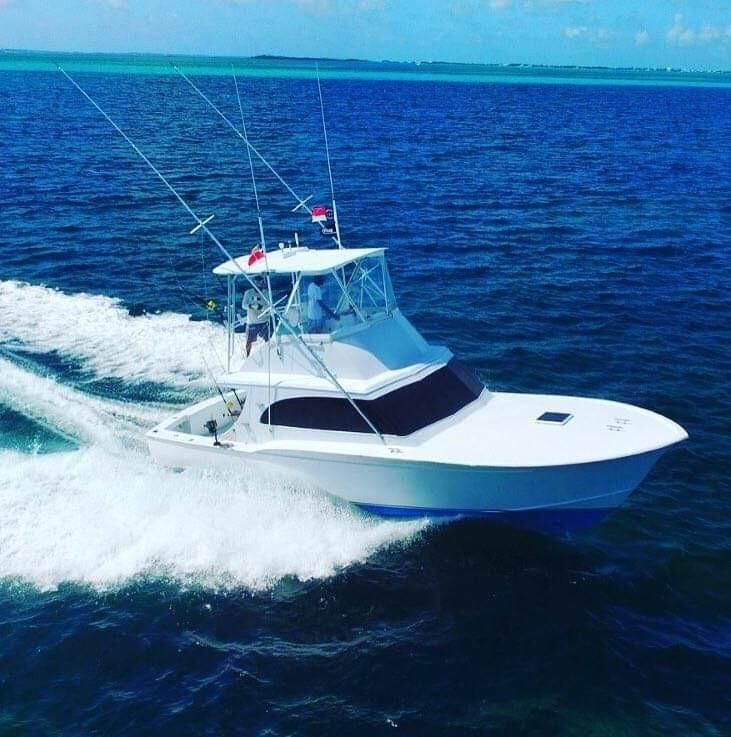 We narrow the best sportfishing yachts designed for offshore fishing.