Any sailor worth his salt sits up and takes notice when the name Herreshoff surfaces in a conversation. Prolific designer of yesteryear and father of numerous classic yachts, Lewis Francis Herreshoff was born in 1890 and designed boats in the Rhode Island area for most of his life. With approximately 500 designs to his name, the famed naval architect had his hand in every kind of vessel from kayak to superyacht.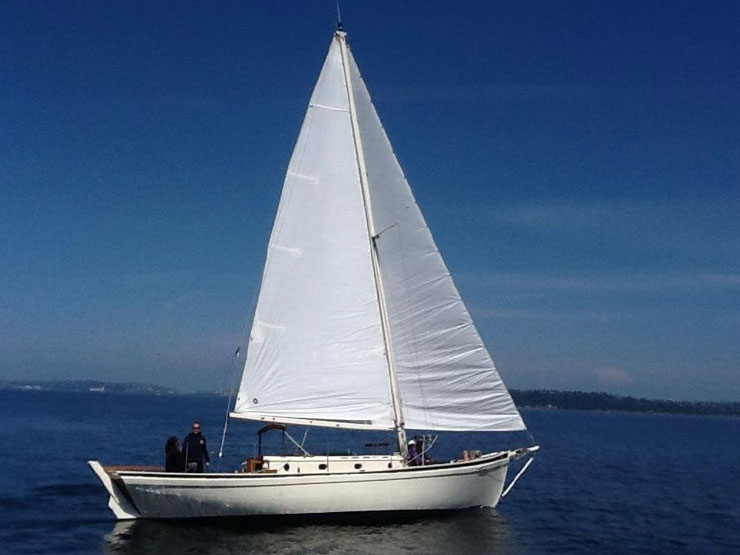 Natoma, was designed as a sensible cruiser initially sailed from the Bay Area of California to Hawaii. Ever since, this classic yacht has sailed regularly to the Sea of Cortez in Mexico for warm winter cruising and spent summers in the Pacific Northwest and Canada.
The 1946 Natoma is 39 feet overall and nine feet on the beam with 18,000 pounds of displacement. A new Beta diesel engine was installed in 2012 and has fewer than 300 hours. Presumably, it burns 1/3 gallon per hour so with 14 gallons of fuel and a cruising speed of 5.5 knots, Natoma should have a range under power of over 200 nautical miles, depending on conditions. However, if you would prefer to venture farther under sail, her rig includes an aluminum mast (phew – no varnishing a vertical spar) a removable staysail stay, and a suit of sails including a 130% genoa, mainsail and storm trysail. Instead of a wheel, Natoma has a traditional white oak tiller, which is not seen much these days on cruising boats.
Natoma is a very capable cruiser with all amenities including three berths, a nav desk, a galley with an icebox and a two-burner Perko propane stove, a manual head, and 6' 1" headroom. Freshwater tankage is 40 gallons. Some basic navigation electronics include a Garmin GPS, a Raymarine depth sounder and a VHF radio.
Natoma survived primarily due to the care of loving owners. Her strong hull is cedar on oak frames with mahogany frames sistered in. She was wooded in the early 2000s and fastened with stainless-steel hardware. Old frames were fastened with iron and topped with epoxy to make this classic yacht seaworthy for miles to come.
In the Roma language, Diddikai means one of partial gypsy heritage. Not exactly a gypsy, but one who lives like one. If your wanderlust is up, Natoma may just be a way to satisfy the cruising bug on a small budget. She is listed for under $30,000 and is available in Seattle.
Visit the Natoma listing.
Related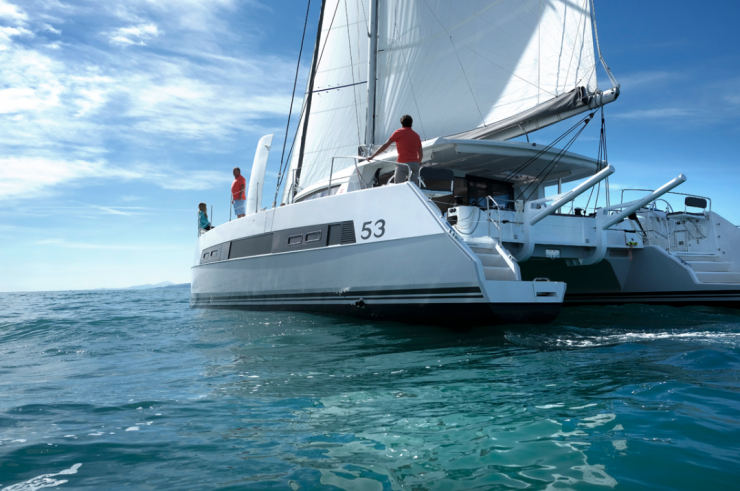 Catana 53 Review
The Catana 53 is a bluewater catamaran that ticks all the boxes.
2018 Annapolis Spring Boat Show Preview
So much to see and so much to do at this year's Annapolis Boat Show and Spring Sailboat Show—find out...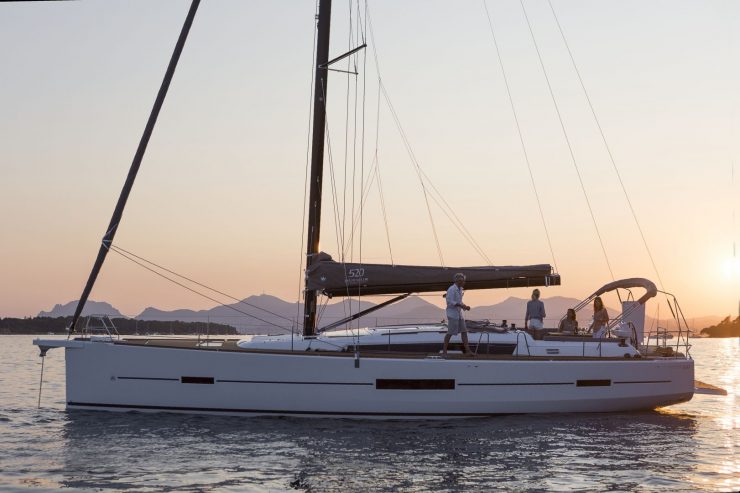 Dufour Grand Large 520 Review
Have a look at the French builder's theory evolution in the all new 2018 Dufour Grand Large 520.