Miss Ann started life as the 118-foot steel yacht Seile, which was commissioned by Detroit. MI, banker John French. The yacht was designed by D.B. Dobson in 1924 and built in 1926 by the renowned Pusey & Jones Shipyard in Wilmington, DE. Ten years later, Seile was sold to Robert Wolfe of Columbus, OH, who renamed her Sea Wolf and kept her moored at the Catawba Yacht Club. Unfortunately, her days of serving as a personal yacht were numbered. In 1941 Seile was sold to the U.S. Navy and christened USS Aquamarine. The yacht was then fitted with two 30-caliber guns to ply the waters as a sonar research vessel between Connecticut and Florida. Between 1945 and 1946, USS Aquamarine also served as a special tender to the presidential yachts USS Potomac and USS Williamsburg.
When USS Aquamarine's wartime career ended, E.A Stephens, who found the motor yacht to be in poor condition, purchased it. Fortunately, he could see the beauty in the lines and had the funds to restore the yacht to its former glory. In 1952, John Wells was tasked with her rejuvenation and modernization. She was given a swept sheer line, a modern rake to her bow, and 10 extra feet aft to give shape to the boat's current fanned transom. Eighteen short months later, the vessel emerged and was renamed Miss Ann after the new owner's wife. The boat was moored behind the Tides Inn, off the Chesapeake Bay's Rappahannock River, and registered a historic landmark of the state of Virginia.
In 2008, Miss Ann sold once more to her current owners, who operated day charters and special event cruises in the Washington, D.C., area. Her interior was changed to accommodate events and she has a United States Coast Guard certification for 100 passengers. Miss Ann's twin Detroit Diesels are fully operational and the boat now has two galleys to help serve on-board guests. Much of Miss Ann's original interior has been preserved and reflects the original period in which she was built. The main salon is over 20 feet long and features varnished mahogany panels. The pilothouse even has the original engine controls and ship's wheel.
You'd be hard-pressed to find a vessel with a richer or better-documented history. If longevity, traditional beauty, and prestige are what you seek in a yacht, Miss Ann is for sale in Virginia.
See the Yachtworld listing for the historic motoryacht Miss Anne.
Related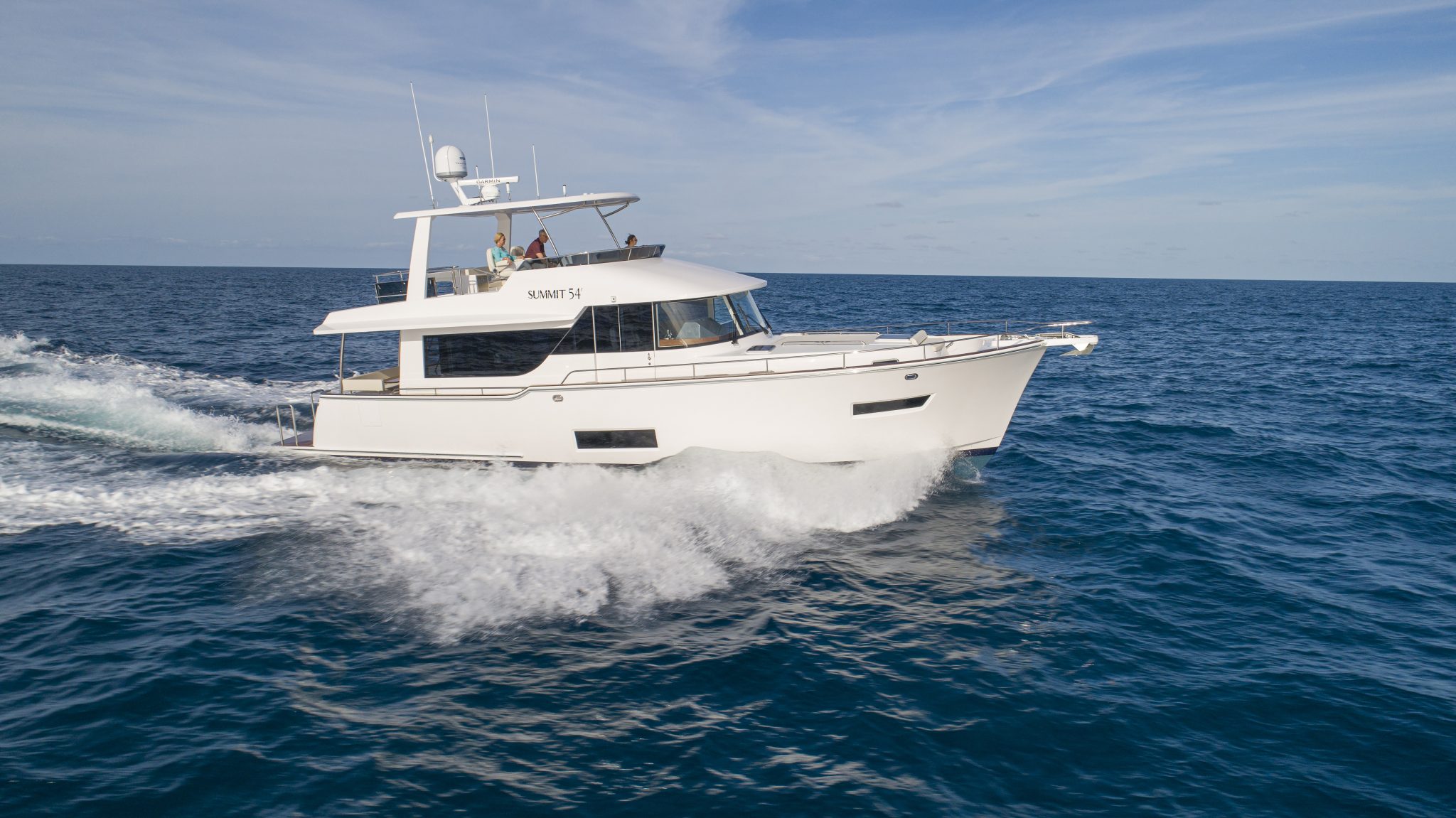 Summit 54 Motor Yacht by Kadey-Krogen: Full Walkthrough Review
The Summit 54 built by Kadey-Krogen is a longe-range, fast trawler with chic and inviting features.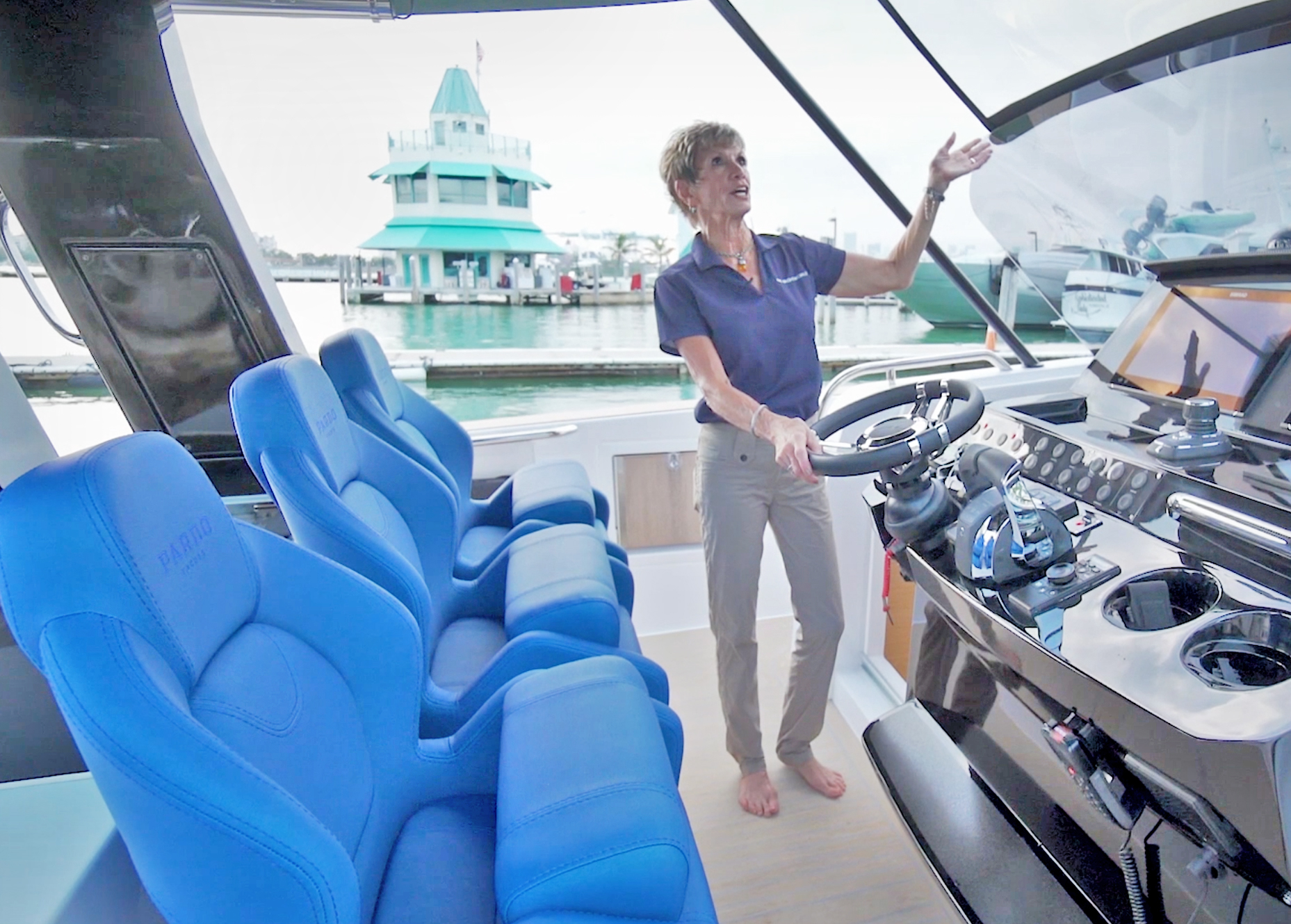 Pardo 38 Luxury Yacht Walkthrough Video Review
The new Pardo 38 marks another addition to Pardo Yachts' lineup of elegant walkaround cruisers.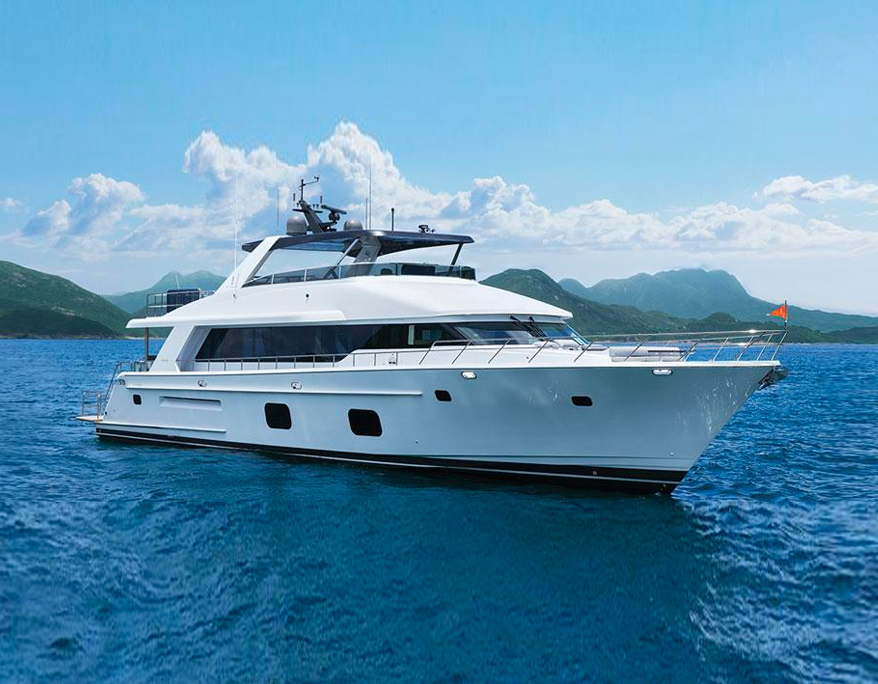 CL Yachts CLB88 Walkthrough Video Review
An in-depth walkthrough video review of a 2021 CLB88 motor yacht by CL Yachts.