The Miami Yacht Show is celebrating its 31st edition next month. Known for decades as the Yacht & Brokerage Show, it's undergone more than a name change. Each year, it's become bigger and bigger, spanning more and more of the Indian Creek Waterway in Miami Beach. Now, it has a new location, and a new look. Both promise to make getting to and from the event, plus around the 500 exhibiting yachts, easier.
From February 14 to 18, the Miami Yacht Show will now be in downtown Miami, at One Herald Plaza. It's between the Venetian Causeway and MacArthur Causeway, on Biscayne Bay, and includes Sea Isle Marina. It's a stone's throw from the Adrienne Arsht Center for the Performing Arts as well as the art fair Art Wynwood, being held the same dates. The new location is also more convenient for visitors to get to Island Gardens Deep Harbour marina on Watson Island, where super-size superyachts are on display.
Not everything has changed, though. The Miami Yacht Show retains its focus on new and pre-owned yachts, spanning a variety of size ranges. These five yachts are among the notable debuts you can expect to see.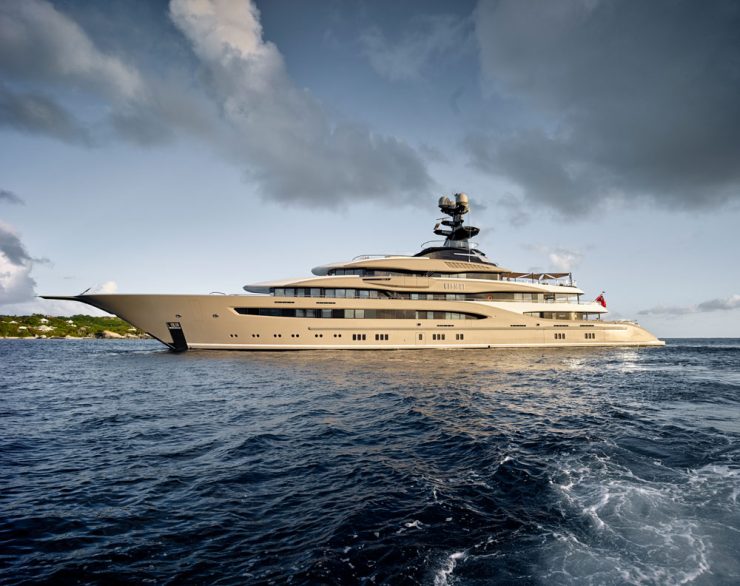 Kismet, by Lürssen
Kismet can be considered the queen of the Miami Yacht Show due to her size, 312 feet. An extraordinarily lavish yacht, she has a two-deck-high atrium with a video wall, plus a stunning spa on her lower deck, among other distinguished features. These are just some of the reasons why she's done well on the charter market, where a crew of 28 takes care of up to 16 guests. Kismet saw delivery in 2014 but has never before appeared at the Miami Yacht Show. You can also see Kismet in our line-up of Luxury Yachts: The Most Elegant Mega Yachts in the World.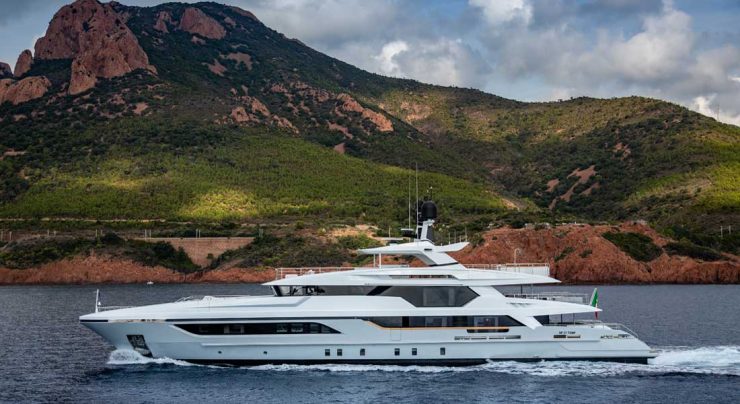 Silver Fox, by Baglietto
Silver Fox started on spec, and as soon as her owner saw her at the Cannes Yachting Festival in September, he knew he had to buy her. Making her American debut, the 156-footer is part of Baglietto's T-Line, with "T" meaning "Tradition." Her looks echo Baglietto deliveries of the past, while simultaneously introducing more contemporary looks. She further has almost 3,770 square feet of entertainment and relaxation space.
Spectre, by Benetti
Just delivered in December, Spectre is the latest mega yacht for an American couple who christen all of their yachts after James Bond movies. Spectre measures 227 feet, and if the owners' previous yachts are any clue, she'll be lavish. The interior design follows Stile Liberty, the Italian version of Art Nouveau. Equally important, the mega yacht hits a reported 21-knot top speed, 30 percent higher than traditional displacement yachts of her size.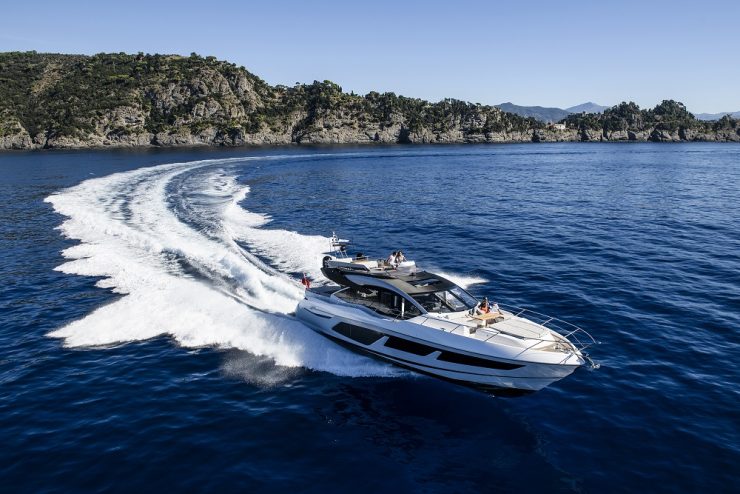 74 Sport Yacht, by Sunseeker
Britain-based Sunseeker sees success year after year in the USA. It's banking on the 74 Sport Yacht continuing that trend. She's a sporty, flying-bridge design, offering a transformable aft deck. In warm climes, it stays open, while in cool regions, hydraulic doors can enclose it, letting it become an extension of the saloon. Boasting a 38-knot top speed, the 74 Sport Yacht also offers a choice of three or four staterooms.
40 Open Sunreef Power Diamond Limited Edition, by Sunreef Yachts
Sunreef Yachts specializes in multi-hulls, so the 40 Open Sunreef Power is a day-cruiser catamaran. She can reportedly hit 60 knots, depending on the power package you choose. She also has fold-down platforms aft, amplifying usable lounging space at anchor. More surprising is the "Diamond Limited Edition" aspect: She features a diamond-based coating, truly made from the gems.
For more information, including show times and ticket information, visit the Miami Yacht Show website.
Related
Luxury Yachts: The Most Elegant Mega Yachts in the World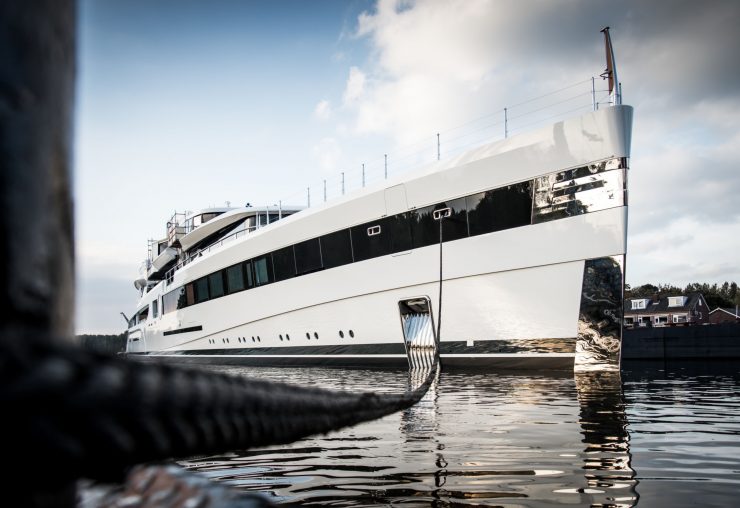 5 Exciting Mega Yacht Deliveries Expected for 2019
From record-setters to trend-setters, these five superyachts will turn heads in the New Year.
Rossinavi's Flying Dagger
Aptly named for a sharp-looking superyacht capable of fast speeds, Flying Dagger has a softer side, too,...