With the 2023 Formula 1 Miami Grand Prix focusing on the glamorous Miami lifestyle, IGY Marinas recognized the synergy of race fans and yacht owners and chose to use its Yacht Haven Grande Miami at the Island Gardens location as a literal launch for its F1 luxury experience from May 5-7, 2023.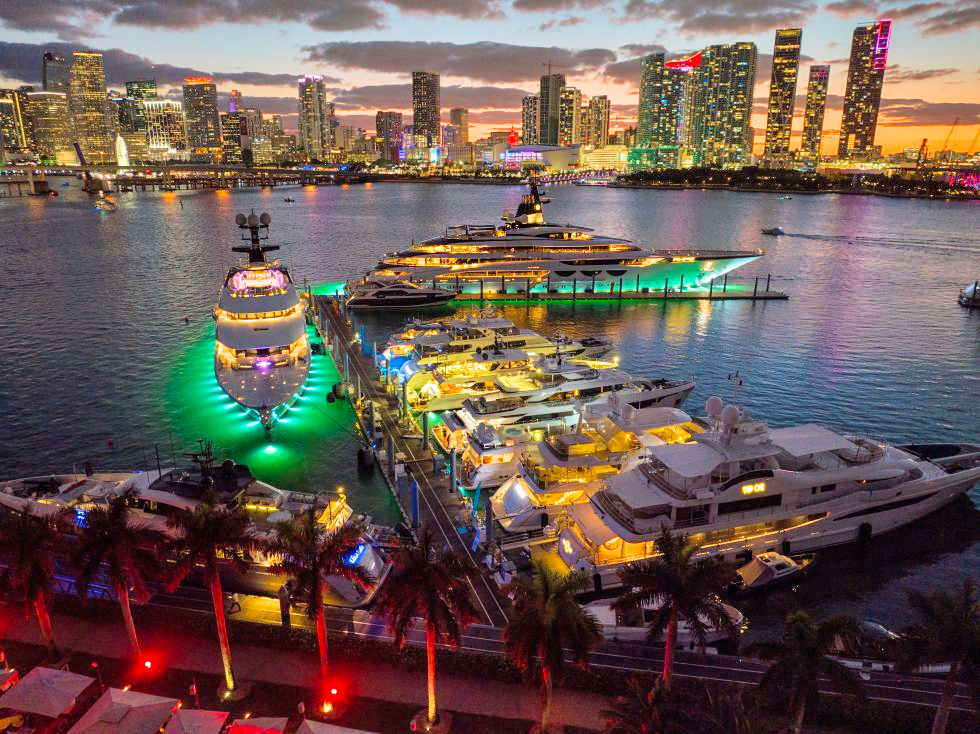 Above: IGY Yacht Haven Grande Miami at Island Gardens. Photo by IGY Marinas.
Formula 1 Racing: A Superyacht Lifestyle Venue
Formula 1 racing has international appeal to the yacht market and the F1 Miami organizers at the Miami International Autodrome, tuned into this lucrative market at its first race last year. They inked a 5-year sponsorship with IGY and also added a marina where impressive yachts are "docked" on an artificial waterway. This year IGY offer its members and guests tailored packages that includes premium dockage, private helicopter charter services, from their berth at Yacht Haven Miami, to the F1 Circuit at the Hard Rock Stadium, VIP tickets to the F1 Turn 5 suites, private transportation to and from the races, and countless other customizable amenities.
The F1 Miami Grand Prix VIP offering from IGY will launch the company's new events program, aimed at providing its clients upper echelon service in its selective settings worldwide. While IGY is planning numerous VIP events for its clients, for this Grand Prix, the company will use its Yacht Haven Grande Miami location as a base. The marina accommodates yachts up to 550 feet with no beam or overhead restrictions and its amenities include concierge services, crew facilities, dockside power and 24-hour security. Here, invited guests can relax on their yachts, then fly by helicopter, being spared the hectic interstate traffic on the 15-mile road trip to the Miami International Autodrome.
IGY: Home To The World's Largest Superyachts
IGY Marinas is headquartered in Florida, with offices in New York and the Virgin Islands, and has a global portfolio of premium yachting destinations that serve over 8,000 annual customers at 23 marinas in 12 countries. IGY's collection of marinas in the U.S., Caribbean, Europe, and Latin America caters to a variety of vessel types and serves as the exclusive home port for many of the world's largest superyachts.
The VIP Experience: Top-Notch Amenities
Along with F1 race tickets, clients can bask in the privacy of open-air, shaded Turn 5 Suites that provide exclusive views of Turns 4, 5, and 6 of the Grand Prix track. Up to 20 guests enjoy lounge space at each level, fine dining and beverage service and easy access to other parts of the Autodrome. This package was first offered as part of IGY's Trident, a highly exclusive annual membership program for superyacht owners and clients.
IGY Trident is a next generation by invitation only annual membership collective specifically designed to simplify the experience of superyacht ownership. IGY Trident members enjoy a wide range of highly exclusive benefits, including guaranteed dockage and preferred member pricing on essential services and products such as fuel, yacht management, insurance, crew training, provisioning, health and wellness, and access to events and experiences. Trident Collective members have complimentary Turn 5 suite tickets, and many who will be visiting Miami this spring to ready their yachts for the summer cruising season will likely be attending the prestigious F1 race.
Hard Rock Stadium
The Hard Rock Stadium, home of the Miami Dolphins, is undergoing another radical transformation to become the spectacular site for the Grand Prix this year. The Autodrome has been expanded by 3,000 grandstand seats for a total of 56,000. In addition, organizers added 61 new luxury hospitality suites and new club spaces, including the Vista at Turn 1, The Boathouse at MIA Marina and a new permanent Formula 1® Paddock Club. These attractions span multiple levels alongside Hard Rock Stadium, offering unique views of the pitlane and start/finish and fine food courtesy of DO & CO, a gourmet catering company, headquartered in Austria.
Last year's MIA Marina was a creative collection of yachts, surrounded by a scaffold to the water line, covered with a printed vinyl water-like design, fabricating a mythical marina environment. The yachts offered hospitality viewing for the manufacturers and F1 and the Marina was expanded this year with a Yacht Club to offer even more "waterfront" entertainment.
In 2022, the assorted vessels were juggled by F1's Anthony Rizzo, who while not a boater, worked with a team and the various marine connections to bring the MIA Marina to fruition—all amid the pandemic-inspired boom that made available display yachts a scarce commodity. Cable Marine West assisted in preparation and transport, while Harrison Crane got the boats from trailers into the "water."
While thoroughly enjoying the end product, Rizzo recognized the Autodrome marina feat as one of the most logistically challenging of his career. As an example of the many unexpected "hiccups" along the way, a 65' Sunseeker took nearly five hours to travel the 30-minute route from Cable Marine to Hard Rock Stadium! Rizzo has moved on to organize other prestigious sporting events but helped coordinate five yachts on display this year, including Midnight Express and Barton & Gray Mariner's Club that will display its new 48' Daychaser.
With the F1 Crypto.com Miami Grand Prix, yachts are clamoring for a berth at Yacht Haven Grande Marina Miami and for F1 access. While it may not be Monaco with viewing from Caffe Milano, Miami has its own international culture and cult appeal and the haute yachting audience will want to be up front and at Turn 5.
For more information about IGY events and their superyacht lifestyle venues, visit the IGY Marinas Events Page.
View megayachts and superyachts for sale on YachtWorld today
Related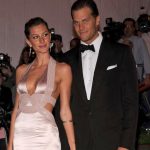 Wajer 77: Tom Brady's Yacht "Viva la Vida"
Tom Brady's Wajer 77 yachts strikes a balance between dayboat and superyacht.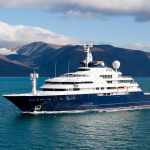 Celebrity Yacht Octopus: All Deck And No Legs
Find out more about the iconic $285 million mega yacht steeped in history.
Largest Yachts In The World 2023
Rounding up the biggest yachts in the world for 2023.