Alex Guererro welcomed me to the Absolute Yachts display at the 2015 Miami Yacht & Brokerage Show and introduced me to his dealership, YachtBrasil USA, which sells Absolute Yachts and five other Italian brands in the Southeast U.S. and Caribbean. In the process, I learned about the DNA of his dealership, which owes its name to many years of affiliation with the biggest dealership in Brazil.
YachtBrasil is now called One Yachts, and YachtBrasil USA is an independent business operating from Miami Beach Marina, selling brokerage and new models. Absolute is one of YachtBrasil USA's leading offerings, and the story of Absolute, which I learned from Alex and Cesare Mastroianni, the Absolute international sales manager, bears both similarities and significant differences from other Italian boat and yacht brands.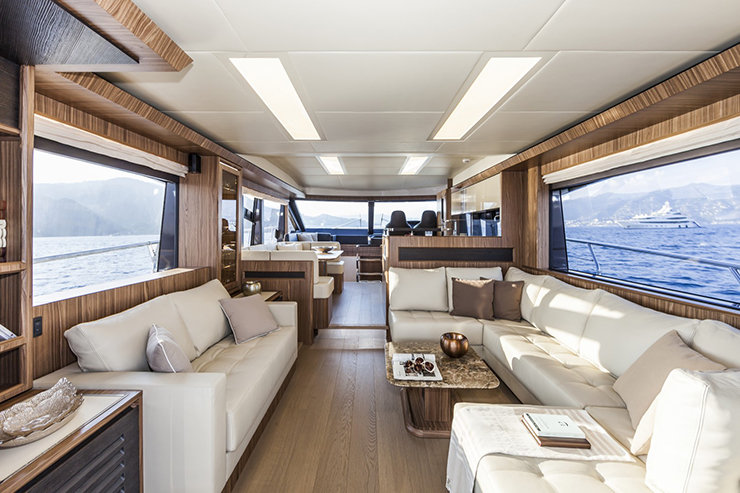 If you're like me and haven't heard much before about Absolute, stay tuned. YachtBrasil USA and other dealers, such as Strongs Marine on Long Island, expect to launch more of these in harbors near you, soon. In Miami Beach Marina right now, Alex can take you aboard any of four Absolute models for viewing and testing, and he has more models on the way from the factory in Italy.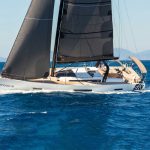 Zuzana Prochazka reviews the Dufour 61, a sailor-friendly, bluewater cruiser.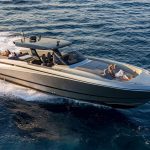 Marilyn DeMartini reviews the brand new Gladiator 493 from Canados Yachts.