Choosing the right insurance provider for an investment as large as a family yacht is important. Even if you only have a smaller day boat for fishing with the kids, you'll still want to protect your investment. Let's face, accidents happen, and mother nature is always ready to step in and throw some unexpected hurdles your way as well, often in the form of a fallen tree branch or an unexpected storm surge. Luckily there are a range of trusted insurance brokers who can provide you with a free insurance quote to ensure that you have the right support waiting for you onshore. Let's take a look at some of the basics of boat insurance, and what you should consider when shopping for insurance for your vessel.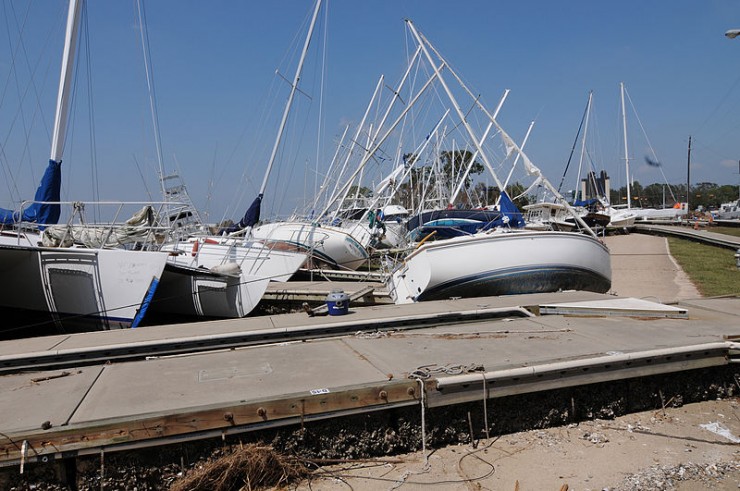 Simply knowing what to look for, and what a few key phrases mean, can help you a great deal when trying to navigate the legal language of today's marine insurance plans.
Who Needs Boat Insurance?
The short answer is: technically nobody, but realistically almost everybody. While it's not usually a legal requirement in most waters, boat insurance can make the difference between navigating a crisis calmly, and having to pay thousands and thousands of dollars if things go wrong.
In the United States, marine insurance is regulated on a state-by-state basis. While virtually no states currently require most private recreational boat owners to purchase insurance policies similarly to the way they may require auto insurance, the fact is, if you actually want to use your boat you will probably need to buy a boat insurance policy.
"In many instances, if you're docking at a private marina or a municipal marina, they will require proof of liability insurance," says Cary Wiener, president of Pantaenius America Ltd. "Traditionally, when you buy boat or yacht insurance, you can't buy liability insurance only. You have to buy both liability and what's called hull and property."
What Does Boat Insurance Typically Cover?
Boat insurance policies usually cover two main factors: physical damage and liability. In most (but not all) boat insurance policies, this includes:
Accidental damage
Loss or damage of personal belongings
Third party liability
Personal accidents
Mr. Wiener refers to boat and yacht insurance separately because in the United States, they require different plans. Every state has its own rules, but the one generally universal principle is that any vessel 27 feet or longer is called a yacht for insurance purposes. While a Sea Ray express cruiser or a Catalina sailing yacht may have nothing in common with a 150-foot Feadship or a 300-foot Lurssen, the general rule is that all of them are capable of blue-water cruising, which is why 27 feet is the starting length for the use of the word 'yacht' in terms of U.S. insurance policies.
Vessels smaller than 27 feet, by comparison, fall into the boat insurance category, which is considered a "personal line." Other examples of personal lines are auto insurance, homeowner's insurance—policies you would buy for personal use. These boat policies usually contain clauses that are different from, and less substantial than, the yacht policies for vessels 27 feet and longer.
Shopping For A Boat Insurance Policy
The landscape of insurers for boats 27 feet and smaller includes companies whose names you will recognize: Geico, Progressive, Allstate, State Farm, BoatUS and so forth. Again, the coverage within each company can differ from state to state, based on individual state regulations, but generally speaking the coverage is limited compared with policies for yachts 27 feet and longer.
You may be able to use homeowner's liability insurance for a boat if you hurt someone or damage something on the water, but your homeowner's policy may not cover hull and property damage to your own vessel. In other words, you may be able to pay the victim's hospital bills, but you'll be out of pocket for your damaged engine. And if you have a claim from the boat, your homeowner's insurance premiums are likely to rise. Be careful here, too, when reading the fine print: Some homeowner's policies specifically exclude all things related to boats, and many policies from general insurers leave out some or all of the costs to salvage a boat or remove a wreck.
"These companies are not true marine underwriters, and some may apply an auto-type policy to a boat," says Michael Pellerin, vice president of marine insurance underwriting at BoatUS. "One key thing often not provided by these companies is salvage coverage."
Homeowner's policies may also restrict the length of a boat to far smaller than 27 feet.
"Often, you can only insure up to 16 feet or 12 feet or 21 feet," Pellerin explains. "If they really are only looking for liability and they have a small boat, that may be the solution for them. You're getting very little hull coverage, but you're getting the benefit of your liability coverage on your homeowner's."
Shopping For A Yacht Insurance Policy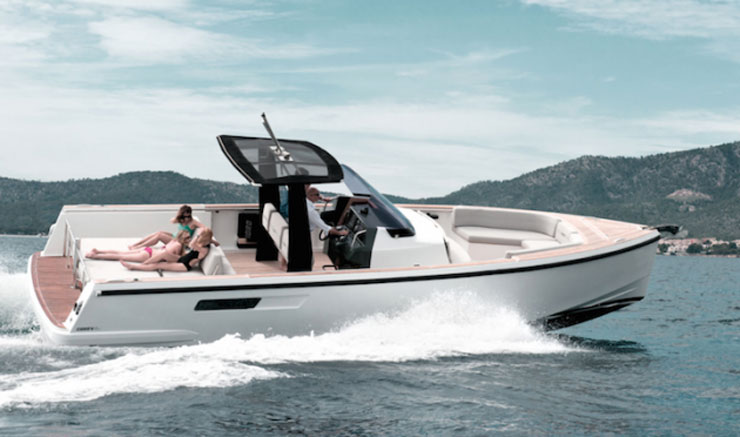 Yacht insurance is not necessarily more expensive than boat insurance, but the coverage is almost always better, Wiener says. That's the upside. Of course, there is downside too.
"This is where it becomes tricky for the consumer: There is no standard yacht policy," Wiener adds. "Eighty percent of the better yacht policies cover similar things, but every yacht policy has its own bells and whistles, and the owner needs to see which bells and whistles appeal to them because of what they do."
For instance, some policies may have higher deductibles for, say, lightning strikes. If you boat regularly in Florida, which experiences more lightning strikes than many other states, then that particular policy may not be ideal for you.
"Depending on the [boat's size] range, there could be a $100 or $200 difference, or thousands of dollars difference," he says, "but depending on the protection you need, it may be well worth it to spend more money."
Agreed Fixed Value vs. Actual Cash Value
Both Pellerin and Wiener say two of the key phrases to understand when researching policies are "agreed fixed value" and "actual cash value." Most marine insurance policies will be based on one or the other. One usually costs more upfront, while the other can cost more later.
Agreed fixed value means that when the policy is signed, the owner and the insurance company agree to a dollar figure for the yacht's value. If your paperwork says your yacht is worth $500,000, then that dollar figure does not change.
"Absent fraud, if that yacht is a total loss [i.e., sunken] or a constructive total loss [i.e., damaged beyond repair] that is the dollar amount they will pay despite changes in the market," Wiener says. "If it's not agreed fixed value, that means the equivalent in the auto industry would be blue book value, the fair market value of your yacht at the time of the loss. That's the equivalent of actual cash value. It's a policy that's not as favorable to the owner. They don't know at the end what they will be paid."
Pellerin says the actual cash value option can save yacht owners 20 percent or more on premiums, but such policies expose owners to more financial risk on the back end. In the event of an accident, theft, or other loss on an older yacht with limited market value, you may get such a small payout from the insurance agency that you're unable to pay for repairs or replace your yacht.
"It's a good way to gain an affordable policy, as it provides the boat owner with liability coverage, which most marinas require," Pellerin says, "but the boat owner has more skin in the game if there is a loss."
New for Old, and Depreciation
A couple of other key terms to look for when researching marine insurance are "depreciation" and "new for old."
"New for old" means that if a yacht is damaged and has a covered loss, the insurance company pays for new replacement parts. Conversely, if the policy is based on "depreciation," then the insurer will say yes, your engine was damaged, but it was already 15 years old, so we're only paying 40 percent of the claim.
"If you see the word depreciation," Wiener says, "you know it's not new for old."
Pantaenius, which has been in the marine insurance business for 40 years, has a standard policy for yachts that does not include depreciation. It offers new for old repairs. However, given the pricing on those plans, the company just introduced another option called Pantaenius Select. It is available for yachts 27 feet and larger, up to $1 million.
Pantaenius Select does include depreciation as a factor, but not based on whims of the market. Instead, the depreciation schedule is explained from the get-go.
"This product says that if your vessel's build date is over five years, we depreciate five percent per year or any partial loss," Wiener explains. "It has a clear table of what the depreciation rate will be, so you know, depending on the age of your vessel, what you're buying. It's a novelty in the industry. Other policies that depreciate will depreciate at different levels for different types of things on your boat. The engine may be depreciated at one rate, and sails at another rate. Even the agreed fixed value may be subject to actual cash value. On our policy, it's still an agreed fixed value, and for total loss and constructive total loss, there is no depreciation."
A similar analogy for the Pantaenius Select plan would be buying health insurance that is designed to focus primarily on catastrophic injury, versus "Cadillac coverage" for every doctor's visit.
"So somebody who says, 'I don't really need it for partial losses,' it gives them liability and protection against total and constructive total loss, and the benefit of paying something on the partial loss," Wiener says. "And we cap the depreciation at 50 percent, so even an old boat will get 50 percent of the losses."
The Hidden Clauses
"Then there's a really big red flag that's not spoken about in the industry," Wiener says. "It's hard to imagine."
Maritime law in the United States is based on case law, or common law. There is not a book of regulations, like there is for penal law involving assaults and thefts. And in 95 percent or more of the states, the common law underlying marine insurance includes an "implied warranty of seaworthiness."
You will never see that phrase in most marine insurance contracts, Wiener says, but if you are a yacht owner, then you are probably going to be bound by it in a court of law. It means that the vessel is seaworthy on the first day of the insurance policy term.
This notion of seaworthiness has nothing to do with the owner's intent or neglect. If the yacht has a crack in it that could not be readily seen, and the owner has not failed to maintain the yacht—but the boat sinks and the insurer can somehow prove that the crack existed on day one of the policy—then the policy can be voided. "You get your premium back," Wiener says, "but the claim is not paid.
"In a classic example, an insurance company can go back and look at repair records for a vessel," Wiener continues. "If they see that an owner saw a cheaper way to repair their boat three years ago, even if the claim is not related to that repair, but the prudent owner or the industry would say that repair did not make the vessel seaworthy, then the policy can be voided irrespective of whether the claim is related to or caused by that defect."
Interestingly, before Wiener became the head of Pantaenius America Ltd., he worked as an attorney defending yacht owners against insurance companies taking this tack.
"I represented one owner on a large enough vessel where they went back through 20 years of repair records," he recalled. "We had to take depositions at 20 shipyards, because they were looking for where the owner may have cut corners, even innocently."
For that reason—which Wiener thought was inherently unfair—the Pantaenius policy explicitly states that the implied warranties of seaworthiness do not apply.
What Is Typically Excluded From Boat Insurance Policies?
It is very important that you carefully consider what is excluded from your insurance policy before agreeing to it. Significant factors which are often excluded are:
Wear and tear
Gradual deterioration
Faulty parts
Lack of maintenance
Boat Insurance Cost: Factors To Consider
The age, condition and value of your vessel can have a big impact on the cost of your boat insurance. if you live in an area which is particularly prone to storms and hurricanes, you can (unfortunately!) expect to pay a premium on your boat insurance. How far you travel, and where you travel to, can also impact the price: obviously the wider the region covered, the more chance there is of things going wrong. The type of water you sail in can also make a difference. If you only venture into freshwater, for example, you will pay less than someone who sails in saltwater – one of the most common claims is for corrosion damage caused by saltwater.
Getting A Boat Insurance Quotation
Many companies will be able to offer you a free automatic insurance quote online in just a few minutes – the National Boat Owners Association (NBOA) is a fantastic resource for this, but there are plenty of other companies who provide this service. It's advisable to opt for a company that thoroughly understands boat insurance – it is an area that requires specialist knowledge, and working with experts will ensure that the process of both insuring your vessel and making a claim runs as smoothly as possible.
Confused by some marine insurance terms? Read Insurance Policy Terminology for Boat Owners. And to find out if your boat or yacht is covered on land as well as at sea, read Boat and Yacht Insurance: Are you Covered on Land?
Related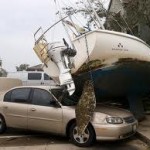 Boat Insurance: An Essential Guide
A comprehensive guide covering everything you need to know about boat insurance.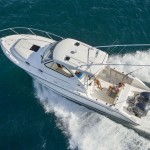 Saltwater Fishing Boats
From center consoles to expresses and convertibles, which fishing boat is best for you?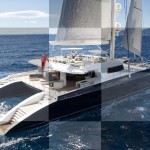 Fractional Yacht Ownership: Pros and Cons
Fractional ownership has become a popular option for yacht buyers, but is it right for you?