The Mainship 43 Trawler became well known back in the mid to late 2000s, but not for the usual reasons. Trawlers commonly get people excited because of their interior volume, good fuel efficiency, long range, and seaworthiness. And while the Mainship 43 could boast about all of these traits all the way back into the 90s, it later developed a new aspect that was quite unusual: it could cruise at 20 MPH, and top out at over 25.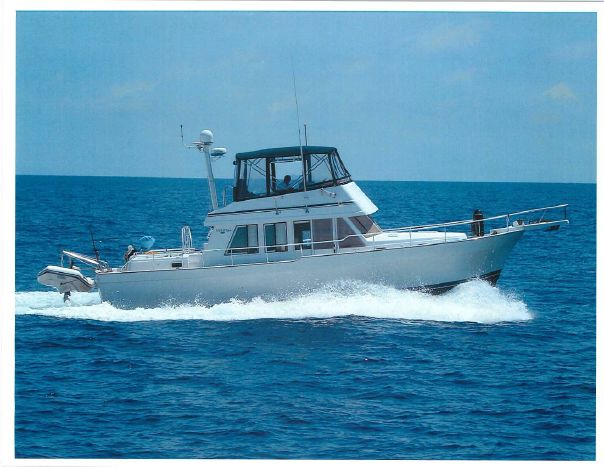 The major differences show up between pre- and post-2005 boats, which were available in both aft-cabin and cockpit models, because Mainship started trying something different: they added gobs of power. The 43's hull is semi-displacement, and it's a stretch to say the boat planes. Technically speaking, however, it must plane to some degree to exceed hull speed. And exceed it, later models do.
Even early-vintage 43s fell into the "slo-fast" category. A cruise in the 10 MPH range can be expected from these boats, with a top-end in the mid to upper teens. While that's just plain slow compared to many other types of powerboats, for a trawler, that was considered pretty peppy at the time. And at cruise these boats get between 1.2 and 1.4 MPG. When Mainship put in a pair of diesels totaling in the neighborhood of 700 HP, cruising speed jumped into the pre-teens and top-end approached 20 MPH. Eventually, however, Mainship tried dropping a pair of 540 HP Cummins QSC8.3 engines into the 43—and that's when speeds went through the roof, as far as trawlers are concerned.
Yes, efficiency does drop accordingly. In fact, snowbirds and others who plan to cruise for long distances will likely be better served by the smaller power packages. But if you don't mind taking a fuel burn hit of about 0.2 MPG, and a higher initial cost, why not take advantage of the larger motors? If you're running for cover as a thunderstorm approaches, that extra speed will be much appreciated.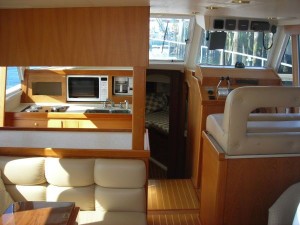 Performance aside, the Mainship 43 boasts all of the advantages you demand from a trawler. A large saloon with a dinette and settee aft leads to a lower helm station to starboard, and a galley to port. Down below, there's a queen berth master or split V-berth forward, a head with stall shower to port, and a small guest stateroom to starboard. On some aft-cabin versions of the boat a larger head was located to starboard, and the forward stateroom became the guest while the full-beam aft cabin—with en suite head—served as the master. Many iterations of the 43 also have a dedicated nav station with a desk, a feature much-appreciated by long-distance cruisers.
One item of consideration for those looking at a Mainship 43 is bridge clearance. These models all have upper stations, and even in their lowest forms, require about 18' of bridge clearance. Some owners have enclosed the bridge, many have radar posts, and most have significant convertible tops that can be lowered but may alter this bridge clearance figure somewhat. Obviously, in some areas this could be a significant issue, and you'll want to look into any particular boat's clearance closely if you foresee potential problems down the road.
The Mainship 43 Trawler was a popular model, and there's a wide variety of them in many different locations, available today. Prices range from around $150,000 to around $250,000, depending on the boat's age and how it's outfitted.
* LOA: 43′ * Beam: 15'6″ * Draft: 3'8″ * Displacement: 36,000 lbs. * Fuel capacity: 500 gal. * Water capacity: 200 gal. (Specifications may vary depending on model year).
Related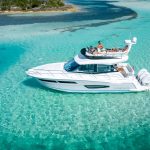 Yacht Designs And Boat Hull Types
A deep dive into all the different types of yachts, from pocket yachts to superyachts and everything...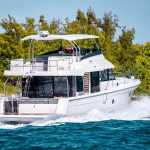 5 Best Trawlers of 2022
Zuzana Prochazka shares her top five new trawlers for 2022.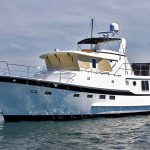 The Trawler-Life Trend: Great Loop Cruising To Bluewater Adventuring
Trawler living is all about enjoying the journey and experiencing the bounty of the sea.