If you've ever winced with envy as you were passed by some uberfast, crazy expensive, ridiculously coveted brand of sports car, get ready to feel a pang of jealousy. Automobili Lamborghini teamed up with The Italian Sea Group to create the Tecnomar for Lamborghini 63, a radical new way to snap your head around on the water.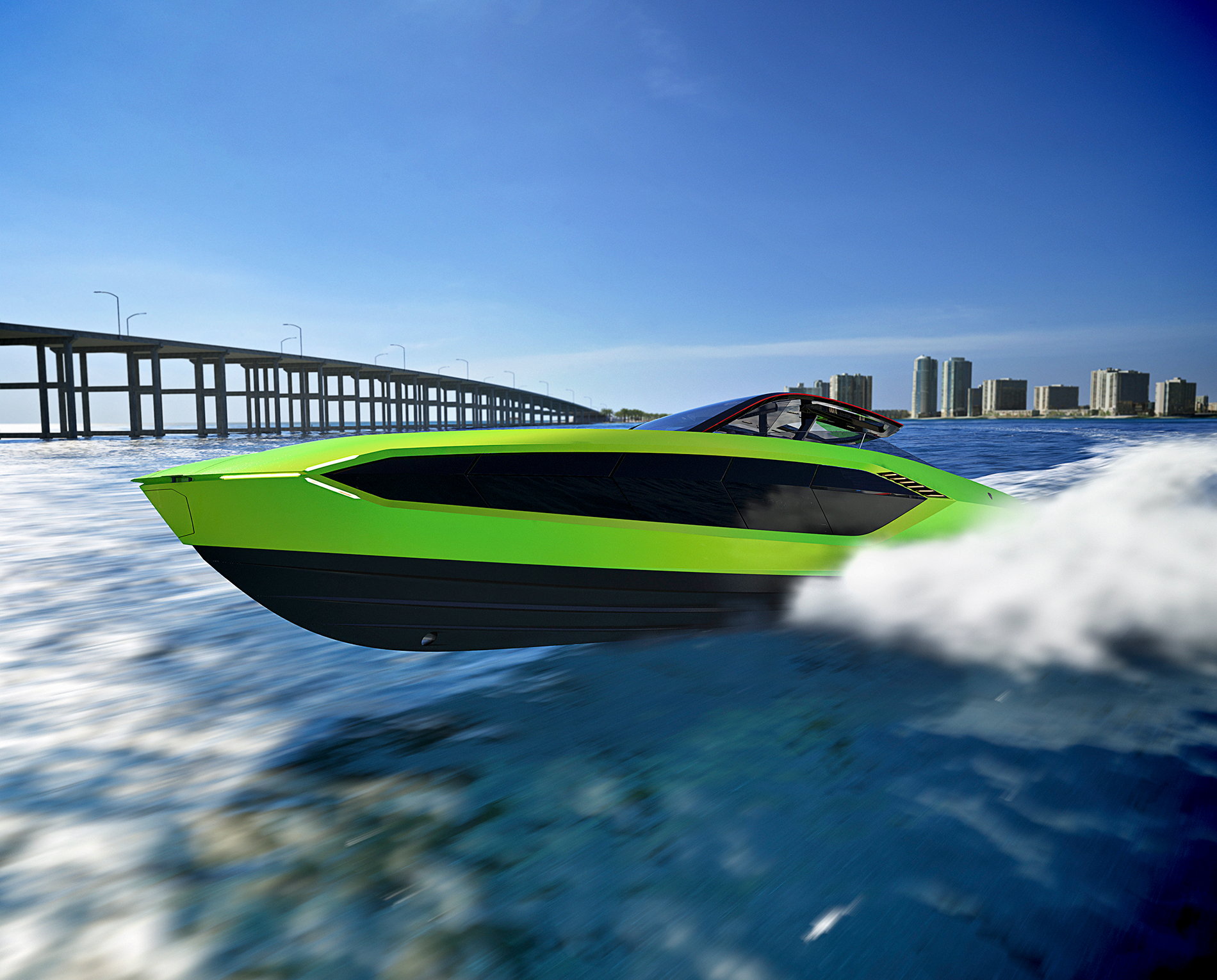 Above: The Tecnomar For Lamborghini 63 Luxury Motor Yacht. Photo by Lamborghini (Automobili Lamborghini America).
The Italian sportscar maker launched in 1963 (to compete with Ferrari at that time) and today, to commemorate its not-so-humble beginnings (they were founded by a manufacturing magnate with time and money on his hands), they launched a 63-foot yacht that will only sell 63 units. Are you getting the connection?
Propulsion System
The yacht is powered by twin V12 MAN inboard diesel engines with a whopping combined 4,000 horsepower. Top speed is touted to be 60 knots, missing the "63 connection" by just the tiniest bit perhaps, but we're still impressed – and remember, that's 69 MPH, so who's really complaining? Those numbers also mean she is the fastest boat in the current Tecnomar lineup of yachts made possibly in part to the extensive use of carbon fiber in her construction.
The model costs 3 million Euros, or approximately 3.4 million U.S. dollars. Stefano Domenicali, Chairman and CEO of Automobili Lamborghini, said: "If I had to imagine a Lamborghini on water, this would be my vision."
Supercars, defined loosely as "street-legal, high performance luxury sports cars", have been around since the 1960s and they have many aficionados so it's no surprise that the genre took to the water to create superboats. Numerous carmakers have already dipped their tire in the water including Aston Martin, Porsche and Lexus. Naturally, it could be expected that Lamborghini (that knows their market well) would decide to leverage their brand and dive in, giving their road patrons something new to aspire to.
Overall Yacht Design
Tecnomar takes its design inspiration from the Lamborghini Sian FKP 37. The bow lights replicate the Y-shaped headlights of the FKP 37 and the Y-motif continues throughout the boat's interior, exterior and onto the aft swim step's inlaid teak design. In fact, if you spend just a minute looking, you'll soon see the Ys everywhere from the exterior side bow to the supporting struts of the hardtop. Channeling the car that was its inspiration, the boat even has a similar steering wheel, separate start and stop buttons, and "tail lights" that mimic a Lambo speeding away.
At The Helm
The helm dash was designed to look like a Lamborghini cockpit with everything at hand. Meanwhile, in the boat cockpit, there's a convertible settee for an al fresco happy hour. Everything aboard this model leans toward being angular except the hardtop that sort of swoops up from the foredeck and stretches aft over the single helm seat and on back to cover most of the social space where guests will lounge.
Above: The helm and main control station aboard the Tecnomar For Lamborghini 63 Luxury Motoryacht. Photo by Lamborghini (Automobili Lamborghini America).
More than reminiscent of a Lamborghini's car interior, when you're at the helm of the 63 you feel like you are sitting someplace special. Of course you have a Lamborghini steering wheel staring back at you, along with an instrument panel that integrates navigation and control systems elegantly in a futuristic, smart layout. Plus the ultra sleek carbon fiber skin with clean lines and patterns that wraps across every surface gives the cockpit an extra-snazzy, space-age feel.
Bow And Aft Deck
There are also bow and aft sunbeds because this model will definitely carry and want to display its precious eye-candy cargo. Attention to detail was de rigeur as you can imagine. Fastidious Italian designers weren't going to miss a thing and thoughtful details can been seen throughout in the upmarket leather choices, the perfectly contrasting stitching and the loads of accent lighting.
Above: Thoughtful details can be seen throughout this luxury motor yacht with fastidious attention to everything from upmarket leather choices, stylish accent lighting and contrasting stitching. Photo by Lamborghini (Automobili Lamborghini America).
Colors, Materials And Aesthetics
The aforementioned extensive use of carbon fiber not only added to the techie aesthetics of this model, but it also kept the yacht at 24 tons, falling within the ultra-lightweight boat classification. As you'd expect, there's a range of interior colors and materials to choose from and a variety of attention-grabbing exterior paint options to boot.
The Tecnomar for Lamborghini 63 won't go unnoticed in an anchorage and clearly, that's the point. The tag line for the model is "Beyond the Limits" and in terms of luster and super-speedy techie appeal, the boat delivers. Are superboats like supercars toys for boys? Absolutely. Are they supercool and elicit a bit of envy from all of us on the sidelines? Definitely.
For more, check out the video unveiling of the Tecnomar for Lamborghini 63 by the Italian Sea Group below:
Specifications:
Length: 63 feet
Beam: 18 feet
Draft: Approximately 7 fet
Displacement: 24 tons
Max Horsepower: 4,000 HP (twin MAN 2,000-HP engines)
Max Speed: 60 knots (69 MPH)
Hull Material: Composite
Visit Lamborghini for more information.
View all Tecnomar Yachts for sale currently on YachtWorld.
Related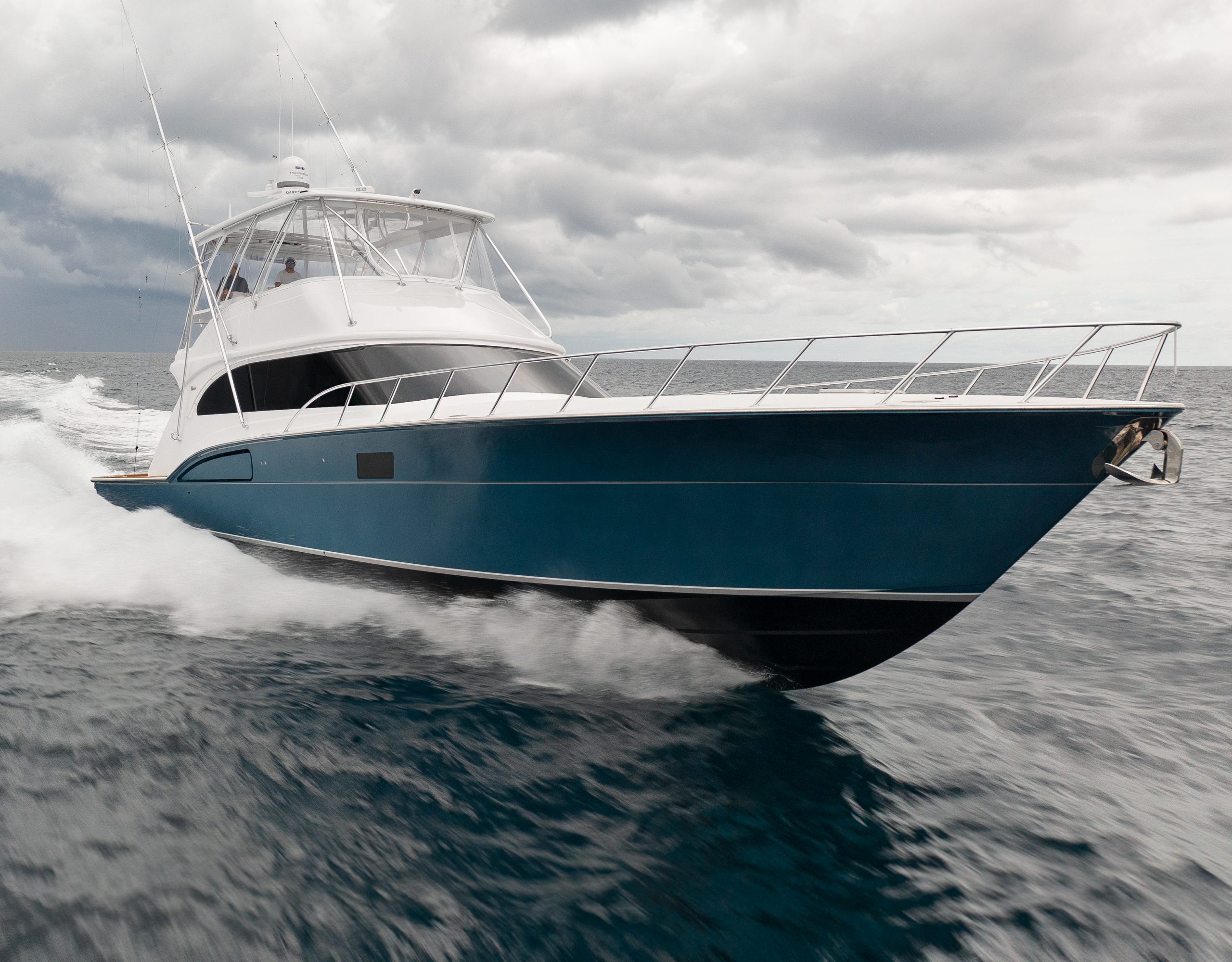 Roscioli Donzi R-76 Sportfish Yacht: A Final Masterpiece
A 76-foot sportfishing yacht is the last masterpiece from icon Bob Roscioli.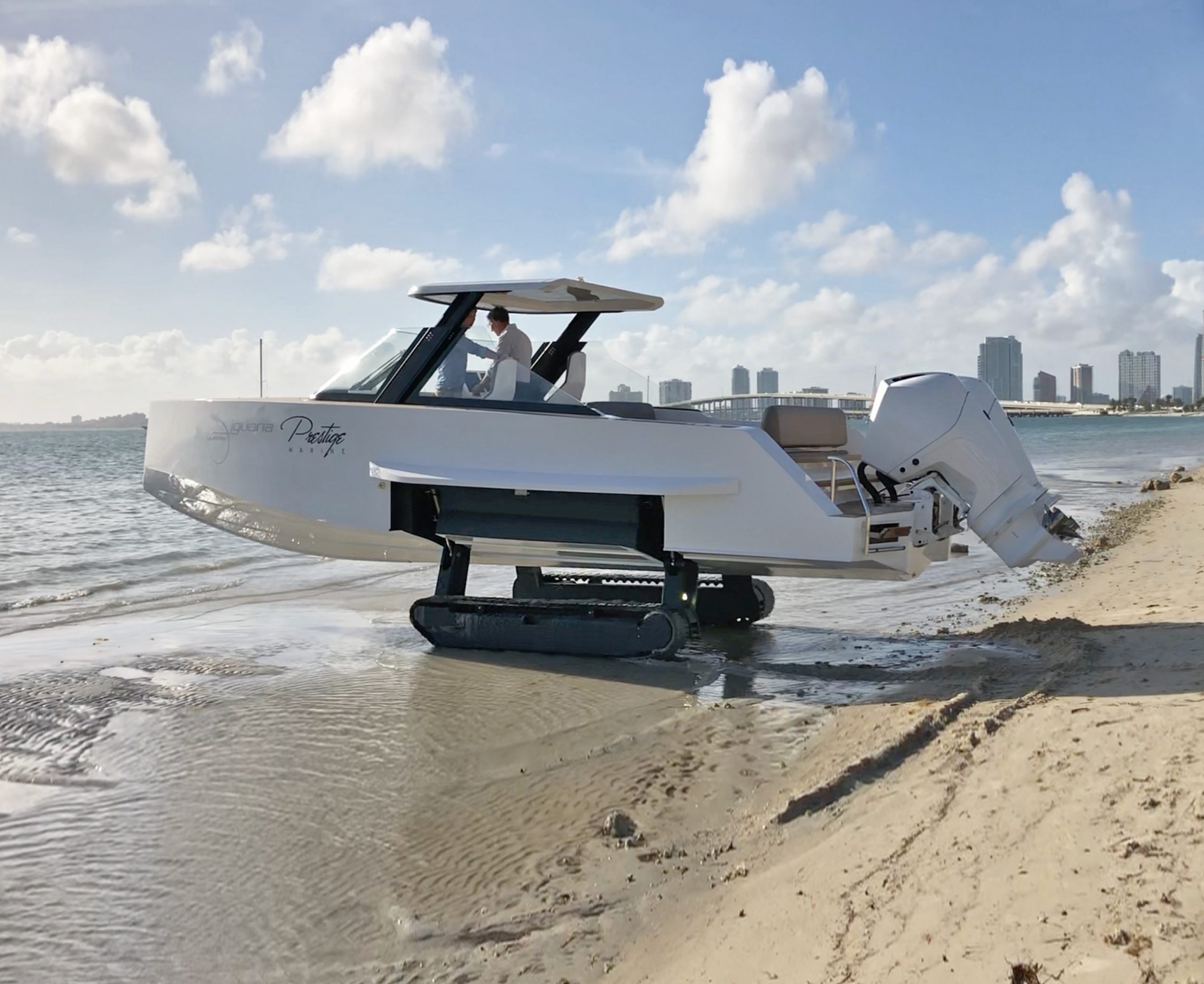 Best Amphibious Boats for 2022
Want to enjoy the best of both land and sea in 2022? Here's a roundup worth checking out.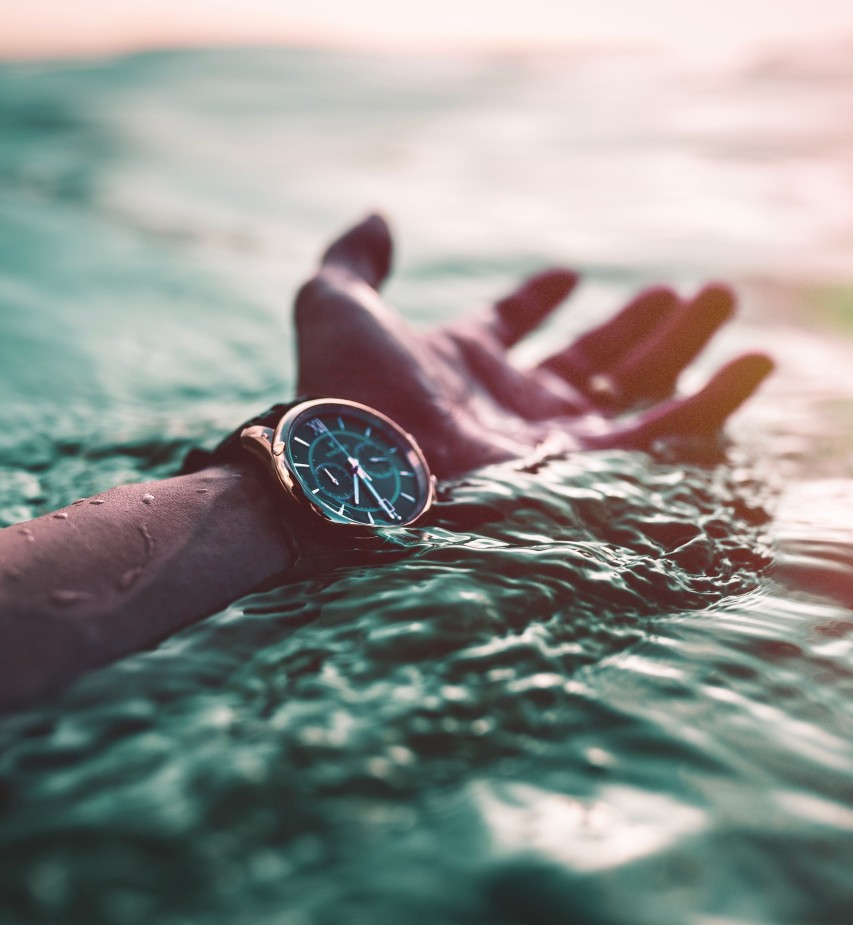 Best Watches for Yachting: Luxury Bling To Waterproof Timepieces
Nate Cantalupo selects the best ten luxury marine watches suited to yachting and boating.