In episode 4 of YachtWorld Legends, hosts Ryan McVinney and Zuzana Prochazka hop onboard the Damen-built, 151-foot superyacht "Joy Rider". This spectacular superyacht support vessel is the first of the newly developed YS 4508 model from Damen.
Overall Design
Joy Rider is a blend of stand-alone functionality and superyacht support features allowing for the comfortable accommodation of 6 guests and 7 crew. She has an explorer feel and her linear exteriors and military style paintwork give an industrial look. This expedition-style yacht is designed for those seeking amazing adventures, and functions as a toy tank for adventure seekers who want to discover undersea treasures and glimpses of elusive deep-sea wildlife.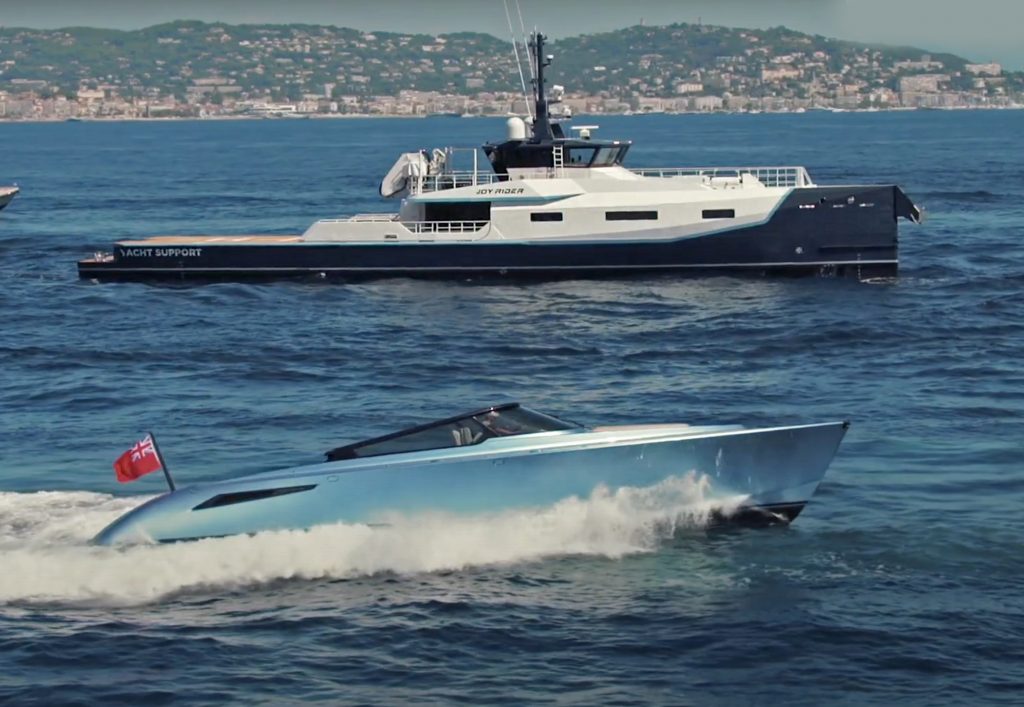 Key Features
The 1,300 square feet of deck space is enough to carry a small aircraft, a submersible, an off-road vehicle and tenders weighing up to six tons and measuring 35 feet. On the main deck is a 6.7 ton deck crane for moving toys. Joy Rider also features a touch-and-go aft helipad to maximize deck space on the mothership. She also features stabilizers, and a watermaker.
Performance And Propulsion
She is powered by twin Caterpillar C32 TTA engines with a combined power of 2,400 HP and has a top speed of around 16.5 knots. Her rough range of about 5,000 nautical miles comes from an efficient cruising speed of 12 knots, made possible in part due to her zero-speed fin stabilisers.
Related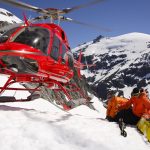 Yacht-Based Heli-Skiing Adventures
Is skiing into a volcano your cup of tea? Charter a yacht to the world's most untouched places.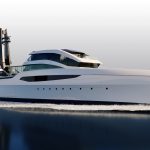 The Superyacht Explorer With A Glass Midriff: Feadship's 87m EXPV
The 285" foot Feadship EXPV concept by Harrison Eidsgaard: an unconventional explorer yacht.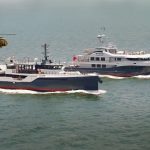 Gene Machine & Gene Chaser Superyachts: YW LEGENDS EP. 6
LEGENDS Ep. 6 features billionaire Jonathan Rothberg's superyachts Gene Machine & Gene Chaser.