A Viking-Inspired Explorer Yacht
Ragnar is designed for guests to discover the phenomenon of the North Pole in a comfortable and luxurious setting. The fluid environment of the Arctic provides an extraordinary charter experience for guests seeking something completely 'out of the blue'.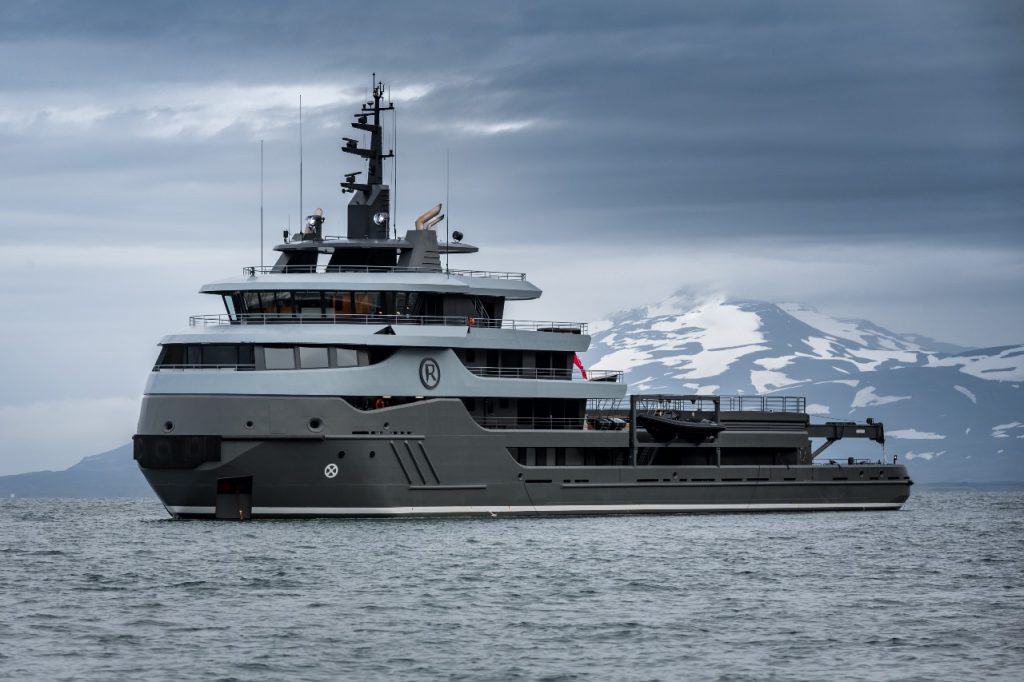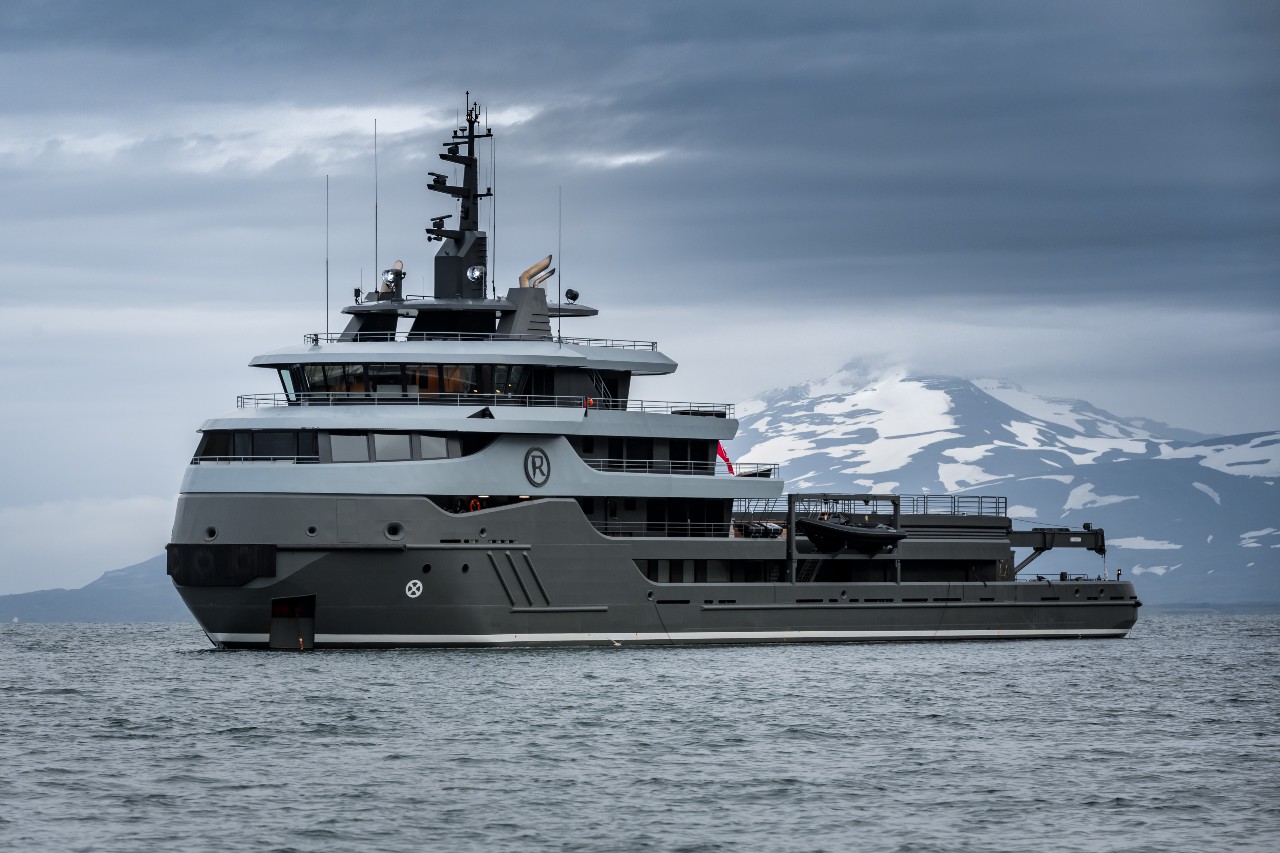 Ragnar the artic explorer. Photo credit: Burgess
Ragnar is an arctic-warrior explorer vessel, scaling 68.2 metres in length. Her namesake is inspired by the identity of a legendary Viking hero, a Norse warrior king. This powerhouse is run on 800hp engines and power heating, covering over 6000 nautical miles.
The original vessel, 'Sanaborg,' was initially built as an ice-breaking multi-purpose support supply vessel in Holland in 2012. ICON shipyard refitted her in 2017 and transformed her into an unrivalled explorer vessel by blending the comforts of luxury living and integrating a luxury lifestyle in unexpected places. The result is that guests walk away having seen more than they would ordinarily expect on a charter.
Her formidable structure is completely impenetrable, offering unrivalled ice-breaking functionality. Built to the highest ice class, 1A Super, she is designed to operate in difficult ice conditions. Some guests have returned from the Arctic, proclaiming that his exteriors are 'robust enough to endure Neptune'. It is the vessel's arctic explorer capabilities that draw guests to explore uncharted territories in comfort. The C-deck offers a jacuzzi, a swimming pool, and a lounging igloo. The perfect setting for enjoying drinks in the nautical twilight. Here, guests can capture the phenomenon of the North Pole, where stars shine brightly in the day, and the darkness takes on shades of blue and violet.
The yacht consists of eight cabins to suit 12 guests. Master suites are situated on two elevated B decks, with four main deck double suites, and an office that converts into another twin suite. Beneath the strong military visage is all of the luxuries that one would require in intrepid conditions. After a day playing on snowmobiles, guests can use the thermal-spa, massage room and swimming pool, gym or cosy up in the library bar next to a log fire and a glass of champagne.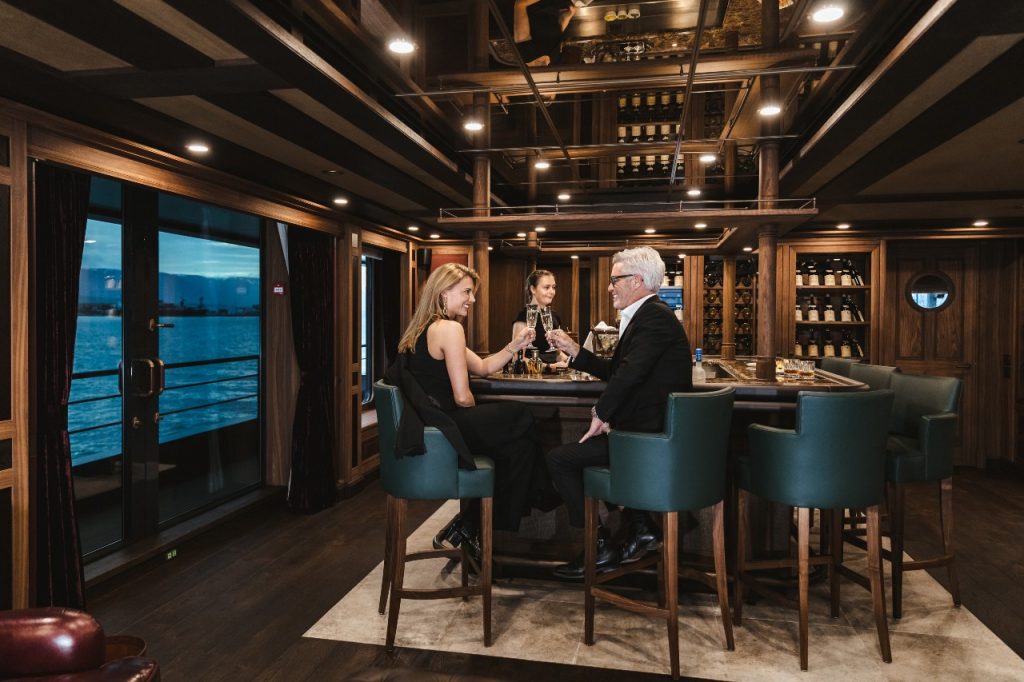 The design team drew inspiration from the owner fondness of British-style pubs. Photo credit: Burgess
A Superyacht Designed For Exploring
Ragnar is purpose-built for explorers, providing a designated deck for toy storage, and a helicopter landing pad. For guests whose spirit animal could be compared with an arctic fox, they will enjoy a vast range of toys on offer, including two 7.5m Castoldi jet tenders, four jet skis, four snowmobiles, and four quad bikes. Other toys available include a sea explorer, a three-person submarine and two laser sailing boats. There is also a submarine to transport guests into the dark depths of the ocean, several hundred metres below their luxury stomping ground. Where sunlight tails off and marine life takes on a metaphysical life form, where razor voodoo plankton floats around like ocean spectre.
The helicopter shows the arctic from a different perspective. Guests can spot polar bears and walruses in the snow mountains. After a day outside, the snow room onboard provides guests with a perfect end to their day.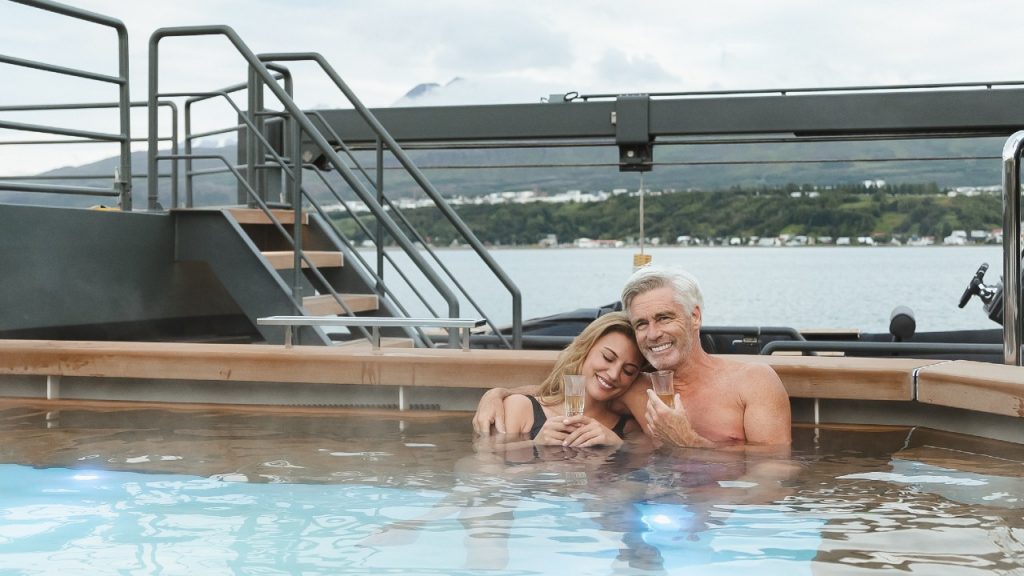 Guests enjoy the jacuzzi while admiring the phenomenon of the North Pole. Photo credit: Burgess
Yacht Cabins Inspired by Destination
The interiors, designed by British studio RWD, create the perfect symbiosis to the harsh environment, drawing on the inspiration for English romanticism, featuring elegant four-poster beds, and elaborate use of marble and natural hues. RWD worked closely with the ICON team with regular face-to-face yard meetings. On any project, good communication and regular updates are critical to its success. Ragnar's interior and exterior were designed in the UK. Charlie Baker, RWD Team Principal and designer, said: "The exterior design brief was to take a commercial vessel and turn it into a yacht that can go everywhere. However, there was no hiding its commercial history; we inherited its ruggedness. The starting point was a medieval helmet, stealth jets and a 1930's train, inspired by Raymond Loewy. You can see the medieval helmet design in the face of Ragnar. The interior was kept simple and ultra-comfortable.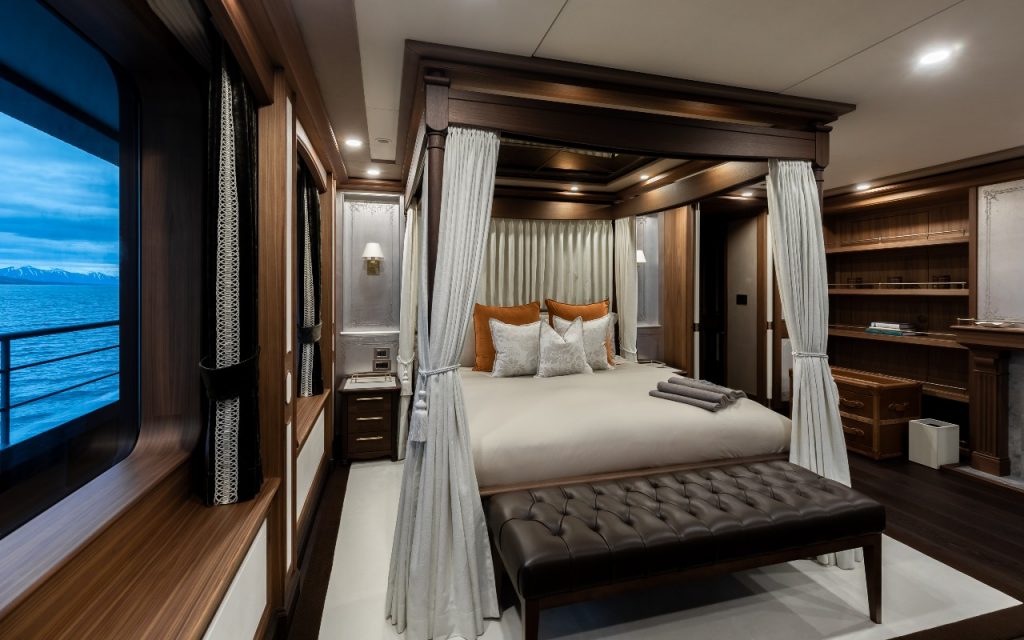 The interiors of each cabin and saloon is tied to a destination. Photo credit: Burgess
Charlie and his creative team were inspired by the owner's request to tie each cabin or saloon to a destination: "It stirred creative thinking, and we conveyed the feeling of each destination through the use of decoration. We particularly loved the Southern Hemisphere guest cabins, which we tied specifically to Cape Horn, Cape of Good Hope, Antarctica, and Australia. To represent these destinations, we looked at the colour palettes & patterns in fabrics and materials. She needed to be bold, adventurous and opulent."
Conversions are not easy, and, in this instance, there was considerable work to be carried out to maintain the Ice Class and build a fully functional yacht. Charlie comments on RWD's excitement about taking on a project of this nature: "Our first reaction was wow; we've never been involved in anything like this before." He added "It turned out to be great fun. The owner is fond of British-style pubs. The design team enjoyed doing on-site research to create the look of the main saloon and upper saloon bars."
Arctic Boat Design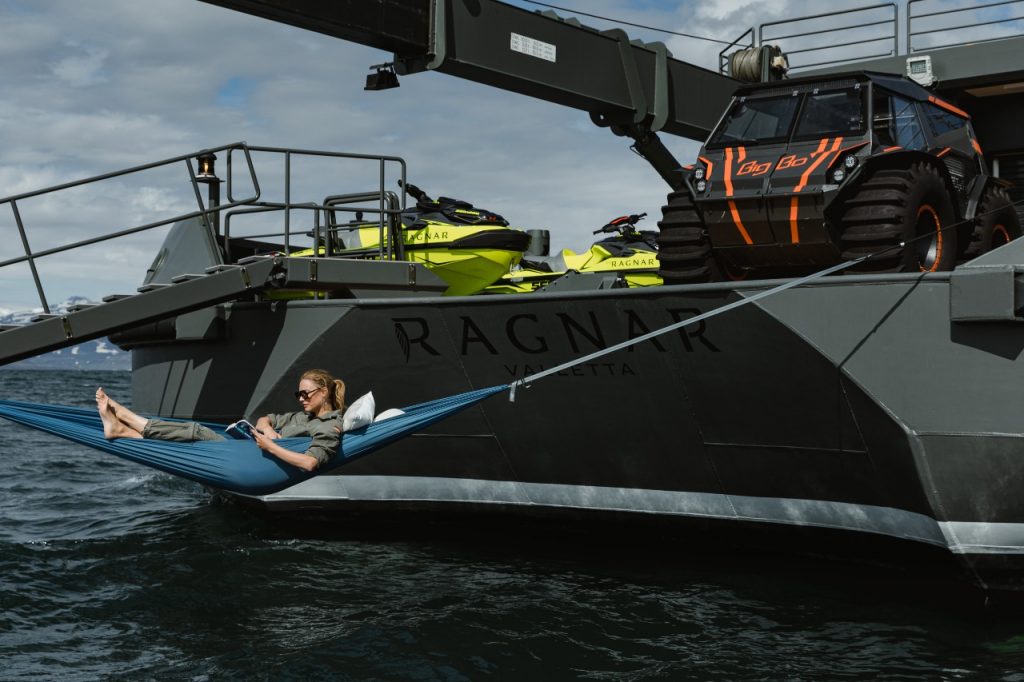 Ragnar is purpose-built for explorers. Photo credit: Burgess
Handrails were a key feature of the design due to the vessels area of operation and the extreme conditions it would need to operate in. Limitations came with the conversion and refitted layout, maintaining the ice-class hull prevented the use of shell doors or windows on the lower tank decks in the spa and gym area or the addition of extra stabilisers.
Charter A Yacht: Adventurous Spirits
Intrepid trips are becoming increasingly popular because exploring encourages a sense of lateral thinking. The world has become more globalised, and the benefits of broadening our horizons is more valued than ever. When you return to the arctic, you never visit the same location twice because of the movement caused by melting ice. The fluid environment suits those seeking a completely extraordinary charter experience.
Ragnar guests relax overlooking the snow-topped mountains. Photo credit: Burgess
Related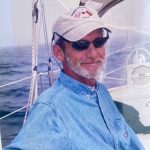 Seamanship: 7 Lessons From Old Salt Captain Andy Mason
Andy demonstrates that a career path in sailing is not always a straight line.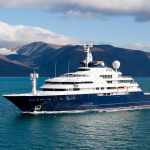 Celebrity Yacht Octopus: All Deck And No Legs
Find out more about the iconic $285 million mega yacht steeped in history.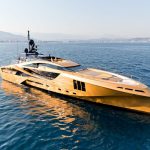 How to Sell A Yacht: Expert Advice From A Superyacht Broker
Are you selling your yacht? Find out why it may be worthwhile using a broker.