There are some key points to look for in a boat or yacht insurance policy. Agreed Value — Hull & Equipment, for example, is very important. The coverage under the physical damage portion of the policy should be what's termed "Agreed Value." This provides the boat owner with the assurance that if there is a total loss, whatever the Agreed Value is on their declarations page is what you'll receive (usually) without a deductible on total losses.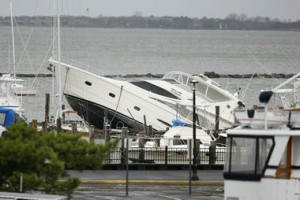 Navigation and Lay Up warranties are another important thing to consider. As far as Navigation goes, this is a promise you make to only navigate within the stated policy limits. If this warranty is breached, your insurance company may deny your claim.  Many policies also contain a Lay Up warranty, which states that if you agree to lay the boat up for a certain period of time the company will give you a premium credit—but you can't use the boat during that time. If you do, and a loss occurs, the policy won't cover it. In the winter many boats in the northern part of the country are usually laid up for four to six months. This is one reason insurance rates are lower than they are down south.
The industry standard yacht policy always includes what's termed Protection and Indemnity Liability, or P&I. P&I includes all of the required liability coverage  — bodily injury, property damage, wreck removal, and coverage related to the U.S. Longshore & Harbor Workers Act and the Jones Act. Harbor Workers & Longshoreman coverage provides compensation for dock workers who might be injured while temporarily working aboard the yacht. The Jones Act is another federal law that requires vessel owners to provide paid workers compensation for injuries that might occur while in the "service of the ship." Limits stated in your policy should be high enough to protect your individual assets, and today's norm is about $500,000. Pollution liability is also very important, and additional limits are preferable compared to being included in the P&I limit.
Exclusions are another important thing to pay attention to in a yacht insurance policy. Exclusion is a peril that's not covered, and these can vary quite a bit from insurance company to insurance company. Examples of exclusions include wear and tear, gradual deterioration, osmosis, and delamination. Some policies may have as few as 15 or so very typical exclusions, while some others can have twice this number, or even more, and this can make a huge difference in the "value" of one policy over another. Some of these exclusions leave the door open for companies to exclude large losses, which can leave you holding the bag.
Ideally a policy should be underwritten by a large, financially sound insurance company that specializes in marine insurance. Companies that don't specialize in marine insurance may not understand the unique exposures present, and may not provide the important coverage that's needed. Plus, marine specialty companies adjust their claims with experienced marine adjustors and/or surveyors, while some non-marine specialist companies use auto adjustors.
By: Mike Smith
Executive Vice President
Global Marine Insurance Agency
Global Marine Insurance Agency is solely dedicated to providing insurance coverage to members of the boating community.  Let us help you protect your investment.  Get an online quote today
Related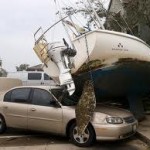 Boat Insurance: An Essential Guide
A comprehensive guide covering everything you need to know about boat insurance.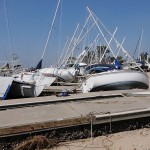 Boat Insurance Basics For Yacht Owners: Prices And Coverage
What kind of yacht or boat insurance is best for your needs? Learn the basics.
What's the Difference Between Cheap Insurance and Inexpensive Insurance?
To save money on boat insurance, how do you know if you're getting cheap coverage or an inexpensive...