Emma Coady spoke with Juan Andrade from SuperYachtsMonaco about how appointing a yacht broker can add value when selling a yacht.
Are you considering appointing a professional's services to help you navigate the sale of a used boat or yacht? At the beginning of the sales process, you will need to determine whether you need the services of a professional boat dealer or a yacht broker to help you with the sale, or you might decide to list the boat privately. Whether it is worthwhile appointing a professional depends on the type and size of the model that you're selling. As a general rule, it is worth having the support and guidance from a professional for any vessel valued at half a million dollars and upwards to handle the sales process, helping to mitigate financial risk and to ensure that the sale goes as smoothly as possible.
YachtWorld requires boat sales to go through a licensed broker, however if you want can consider selling your boat privately, you can do so using our sister platform, Boat Trader.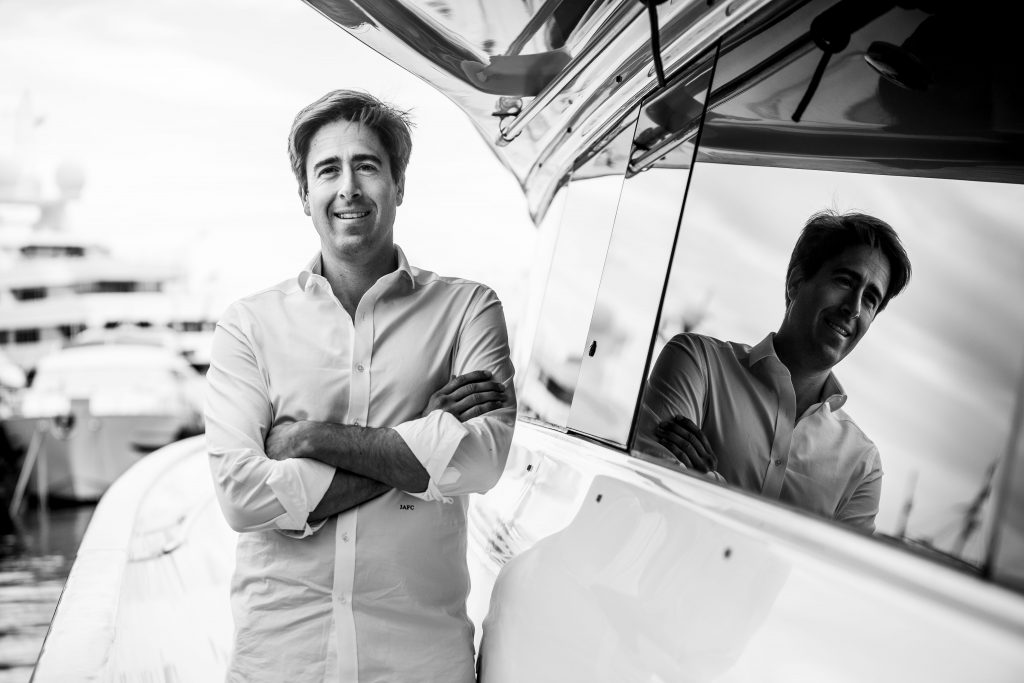 Above: Juan Andrade, a yacht broker from SuperYachtsMonaco. Image via SuperYachtsMonaco.
What Does A Yacht Broker Do?
A yacht broker's responsibilities include:
Market intelligence. They have a record of which boats have sold, and at what price, and how long it took to sell.
Visiting your yacht to determine its value in accordance with the current market.
Valuing similar boats that can compete with your yacht to get a better understanding of competitors.
Create a marketing strategy aligned with the owner's expectations in terms of selling, price and time.
Carrying out due diligence on new leads.
Partnering with maritime lawyers selected by the client to obtain and draft all
documentation required to complete the sale.
Organizing sea trials and surveys as required.
Lastly, they will also deal with the necessary paperwork, including the process of title deeds, safety standards, sales contracts, and any tax office requirements to transfer assets from the seller to the buyer.
Why Should You Sell A Yacht Through A Yacht Broker?
A broker will make selling your boat comparatively easy and stress-free for you managing the sale from beginning to end. Here are some of the ways that a broker can add value to the sales process:
Setting A Price
A broker will set the cost of the yacht, and since they are marine market experts, you can trust that they know exactly how much your craft is worth. If a seller neglects the broker's advice, they risk slowing down the sale, and the vessel could stay in the market for a year, if not longer. The seller will need to consider the costs of owning a yacht that they are not using since they are high (typically 20 percent of its value annually) once you take into account marina fees, maintenance, insurance, and crew. Juan Andrade from SuperYachtsMonaco comments,"You may have a figure in mind that you think the yacht is worth. A broker is best placed to set the vessel's attractive cost fair since they have a deep understanding of the market. Brokers invest much time and money traveling to boat shows and meeting with boat builders to get a better sense of the market." Brokers will also have access to data through specialist software. You can expect them to know exactly who your competitors are and what sets your boat out from the crowd.
Marketing Expertise
Marketing plays a key role in making up the broker package. From the outset, the marketing plan will be carefully aligned with the overall sales strategy to maximize the sale. A brokerage will have an in-house marketing department that will work hard to build up an image of the vessel using videos, a photographer, copywriters, etc. The broker is responsible for ensuring the information available online is accurate and that there is no misleading information.
A broker will also determine the right platform to advertise your boat. For example, they will select a platform specifically suited to attract the right type of buyer, considering the platform's performance and its ability to target potential buyers. Platforms such as YachtWorld target a seller include SEO, saving a potential buyer's customized search criteria, pop-up advertisements, emailers, and notifying sellers through alerts and updates.
A Robust Sales Strategy
The broker and the seller will work out what they want to achieve. The marketing strategy must align with the overall goal of the seller. For some, that may be selling the boat as quickly as possible or earning maximum revenue.
Coverage And Insurance
Many things can go wrong when buying a boat, as demonstrated in Buying A Liveaboard Sailing Yacht: A Rollercoaster Journey. Working with a broker means you are protected if the yacht's sale goes wrong. Most licensed brokers are insured for fraud. In the rare instance that something goes wrong with a sale, most licensed brokerages have insurance to cover the sale. Juan Andrade from SuperYachtMonaco comments, "Sometimes I get asked by clients, 'Can we make the sale without a lawyer?' While it may be tempting to cut costs when everything appears to be going well on the surface, a sale can change direction very quickly. If a buyer uncovers any issues with the yacht at a later stage, you need to have a proper lawyer and the support of a proper company behind you."
How To Choose A Yacht Broker
Before settling on a broker, you should interview several to get more of an understanding on their track record. Juan Andrade comments, "Most commonly, referrals are made by either a captain or friends in common. A broker with an outstanding reputation attracts new clients and is often a trusted source. Keep track of who relies on the same brokers for more than a single transaction." Find out their recent sales track record, and appoint somebody who knows the ins and outs of the legalities and has in-depth knowledge.
Does It Matter Where A Broker Is Located?
It goes without saying that having a broker local to where you live makes the process more convenient. However, if you are selling a Princess yacht, it is better to use a broker that is very familiar with Princesses since they are likely to have a pool of clients already interested in similar yachts.
Local brokers tend to have more inside information. However, some brokers can get lazy if they have everything on their doorstep. If you don't have the time to see potential clients on your behalf, you're better off finding someone in the other part of the world who will happily take a flight to visit the buyer. Juan Andrade comments, "The service you receive from your broker, and how ready they are to work hard and travel to greet your client far outweighs where they are located."
The Difference Between Licensed and Non-Licensed Brokers
If you appoint a non-licensed one-man-band broker who is a chancer offering you a great deal, it can be tempting to save costs, and if the sale goes through smoothly, happy days. But every seller needs to consider how badly wrong a deal can go if an issue is uncovered and a problem arises. Licensed brokers provide the buyer and seller with more protection so that if a problem arises, a seller will have a proper lawyer and insurance in place. A licensed broker reduces the risk of the sale going wrong, enabling you to sleep at night.
How Much Do Yacht Brokers Charge?
Yacht broker's fees are usually based on commission (typically around 10%) or at a fixed price. Once you have agreed on a rate, you will be provided with a standard written agreement to sign, which may be likely to include clauses concerning insurance and the broker's exclusive rights to sell your boat during the agreement term.
Sell Your Yacht On YachtWorld
YachtWorld connects buyers, licensed brokers, and boat dealers, simplifying, and users save their custom criteria and sign up for convenient alerts. YachtWorld has nearly 3,000 international brokerages listed and currently has more than 100,000 yachts for sale. However, if you want to avoid hiring a broker and want to sell your boat yourself, then head to Boat Trader to list a used boat for sale yourself.
Are you interested in How to Become a Yacht Broker?
Related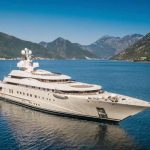 Astonishing 377-Foot Apex Superyacht Pelorus For Sale
Step aboard the magnificent 377-foot Pelorus superyacht, built by Lurssen.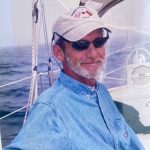 Seamanship: 7 Lessons From Old Salt Captain Andy Mason
Andy demonstrates that a career path in sailing is not always a straight line.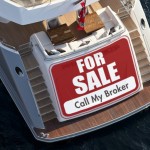 Navigating VAT Taxes When Buying a Yacht in Europe
Have you found your dream yacht in Europe? Here's what you need to know about the VAT, which can add...