There is nothing more exhilarating than living life on the sea waves. Boat lovers often find themselves in contact with the wonders of the coral reef, home to otherworldly marine life including violet-glass sponges and parrotfish. Spectators of the underworld are often left entranced because of the elusive nature of marine life. Swimming alongside marine-mosaic jelly forms shaped like Fabergé eggs that can morph from one type to another is an extraordinary sight.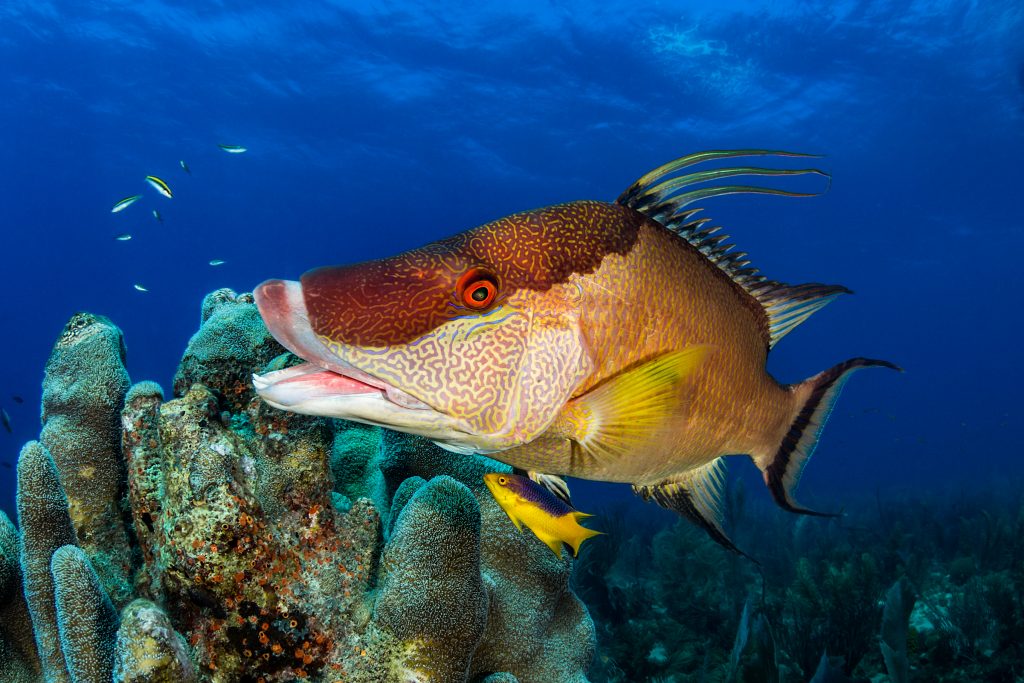 Hogfish in Jardines de le Reina. Credit: Fabrice Dudenhofer/Coral Reef Bank
Most established coral reefs are between 5,000 and 10,000 years old. They are commonly known as the 'rainforests of the sea' because of the full richness of marine life. Human behaviours linked to damage of the reef have reduced marine life diversity. An overarching threat to the coral reef is climate change causing rising temperatures. Other threats include ocean acidification, overfishing, dredging, and sunscreen use. To avoid the tragic fate of turning the reef into a desolate bleached skeleton, we need to act now. We have lost 50% of coral reefs in the past 20 years, and more than 90% are expected to die by 2050 according to a presentation given at the Ocean Sciences meeting in California earlier this year. Corals are highly sensitive to pollutants discharged from ships or carried to the ocean in rivers and streams, as well as to sediments from coastal erosion. The proximate relationship that yacht owners have with marine life means that rewiring yachters habits and behaviours can culminate to make an impact.
Anchor Down with Care
Permanent moorings work best and also control the numbers of boats on the reef. Fringing reefs grow near the coastline around islands and continents. If possible, anchor up on grassy or sandy patches. Choose an anchorage away from the most sensitive areas wherever possible, away from seagrass, reefs, and shellfish beds.
Deploy your anchor correctly to avoid dragging. Use the appropriate length of chain and warp to help reduce scouring on the seabed. If your anchor is dragging, then re-anchor and consider choosing a different anchorage. When disembarking the dock check to see how your boat is lying. If the boat is pulling back from the anchor you may need to slowly cruise the motor towards it as the crew onboard. Bring the anchor and line on-board and stow it away ready for immediate redeployment.
Onna, Okinawa, Japan. Photo Credit: The Ocean Agency/Coral Reef Image Bank
Use Reef-friendly Skincare Products
Studies have shown that chemicals in sunscreen can exacerbate the effects of coral bleaching. Only stock reef-safe sunscreen to ensure that you're not contributing to coral reef damage.
Stream2Sea produces a range of mineral based products that have been tested and proven safe for freshwater fish, saltwater fish, and coral larvae, and has passed the stringent HEL Labs Protect Land and sea certification. Products include sunscreen, hand sanitisers and skin and hair care.
Refuelling- Stop the Spill!
Simple things such as taking care when refuelling and with oil not to spill any and having a fuel and oil spill kit on board in case anything does get spilt. Oil absorbent booms prevent the spread of the spill and skimmers are ideal for controlling and cleaning up oil spills on bodies of water.
Best Practice
Guidelines on best practices have improved and really gained momentum over the past ten years. It is crucial for boat owners to follow best practice when they transverse coral-fringed islands to mitigate damage to marine life. Educate all guests on board and spread awareness of best practice for eco-friendly yachting.
Eco-friendly Cleaning Products
Chemicals can cause algae growth which can block out the sunlight. The best non-toxic cleaning brands to offer a range of products include Seventh Generation, BioKleen, Ecover, Bon Ami and PureGreen24. Laundry detergents powered by plants are the safest way of washing sustainably.
Waste Disposal
Be careful when disposing of organic waste and ensure that this is carried out away from a reef over deep water. Not only does this spread the waste out more effectively, but it is also less likely to interfere with natural reef animal behaviour.
Despite human waste and toilet paper's biodegradable properties, boat owners must be cognizant that the nitrogen-rich and eutrophic material has a large impact on reef organisms. This is because when a body of water becomes overly enriched with minerals and nutrients which induce excessive growth of algae. This process may result in oxygen depletion
It is important to consider the impact of discharging raw sewage from a sea toilet or holding tank into the sea. It would be prudent for yacht owners to retain waste in closed tanks in their vessels and to endeavour to release it only when over deeper water, away from the reef.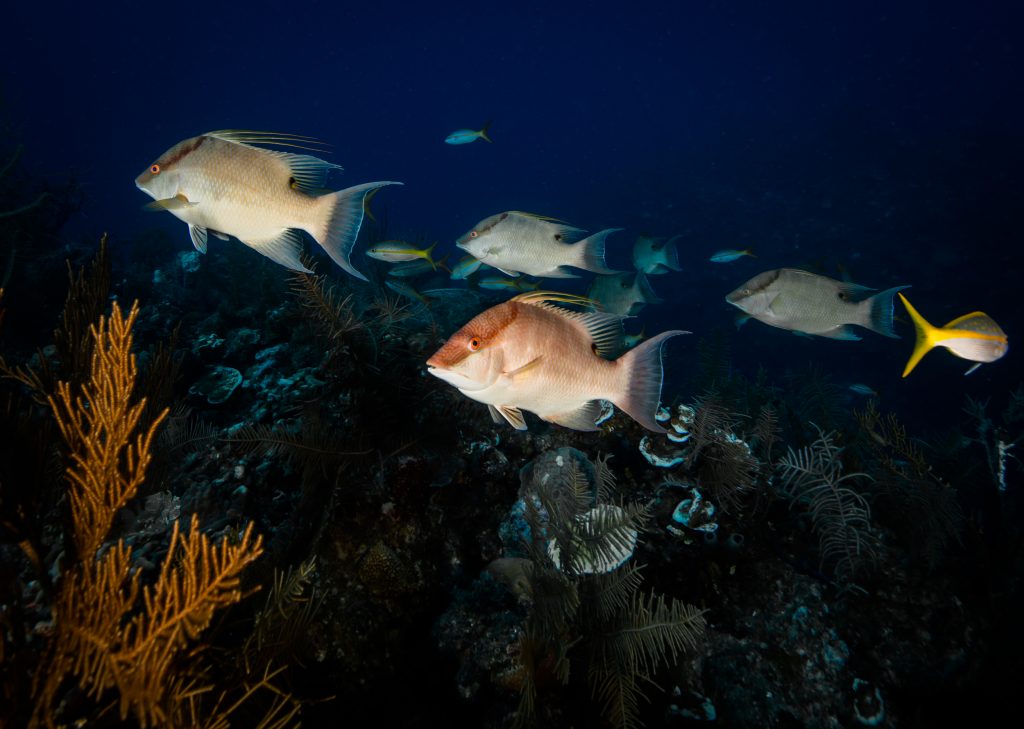 Hogfish, Jardines de la Reina. Photo credit: Phillip Hamilton/Coral Reef Bank
Boat Maintenance
Before leaving a port, it is important to take precautions to ensure that accidents, like unexpected leaking engines do not result in oil polluting the water. Newer boat models tend to be more fuel-efficient and less prone to leaks and degradation that endanger underwater ecosystems.
Apply a Non-Toxic, Non- Biocide Bottom Paint
Ensure that the bottom of the boat is painted using an antifouling paint which is non toxic and non biocide. Before applying, ensure that you have effectively removed the old paint. YachtWorld recommends Hempasil X3 and Intersleek Pro.
Be aware that some antifouling paints contain copper elements which leach into the marine environment and can accumulate in filter feeders such as clams and mussels, and damage other marine life. Marinas and protected anchorages with little current or tidal movement are particularly vulnerable, as they allow the build-up of copper to reach toxic levels.
Equipment Maintenance
Before migrating from one port to another, boat owners should check and clean equipment thoroughly, including dive gear and the vessel hulls to prevent spreading marine pests. A thorough check on the inside of the boat should also be carried out to ensure there is no sign of ants, cockroaches and rats. Setting rodent traps and mooring line covers will help to protect the vessel.
Fishing Sustainably
Always check your local fishing rules. Learn about the local fish species size, and investigate whether you need to purchase a fishing license for that specific region. Mindful fishing mitigates any damage caused to the reef caused by overgrown algae. This is because when large predatory fish are overfished, fisheries turn to smaller herbivorous species such as parrotfish and surgeonfish which affects the reef as a whole. These herbivorous fishes play an important role in keeping algal growth in check. If their numbers decline.
Check that unused bait and tackle should be disposed of properly.
Underwater Clean-up
Participate in an underwater clean-up. 80% of marine debris comes from land-based sources. Running clean-up events also helps raise community awareness about the issue of marine debris. Any yacht can coordinate with shore-based operations throughout the US or British Virgin Islands to take part.
For information on how to participate in a big water clean-up, visit the website of Reef-World's contact Green Fins initiative.
Energy Efficiency
Climate change is one of the leading threats to coral reefs. Using boats constructed with advanced materials with aerodynamic profiles will use energy more efficiently. Using a hybrid power plant (biodiesel and wind, wave and solar energy) is currently the most energy efficient option on the market.
Another consideration is to be mindful when running water and electricity. The less water you use, the less runoff and wastewater that will eventually find its way back into the ocean. Having solar panels or a wind turbine is a great alternative to running a generator.
Become an Environmental Role Model
Become an advocate for coral reef preservation and participate in conservation and monitoring programs to identify coral bleaching, disease and damage. There is a vast range of volunteer programmes available at the Red Sea Project, Coral Cay and many more.
Beach clean-ups are also a great way of helping the environment. Enjoy the fresh air, community spirit, and sense of accomplishment while making a tangible difference to your local beach. If you're a diver, you could also consider participating in an underwater clean-up.
To find out more about The Green Fins initiative which involves a few simple actions to help protect our oceans. You can download, use and share all our sustainability tools and materials for free.
Related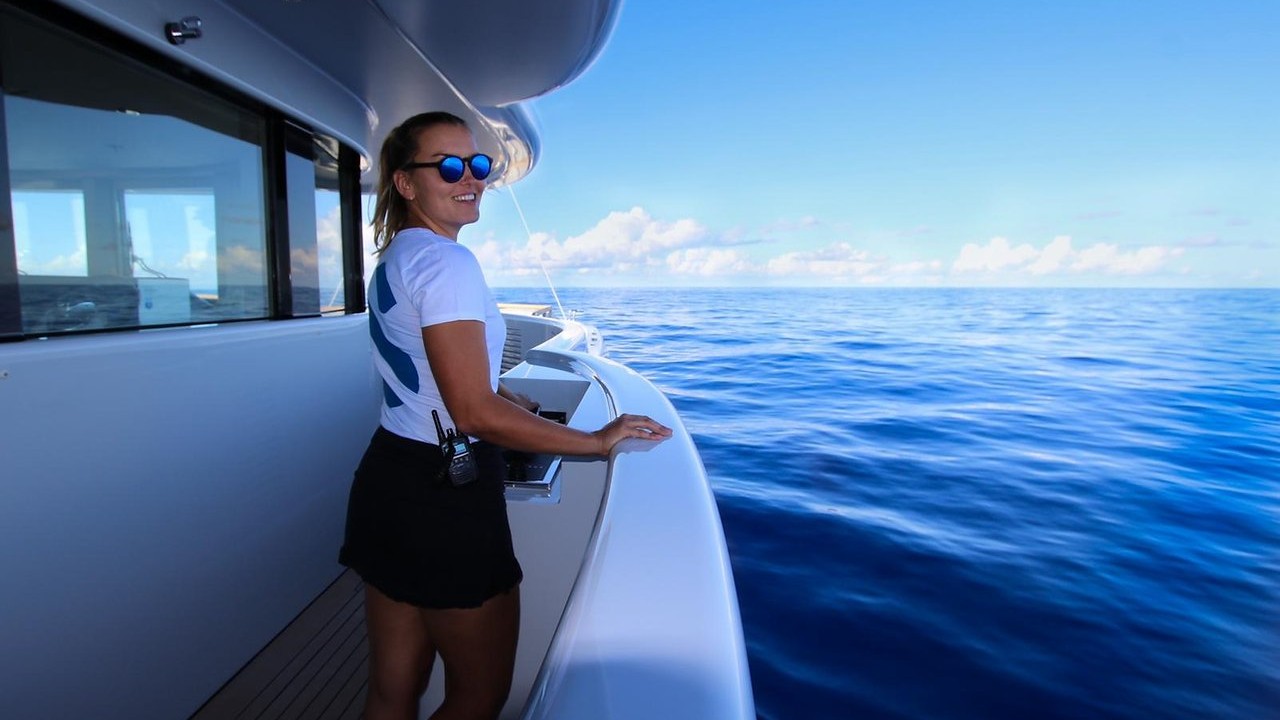 Creating Equal Opportunities in the Yachting Industry
YachtWorld talks to Jenny Mathews, founder of She of the Sea, a campaign to promote diversity in the...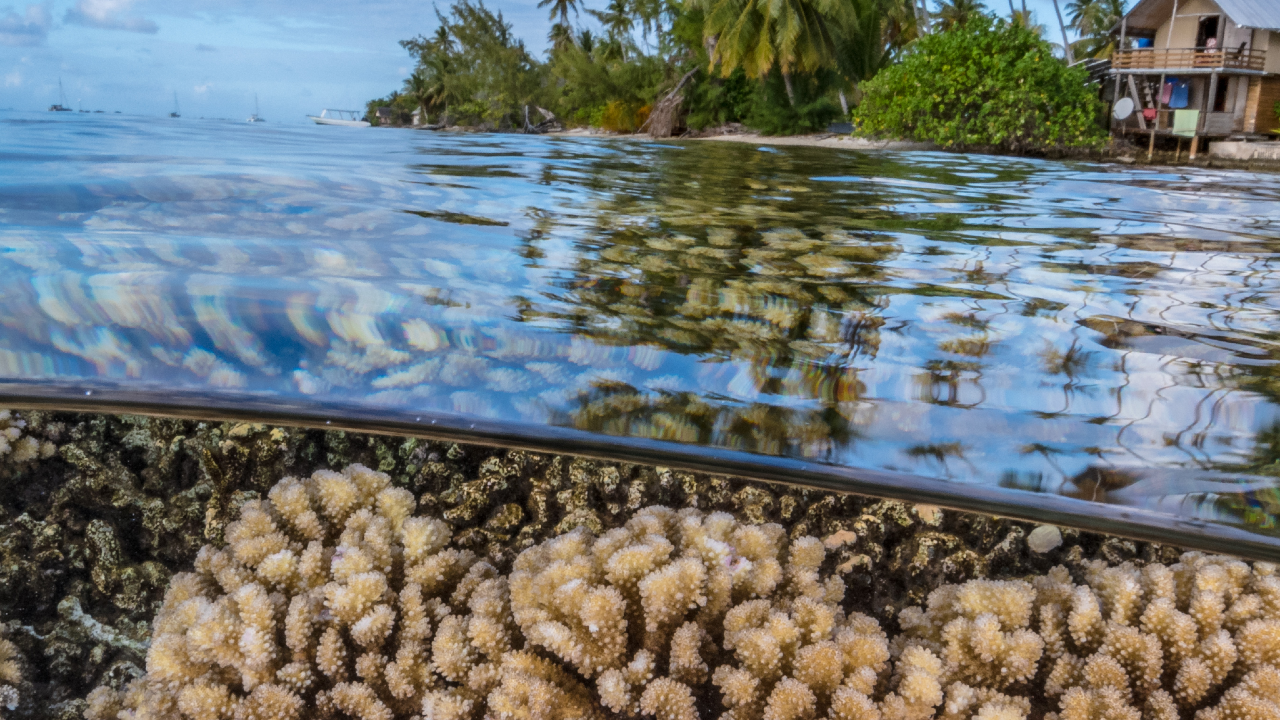 Yacht Owners Participate in Environmental Efforts
Find out how you can use your yacht to facilitate scientific research.
Tips For Self-Sufficiency On Charter
Zuzana Prochazka gives tips for managing water, power, waste and fuel on a charter.