You've conducted a thorough search for your ideal boat and have found it—only your dream yacht is overseas, and you don't know the process for shipping a boat. How will you get that new dream ride delivered to your home port? What are the options and which one is best for your needs? Here's an overview of the services available to you.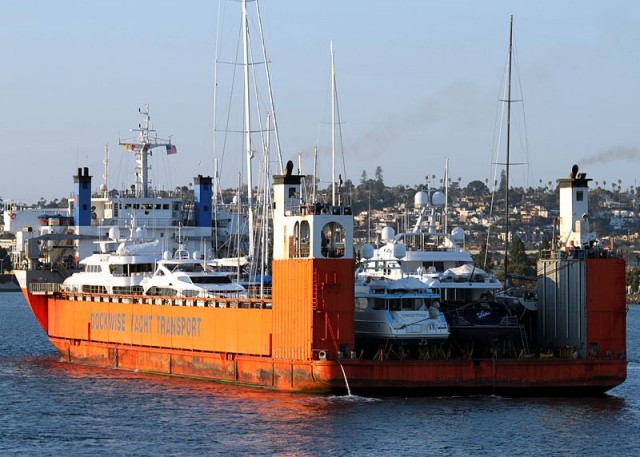 Freight Carriers And Boat Transport
Many buyers choose to have their yachts transported by freight, aboard a commercial ship. To do so, you have to book space aboard a carrier. Many boat owners will employ the services of a freight forwarder (OTI) or licensed NVOCC (non-vessel operating common carrier). These outfits will reserve space for your boat aboard a ship, book transit, do all the necessary paperwork, and charge a fee for that service. Both OTIs and NVOCCs are governed by the rules of the Federal Maritime Commission (FMO). An NVOCC can sign annual contracts with shipping lines based on a volume commitment, and thus provide boat owners with competitive rates. A forwarder sells at the rates given by the carrier, with no mark-up.
To find a company in this segment, start with one that's registered with the FMO. Note the company's history and longevity. If it's been around for a while, chances are good it's financially strong. "There are hundreds of shippers offering yacht transportation services but only a handful of specialist yacht and boat transporters," says David Holley, chief executive at Peters & May, a licensed NVOCC. Peters & May has invested heavily in staff and equipment, and its experience has won it many loyal customers, including major boat builders.
Yacht Brokers And Yacht Shipping
Another option is to work with a yacht broker, whose main function is to bring together a buyer and a seller. In this case, the buyer would be the shipper of the goods (the boat owner) and the seller is the shipping company, or carrier. The broker takes inquiries from buyers and passes them onto various carriers to find the most affordable or convenient option for the buyer. The boat owner pays a commission for the service, along with the shipping fee.
Both broker and forwarder will create and process the paperwork required to transport your yacht. A reputable outfit will ensure its client has the insurance coverage he needs. A forwarder typically has the same cargo insurance responsibility as that of a motor carrier; thus, its policy should cover your investment in the event of a mishap. If you're working with another type of company, never assume a contract will cover your yacht in the event of loss or damage. Do your due diligence, and be sure the professional you're working with gets you the coverage you need. And remember: your yacht insurance policy won't cover the vessel when it's shipped.
Reputation Counts
When selecting a professional service to make shipping arrangements, be sure to research its reputation. Recently, more businesses that are not OTIs or NVOCCs have gotten into the business of selling shipping services to boat owners, but not all of these firms are established. There have been instances of loosely worded contracts that didn't benefit the boat owner, and there are stories of firms that sold leased space to boat owners without having ever secured the space on that ship. Recently, one yacht transport company filed for bankruptcy, reportedly surprising many boat owners who had prepaid thousand of dollars to have their vessels transported.
If you make arrangements to ship your boat as freight, you'll learn there are basically two types of services: liner and part charter services. The liner services are based on vessels with a fixed schedule, such as container lines. "They're clearly the most reliable option, however they come at a premium and sometimes do not serve ports on a direct basis," says Holley. "The part charter sailings, where we charter the deck on a cargo vessel, are much more affordable but less reliable on sailing dates."
As for cost, prices will vary. According to Holley, the price to ship a 60-footer on a part charter sailing from Florida to the Med would be about $45,000, while a liner option would be closer to $70,000.
Deliver Yourself
Transporting your new yacht to its home port as freight is one way to go, but in some cases you may be able to get your new baby home on her own bottom. Some owners will pilot the boat (often with the assistance of yacht delivery professionals) for the sheer joy of cruising and the opportunity to travel to places they've never seen by water before. This option could save you money, although running a boat overseas is a big undertaking. It requires an investment in time for the long voyage, the right amount of manpower to run the boat safely and efficiently, and willingness on the part of the boat's owner to grin and bear the wear and tear that will be put on the vessel's structure, fittings, and engines during the voyage. Still, "it's a good choice for the person who is all about the experience of cruising the boat a long distance," says Dave Northrup of Maritimo Yachts, a builder of long-range yachts like the M58 Motoryacht, based in Australia. Roughly 20 percent of Maritimo customers deliver boats home on their own bottoms.
Editor's Note: This article was originally published in 2013 and was last updated in July 2021.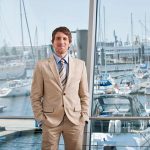 A primer on starting a new career as a yacht broker in the marine industry.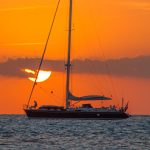 Before you donate one of your biggest assets, be sure to make the right moves.