Many builders ask their clients what they want. Horizon Yachts does it out of genuine interest, and also because of its semi-custom building philosophy. So, when customers who saw the Horizon Yachts RP97 said they'd like even more volume, Horizon's in-house naval architects hit the drawing boards. The Horizon Yachts RP110 is the result of those efforts. This raised-pilothouse motor yacht retains the family feel of the RP97, and owners can configure it essentially how they wish, with the help of Horizon's naval architects.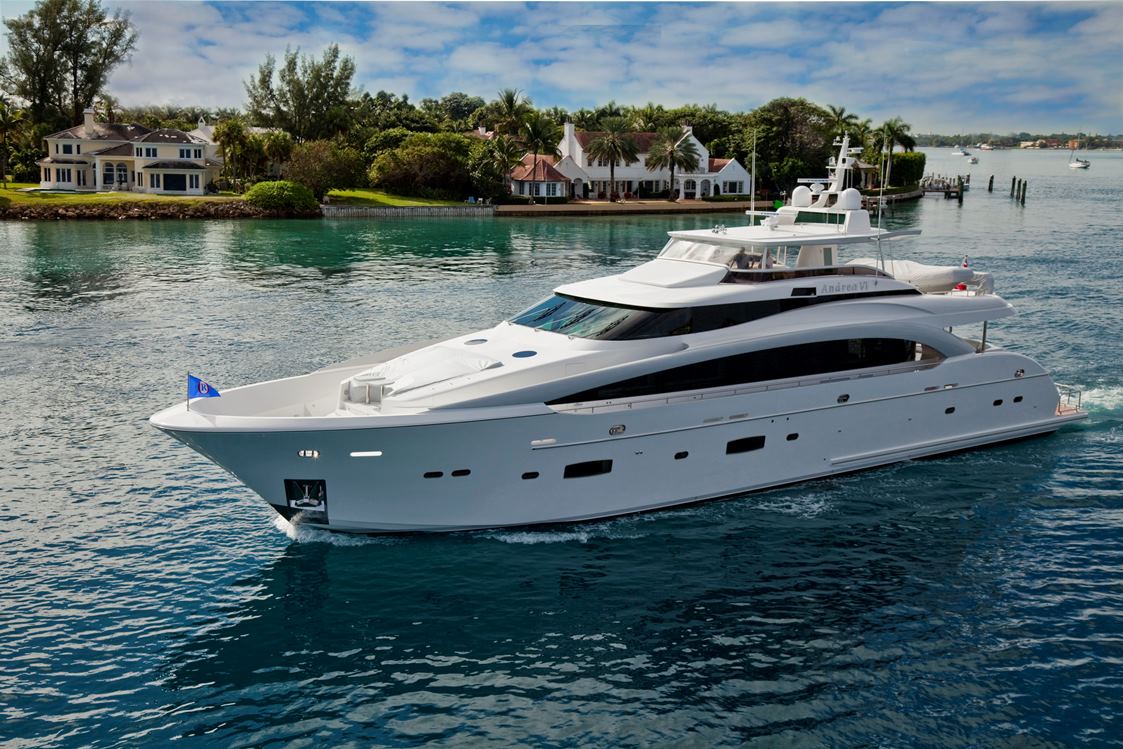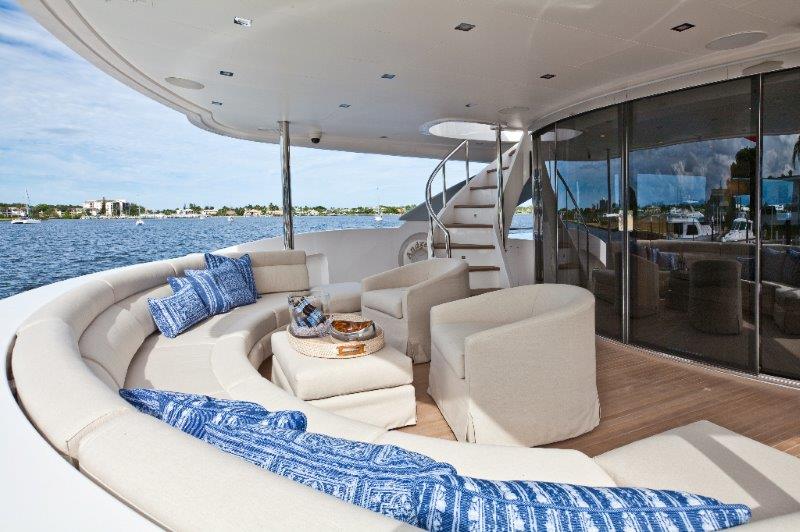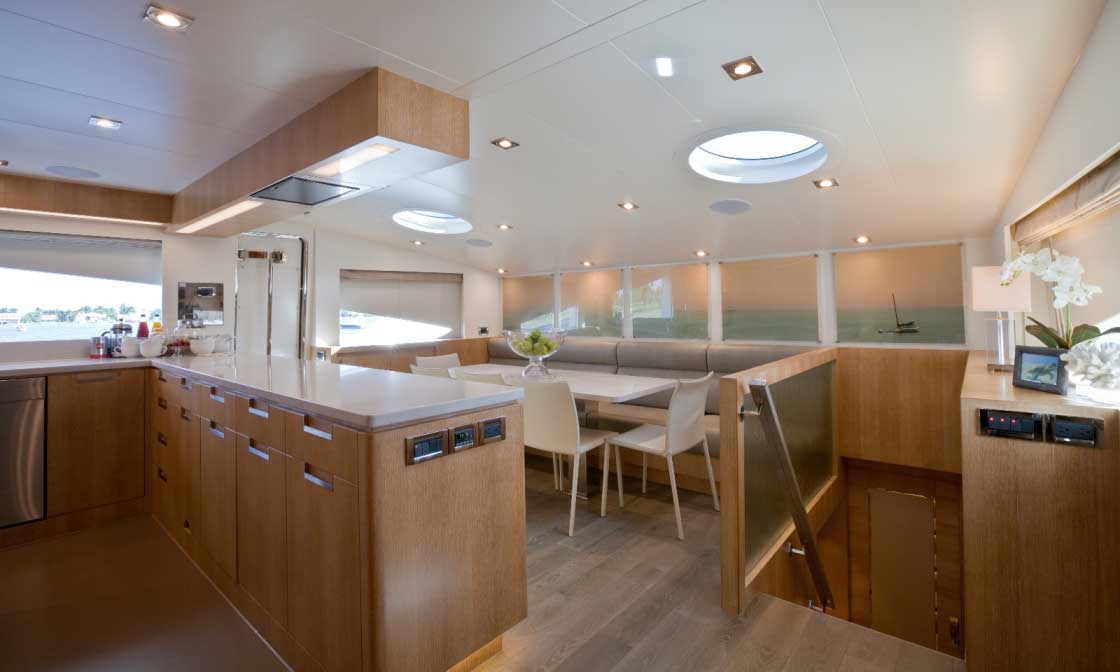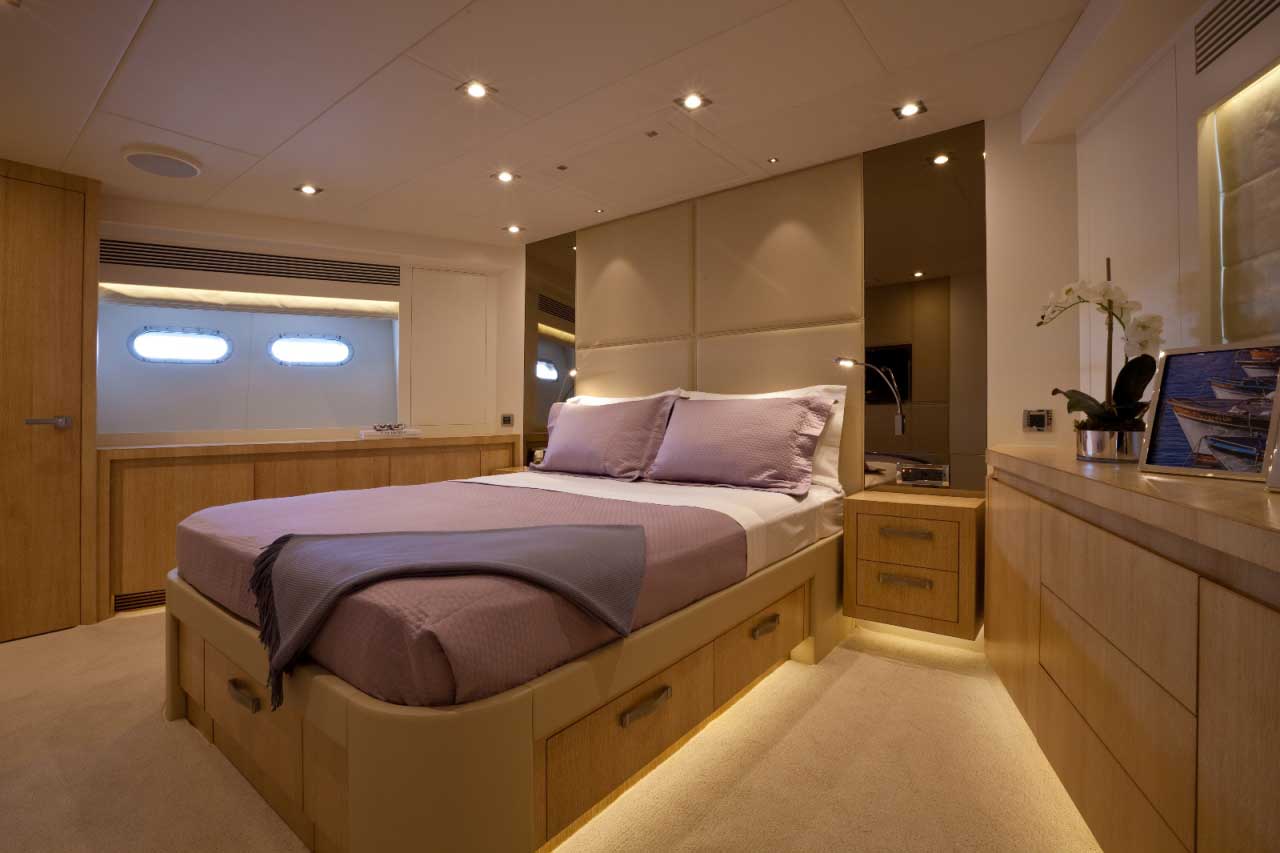 The RP110 has quickly become one of Horizon's most popular models. She's also indicative of Horizon's global popularity. Andrea VI belongs to an American family, while hull number two, delivered earlier this year, was for a Japanese client. Hull number three is heading to Australia, and hull number four is destined for Malaysia. Just like the owners of Andrea VI, those clients have put their imprint on each yacht. Carnival Liberty 3, the second hull, has a tender garage that doubles as a beach club, complete with a head. Unusual? For some builders, sure—but not for Horizon Yachts.
LOA: 110'0" * Beam: 25'0" * Displacement: 264,000 lbs * Draft: 6'0" * Fuel Capacity: 5,550 gal. * Water Capacity: 800 gal.
See all Horizon Yachts listings.
For more information, visit Horizon Yachts.
Related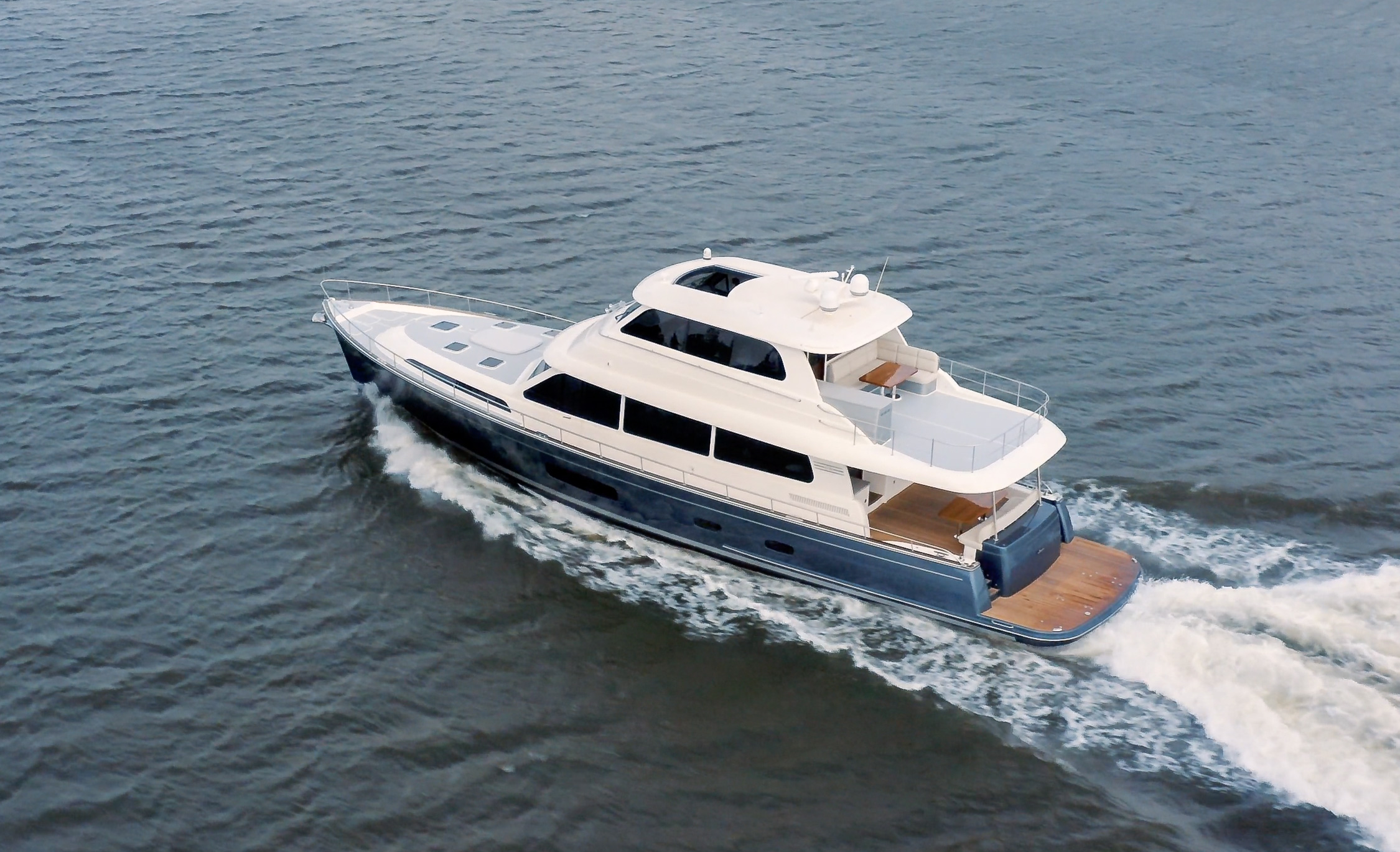 Grand Banks GB85 Yacht Review: Biggest Grand Banks Cruiser Ever
Ryan McVinney reviews the new Grand Banks GB85 flagship long distance family cruising motoryacht.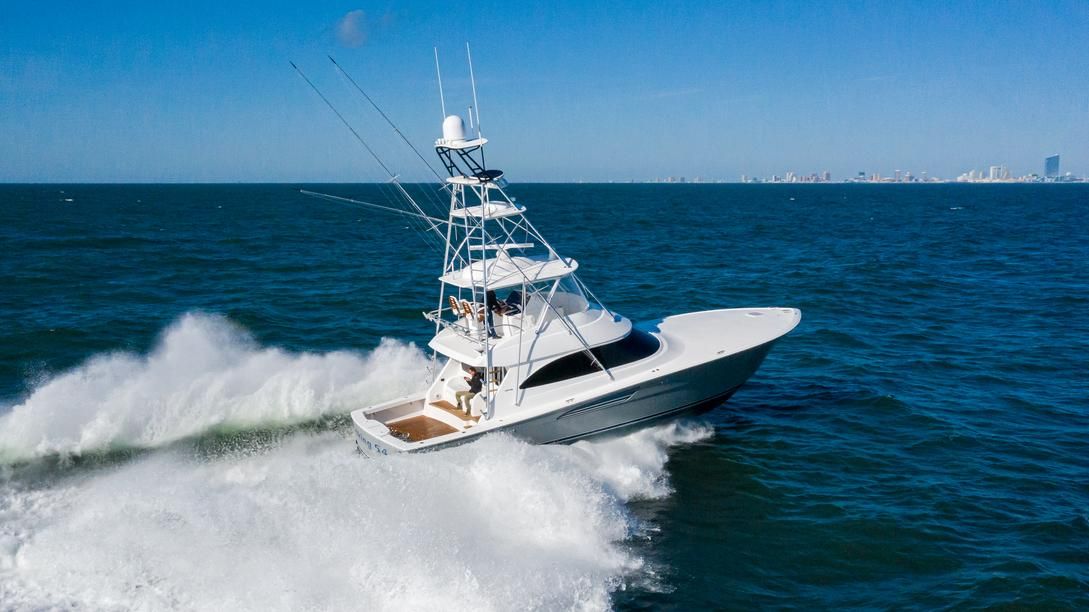 What Is A Flybridge Yacht?
Flybridge yachts are popular for sports fishing, thanks to their enhanced visibility.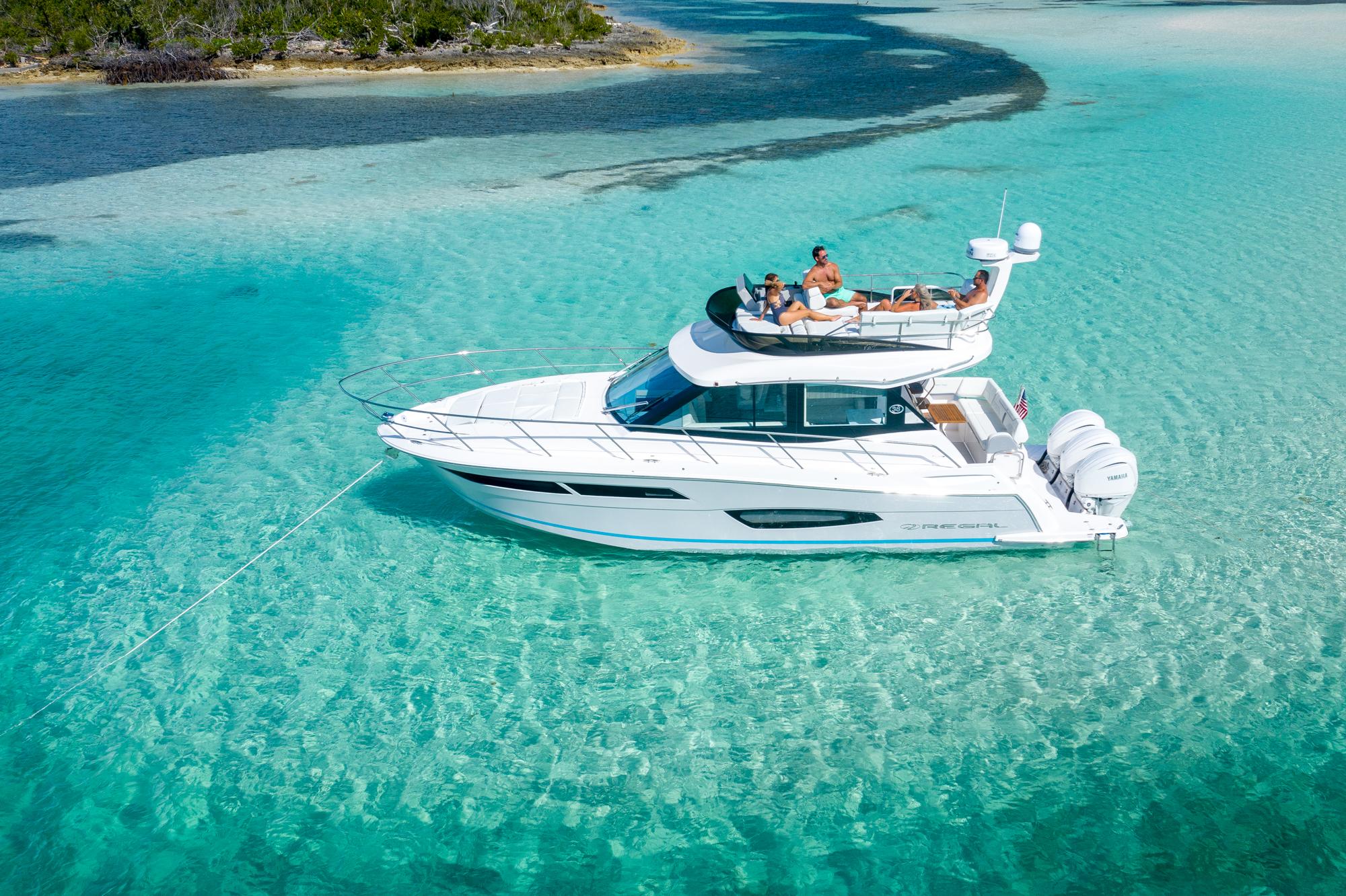 Top 5 Motor Yachts Under 50 Feet
Check out our top five motor yachts under fifty feet.