Join Marilyn DeMartini and Anthony Paglia from HCB Yachts for a sea trial and video walkthrough of the new HCB Siesta 42 with quad Mercury 450R outboard racing engines. Filmed on site at HCB's Jupiter, Florida location, the pair walks us through the key features of this beefy, heavily-built center console fishing boat.
At 42 feet with a 12'2″ beam this beast is a blend of both sheer brawn and luxurious refinement. Designed for anglers, divers and cruisers alike, she has an enclosed head and shower, cabin, galley, stainless steel refrigerator, seat-back integrated storage, solid wood cabinetry and numerous other enhancements.
Paglia discusses how HCB designed the boat around the Mercury 450Rs for customers who have a need-for-speed. The vessel has a 23-degree deadrise and a heavily reinforced transom in order to accommodate the power of four monster powerhouses rigged to her stern. "With speeds up to 70 miles per hour, there's very little bow rise on the boat – they're lighter, a lot of torque in them and there just really beefy motors." Marilyn also notes how surprisingly quiet the 450R engines are when operating, given the amount of muscle they deliver.
The Mercury Racing 450R outboards are purpose-designed for high-performance center console enthusiasts and deliver unrelenting power. Steeped in Mercury Racing DNA, the 450R features a 4.6-liter V8 FourStroke powerhead boosted by an exclusive Mercury Racing supercharger that produces 450 peak propshaft horsepower and 40 percent higher torque than the powerful 400R. Plus, at over 300 pounds lighter than the nearest competitor in the market, the 450R delivers industry-leading power-to-weight in a compact, efficient package.
In addition to the powerful outboard engines, the Siesta delivers minimal bow rise and hops on plane very quickly, plus she can turn on a dime, making hard, tight turns at over 40 MPH with ease. All of this combines to create an ideal boat for traveling over to the Bahamas, overnight cruises, tournament fishing, all day offshore fishing adventures, and more. Able to hold 614 gallons of fuel with an additional 130 gallons possible with the saddle tanks the boat has a range of 450 miles at cruising speed. And the ride is dry and stable, making it comfortable and safe for all onboard. Encountering heavy weather or 3-4 foot chop on this titan is no problem.
Known for flashiness and loudness the onboard JL audio system does not disappoint. Three sound zones throughout the boat – from the bow to the console and back at the aft – give you multiple options for a party up front to serious angling in back. The marine stereo has flush mounted speakers seamlessly incorporated into the interior. Of course, this is a boat set up for fishing too – beyond the just luxury amenities onboard. Twin 45-gallon live wells, a large tackle station, rod holders and Rupp carbon fiber outriggers are just a few of the features that make this boat a fishing machine.
With further equipment like a Seakeeker, Garmin electronics and a freshwater shower system integrated into the hard top frame (perfect for scuba diving or snorkeling, and hooked to a tank that holds 40 gallons of freshwater) this is a great center console boat with excellent fishability and versatility.
For further reading, check out Marilyn DeMartini's comprehensive article about Mercury Racing's 450R racing engines on this HCB boat featured in the video above.
View HCB Yachts for sale at YachtWorld:
Subscribe to the YachtWorld YouTube channel.
Related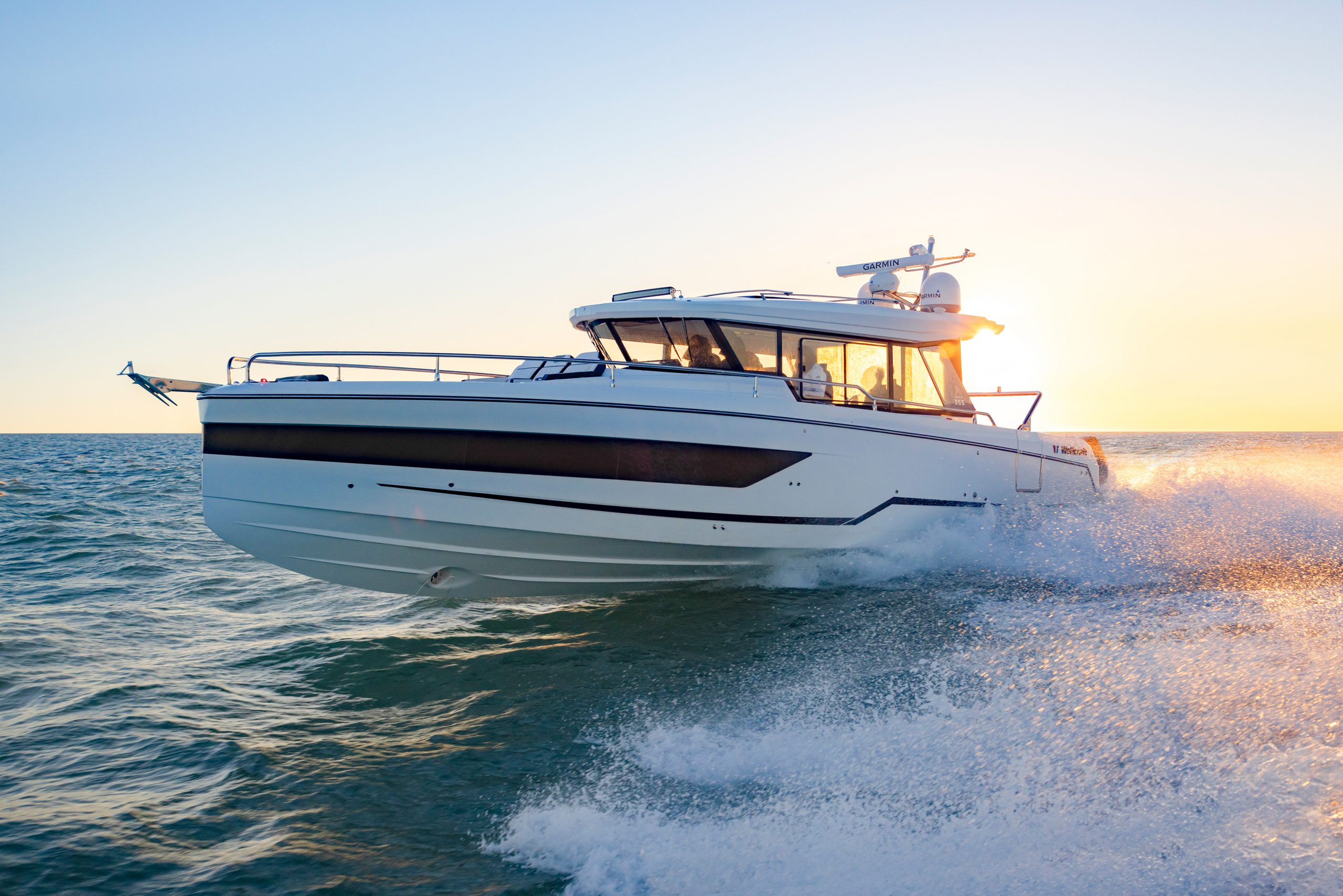 Wellcraft 355 Pilothouse Review: A Hot New Boat!
Marilyn DeMartini review the 355 pilothouse - a new breed of Wellcraft boats.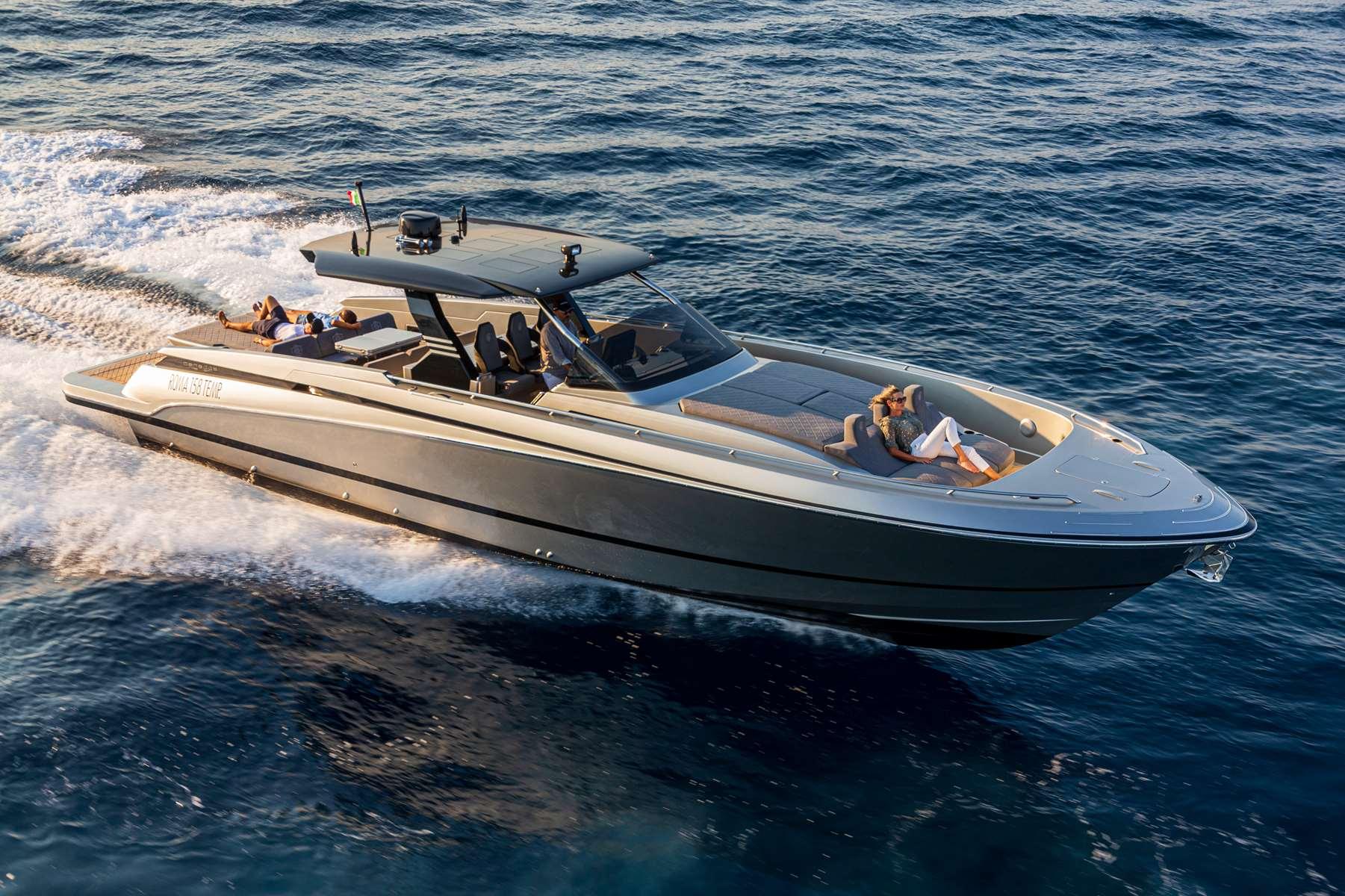 Canados Gladiator 493 Grand Review: Luxurious Italian Performance
Marilyn DeMartini reviews the brand new Gladiator 493 from Canados Yachts.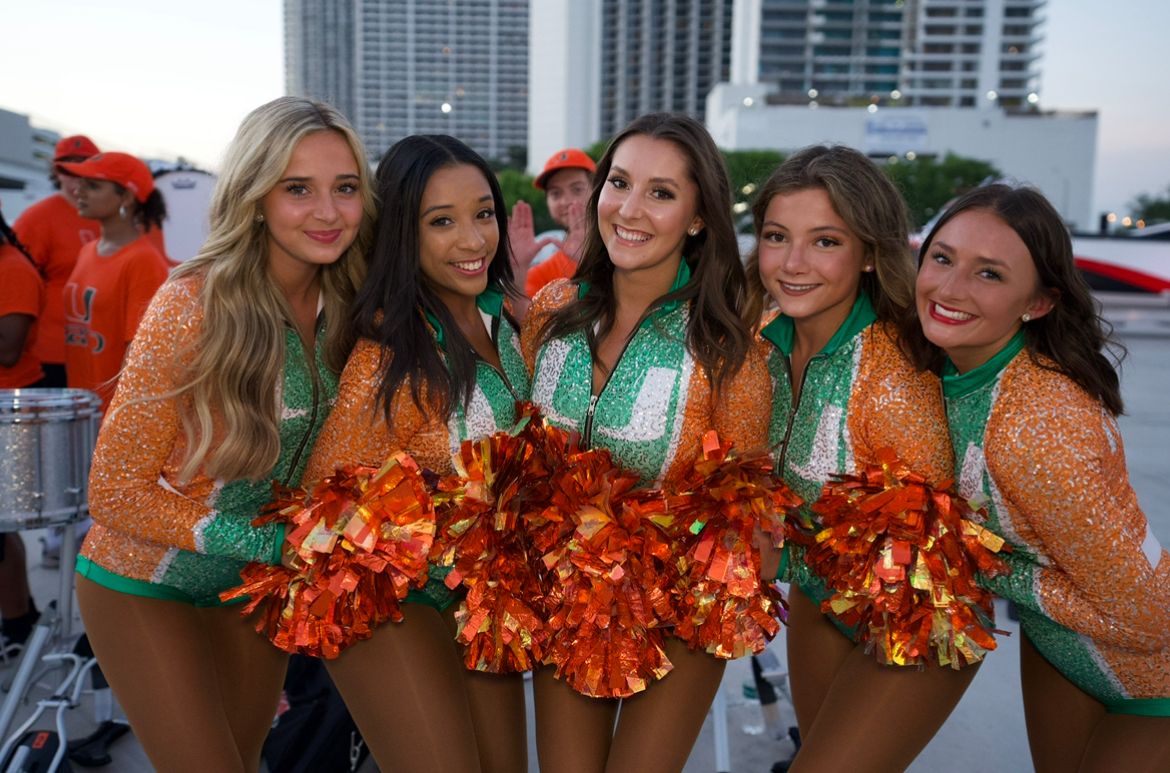 Miami F1 Grand Prix Luminsea Offshore Races
Category:
High-performance powerboats
Miami F1 action shows why the city is always a stage for drama and excitement.