The first decent-size yacht I ever learned to skipper was a Grand Banks 42 Classic. I can't remember her name (wish I could pull that trick about my first boyfriend), but I do recall that she was part of the bareboat fleet at Southwest Florida Yachts in Fort Myers, where I took a one-week liveaboard class with an instructor from Sea Sense. The day I stepped aboard, I couldn't tell a fuel filter from a chart plotter. The day we cruised back into the marina, I was reading charts, watching the depth sounder and docking that twin-screw like a pro.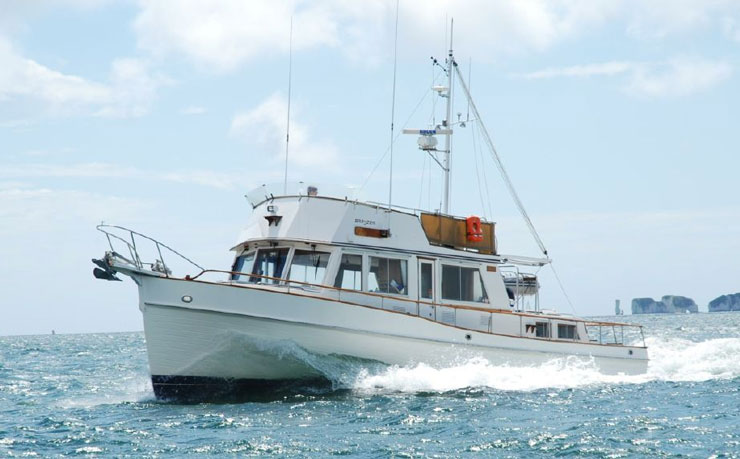 At the time, I was blissfully unaware of the differences between trawler yachts like the Grand Banks 42 Classic and other designs. But today, with the benefit of hindsight, I know how lucky I was to learn aboard that particular boat.
Her stability, ease of handling and smart design features are what made the Grand Banks 42 Classic so popular with so many serious boaters for so many years. The 42 that I was aboard had no bow thrusters, no joystick controls, pretty much no newfangled anything that I can recall—and still, she was user-friendly and forgiving, even with a newbie at the helm. She was, quite simply, built to cruise, which is why she generally attracted owners who were ready to move up, either to a larger vessel for long-distance or liveaboard cruising, or to a higher-quality vessel for which they were willing to pay a premium.
Grand Banks built the 42 Classic for several decades before retiring the design with Hull No. 1,554 in 2005. While she did go through a modest redesign starting in 1991 (her hull was retooled to be eight inches longer and six inches wider), her shape essentially remained the same for her entire production run. Models built before Hull No. 353 in 1973 were constructed of wood; afterward, the semidisplacement hulls were fiberglass.
You'll also find things like teak rails on older models, with stainless steel on newer ones, and a ladder on older models where molded-in steps are on newer ones. Lots of bits like that changed from year to year, since the Grand Banks 42 Classic evolved during decades worth of boating advancements.
What always remained the same was the two-stateroom, two-head layout. The V-berth guest stateroom is forward while the master is aft. In that aft stateroom, owners could choose either a queen berth or a double plus a single.
Grand Banks offered the 42 with a single diesel engine as the standard, but a lot of owners (including the one who owned the 42 that I learned aboard) opted for twin power plants. With the single engine, cruising speeds were advertised at seven to 10 knots depending on horsepower. With twin 210-horsepower diesels, she cruised comfortably at 10 knots. Some installations would get her up to 15 or even 20-plus knots, but most Grand Banks owners weren't looking for speed. They were looking for stability and low fuel burn over long distances, which was what the 42 was designed to provide.
With so many Grand Banks 42 Classic hulls launched over the years, the brokerage market usually has at least a few dozen available, and their owners have all put their own stamp on them. It's not a situation where if you've seen one, you've seen them all. With the 42, if you've seen one, you've seen one, and the next one may have different outfitting more or less in line with your personal cruising style.
At the time of this writing, no fewer than 85 were listed on Yachtworld, ranging in price from about $433,000 for a 2005 to just $20,500 for a 1970.
That 1970 was built a couple of years before I was even born. Truth be told, she just may hold up for at least a few years after I'm gone—long enough to teach the next boater a thing or two out on the water.
Related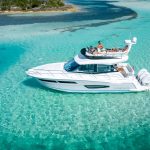 Yacht Designs And Boat Hull Types
A deep dive into all the different types of yachts, from pocket yachts to superyachts and everything...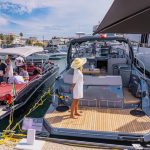 Cannes Yachting Festival 2022: 6 Dreamy Debuts
Meet the major boat builders in the motorboat industry who made their public debuts at the festival.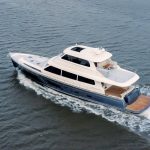 Grand Banks GB85 Yacht Review: Biggest Grand Banks Cruiser Ever
Ryan McVinney reviews the new Grand Banks GB85 flagship long distance family cruising motoryacht.